Minnesota Timberwolves vs. Miami Heat: Live Score, Results and Game Highlights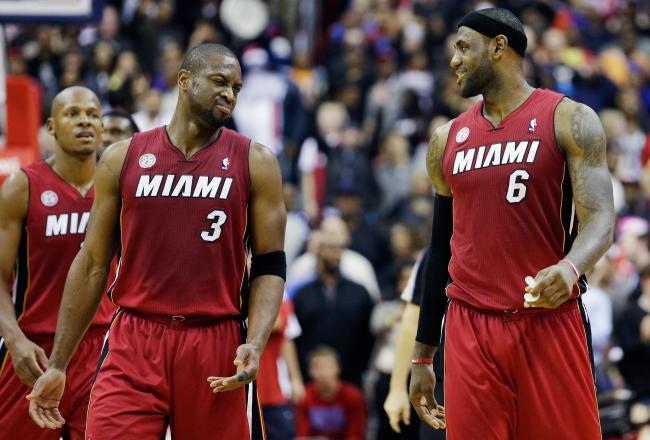 Rob Carr/Getty Images
If NBA games were won by rebounding alone, the Heat would've gotten destroyed tonight, with the T'Wolves out-rebounding them to the tune of 52-24 rebounds.
Luckily that's not true, and the Heat came out of their matchup with Kevin Love and the Heat with a 103-92 victory.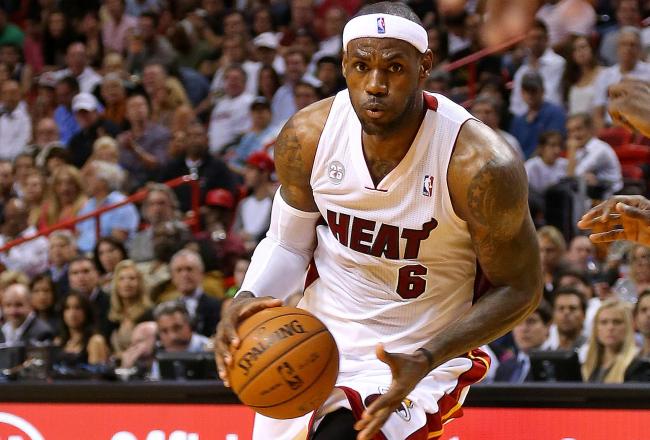 After an impressive 1st half performance by Kevin Love and the Minnesota Timberwolves, the Heat stepped their game up to pull out a nice double-digit win, 103-92.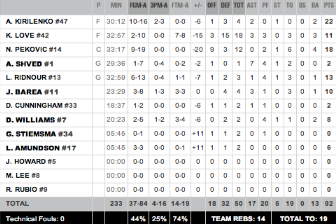 LeBron James, who sputtered in the 1st half, came on strong in the 2nd half, ending the game with 22 points, 11 assists, seven rebounds and four blocks.
Even more impressive is the fact that LeBron played 41 minutes without committing a single turnover.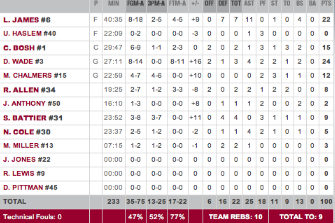 The Timberwolves dominated the Heat on the glass, with 52 rebounds, compared to the Heat's measly 24 rebounds.
What held the Timberwolves back though was the fact that they had nearly as many turnovers as the Heat had rebounds, ending the night with 19 turnovers.
You can't beat the reigning NBA champions when you're turning the ball over at such a high rate.
Andrei Kirilenko led the way for the T'Wolves with 22 points on 10-16 shooting, and Kevin Love added 11 points and 15 rebounds. In the end it just wasn't enough for the Rubio-less T'Wolves.
The Heat move to 16-6 on the season, while the T'Wolves move one step closer to .500 with a 12-11 overall record.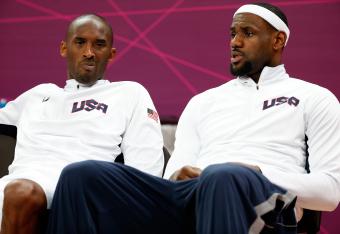 The big difference between LeBron James and Kobe Bryant — LeBron adapts to what the game gives him, Kobe forces his playing style on the game.
We've seen that tonight.
Heat 100, T'Wolves 90—1:57 remaining in the 4th quarter
Greg Stiemsma sighting. Just like that, the Timberwolves are only down 9 points.
Credit should be given Stiemsma's terrible offense and Luis Amundson's beautiful air-ball free throw. Nice work twin towers.
Heat 99, T'Wolves 90—2:29 remaining in the 4th quarter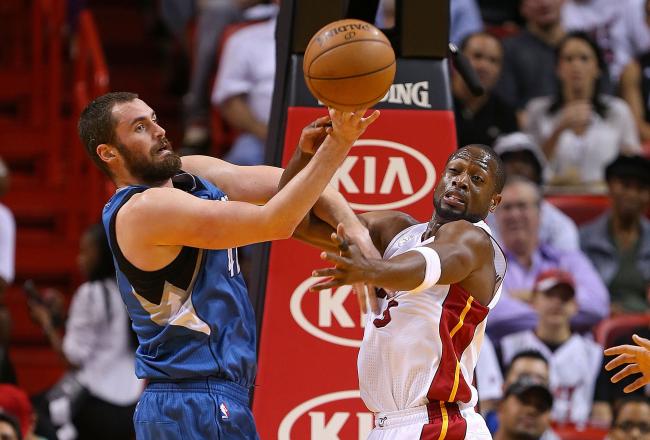 If you took a look at these two statistics, you'd think the Heat would've got crushed.
Rebounding — T'wolves (45) Heat (20)
Points in Paint — T'Wolves (52) Heat (38)
Impressive stuff by a very undersized Heat team tonight.
Heat 99, T'Wolves 85—3:50 remaining in the 4th quarter
What's next for LeBron? An entire season with at least 20 points in every game?
If it happens, you heard it here first. If it doesn't, this never happened ...
Heat 97, T'Wolves 80—6:10 remaining in the 4th quarter
LeBron James just hit the 20-pt mark for the 22nd straight game to start the season. Last person to do that was Karl Malone in 1989.

— SportsCenter (@SportsCenter) December 19, 2012
Well ... there it is. LeBron gets the throw down and gets his 27th straight game with at least 20 points.
Oh, and he also got his 13th double-double of the year too. What's that I hear? #MVP, #MVP?
Heat 97, T'Wolves 78—7:09 remaining in the 4th quarter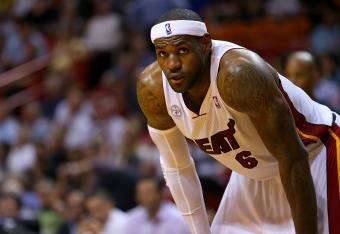 LeBron needs 1 more point to keep his streak of 20-plus games alive this year ... Will it happen?
Survey says .... You Betcha!
Heat 89, T'Wolves 78—8:11 remaining in the 4th quarter
J.J Barea and Ray Allen get tangled up a little bit.
Maybe Barea needs to be reminded of what happens when you get too confident.
Heat 86, T'Wolves 74—9:06 remaining in the 3rd quarter
The Timberwolves currently have more turnovers (17) than the Heat have rebounds (15).
Not sure that will last the entire game, but right now that's a pretty telling statistic.
Heat 83, T'wolves 72—10:30 remaining in the 3rd quarter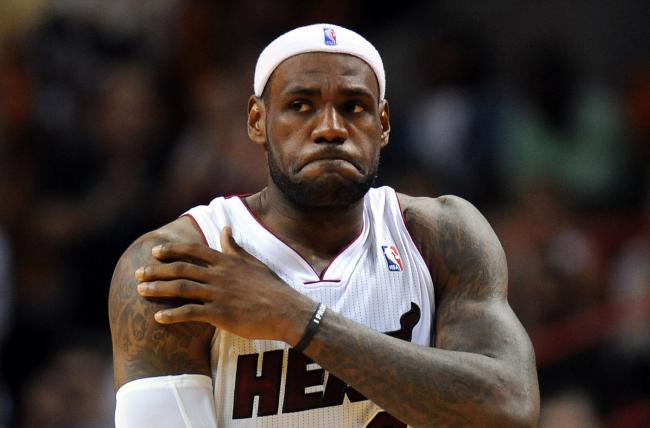 Is anyone else thoroughly impressed by the way LeBron just turns it on when he wants to.
When he decides to take over a game, that game gets taken over. Even if the defense wants to stop him.
LeBron—16 points (8 in the 3rd quarter) 8 assists and 4 rebounds and 4 blocks.
Heat 80, T'Wolves 72—start of the 4th quarter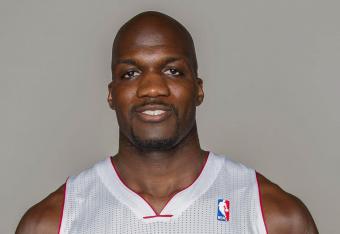 Joel Anthony should give hope to every young kid out there who's offensively inept, that they might one day play in the NBA because they can play defense.
Kids, the way into the NBA is with defense, because Anthony is just atrocious on the other side of the ball.
Heat 80, T'Wolves 72—at the end of the 3rd quarter
The Timberwolves are outrebounding the Heat 35-13 but Miami is still up 10 late 3Q.

— Brian Windhorst (@WindhorstESPN) December 19, 2012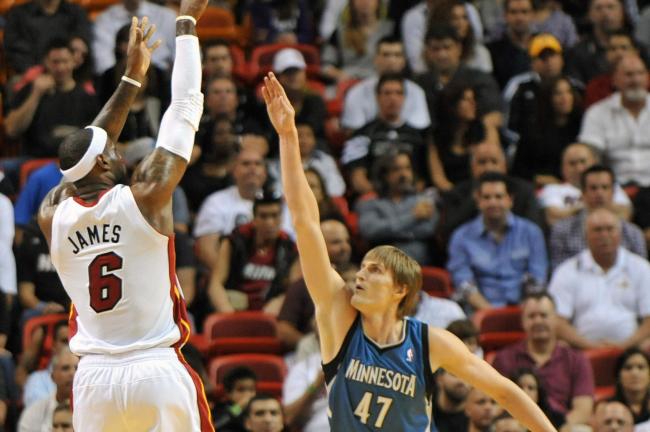 The Heat are 9-16 from beyond-the-arc. Impressively above-average shooting for the Heat from three-point world, and Ray Allen hasn't even shot a long-range ball yet.
Heat 78, T'Wolves 68—1:42 remaining in the 3rd quarter
Just like that, the Heat are nearly up 10 points.
I guess that's what happens when you two of the best players in the NBA on your team. You can be out-rebounded and out-played and still be on top.
Heat 75, T'Wolves 68—2:28 remaining in the 3rd quarter
I'll have a cup of whatever the Heat drank during that last timeout. They are on fire right now. Out-playing, and dare I say, out-rebounding the Timberwolves.
Okay, maybe not out-rebounding. But they're still stepping their game up.
Heat 71, T'Wolves 63—4:45 remaining in the 3rd quarter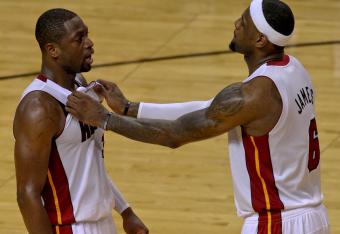 Beautiful pass by LeBron to Wade to give the Heat a cushy five-point lead.
LeBron is taking a back seat in this one, not sure why, but it's working.
Dwyane Wade with 22 points on 8-13 shooting. Wonder what Charles Barkley thinks about that.
Heat 68, T'Wolves 63—6:11 remaining in the 3rd quarter
Super Mario with another three ball, giving him 12 points on 4-5 shooting from beyond the arc.
T'Wolves 63, Heat 62—7:05 remaining in the 3rd quarter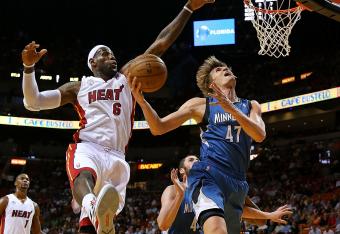 This one is going back and forth, and LeBron James has yet to shoot a shot in the 2nd half.
Not sure what's keeping LeBron from being more aggressive. Maybe it's Kirilenko's sick tat.
Heat 59, T'Wolves 59—8:43 remaining in the 3rd quarter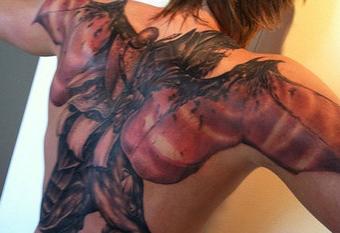 Andrei Kirilenko is having quite a game with 15 points on 7-11 shooting on the night.
Don't get too fond of Kirilenko though before you know that he has this tattooed on his back. Yea, that's creepy.
Heat 55, T'Wolves 55—10:18 remaining in the 3rd quarter
Nice recap. RT @talkhoops: Good news: Wolves are in this game at the half. Bad news: LeBron really hasn't tried on offense yet.

— Jason Joseph(@swade909) December 19, 2012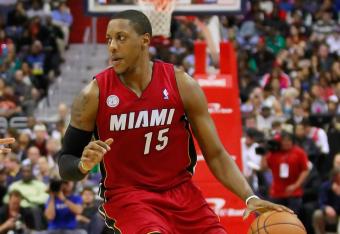 Well ... That just goes to show that games aren't won on the boards.
The Timberwolves out-rebounded the Heat to the tune of 28-10 (11-3 offensive), but are trailing at the half thanks to a buzzer beating three ball by Super Mario.
Heat 52, T'Wolves 49—at the end of the 1st half
This article is
What is the duplicate article?
Why is this article offensive?
Where is this article plagiarized from?
Why is this article poorly edited?