Alabama Football Recruiting 2013: The 10 Most Important Commitments for the Tide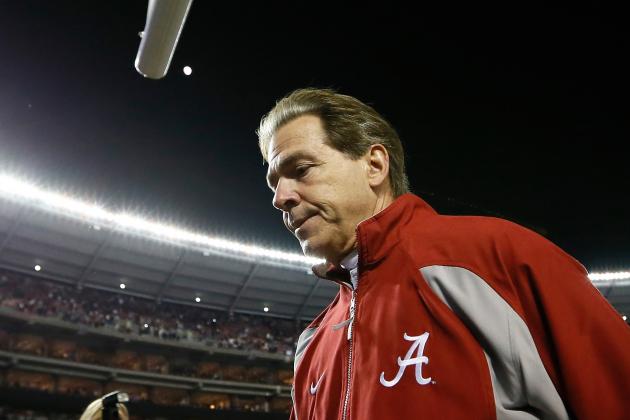 Kevin C. Cox/Getty Images

One of the main recruiting juggernauts and powerhouse programs we have today is Alabama. Led by Nick Saban, the Crimson Tide rolls in an elite recruiting class year in and year out. This year is no different, as 'Bama could very well finish with the No. 1 class in the country.
Coming into this year, this recruiting class was important to Alabama as it attempts to re-stock its roster with talent, especially while continuing to upgrade its offensive skill positions, among other areas.
For this read, since this is such an important recruiting class for the Tide, let's look at their 10 most important commitments. This isn't a list of the best players in the class; it's a list of who the 10 most crucial recruits are.
Begin Slideshow

»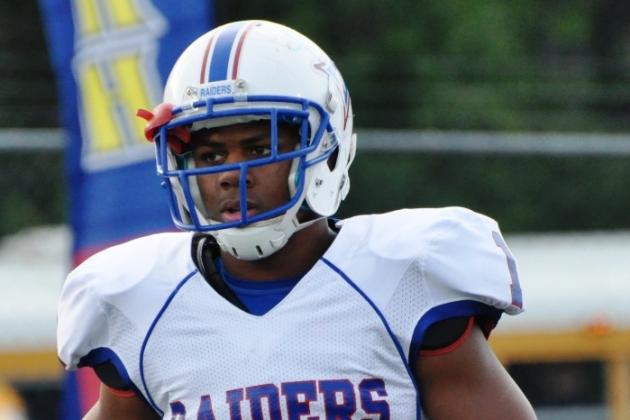 247Sports.com
With Dee Hart constantly fighting the injury bug, it was important 'Bama went and got not just more depth at the RB position but a similar player.
Now, Jones runs with more power, pop and strength than Hart does, but the 5'8", 190-pounder has similar quickness and speed. Landing him provides some good and handy insurance if Hart can't overcome his various injuries.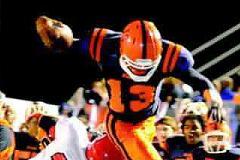 247Sports.com
Stewart is another WR that is coming to help 'Bama upgrade its talent on the offensive perimeter. If you look at the past two classes for the Tide, this has been a clear theme.
With his 6'1", 185-pound frame, the Alabama native has good straight-line speed, athleticism and deceptive strength as a RAC runner. He's an important commitment at an important position that Nick Saban has steadily improved on the roster.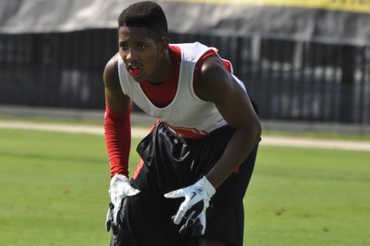 247Sports.com
Texas A&M is a new conference foe for Alabama and the state of Texas is rich with talent. Getting more Texans to come to Tuscaloosa will be a benefit that Alabama enjoys from the Aggies now being SEC members.
Smith's an important commitment because, even though he came down to Texas and 'Bama, he gives the Tide a landmark player from Texas in the A&M era of the SEC.
Landing a stud like Smith, along with the SEC flag now planted in Texas, could be the full opening of a new recruiting frontier for Alabama.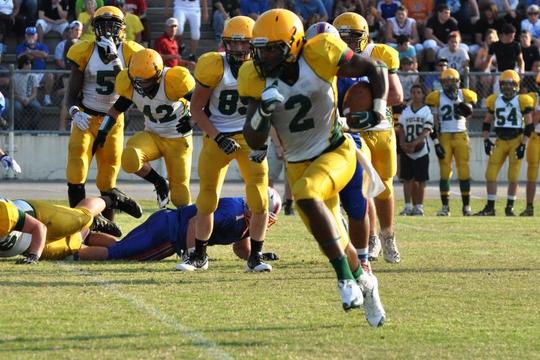 247Sports.com
When you're a bully, every so often it's important that you reiterate that to everyone else. Showing your prowess and dominance will keep your respect level up.
Henry flipped to Alabama from Georgia earlier this fall. The 6'3", 240-pound RB from Florida is an important commitment because he's a clear case of Alabama flexing its muscle.
UGA had Henry locked up only to see 'Bama convince him to take an unofficial visit to Tuscaloosa. After that, things just changed and now he's committed to the Tide.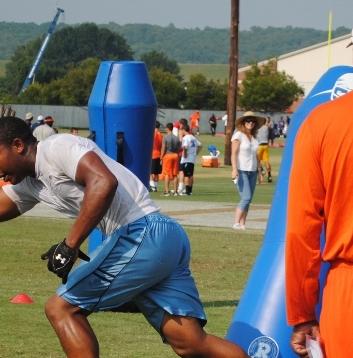 247Sports.com
'Bama runs a base 3-4 defense, but it also has a ton of 4-3 alignments and principles in it too. Finding players that can play and fit in both schemes is imperative for the Tide in recruiting.
So when a prospect that is 6'4", 280 pounds and can play DE and DT in both schemes is available and happens to be one of the top players in the country, you must get him.
Walker is such player and his versatility, potential and scheme fit all make him a pretty important commitment.
247Sports.com
Brown is among the top JUCO OL prospects and overall recruits this year. He's in New York and stands 6'6", weighing nearly 310 pounds.
'Bama could be losing some of its stud OL starters after this year and Brown, being a JUCO guy, could come in a help right away.
With Cyrus Kouandjio at LT, Brown could kick over to RT and inside to OG and give the Tide another talented OL.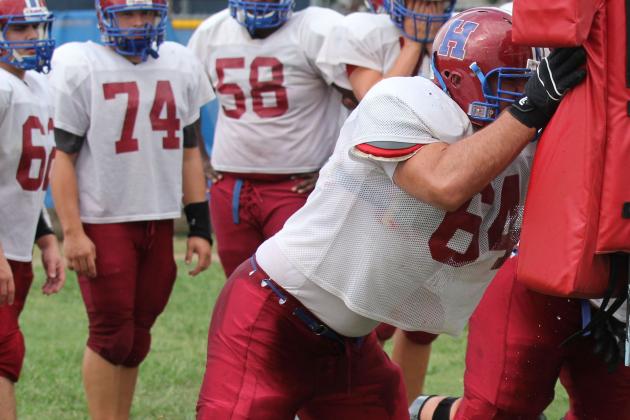 247Sports.com
Eddie Lacy was a star in the SEC title game, but really it was the Alabama offensive line that won that game. It just simply imposed its will on Georgia and cleared big holes.
Alabama understands the importance of OL play and also that Barrett Jones, Chance Warmack and DJ Fluker are probably all gone after the BCS title game. Getting more great OL prospects who can play power football is crucial.
Hill fits the model of an Alabama OL better than anyone else in this class.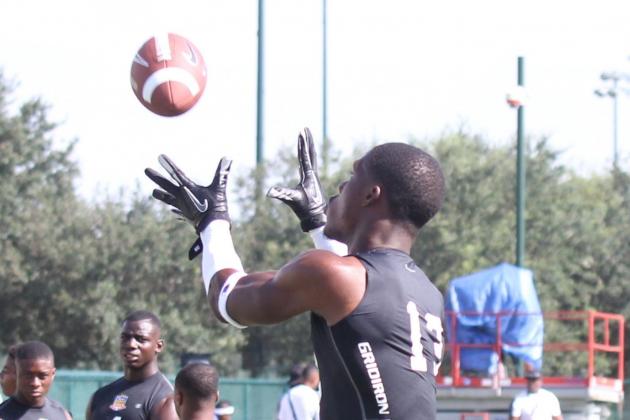 247Sports.com
As I stated earlier, getting an influx of more firepower at the skill positions has been a theme for Alabama in recruiting. One of the main positions that needs an upgrade is TE, as more receiving types are needed.
Howard provides exactly what the doctor ordered. He's a 6'5", 225-pounder that has outstanding athleticism, good hands, speed and long arms to pluck passes all around his frame.
He may just revolutionize how TEs are used in the Alabama offense.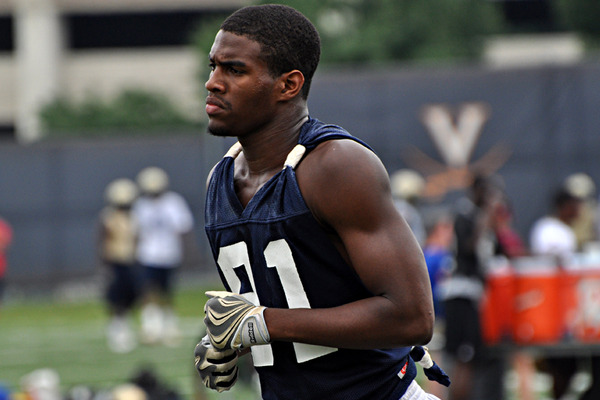 247Sports.com
This year's Alabama defense is pretty good, but one of the knocks I'm hearing is that it lacks a dominant pass-rusher a la Courtney Upshaw, etc.
It's important that the Tide find another great pass-rusher and Allen could very well be their next "guy." The 6'3", 245-pounder from Virginia is very quick off the ball, can bend well and has a solid burst to finish.
He's important because he gives 'Bama a future great pass-rusher to develop.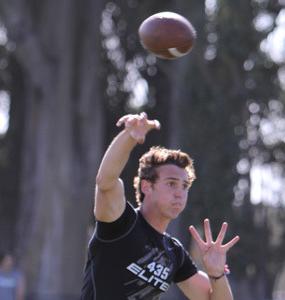 247Sports.com
A.J. McCarron is coming back next year and that is a great thing for Bateman. For starters, he doesn't have to feel rushed to compete for the starting job as a true freshman.
Second, he can come in and learn the offensive scheme, terminology, protections, adjustment calls and reads from McCarron for a full year.
Alabama has had its QBs operate more as game managers under Nick Saban. Bateman is not that and gives the Tide a big gun from the pocket that can make plays to win games.
It was crucial for 'Bama to get an upper-echelon QB to groom for the future in this class, and Bateman is the man for the Tide.
Edwin Weathersby is the College Football Recruiting Analyst for Bleacher Report. He has worked in scouting/player personnel departments for three professional football teams, including the New York Giants, Cleveland Browns and the Las Vegas Gladiators of the Arena League. He spent a year evaluating prep prospects and writing specific recruiting and scouting content articles for Student Sports Football (formerly ESPN Rise-HS). A syndicated scout and writer, he's also contributed to WeAreSC.com, GatorBait.net and Diamonds in the Rough Inc., a College Football and NFL Draft magazine.