Are the Minnesota Twins Seriously Considering Signing Brandon Webb?
Use your ← → (arrow) keys to browse more stories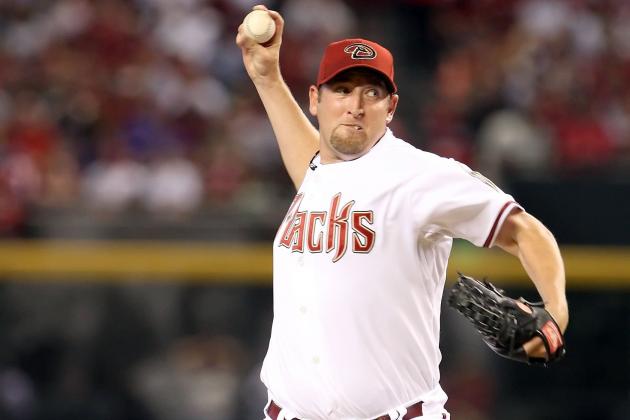 Christian Petersen/Getty Images

The Minnesota Twins' biggest need this offseason is clearly starting pitching, and to this point every notable move they have made has centered around adding someone who can contribute in that area in 2013 or further down the road. An intriguing name that is available right now is Brandon Webb, who won the 2006 National League Cy Young Award while pitching for the Arizona Diamondbacks. He was one of the best pitchers in all of baseball from 2006-2008, with a 56-25 record and a 3.13 ERA along with 12 complete games (seven shutouts) over that span. He finished second in the Cy Young voting in both 2007 and 2008, setting a career high in wins (22) in 2008...