The Biggest Mistakes NBA Draft Experts Are Making on 2013 Prospects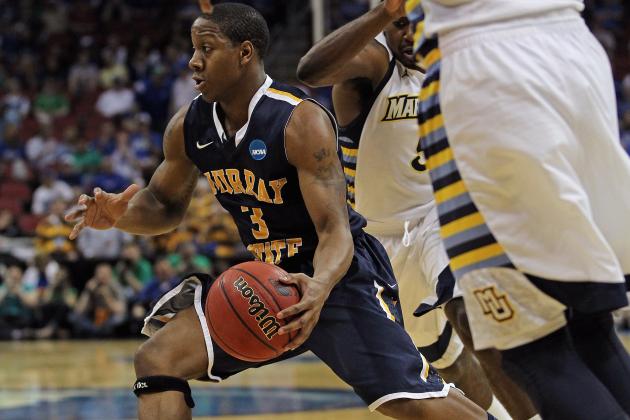 Jonathan Daniel/Getty Images

I have a few bones to pick with several tendencies of NBA draft experts around the country.
Whether it's nitpicking, over-analyzing or under-appreciating, there's a few rules of thumb being violated for the 2013 NBA draft.
I've noticed four particular trends that I wouldn't go all in on.
*Note: All statistics accurate as of December 19, 2012.
Begin Slideshow

»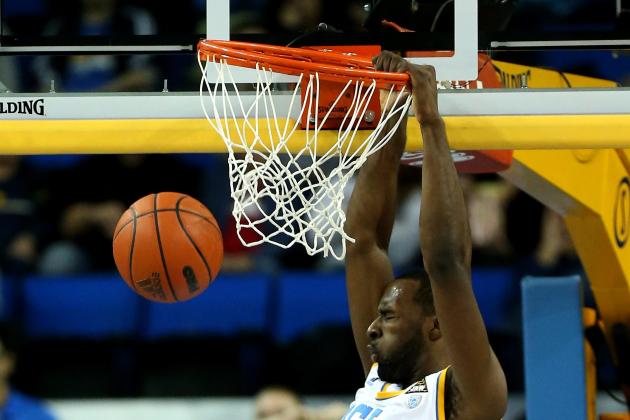 Stephen Dunn/Getty Images

If you had Shabazz Muhammad penciled in as the top college hoops prospect before the season, there's no reason to make any changes now.
Muhammad is averaging 17.8 points in a system where it's nearly impossible to do so. UCLA is notorious for holding players back, with a methodical offense that allows minimal offensive freedom.
He's scoring in every way possible: pulling up, attacking the rim, back to the basket, spotting up (47 percent three-pointers) and slashing off the ball. At 6'6'' with NBA strength and athleticism, he matches up with 3s and is a mismatch for 2s.
Muhammad's high ceiling and basement are unrelated to UCLA's woes. With no other top prospects separating from the pack, and a few even regressing, Muhammad possesses the most favorable risk-to-reward ratio.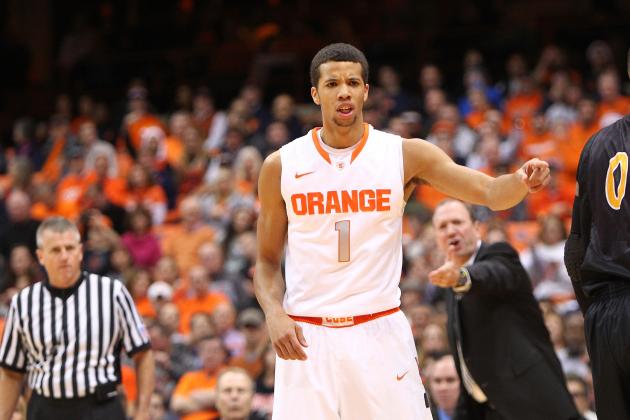 Nate Shron/Getty Images

Michael Carter-Williams leads the country in assists, averaging 10.7 over 10 games played.
While inflated numbers can typically be taken with a grain of salt during non-conference play, this is a unique situation.
Carter-Williams has undergone a visible transformation from shoot-first to pass-first. He flipped a switch that normally takes years of recognition and a willingness to adapt.
And not only did he change, but he changed for the better, as he possesses the tools to make it work.
At 6'6'' with incredible length and athleticism, Carter-Williams has the awareness to manipulate a defense, the quickness to exploit it and the skills to execute either the pass or the shot.
While other point-guard prospects might look the part more than MCW, none have his upside and physical advantages.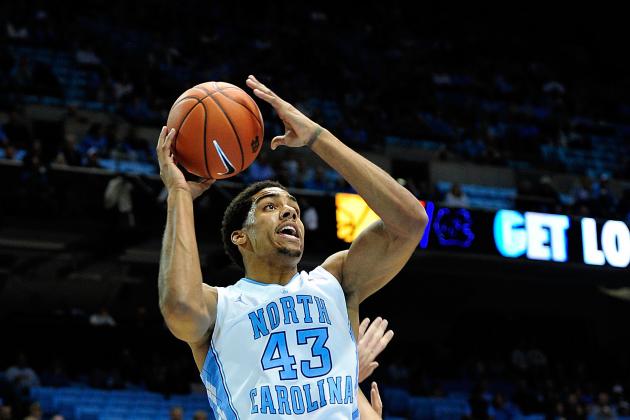 Grant Halverson/Getty Images

James Michael McAdoo got roasted by scouts after an inefficient start and some notable clunkers.
But unless he's shrunken down or gained weight, there's no need to overreact and drop him on your big boards.
McAdoo is still an immaculate athlete with a high basement because of his ability to make plays off the ball without any limitations. If his mid-range jumper comes around and can keep defenses honest, it will open up a lot of scoring opportunities.
And there's reason to believe this could happen. McAdoo appears to be taking his shot with confidence, whether it's squaring up or turning over his shoulder. Creating the shot is half the battle at this stage of his collegiate career.
McAdoo should be dropped from his initial top-three projections, but he remains worthy of a lottery selection.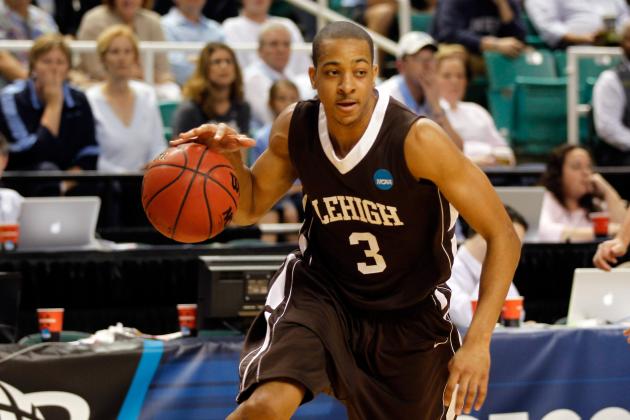 Mike Ehrmann/Getty Images

If Stephen Curry and Damian Lillard have taught us anything, it's to ignore the skeptics who remain pessimistic about mid-major prospects.
Guys like C.J. McCollum of Lehigh, Doug McDermott of Creighton, Tony Mitchell of North Texas and Isaiah Canaan of Murray State all have services to offer an NBA rotation, regardless of their competition at the college level.
Right now, McCollum leads the country in scoring at 24.9 points per gam. Still, some have downgraded McCollum because of the conference he plays in (the Patriot League, in case you were wondering).
He is also shooting 52 percent from downtown, and to my understanding, the rims in mid-major conferences are the same size as the rims in power conferences.
These particular prospects all have an elite skill that extends beyond the competition they are facing—putting the ball in the hole.
Downgrading mid-major prospects works with inconsistent performers, but these prospects boast abilities that can translate to the next level.