There are just three playoff spots remaining in the NFC as we head into Week 16, with several teams still in contention.
Whether it be Eli Manning and the New York Giants trying to get back into the playoffs, or the Seattle Seahawks vying for the NFC West title against the San Francisco 49ers, we have some electric matchups in store this week.
Let's take a look at the biggest matchups involving NFC teams in Week 16, shall we?
New Orleans Saints (6-8) at Dallas Cowboys (8-6)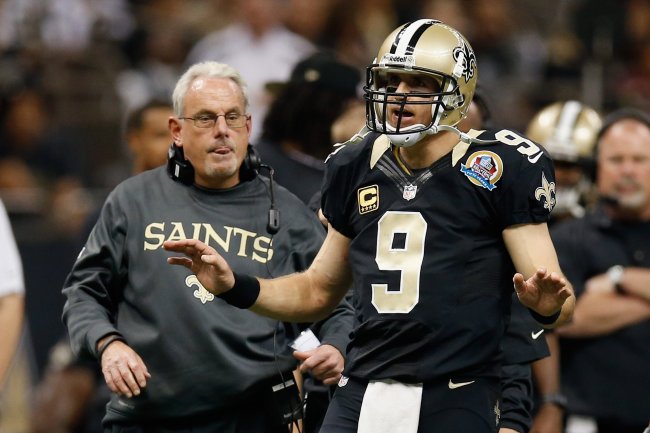 Chris Graythen/Getty Images
With the NFC East-leading Washington Redskins largely expected to defeat the Philadelphia Eagles, the Cowboys need this game to stay in the playoff picture.
The Saints showed last week how explosive they can be, despite being 6-8 this season. They dominated the Tampa Bay Buccaneers, 41-0, while Drew Brees passed for 307 yards and four touchdowns.
While the Cowboys have gotten back into the race with big wins over the Cincinnati Bengals and Pittsburgh Steelers, I can't help but look back to the losses against the New York Giants, Atlanta Falcons and Washington Redskins in Weeks 8, 9 and 12 respectively.
What do all those teams have in common? They can all score a boatload of points.
The Cowboys are allowing 7.6 yards per pass attempt this season (27th in the NFL), which is not a good sign going up against Brees. And, while the Saints' defense certainly isn't anything to write home about, they have notched 14 interceptions. Tony Romo has 16 interceptions on the season.
Prediction: Saints 31, Cowboys 27
New York Giants (8-6) at Baltimore Ravens (9-5)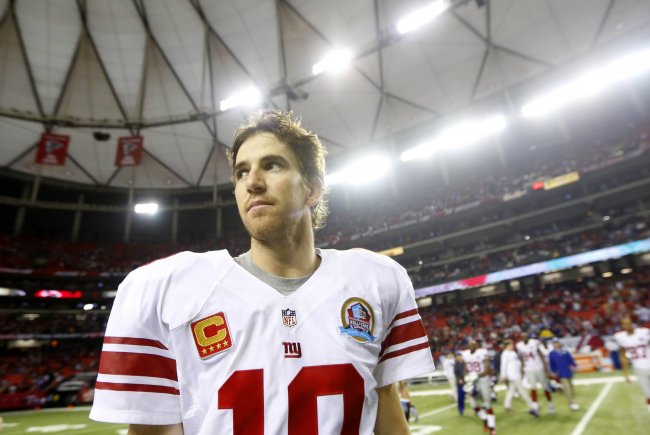 USA TODAY Sports
This is a very interesting matchup. The Ravens have lost three straight games, and the Giants just got dominated by the Falcons, 34-0.
In the end, however, I trust Eli Manning to back on track way more than I trust the Ravens' defense or inconsistent offense (see Joe Flacco).
With the Giants' playoff hopes resting on their shoulders, expect Manning to have a big game after a tough outing against the Falcons.
Prediction: Giants 24, Ravens 20
San Francisco 49ers (10-3-1) at Seattle Seahawks (9-5)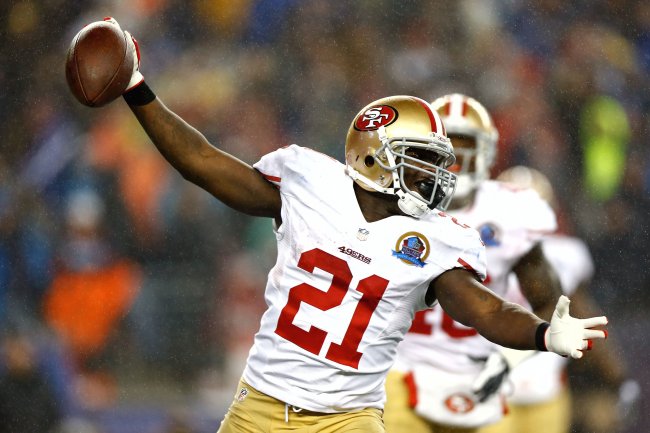 Jared Wickerham/Getty Images
This could very well be the game of the week.
We all know what transpired in Foxborough last week with Colin Kaepernick showing great composure in a huge matchup.
But the Seahawks are soaring right now, winners of three straight contests behind rookie quarterback Russell Wilson, running back Marshawn Lynch and a defense holding opponents to 15.6 points per game (just slightly behind, yes, the 49ers for tops in the league).
What's more is the Seahawks are 6-0 at CenturyLink Field this season, backed by a tremendous home crowd. That includes wins over the Dallas Cowboys, Green Bay Packers and New England Patriots. Their last home victory was a 58-0 spanking of the Arizona Cardinals in Week 14.
This is as close as it gets for me, but the difference will be the Seahawks' run defense. Seattle has allowed 4.5 yards per carry this season, 25th in the NFL, and the 49ers love to run the ball. I expect Frank Gore to have a big game. Don't forget about electric rookie LaMichael James, either.
Prediction: 49ers 24, Seahawks 21
Tweet with me on Twitter.