Tomlin-Era Drafts Have Stunted Steelers' Growth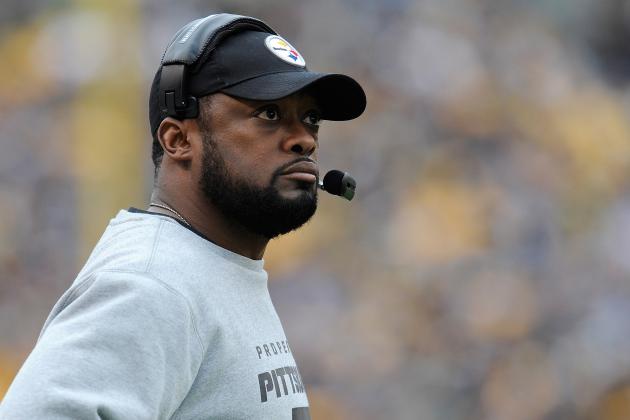 Joe Sargent/Getty Images

The Steelers have a rich and bountiful history, especially when it comes to drafting and developing their own players.
Experts always talk about the "Steeler Way" of building a team. That is, building the core of your team through the draft and filling out some role positions via free agency. The Steelers are never going to make a big splash, but they've hardly ever been among the league's worst.
But since Mike Tomlin took over the organization in 2007, Pittsburgh seems to have lost a step in terms of their player evaluation. Taking players that don't fit their system or just don't seem to ever develop has become a little more common than most would like.
That has had a direct effect on the lack of success the team has seen recently.
Now sitting at a record of 7-7 and playing for their playoff lives, let's take a look back at some of Tomlin's drafts and where it all went awry.
Begin Slideshow

»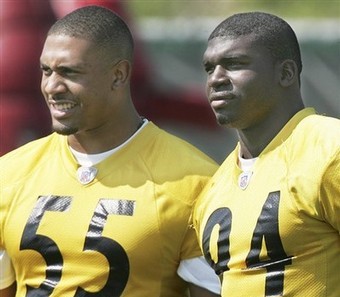 Courtesy: Behind the Steel Curtain
Hindsight Grade: B-
Mike Tomlin's first draft class opens up with a bang.
In the first round, after missing out on Darrelle Revis by just one pick, Tomlin made his first selection by taking Florida State linebacker Lawrence Timmons with the 15th overall pick. Tomlin, who was a 4-3 guy his entire career, came in and decided to keep the Steelers' long-standing 3-4 defense and place Timmons in the center.
Timmons took some time to come around, but now, he's one of the two best players the Steelers have on the defensive side of the football. He's been the full-time starter since 2009 and has recorded over 400 career tackles.
Round 2 got even better for Tomlin, as Michigan defensive end LaMarr Woodley fell to the team. Woodley has been a highly consistent pass-rusher for the team and has made some big plays, including the game-ending sack on Kurt Warner in the Super Bowl. Injuries have slowed him lately, but this was still a great pick.
Following Woodley and Timmons, however, this class falls apart.
All the players selected in Rounds 3 through 7 are no longer with the team, including punter Daniel Sepulveda (fourth), tight end Matt Spaeth (third) and defensive tackle Ryan McBean (fifth).
Cornerback William Gay, selected in the sixth round, was a solid contributor for a little over two years and was worth the late pick.
The 2007 class was very top-heavy for the Steelers, which isn't necessarily a bad thing. But outside of Timmons and Woodley, there isn't a whole lot of bang to this draft, especially when you take a punter in the fourth round. Great teams don't miss at the top AND find depth and contributors in the mid-to-late rounds. Rounds 3 through 7 are the reason for the slipping grade.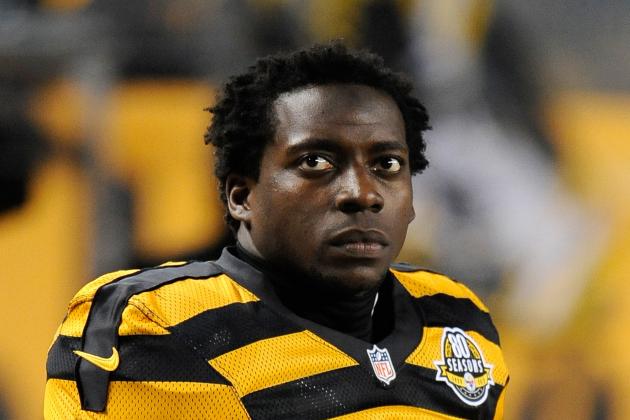 Joe Sargent/Getty Images

Hindsight Grade: F
The 2008 draft by the Pittsburgh Steelers was once thought to have been laden with steals and great picks. Today, it's turned into an unmitigated disaster.
With the 23rd overall pick, Pittsburgh took running back Rashard Mendenhall to replace what many thought was a slowed and finished Willie Parker. Most "experts" considered Mendenhall a steal at that point.
They were wrong.
Mendy ran for 1,000 yards twice in his five years with the Steelers and has now become more of a problem than a solution. Currently, he's been deactivated for fumbling issues and, after not showing up for the Week 14 matchup with San Diego, has been suspended.
Looking back, Pittsburgh not only took Mendenhall over Chris Johnson (who went 24th overall), but also over some of the league's most versatile backs in Matt Forte and Ray Rice.
But the draft only gets worse.
In the second round, the Steelers "stole" Texas wide receiver Limas Sweed. At 6'5", 220 pounds, Sweed was the next Plaxico Burress and was supposed to give the Steelers and Ben Roethlisberger the big target they almost never have.
Instead, Sweed caught just seven passes in his two years in Pittsburgh, and by 2009, he was out of the league altogether. Sweed was also taken in front of Rice and running back Jamaal Charles.
In case you're wondering, the draft doesn't get any better from here on out. In fact, besides Mendenhall (who has seemingly played his last game in a Steelers uniform), only one other player from the 2008 draft still remains on the Steelers roster.
Sixth-round pick Ryan Mundy.
With guys like Bruce Davis (third), Tony Hills (fourth) and Mike Humpal (sixth) taken in this draft, former backup quarterback Dennis Dixon (fifth) may end up being the best pick of the 2008 draft. He's currently on the Ravens practice squad, and that should tell you everything you need to know about the '08 draft.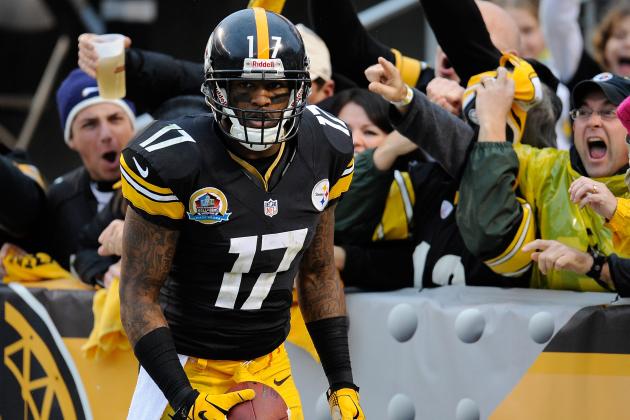 Joe Sargent/Getty Images

Hindsight Grade: C+
Three months after winning the Super Bowl, the Steelers were on the clock with the 32nd pick in the 2009 NFL draft.
With an aging defense, especially up front, Tomlin and company looked to add some youth and depth on that side of the ball. So, with the 32nd pick, Pittsburgh took Missouri defensive end Evander "Ziggy" Hood.
Like most Steelers first-round picks, the experts loved this one, thinking he would become the next Aaron Smith after having some time to develop. But development has been the biggest problem for Hood, and although he's a starter now, he certainly doesn't play like it at times.
The jury's still out on Hood, but as of now, that was not a good pick for the Steelers.
The real strength of the Steelers 2009 class, however, comes in the middle rounds.
After taking guard Kraig Urbik in the third round (now a starter for the Buffalo Bills), Pittsburgh landed speedy receiver Mike Wallace with the 84th overall pick. Twelve picks later, the Steelers selected cornerback Keenan Lewis.
Although Wallace hasn't had a typical season this year, he's still had two straight years of at least 60 catches and 1,000 yards. Wallace has come on of late this season and could make that total a third straight year. The biggest problem is how long the team will be able to keep Wallace.
Lewis has done a great job replacing the departed William Gay and may be having as good a defensive season as anyone on the Steelers unit.
After those two, there's not a whole lot left to this class. Seventh-round tight end David Johnson provided a few good years at fullback, and fellow seventh-round center A.Q. Shipley is now a backup with the Colts.
The teams other selections were CB Joe Burnett (fourth), FB Frank Summers (fifth) and DT Ra'Shon Harris (sixth).
Grabbing three starters (two quality) in one draft is always a good thing, but as of right now, in my opinion, Tomlin and the Steelers missed on first-rounder Ziggy Hood. That brings this grade down a little bit.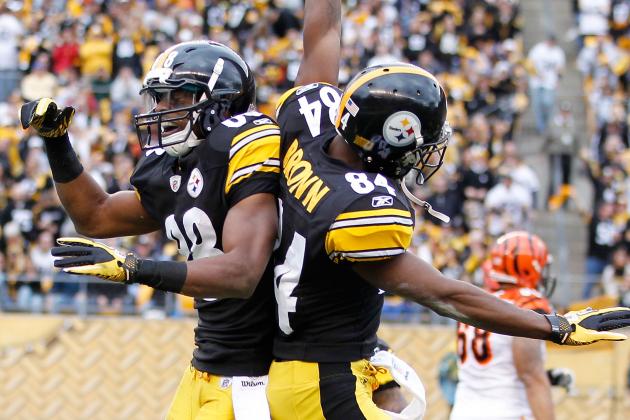 Gregory Shamus/Getty Images

Hindsight Grade: A-
Arguably, 2010 was the best draft class of Mike Tomlin's coaching career.
Pittsburgh had fallen off after winning the Super Bowl the year before and would be picking around the middle of the first round. With the 18th pick, the Steelers took Florida center Maurkice Pouncey.
Pouncey has anchored the Steelers defensive front since joining the team and is now regarded as one of the top centers in the NFL. The third-year player has found his way to Hawaii in each of his first two seasons and could be headed back to the Pro Bowl this year as well.
After semi-missing on linebacker Jason Worilds in the second round, Pittsburgh landed another quality player in Round 3.
At pick 82, the Steelers added to their receiving corps by taking SMU slot man Emmanuel Sanders. Sanders hasn't been a stud in his 2-plus years in Pittsburgh, but he's developing into one of the best slot receivers in the league. He's struggled lately holding onto the football, but has still compiled over 1,200 yards in his young career.
But it's the sixth round where the Steelers may have hit their biggest shots.
With two picks in the late sixth round, Pittsburgh went all offense, taking Georgia Tech running back Jonathan Dwyer (188) and Central Michigan wide receiver Antonio Brown (195).
Brown has become a big-time receiver for the Steelers and was the team's 2011 MVP. He's struggled through injuries this season, but when he's on the field, the offense looks a whole lot better.
Dwyer took some time to come on, but now stands as the teams starting running back and, with Rashard Mendenhall on the outs, has the opportunity to keep that position.
The Steelers also grabbed quality backups in Worilds and linebacker Stevenson Sylvester in the second and fifth rounds respectively, but left a lot to be desired in terms of the pass-rushers they took out of the 2010 draft. Worilds hasn't developed into the player they would have liked him to be, but it seems he's starting to get it, and fourth-round pick Thad Gibson is no longer with the team.
In the 2010 draft, Pittsburgh got themselves four starters, two of which became Pro Bowlers, and another two backups. All in all, that's a pretty good weekend in New York.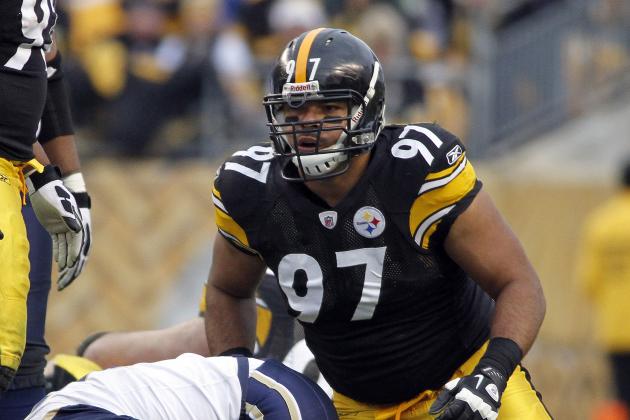 Justin K. Aller/Getty Images

Hindsight Grade: C-
A few months after losing the Super Bowl to the Green Bay Packers, Pittsburgh took to the podium and announced they would be drafting Ohio State defensive end Cameron Heyward with their No. 1 pick, 31st overall.
Some were a bit confused, considering the team took defensive end Ziggy Hood in the first round just two years before, but the team stood behind their decision.
But so far in two years, Heyward hasn't done much to talk about. He's currently a rotational guy and plays sparingly. Heyward has recorded two sacks in his 29 games and just 29 tackles in the same span, doing this all on a defensive front in 2012 that leaves a lot to be desired.
Heyward was taken just one pick behind Jets defensive end Muhammad Wilkerson, who has developed a lot better and should find his way to the Pro Bowl this season. Nine picks after Heyward, Dallas took linebacker Bruce Carter, who is developing into a phenomenal 3-4 linebacker. Two picks after that, Houston took linebacker Brooks Reed, who has compiled 8.5 sacks in his young career with the Texans.
The second round brought a little more luck for the Steelers, as they nabbed offensive tackle Marcus Gilbert. Gilbert has played well since coming to Pittsburgh and will most likely be the team's future left tackle. Injuries this season have slowed his progress, but I think he's going to be a nice fixture on this offensive line.
The third and fourth rounds brought two cornerbacks to the Steel City, one good and one not so good.
Fourth-rounder Cortez Allen has shown signs of becoming a very solid contributor on the Steelers defense. He plays a lot in the nickel against quick slot receivers and has done a nice job in 2012. Curtis Brown has been a different story, however. Brown's play has been so poor, he's fallen behind Josh Victorian on the depth chart and only saw action once Allen, Ike Taylor and Keenan Lewis had all been injured.
Rounds 5 and 6 brought nothing special with Fresno State linebacker Chris Carter and Oklahoma guard Keith Williams.
But the seventh round turned out to be something nice for the Steelers when they took Texas Tech running back Baron Batch. Batch has contributed on-and-off and is currently buried on the depth chart, but for a seventh-round pick, he's done a lot of good.
The D grade might seem a little harsh, but in the NFL, you can't afford to miss on first-rounders, and Cameron Heyward is looking more and more like a miss with every passing game. Outside of Gilbert and Allen (who are still unknown commodities), Pittsburgh hasn't gotten a whole lot of quality play out of this draft.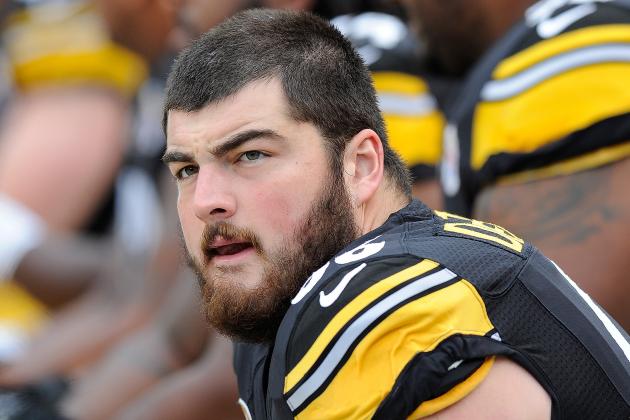 Joe Sargent/Getty Images

Hindsight Grade: N/A
It's hard to put a grade on a group of players who have barely played a year plus of football, much less a core of rookies; that's why I've decided to pass on giving the 2012 class a grade...for now.
For the 2012 draft, there's been some good and some bad.
First, the good. A lot of the rookies the Steelers have taken have seen significant playing time this season, hopefully leading to better development. Tackles Mike Adams and Kelvin Beachum have both seen extended time on the field because of injuries, and running back/kick returner Chris Rainey has made the most of his opportunities.
But there is some bad, and that has mostly to do with the injuries the class has suffered.
First-rounder David DeCastro has missed most of the season and made his first start last week against Dallas. Mike Adams and third-round linebacker Sean Spence have also missed extended time due to various injuries.
There's also the incident of fourth-round pick Alameda Ta'amu, who now sits on the team's practice squad.
All in all, I was very high on the draft class coming into the season. I still think DeCastro can be a stud and Adams can be a solid starter, while Beachum provides good depth. Rainey gives the Steelers the kind of explosion from the backfield they haven't had since Willie Parker.
But Sean Spence never really fit what the Steelers intend to do on defense, and Ta'amu, although a good pick, may have worked his way out of the city for good with his actions.
It remains to be seen how the class will fare long-term, but right now, there's got to be hope.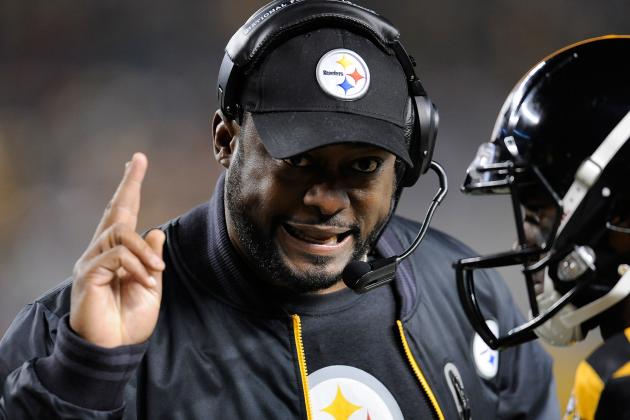 Joe Sargent/Getty Images

Total Grade (Six Classes): C
Best Picks
Maurkice Pouncey / First Round / 2010
First-round picks don't usually qualify, but Pouncey has helped solidify a once pathetic offensive line.
Antonio Brown / Sixth Round / 2010
Last year's team MVP looks to become a staple in the Steelers offense for years.
Mike Wallace / Third Round / 2009
Although his time may be up in Pittsburgh, Wallace was still electric to watch while here.
Worst Picks
Limas Sweed / Second Round / 2008
Absolute definition of a bust.
Rashard Mendenhall / First Round / 2008
The sheer talent Mendenhall was taken over (Rice, Forte, J. Charles, Chris Johnson) is sickening.
Matt Spaeth / Third Round / 2007
Spaeth spent four years in Pittsburgh never catching more than 17 balls in a season. Steelers passed up DE Brandon Mebane and OG Marshal Yanda to take Spaeth.
Looking back on it all now, Tomlin and the organization have been just average drafters since the coach took over in 2007, possibly accounting for the mediocre record today.
Tomlin's first few years were led by guys who were here before he arrived in the Steel City, and now the fate of the team rests on how his players transition and develop into the NFL.
So far, it hasn't been an easy go.
But looking at a class like 2010 provides hope. Tomlin and the Steelers nailed the draft two years ago and may have another great class in the making this season. But drafts like 2008 and 2011 cannot become commonplace in the city, or the Steelers could be looking at a bleak future.
Some of the blame obviously has to fall on Kevin Colbert, general manager of the Steelers since 2000. Colbert has been part of three Super Bowl teams, bringing two rings to the city, and has brought in some serious talent. But of late, the combination between the two hasn't worked.
It also hasn't just been the drafting that has plagued the Steelers. A lot of the guys Pittsburgh takes come in with serious talent; they just haven't translated to the NFL game. That also falls on the coaches, who have failed to transition their players into the pro game.
Personally, I've got faith that Tomlin and Colbert can get the ship righted because being a middle-of-the-road drafting/developing team is not going to get it done.