12 Things Tottenham Hotspur Fans Want for Christmas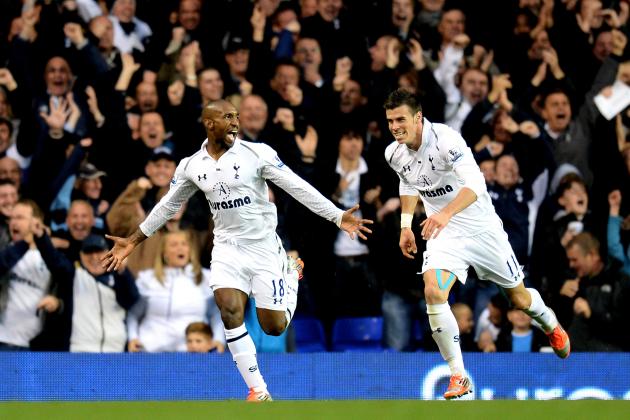 Mike Hewitt/Getty Images
Dear Santa Claus...Tottenham fans would definitely like to see Jermain Defoe continue to score goals.
The state of Tottenham Hotspur Football Club is not altogether different to what it was this time last year—at first glance anyway.
Though they remain a team still battling it out for a place in the Premier League's top four, the personnel involved and the circumstances with which they contend have changed considerably.
As 2011 drew to a close this writer suggested 12 things Tottenham fans may have wanted for Christmas for their team "to keep their club in the best shape possible on and off the pitch for the rest of 2011-12".
Here again is a similar list, this time looking ahead to the remainder of the 2012-13.
Naturally some differ, but unsurprisingly there are a few left over from last year.
Begin Slideshow

»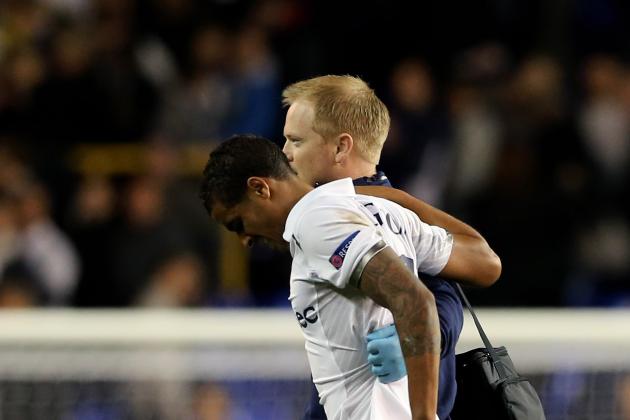 Scott Heavey/Getty Images
Spurs will be hoping for a quiet Christmas for their medical staff.
Having been without Scott Parker, Benoit Assou-Ekotto and Younes Kaboul for the majority of the season so far, as well suffering several shorter-term losses of key players, Andre Villas-Boas will be keen to come out of the Christmas fixture program having not lost anyone else to injury.
That is a big ask with five games coming up in the space of just over two weeks, an extremely demanding test of endurance even for the fittest of professionals.
Tottenham will hope luck is on their side here to leave them in the best shape possible heading into 2013.
Villas-Boas has some thinking to do on the best way to make the most out of his squad without overtiring his players or weakening the quality of his team.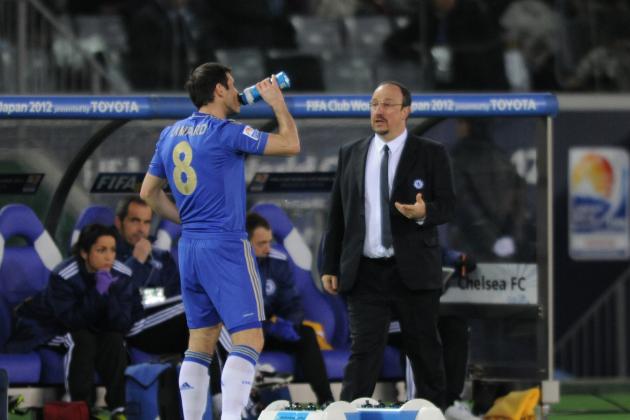 Kaz Photography/Getty Images
Chelsea boss Rafa Benitez speaks to Frank Lampard.
A superb autumn and December last year saw Tottenham suffer just one loss in 16 games following a nightmare start to the season, leaving them dreaming of challenging for the Premier League title.
That dream was all but ended by a defeat to eventual champions Manchester City in January, but for a little while there was a level of optimism unprecedented in recent times.
It has not been as strong a first half to this campaign, with any hopes of a title tilt reliant upon a massive loss of form from the two Manchester clubs and Spurs really turning it on from here on out.
However a second-consecutive top-four finish remains achievable, with at the time of writing Tottenham sitting in fourth on level points with Chelsea (just above them) and two ahead of a trio of clubs below.
Though Spurs have been inconsistent at times, their rivals have been equally, if not more so.
A few dropped points from these other teams competing for Champions League football would be a big help for sure.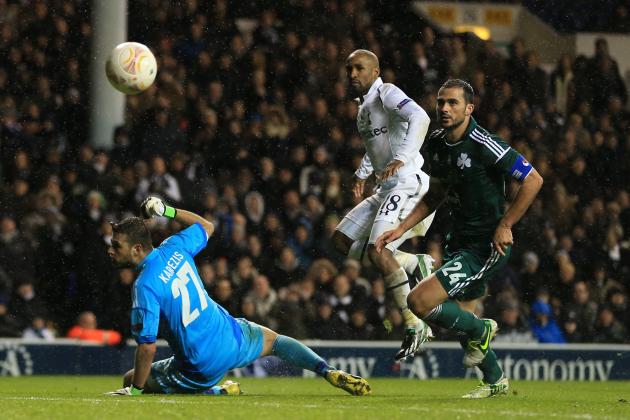 Richard Heathcote/Getty Images
Jermain Defoe scores against Maribor.
Jermain Defoe has enjoyed an excellent first half to the season, netting 13 times in the process.
With fitness and injury issues causing Emmanuel Adebayor to miss several games, Defoe has often been Tottenham's sole striker and main source of goals.
Considering they have generally set up in a 4-2-3-1 formation this has not been a major issue.
It is unclear whether or not the signing of an additional striker is on the club's agenda for January, but either way Spurs will need Defoe to continue to score and play as well as they have if they hope to maintain their lofty league position and cup ambitions.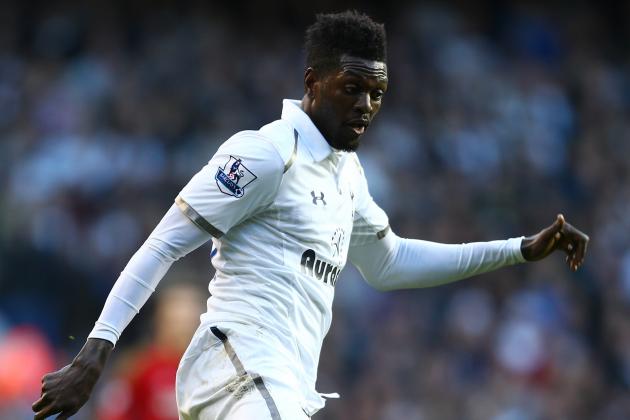 Paul Gilham/Getty Images

Emmanuel Adebayor has endured a difficult time since joining Tottenham on a permanent basis in the summer.
After getting fit he had to bide his time for a starting place and subsequently missed further games after being sent off against Arsenal.
Adebayor had to come off during the most recent game against Swansea, another blow for a player whose season has not really got started.
Should his latest knock not cost him any minutes, the hope will be that Adebayor can find the form that made him such an important player for Spurs last season.
With over half the season remaining he has plenty of time to make an impact.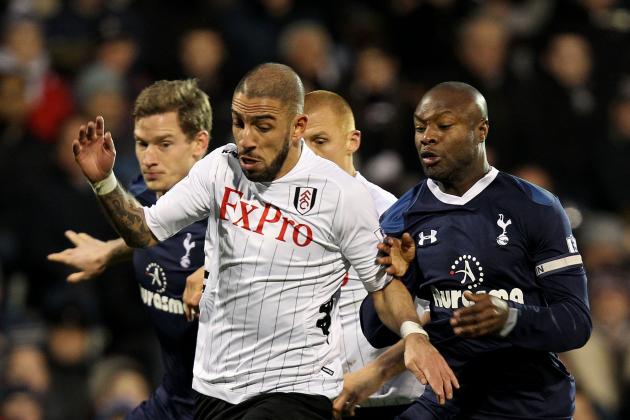 Jan Kruger/Getty Images

Much has been made of Tottenham's defensive issues, notably their struggles to hold onto leads late in games.
A clean sheet in the 1-0 win over Swansea City showed improvement in this area, but there is undoubtedly work to be done to make sure that Spurs are an altogether, consistently solid defensive proposition.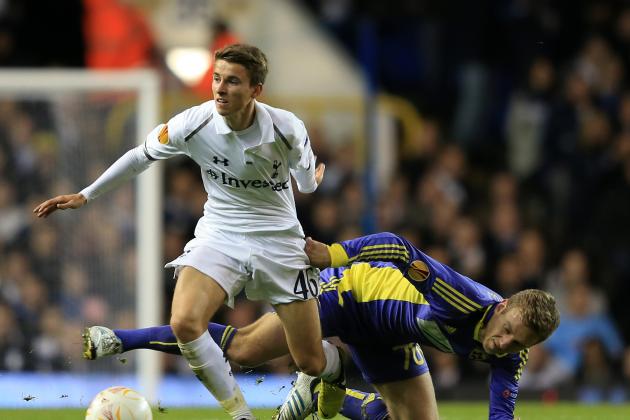 Richard Heathcote/Getty Images

One of the most pleasing things to occur at Tottenham over the last 18 months has been the way in which several of the club's younger players have forced their way into first-team contention.
Jake Livermore made the jump last season and was a valuable and reliable presence in the Spurs midfield, a mantle Tom Carroll has adopted this season with a number of impressive displays.
Andros Townsend returned to first-team action against Swansea last weekend in one of his brightest appearances for the club, while Yago Falque has done himself no harm in some brief cameos.
Steven Caulker has made the most sizable impact, following up on his loan spell with the Swans last season by earning a semi-regular starting place in the Spurs defense this time around.
All of them still have plenty of work to do, but their progress so far has been heartening, especially with them genuinely contributing.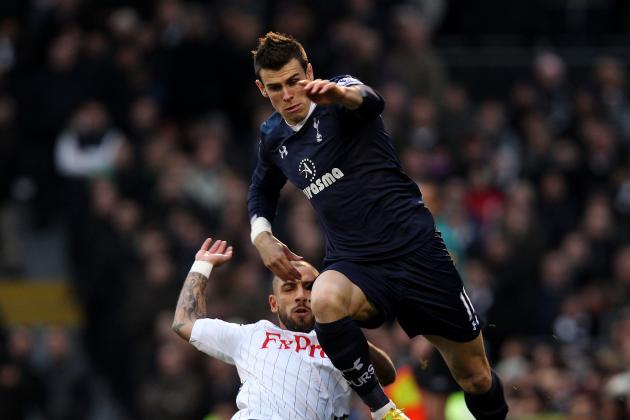 Jan Kruger/Getty Images

Gareth Bale is almost certain to be a fixture in the gossip columns and transfer rumors during the January transfer window, but Tottenham will be hopeful that speculation is as far as it goes.
It is unlikely one of Barcelona or Real Madrid (two of the clubs most often linked with him) will be bidding for Bale in January with the sheer scale of the deal that will need to be negotiated to sign him not something they will want as a distraction midway through the season.
There is almost zero chance Spurs would sell the Welshman at this point, but nonetheless fingers will be crossed at White Hart Lane that none of the club's key players have their heads turned with so much football still to be played.
Angel Martinez/Getty Images
Fernando Llorente.
Fernando Llorente, Leandro Damiao, Joao Moutinho, Christian Eriksen and Demba Ba are among the players to have been linked, mentioned, rumored, suggested and touted with a move to Tottenham here on Bleacher Report and elsewhere.
Whether or not Spurs are actually interested in these names or others (or have a chance of signing them) might not be clear until a deal is actually done with them or another club.
They are certainly the caliber of player Villas-Boas would probably like to augment his squad with while the club's supporters would likely not object to the arrival of a player or two of their quality.
Tom Shaw/Getty Images
White Hart Lane and the surrounding Tottenham area.
Daniel Levy may have been casting an envious eye at London's Olympic Stadium this year, imagining what might have been had his bid for Tottenham to move into and redevelop the ground had been accepted, rather than West Ham United's offer ultimately has.
Most Spurs supporters would prefer to remain in North London, with the previously unveiled redevelopment of White Hart Lane the preferred option.
Levy and the club are seemingly still in the process of acquiring satisfactory guarantees from necessary local government and council personnel that work to help the area of Tottenham would not solely be on the shoulders of the club.
The announcement back in February that a new supermarket would be built in the area seemed to indicate that progress is being made on that front.
A specific timetable for the project would go some way to alleviating the concerns of Spurs fans that nothing is happening in regards to what will be their team's future home.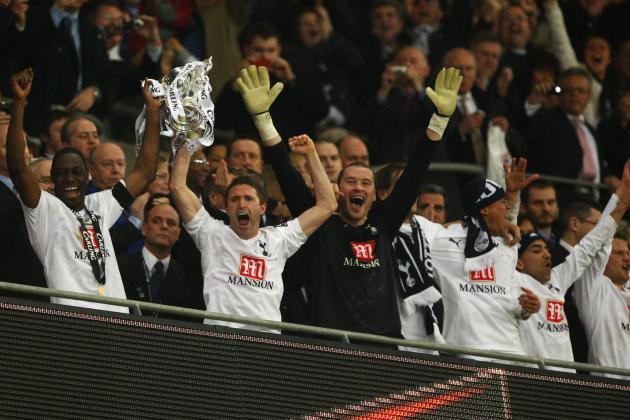 Mike Hewitt/Getty Images
Tottenham celebrate their 2008 League Cup success.
It is over four years now since Tottenham last won a trophy.
They have at least won something more recently than Arsenal, but some tangible success this season would certainly be nice.
Negotiating progress in the Europa League and FA Cup while still maintaining their ambitions in the league will not be easy, but competing on duel (or more) fronts is something the club should aspire to if they hope to compete with the best at home and abroad.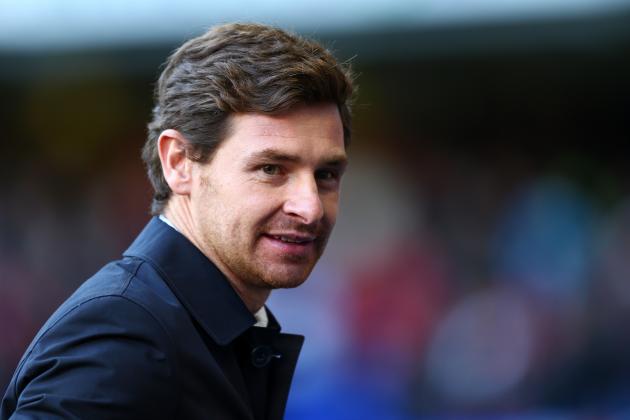 Paul Gilham/Getty Images

Tottenham fans should be reasonably satisfied with the job Andre Villas-Boas has done so far since becoming manager in the summer, but understandably can reserve the right to pass full and proper judgement just yet.
A good season this year is no guarantee of the same next season, and the opposite applies too.
The tenure of Harry Redknapp was evidence enough that things can change almost overnight.
The outpouring of support that followed his acquittal on tax evasion charges last February and the rumors linking him with the England job turned into frustration as he was unable to arrest the slump that cost his team third in the league.
That of course was following three eventful seasons under Redknapp in which the club had experienced varying degrees of success and achievement.
Villas-Boas would first and foremost like the chance to get near to and ultimately exceed that amount of time as boss following the short-term nature of his previous managerial experiences.
The signs so far are positive for the Portuguese and Spurs, but this project is only just beginning.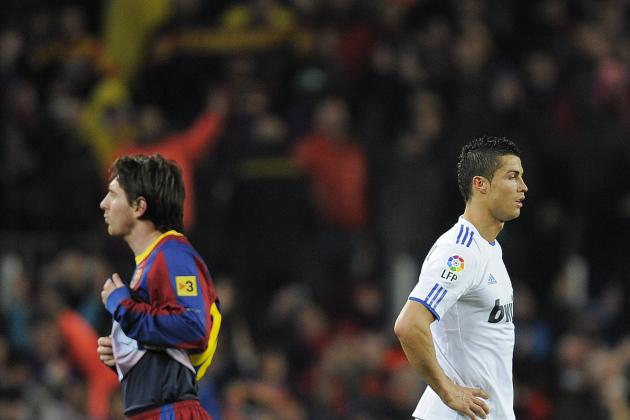 David Ramos/Getty Images
Messi or Ronaldo, who do you want Santa Claus bringing to Spurs?
Tottenham fans, this writer has spoken on your behalf so far, now it is your chance to get to work on your Christmas wishlist for your club.
From the realistic to the ridiculous, what would you like Santa Claus/Father Christmas/Saint Nicholas/Pere Noel/Joulupukki (we have international readers after all!) to do for your club this Christmas?
Non-Spurs supporters feel free to comment too, on your Christmas wishes for your own clubs or if you just want to say "bah! humbug!" to the festive wishes of the White Hart Lane faithful.
On a personal note, while I will still be writing before Christmas Day, I wanted to take the time to wish you, the Bleacher Report readers, a happy holidays wherever you are and to wish you and yours good health for the new year.