Projecting the 2013 Batting Order for the Boston Red Sox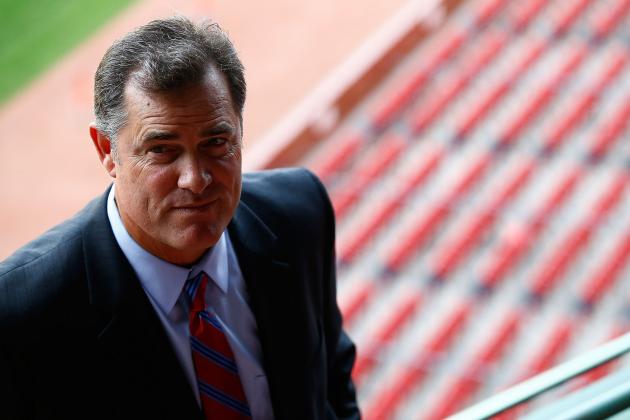 Jared Wickerham/Getty Images

With the recent addition of shortstop Stephen Drew, according to CBSSports' Jon Heyman, the Boston Red Sox lineup is basically all set, but the batting order is something that John Farrell and Ben Cherington will start to discuss once the 40-man roster dwindles down and several games are played in spring training to see who fits where.
I will do my best to guess who fits where with the current players that the Red Sox have signed under contract, as well as the players who have hit snags on their free agent deals.
Begin Slideshow

»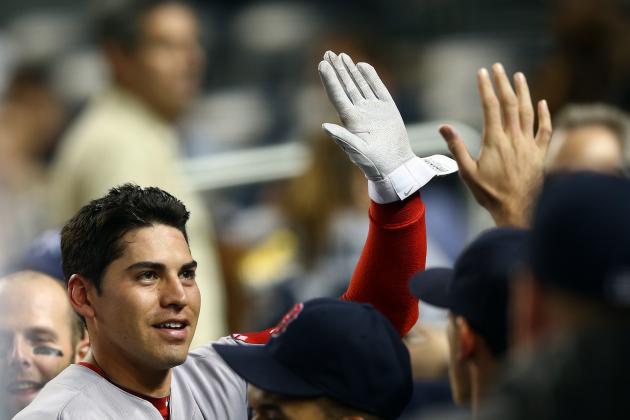 Elsa/Getty Images

When healthy, Jacoby Ellsbury is a force in the leadoff spot. He has power, speed and he can get on base quite frequently.
Ellsbury is one of those center fielders who can get the job done at the top of the order and his spot won't change unless he starts to struggle for the first 15 or so games.
John Farrell will keep a close eye on Ellsbury's approach in spring training and the 29-year-old is about to enter his prime. If he can stay on the field, then watch out for the speedster to go off for a big season.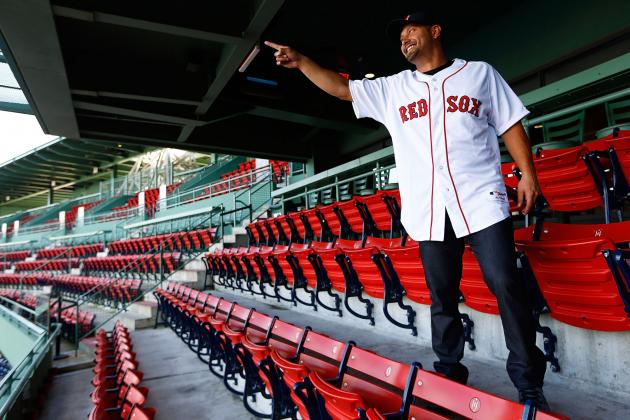 Jared Wickerham/Getty Images

Shane Victorino is rearing to get started in a Boston Red Sox uniform and what better place in the batting order than second for a guy who usually bats leadoff.
Yes, second is Dustin Pedroia's spot, but having more speed at the top of the lineup will be better for the heart of the order. He had a down year in 2011 with a .255 average and 11 home runs. He stole 39 bases, so that will be another threat on the base paths in the 2013 season.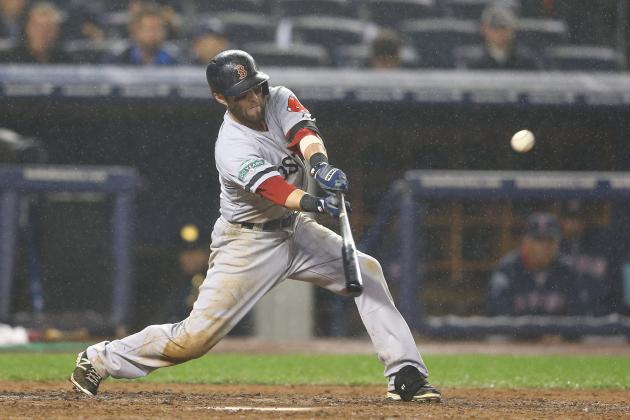 Al Bello/Getty Images

With the addition of Shane Victorino, the Boston Red Sox lineup will be shifted one slot. Luckily, Dustin Pedroia does not care where he hits in the lineup.
Pedroia has power, speed and the ability to get on base; all those combine to make a great No. 3 hitter. Plus, it doesn't hurt to have a right-left-right combo in the heart of the order late in games.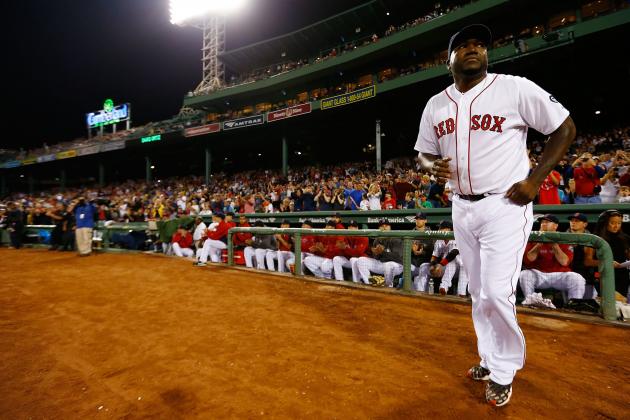 Jared Wickerham/Getty Images

David Ortiz finally got that two-year deal from the Boston Red Sox. So, watch out rest of MLB, Big Papi is rearing to go.
He will get the cleanup position and if he remains healthy and fit like in 2012, then the Red Sox' DH will be a huge thorn in the side of any pitcher he faces in 2013. He will reach base, hit homers consistently and he may even continue hitting for a high average.
His ability to hit lefties has improved over the last few seasons thanks to Adrian Gonzalez and that alone has lengthened the career of Ortiz by about three or four years.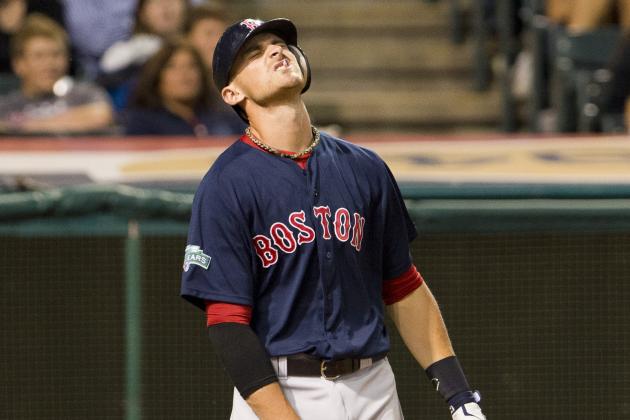 Jason Miller/Getty Images

Will Middlebrooks had to miss the last two months of the season with a fractured bone in his wrist and that made it impossible for him to be in the Rookie of the Year award race.
His first year in the big leagues was an impressive one. He hit .288 with 15 home runs and 54 RBI. That was all in just 75 games. So, if he played a full season, the young third baseman would have hit at least 30 homers and driven in 100 runs.
Those are very impressive numbers, so expect John Farrell to use the youngster as the guy behind David Ortiz who can get the job done for most, if not all, of the 2013 season.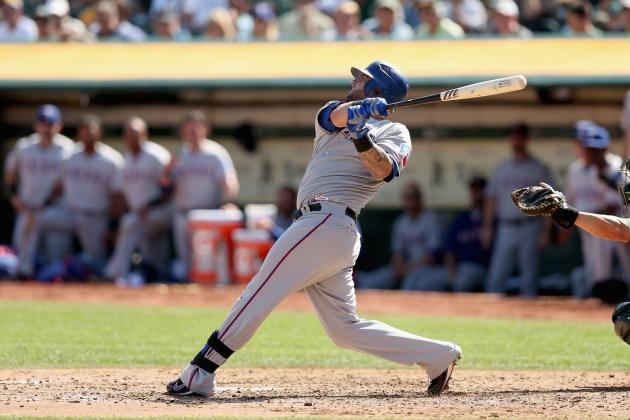 Ezra Shaw/Getty Images

The Boston Red Sox and Mike Napoli have yet to reach a full contract agreement and the snag has really taken a hold on whether or not the deal will be reached anytime soon, according to the Red Sox website.
Napoli is another power guy and, though he does not usually hit for a high average or get on base a lot, he should play fairly well in a hitter's ballpark such as Fenway.
Batting sixth will be a perfect opportunity for Napoli to drive in runs and become a catalyst on this team for the next few seasons.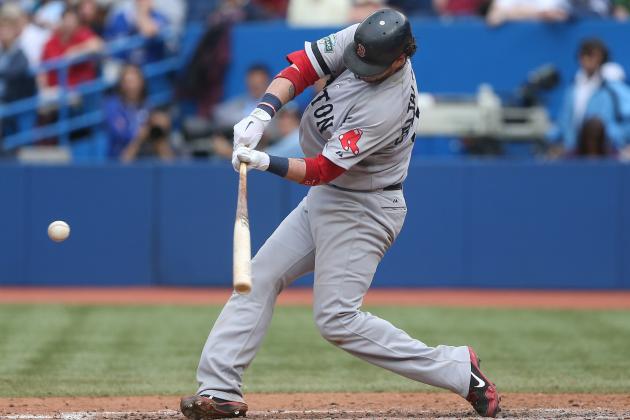 Tom Szczerbowski/Getty Images

Jarrod Saltalamacchia is still the starting catcher for the Boston Red Sox and will still be a great power presence in the bottom of the order, unless he gets traded away for pitching help.
He did not play that well down the stretch in 2012, but he can still be a deep thereat anytime at the plate, especially batting lefty. He will play a lot against right-handed starters and splitting time with David Ross may even be a bonus in the long run for the Sox.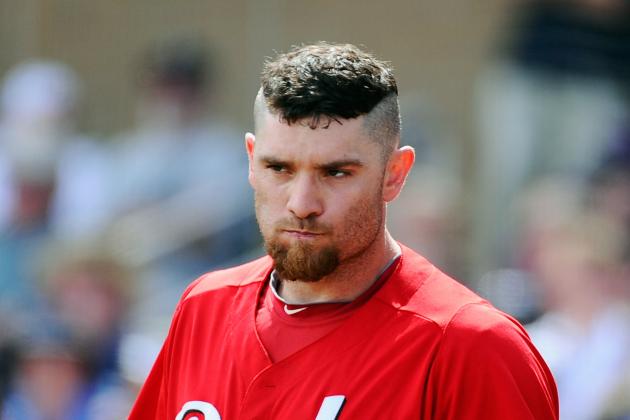 Kevork Djansezian/Getty Images

Jonny Gomes is one of those guys who won't play everyday, but he will get enough at-bats to provide some quality numbers, especially at Fenway.
Playing toward the bottom of the lineup will likely motivate him to perform better and he could be higher in the lineup depending on the pitching matchup.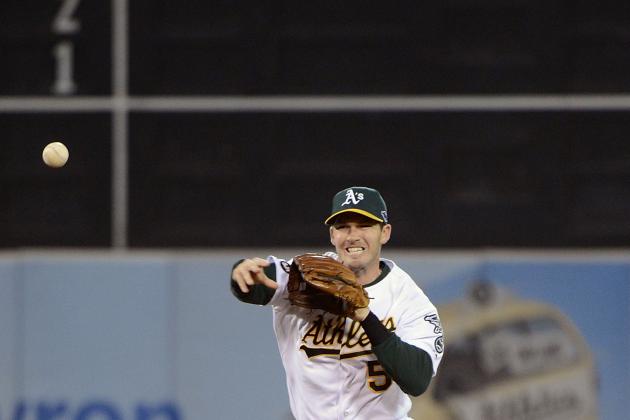 Thearon W. Henderson/Getty Images

With Stephen Drew at shortstop for the 2013 season, Jose Iglesias and Xander Bogaerts have time to prepare for playing in the big leagues in August/September. Or the Red Sox can just wait until the 2014 season to bring them up.
Drew has the ability to steal some bases and hit double digit home runs. He will be a threat in the bottom of the lineup to get single and doubles and be a great jump starter to get back to the top of the lineup.
Follow me @BrianRoachJr