5 New Year's Resolutions for Liverpool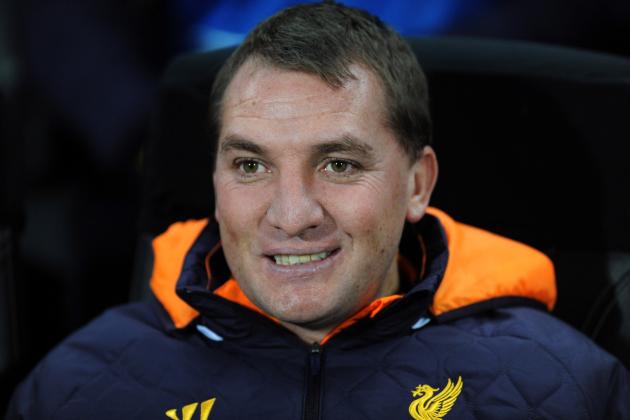 Dino Panato/Getty Images

The end of 2012 is fast approaching, and with it comes a new year and a chance for new beginnings for everyone.
An opportunity to kick those bad habits, start new ones and make a commitment to improvements all around.
For Liverpool Football Club, it might bring a moment or two of reflection on how far they have come under Brendan Rodgers—New Year's Day will mark exactly six months since he was handed the job.
The Reds won't have long to decide on their new priorities and promises; they're straight back into action on January 2 with a match against Sunderland.
With an eye on timeliness then, here are five New Year's resolutions that Liverpool as a club should consider making when 2012 becomes 2013.
Begin Slideshow

»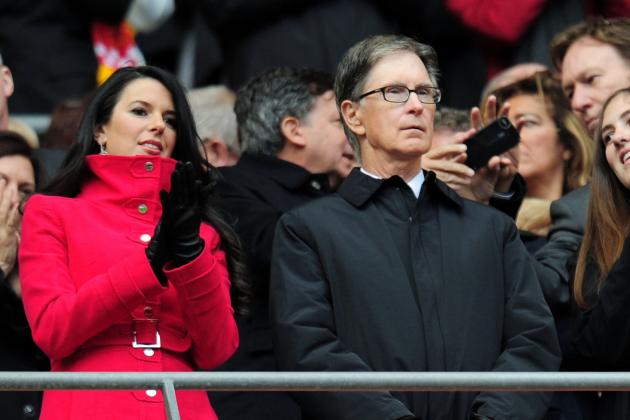 Shaun Botterill/Getty Images

Let's get the obvious one out of the way.
Some fans will be demanding signings as soon as the last of the grapes are eaten, the champagne has been thrown back and the party poppers have sent their streaming coloured mess out in every direction.
It might not be half-past-midnight on January 1 when the arrivals start entering the Melwood gates for their medicals and whatnot, but Liverpool could certainly do with getting their transfer business done nice and early.
They have three fixtures in the first two weeks of the new year alone, so an early capture or two might go some distance to clocking up a valuable extra point or three.
First and foremost, of course, Liverpool need to invest in their forward line, whether that be in the way of a striker or supporting wide forwards.
The scouting team, the manager and possibly even by now the money men will of course already be looking towards making final decisions on who to go for. The big need is to get in a player (or players) who can hit the ground running and have an immediate impact for the team.
Liverpool don't need to go mad. £30-40 million worth of investment in January is not necessary.
What is far more important is that the right one or two are brought in, one or two might be shifted out and the squad continues to grow and improve.
Preferably with a few more goals now in it.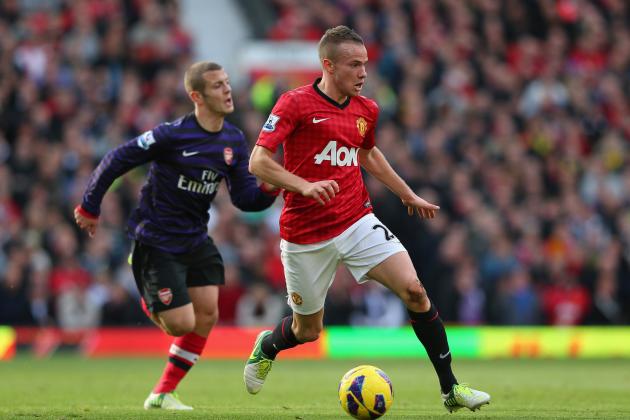 Alex Livesey/Getty Images

January will be a tough month for Liverpool, make no mistake. That's partly why December has always been so important; it's important to rack up points this month because of the quality of opposition on show in the new year.
The Reds will travel to Old Trafford, the Emirates and the Etihad Stadium within the first 34 days of 2013. Having failed to beat any of those sides earlier this season at Anfield it's about time Brendan Rodgers' men show what they are made of in a big way.
It's all well and good playing well and building for the future, but Liverpool are as big as any of those clubs. The team needs to show it.
When the Reds come up against these sides fighting for titles and top-four spots, they need to go toe-to-toe with them, prove they are capable of matching them and win at least one of those matches.
Any victory against the big teams at this stage of the rebuilding will stand the club in good mental stead going forward.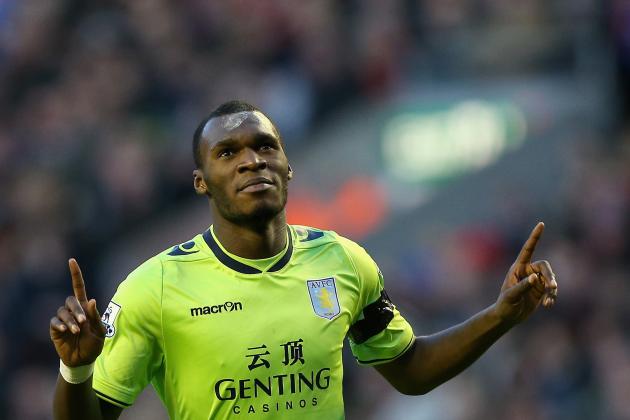 Clive Brunskill/Getty Images

This goes for the management, the players and the fans.
Liverpool should not, with the greatest respect to Aston Villa, be losing at home to a team who have struggled so badly on their travels.
Let's keep things in perspective; the Reds thoroughly outplayed Villa in the first half. Had Suarez's pass to Gerrard been a little more accurate, or a shot or two been slightly better hit, Liverpool might have been out of sight before half time instead of 2-0 down.
Even so, Anfield simply must become a place teams fear to come. That will only happen by winning five, six, seven games in a row there.
The crowd needs to get back to supporting the players not just at the end of games when they've tried hard, worked hard, passed well, but also during the match, out-singing the other side and lifting the players.
It's a big effort to turn around what has become "the norm," but the club and the fans have to work together on this.
The manager and the players also need to be made aware that such defeats are not just bad days at the office, but entirely unacceptable. Sure, the odd game will end in a frustrating draw, and you might lose one or two at home over the season.
But Liverpool have lost three times at Anfield this season in league play, and we're not even at the halfway stage yet.
No more slip-ups. The team have to continue attacking as they have been but become much more robust and determined in defending their home advantage.
With just Fulham, Sunderland and Norwich City to play on Merseyside in the next six weeks, everybody associated with the club should expect and demand as an absolute minimum that Liverpool suffer no further home losses between now and the end of January.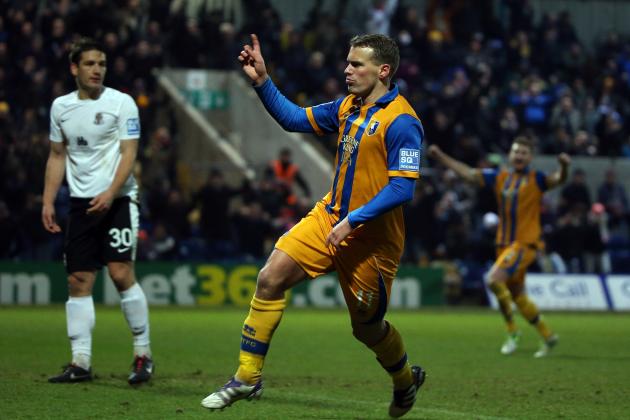 Ross Kinnaird/Getty Images

Here's one which might split fans because of the old "would you rather..." conundrum, but Liverpool have to go for cup glory this season.
There are three reasons why, and all are obvious.
Firstly, Liverpool remain a club who are about winning. They haven't done it often enough recently, and last season's League Cup victory was a good moment for the team.
Immediately after that trophy win, the season still seemed to teem with possibilities. Lifting a cup is always great for players and supporters.
Secondly, winning breeds confidence and knocking out a rival matters. Every game should be treated as must-win. If it takes beating a League Two side to kick-start a run of five consecutive wins, then so be it.
Finally, it gives the team plenty to play for into the final months of the season. If Liverpool don't pick up their league form to go for a top-four or top-six spot, and drift aimlessly into March with only a top-half place to play for, the season will fizzle out entirely.
It would make for a disappointing debut campaign for the manager and several players.
Liverpool need to keep goals and objectives in their sights as far towards the end of the season as possible, to keep the players optimistic and looking forwards.
Team selections, rotations, injuries—all of that can be worked around, and of course a league game might eventually be prioritised over a cup quarterfinal match or similar.
But that doesn't mean the Reds should head into the FA Cup in January looking to merely "get it out of the way".
First up is Mansfield away. Let's hope Brendan Rodgers and his troops have heeded the lessons of Bradford City and Arsenal.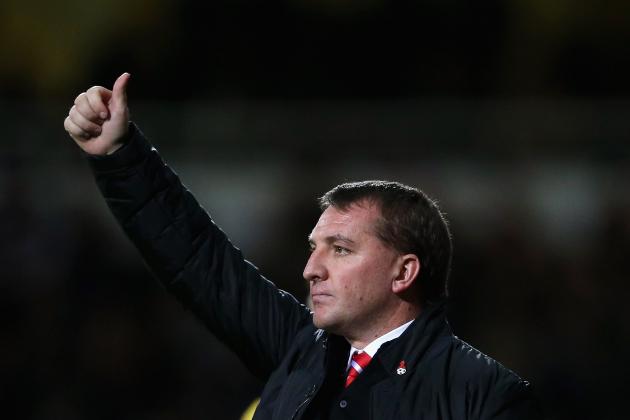 Scott Heavey/Getty Images

Fans all have their own opinions and preferences of whom the club should sign. The players probably do too.
Especially those who might risk losing their places in the team if a certain individual should arrive.
It's important that the manager is backed in bringing in his own players, even if and when a player is signed and it's not immediately obvious what qualities he can bring to the team.
Rodgers was always going to need three transfer windows to make his mark on the squad. Once those have passed, the squad is undeniably going to be shaped to his will.
He will be judged on those he brings in and those he lets go, along with the results he gets on the pitch.
Whatever money the boss spends and however he allocates it needs to be seen and accepted as the right way.
If Rodgers decides to sign two players instead of one great player, to bulk out the squad, then back it. Don't worry if the one great player goes on to score 30 goals for the season.
If the boss takes the opposite approach, no moaning when someone else gets injured and there's not enough cover in the squad.
It's a balancing act; it always has been. At least Liverpool can be glad that they have a gathering of talented youngsters to call upon, which certainly hasn't always been the case.
Rodgers is building in his own way, the way he believes will lead to success. Back him now and later, and we might all join in with the celebrations in due course.
Oppose, and it will only make it more difficult to travel down the same road anyway.