Available MLB Free Agents Who Should Be More In Demand Than They Are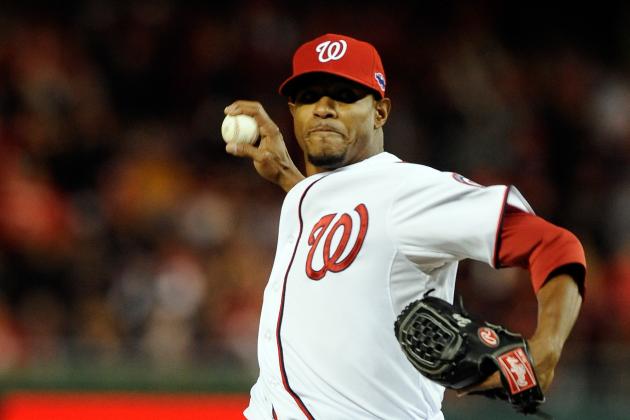 Patrick McDermott/Getty Images

A number of big-name free agents such as Josh Hamilton have already signed this winter, and some of the smaller names on the market have found deals as well.
But there are also talented players that have not drawn as much interest as they deserve.
At least one of these signings could have a major impact next season.
Begin Slideshow

»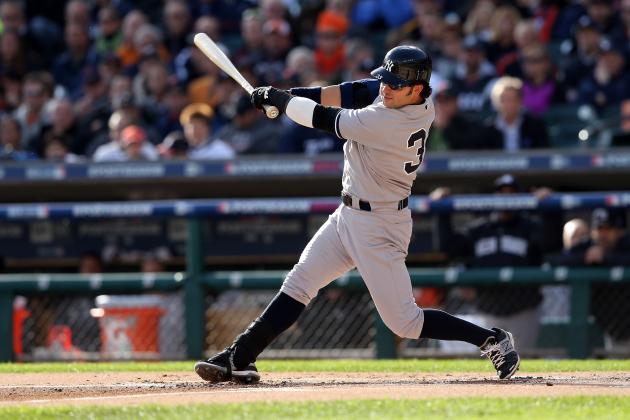 Leon Halip/Getty Images

As one of the top outfielders available on the free-agent market this winter, a number of teams should have been chasing after Nick Swisher. However, that has not been the case.
Swisher has hit at least 20 home runs during each one of his full seasons in the majors and has only failed to reach 70 RBI once.
One reason why teams have not been very aggressive in going after Swisher is because he has mentioned that he wants "Jayson Werth money" (h/t Jon Heyman of CBS Sports). If Swisher lowers his demands, he should have more suitors.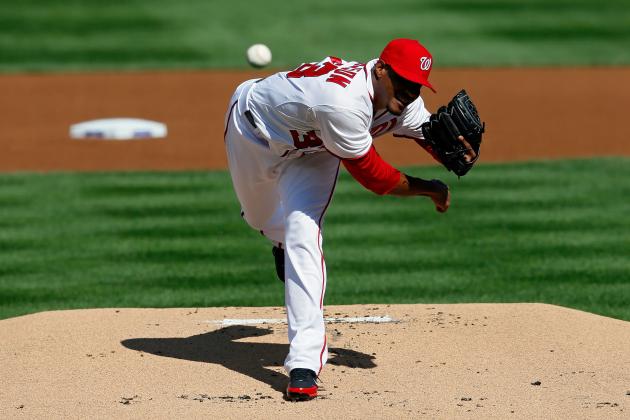 Rob Carr/Getty Images

For each of the past two offseasons, Edwin Jackson has seemingly not been in demand even though he has produced at a high level. During the 2012 offseason, Jackson had to settle for a one-year deal.
Jackson put up decent numbers for the Washington Nationals this season, and given how valuable pitchers have been in trades, he should have a lot of value on the free-agent market.
At the moment, the San Diego Padres are the only team that is strongly pursuing Jackson (h/t Scott Miller of CBS Sports), but that could change as the offseason progresses.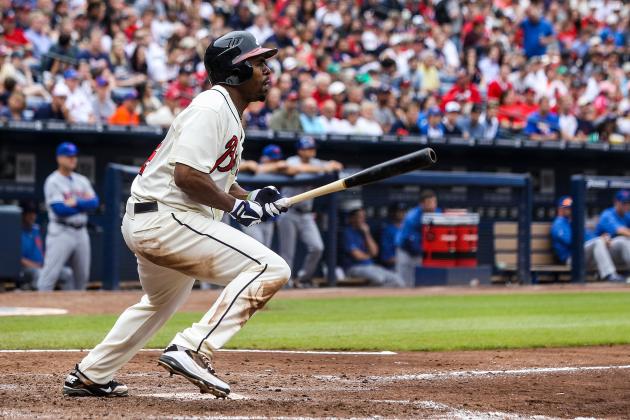 Daniel Shirey/Getty Images

Two of the top free-agent outfielders on the market have already signed, while Michael Bourn is still searching for a deal. The Josh Hamilton and B.J. Upton deals have helped to set the market for Bourn.
The biggest issue for Bourn is that there are not many teams out their that are looking to spend big money on a center fielder this winter. This explains why there has not been very strong interest in him.
Nick Cafardo of The Boston Globe has identified both the New York Yankees and the Texas Rangers as teams that are interested in Bourn. However, neither team has really made a strong move for him this winter.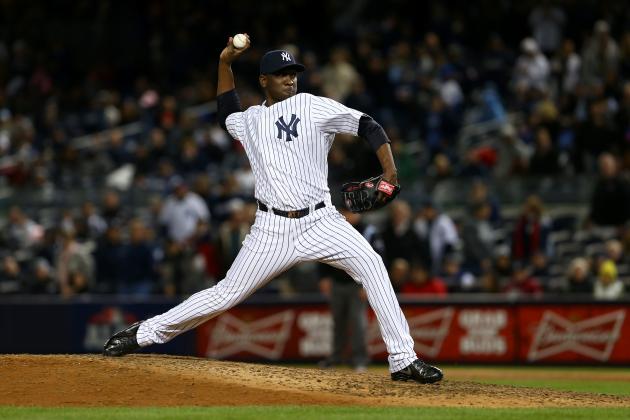 Elsa/Getty Images

Rafael Soriano opted out of his contract with the New York Yankees earlier this offseason, and it has looked like a terrible decision so far. There has not been a lot of interest in Soriano on the free-agent market.
Following a season in which he saved 42 games, Soriano was expecting to get big money as a free agent. That money has proved to be elusive and so have his suitors.
Soriano may need to settle for a one-year deal at a much lower value than he thinks he is worth.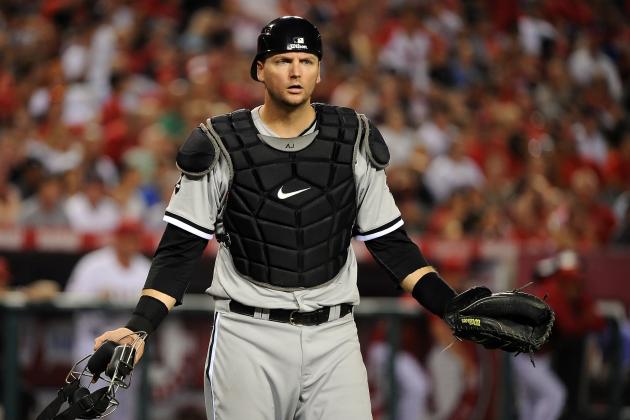 Lisa Blumenfeld/Getty Images

A.J. Pierzynski is coming off of a career season in which he hit .278 with 27 home runs and 77 RBI. After eight years with the Chicago White Sox, Pierzynski is now on the free-agent market.
As a power-hitting catcher, Pierzynski should be drawing a lot of attention from other teams, but that just hasn't been the case this offseason.
The White Sox have expressed an interest in retaining him, but they are also planning for if he signs elsewhere (h/t Dan Hayes of Comcast Sports). It has been speculated by Buster Olney of ESPN that Pierzynski could also be a fit with the Texas Rangers.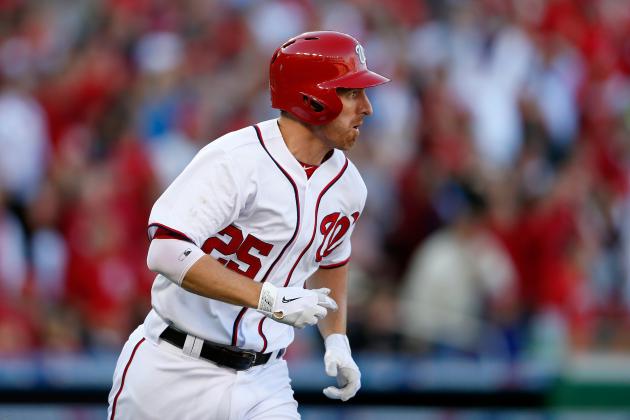 Rob Carr/Getty Images

It seems as if there are more rumors about teams that are not interested in Adam LaRoche rather than teams that are interested in him.
The Washington Nationals have made him an offer despite having little competition for his services (h/t Thomas Boswell of The Washington Post), and according to Dan Connolly of the Baltimore Sun, the Baltimore Orioles have some interest in LaRoche, but not at his current price.
The Texas Rangers have also been reported to be keeping an eye on LaRoche, according to Adam Kilgore of The Washington Post.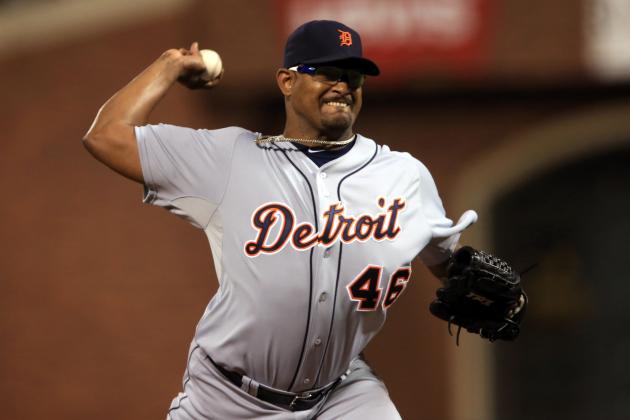 Doug Pensinger/Getty Images

Jose Valverde had his fair share of struggles in 2012, but over the past two seasons he has racked up an impressive 84 saves. Despite his success, there have not been a lot of teams that have expressed an interest in Valverde this winter.
While Valverde has stated that he would like to come back to Detroit, that doesn't seem like an option (h/t George Sipple of the Detroit Free Press). Sipple has spoken to Dave Dombrowski, the Tigers GM who has confirmed that the team will not bring Valverde back.
John Shea of the San Francisco Chronicle has noted that Scott Boras has spoken with the Giants about a reliever, but it is uncertain if the team is interested in Valverde, a Boras client.