We've all seen the statistics about how rare it is for a team to start 7-1 and miss the playoffs or 1-4 and end up in the middle of postseason play. If those scenarios always held true, there would be no reason to play the season.
The NFL is a wild, sometimes nonsensical league, and the parity of it all makes December football worth watching.
While some teams are now mathematically eliminated, there is a large crowd of contenders primed for a run at the playoffs, and ultimately, a date in New Orleans on Feb. 3. Some will back in, some will back out and the rest will hit the wall head on and smash right through.
It takes more than luck to do the latter (though the Indianapolis Colt may disagree). Months of preparation and favorable circumstances must converge at a single point of momentum.
Just ask the Washington Redskins or Seattle Seahawks.
There are several commonalities between playoff contenders making a final push. We'll take a look at some of those similarities below.
Quality Quarterback Play
It's not a whimsical blanket statement that a good quarterback is the most important part of building a good team. In the NFL, you either have a good quarterback or a poor offense.
Of the 12 teams in line for a playoff appearance were the season to end today, only Minnesota and Indianapolis would have a quarterback outside the top-15 in passer rating. Eight of the 12 current starters have thrown for more than 3,300 yards, and nine have completed 62.5 percent or more of their passes this season.
While bad teams sometimes employ great quarterbacks, the inverse is nearly never true. It all starts with a quality quarterback.
The Seahawks and Redskins are peaking at the perfect time in the season. Washington has ripped off five straight victories after beginning the season 3-6, and sits in a three-way tie atop the NFC East. Seattle leads the wild-card race with a 9-5 record after winning five of its last six, including blowout wins over the Arizona Cardinals and Buffalo Bills.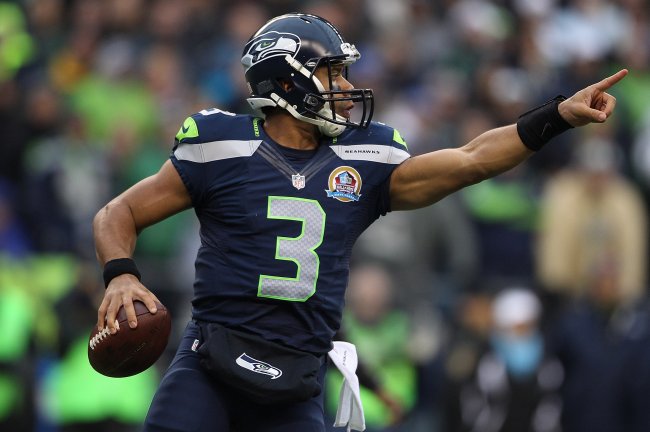 Kevin Casey/Getty Images
Both Russell Wilson and Robert Griffin III are making a case for Offensive Rookie of the Year consideration, and that's the paramount reason for the late surge their teams are experiencing. Wilson has accounted for 1,505 total yards and 14 total touchdowns in his last six starts. Griffin has tallied 1,396 total yards and 10 touchdowns in his last five.
While Wilson and Griffin are carrying their teams into the playoff hunt, several contemporaries are floundering while their teams spin out. Eli Manning and Jay Cutler—two such struggling quarterbacks—have done little to elevate their teams at a critical point in the season.
Both have thrown six interceptions in their last five starts, and the two have combined for just three wins in that span.
While great quarterback play is vital in a team's late-season push, it's not the only factor. Injuries play a big part in the formula as well.
Clearing the Injury Report
Of all the teams in the playoff race this season, none have been bitten as hard by the injury bug as the Baltimore Ravens.
The Ravens have been decimated by injuries on both sides of the ball, which explains why a team with so much promise to start the season can drop three straight at such a decisive point in the year.
Continuity is a supreme concern for NFL coaches. At this point in the schedule, coaches expect their players to have cohered as a unit, and nothing destroys continuity as much as injury issues.
Injuries at key skill positions like quarterback and wide receiver can be obviously catastrophic, but the same holds true for nearly every other position and unit.
Exhibit B: The Pittsburgh Steelers.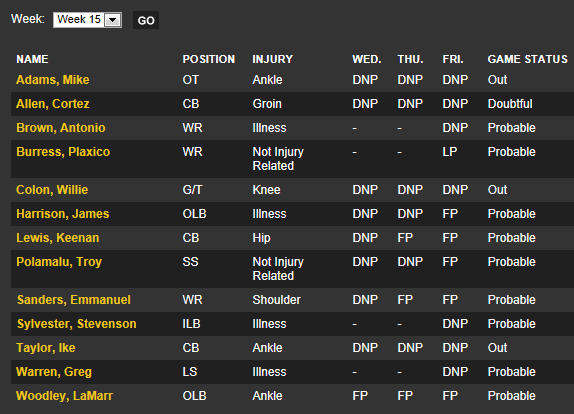 Mike Adams, Cortez Allen, Plaxico Burress, Willie Colon and Ike Taylor were all on the shelf for the Steelers' Week 15 overtime loss to the Dallas Cowboys. With two of Pittsburgh's three best cornerbacks out, Tony Romo passed for 341 yards and two touchdowns, leading his Cowboys back into the thick of the NFC East race.
Teams have little control over the names on their injury report. A lot of it has to do with luck. Consider the Denver Broncos one of the luckiest teams in the NFL.
The Broncos have been fortunate to field a mostly-healthy team late in the season. Before their Week 15 demolition of the Ravens, the Broncos listed just six players on their injury report—three of which were listed as "probable."
Seattle and Atlanta listed only seven players on their Week 15 injury report. Both won handily.
There will always be exceptions to the rule, but they are few and far between. Healthy teams are armed with the personnel to make a splash at the end of the season and gain momentum before the playoffs.
Ground and Pound
Sixteen games may not seem like a lot to the average fan, but NFL players know how grueling the season can be. The average for offensive snaps per game for each team this season is just over 62.
That's 62 opportunities per game to bang on opposing defenses.
After 14 games, those defenses wear down. It's no coincidence that some of the teams peaking right now are the very same teams that run the football—and run it well.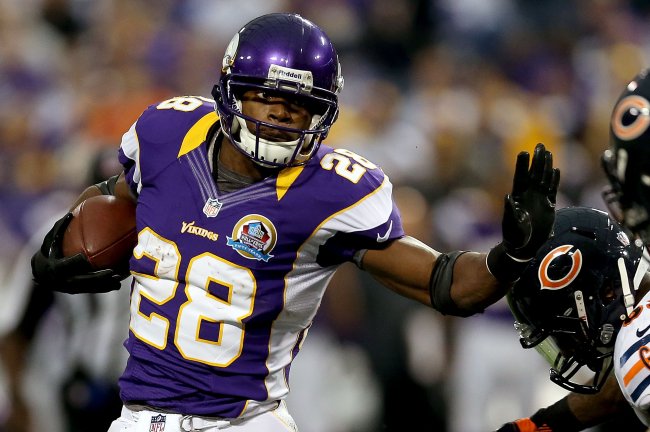 Matthew Stockman/Getty Images
Washington, San Francisco, Seattle, Minnesota and Houston are the top five teams in rushing in the NFL this season. All five teams are either already in the playoffs or in the hunt for a playoff spot. In fact, seven of the top 10 teams in rushing this year are currently in line for a postseason appearance.
The NFL may be a passing league, but the running game will always be a necessary and important tool for success. As defenses wear down from a long, physical season, it takes on an even larger importance for teams looking to make a run at meaningful January football.