Assessing Job Security for Every Member of the Dallas Cowboys' Coaching Staff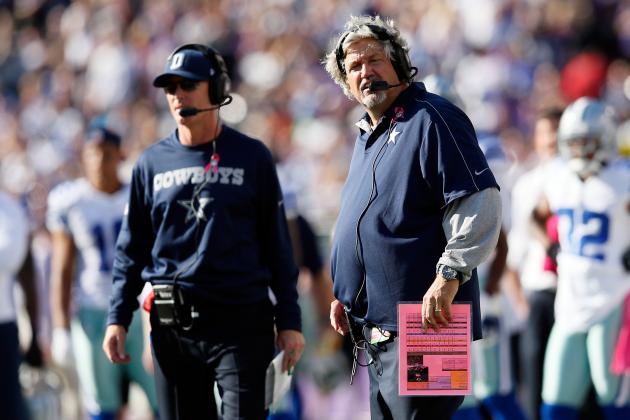 Rob Carr/Getty Images

The Dallas Cowboys find themselves right in the thick of the NFC East race as we enter Week 16, which has helped the likelihood of many of their coaches returning in 2013. However, much of what happens to the guys wearing the headsets on the sidelines will be determined by how Dallas finishes.
In the following slides, each coach's job security has been assessed based on the play of their respective units and their overall body of work while with the team. Here is the level of job security for the members of the Cowboys' coaching staff.
Begin Slideshow

»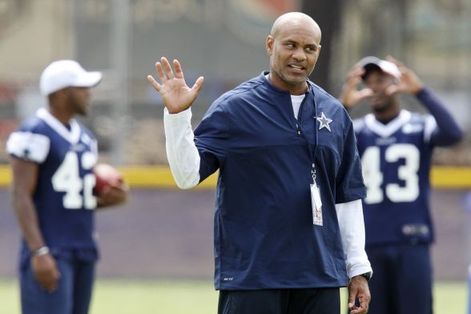 Photo credit: Edward A. Ornelas, San Antonio Express-News
Jerome Henderson just joined the Cowboys this season, coming over from the Cleveland Browns after three seasons with the team.
Dallas did its best to give Henderson plenty to work with in the secondary after signing Brandon Carr and drafting Morris Claiborne. So far, the combination of talent and Henderson's coaching has lead to positive results from this aspect of the defense.
Given his recent arrival in Big D and the fairly impressive play from the secondary this season, Henderson should be roaming the sidelines next season.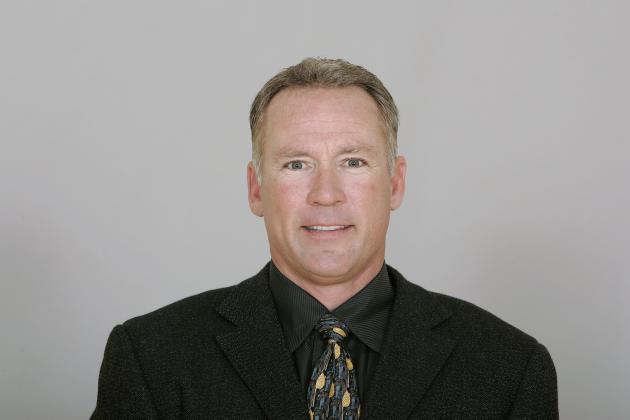 Handout/Getty Images

Wade Wilson has spent a lot of his professional career down in Dallas. He was a backup quarterback with the team from 1995-1997, and he has had two stints as quarterbacks coach with the Cowboys as well.
Tony Romo has already posted more than 4,000 passing yards this season and has a completion percentage of just under 67. Whether that is do to Wilson's coaching is unknown. Still, when the star of the position you coach is doing well, there's little reason for alarm.
Wilson has been on the Cowboys' staff since 2007 and has been the quarterbacks coach for all of Stephen McGee's career and most of Romo's as well. Regardless of how the Cowboys' season ends, there really isn't much reason to expect a new QB coach in Dallas next year.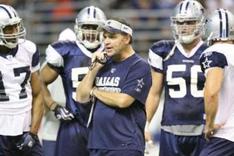 There's a reason that Chris Collinsworth called Joe DeCamillis one of the NFL's best secondary coaches back in Week 13.
The Cowboys were excited to grab DeCamillis from the Jaguars back in 2009 and have seen some relative success at this position since his arrival.
For one, Dwayne Harris has made a huge impact on several games this year in the return game, leaving Dez Bryant with one less duty to worry about.
Also, in the kicking game, Dan Bailey has missed just two kicks all season long while Brian Moorman has seen success punting as well. Overall, Dallas has had one of its best special teams seasons in a while this year, which ensures the job security for the unit's coach.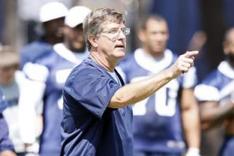 The Cowboys offense has looked more lively in recent weeks but that won't save Bill Callahan's job. It would take the offensive line playing unbelievably the rest of the season to even make a case for his stay.
Callahan came over to the Cowboys from the Jets last offseason but has seen little success with the offensive line. Also, considering that he technically holds the job of offensive coordinator, Callahan is likely to be shown the door for an under-performing unit for most of this season.
Head coach Jason Garrett likely makes most of the offensive decisions but Callahan has shown little progress with the line—and with the unit in general—from this year to last.
Part of that is due to injuries to guys like Phil Costa and Ryan Cook, but player injuries have never been a good excuse for coaches. It would be a shock to see Callahan back with the Cowboys in 2013.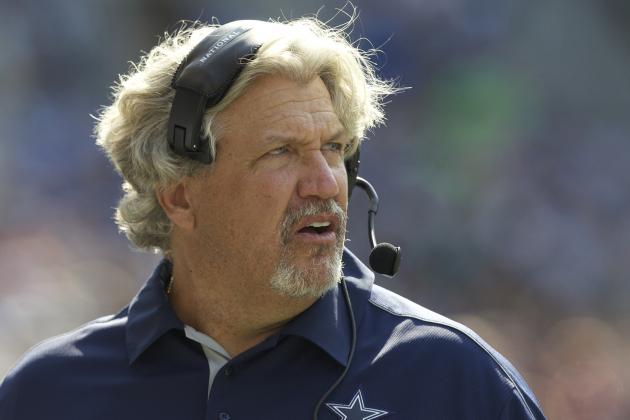 Stephen Brashear/Getty Images

The Cowboys had the No. 11 ranked defense in the NFL heading into Week 15, and Rob Ryan has got to feel safe knowing that.
Despite being decimated by injuries at inside linebacker and suffering several losses at other positions, Ryan has plugged in replacements and has done so successfully. This Cowboys defense doesn't have the same bite to it as it did Week 1 against the Giants, but it has had enough to stall to several teams as of late.
The AFC North sure as heck hasn't had success against Ryan's scrappy defense this year. The Browns, Bengals and Steelers all saw defeat well after significant injuries rattled the Dallas D.
Ryan has had just two seasons to coach up this unit and has made a vast improvement during each year. There's no way that the firey defensive coordinator isn't with Dallas next season and likely years afterward.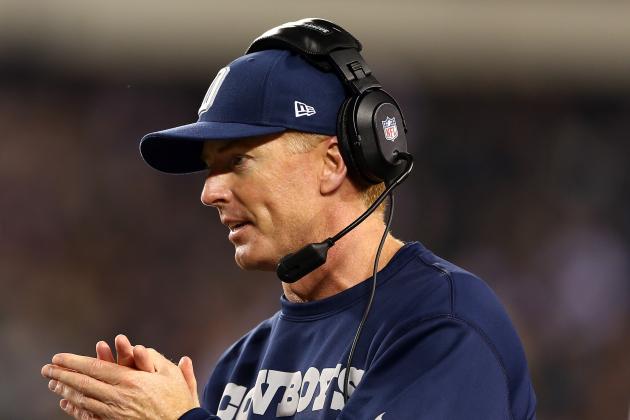 Elsa/Getty Images

It seemed almost certain a few weeks ago that Jason Garrett would be shown the door after this season. Now, his Cowboys have won five of their last six games, and those rumblings have gone silent.
If Garrett rallies this team into the playoffs—which would likely take the 'Boys' winning streak to five games—he's back for sure. It's been a long time since Dallas has rattled off five wins in a row, and regardless of postseason play, that feat will be enough for owner Jerry Jones.
Even if the Cowboys don't make the playoffs, Garrett will likely be back. The fact that so little interesting coaches are available outside the Bill Cowhers and Chip Kellys already helps Garrett's cause.
The other factor is that the Cowboys have put together some staple wins and have won three games in December so far. Neither of those things have happened consistently for awhile in Big D.
Garrett will always be on the hot seat but that's the nature of being the Cowboys' head coach. Pending Sean Payton going on the open market, there's little reason that Jones could come up with to fire Garrett.