Maryland Basketball: Christmas Wish List for the Terps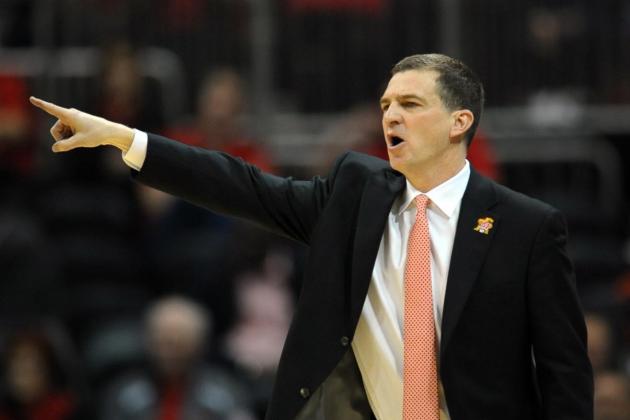 Paul Abell-USA TODAY Sports

It's that time of year again—the season of giving. Despite a 9-1 record with wins over Northwestern and George Mason, Mark Turgeon's bunch at Maryland would certainly accept a few gifts to help improve the squad.
Not only are there in-game solutions included in Maryland's Christmas wish list, but also realignment and recruiting wishes as well.
Here are five Christmas-inspired wishes that will surely help Maryland thrive this season and in the future.
Begin Slideshow

»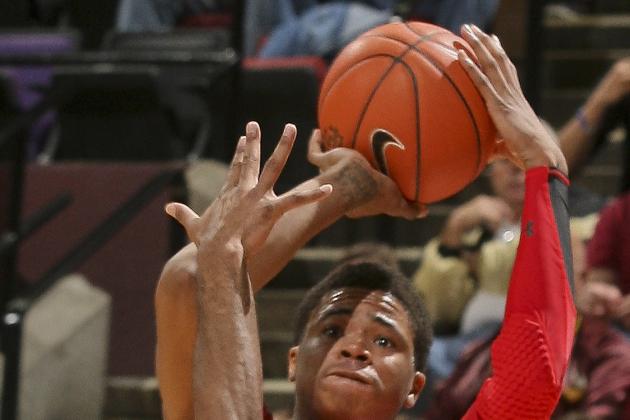 Phil Sears-USA TODAY Sports

Over the past couple years, Maryland's strength hasn't really been its outside shooting prowess. Despite bringing in talented shooters Seth Allen, Logan Aronhalt and Jake Layman, and returning sophomore Nick Faust, this year is no exception to the preceding statement.
Aronhalt has performed exceedingly well from three, knocking down 58 percent of his three-pointers. The other three long-range bombers mentioned above haven't fared so well.
Allen, a freshman from Virginia, has only hit 11 of his 34 three-point attempts. Faust has also taken 34 trifectas and has made two less than Allen has. Layman has the worst percentage of the trio, hitting just 5-of-23 three-pointers.
The three-ball has been a missing link for Maryland's offense this season, as the gift of outside shooting would be much appreciated by Mark Turgeon and Co.
Mitch Stringer-USA TODAY Sports

The obvious, blatant flaw of the Terps this season has been ball security. Maryland is committing 16 turnovers per game, up from 13 just a season ago, where it failed to make the postseason.
Xavier transfer Dez Wells is leading the charge, giving the ball away 2.5 times per night. Seth Allen isn't far behind at an unhealthy 2.2 giveaways per game. Six more of Maryland's rotation players are averaging at least one turnover per game.
It's not easy to outscore opponents when you constantly lose the ball. A decrease in turnovers would be a much-needed gift for Maryland to improve its postseason chances this season.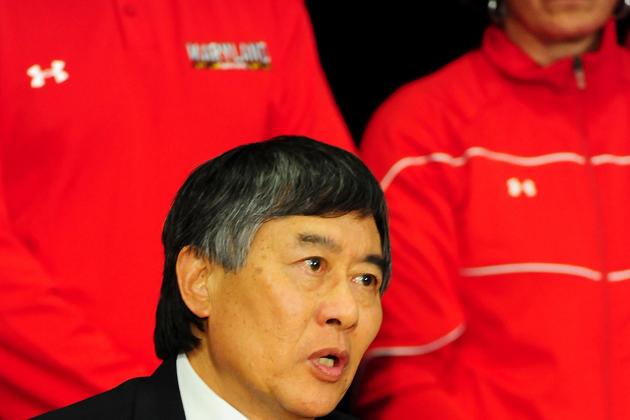 Evan Habeeb-USA TODAY Sports

As you probably know, Maryland has made the decision to accept the Big Ten conference's invitation to become an active member for the 2014-15 school year.
Late in November, Maryland president Wallace Loh opted to sue the ACC, its current conference, as it believed the voted-on $50 million exit fee was an unreasonable sum.
As of now, it is possible that if the Big East completely folds, then the ACC would take in Louisville and Notre Dame right away (in addition to Syracuse and Pittsburgh). In that scenario, the ACC would likely let Maryland leave right away to make room for the incoming teams, which would eliminate the proposed exit fee.
Maryland originally voted "no" to increasing the exit fee up to $50 million, and a nice Christmas gift would be a successful lawsuit that would make it seem like its vote was in the majority in the first place.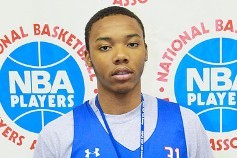 Source: nbebasketball.com
Earlier this month, it was revealed that Maryland's top 2013 high school signee, Roddy Peters, is going to undergo shoulder surgery on Dec. 21. The rehab period will likely stretch as long as six months.
Peters, a consensus 4-star point guard, would miss half a year of preparation for taking the jump from high school to college basketball. Maryland would certainly be happy if Peters' recovery was a little shorter.
If Peters has a very speedy recovery from surgery, it's possible Maryland may receive a more polished product for its 2013-14 season.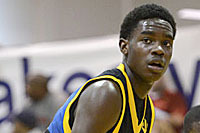 northcarolina.scout.com
While Maryland's highest ranked 2014 target may be 5-star wing Rashad Vaughn, the Terps are probably in a better position to land another 5-star, Dwayne Morgan, who hails locally in Baltimore.
Morgan's list is officially down to six, but Maryland and Indiana appear to be the favorites. Indiana's resurgent program is tempting, but Morgan may desire to stay closer to home.
With Roddy Peters and Damonte Dodd, Mark Turgeon's pretty much finished on the 2013 recruiting trail. Nabbing Morgan, after signing Romelo Trimble last week, would be a fantastic gift for Maryland.