10 Reasons David Wright Will Finish His MLB Career as a Hall of Famer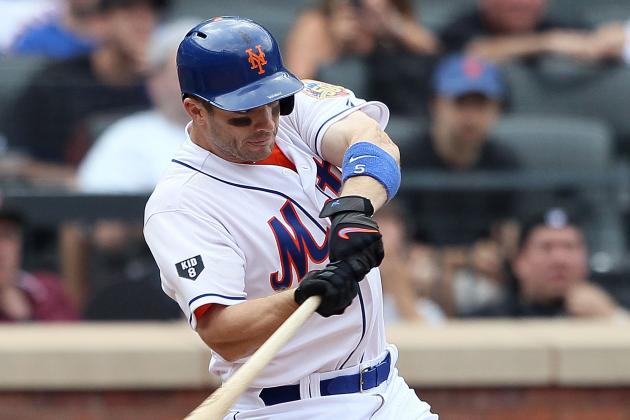 Alex Trautwig/Getty Images

New York Mets' star third baseman David Wright has recently signed an eight-year, $138 million extension to stay in New York through 2020. Wright has already had a very accomplished career for a nine-year veteran and should continue to perform at an elite level.
At the rate he has been playing, Wright has been arguably one of the more respectable third baseman of not just his era, but of all time as well. He is not one of the very greatest third baseman ever just yet, but with hopefully another eight, nine or 10 more successful seasons, Wright could possibly get into the National Baseball Hall of Fame down the road.
Here are 10 reasons why Wright will become a Hall of Famer after he retires.
Begin Slideshow

»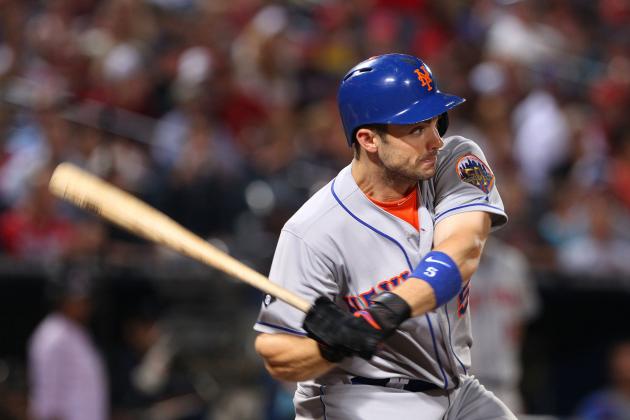 Mike Zarrilli/Getty Images

In less than nine full seasons with the Mets since his major league debut on July 21, 2004, Wright is already the most accomplished hitter in Mets history. This says a lot with players such as Mike Piazza, Darryl Strawberry, Howard Johnson, Dave Kingman and Rusty Staub having played large portions of their careers with the Mets.
Wright is now the Mets' all-time leader in runs, hits, doubles, RBI, walks and total bases. He is also third in Mets history in home runs behind Strawberry and Piazza. The home run record will likely be his by sometime in 2014.
The Mets' hits record for one is particularly fascinating. The player that Wright surpassed was longtime Met Ed Kranepool, who played all 18 seasons of his career with the Mets and had 1,418 hits. In nine seasons, Wright already has 1,426 hits, which shattered Kranepool's rate by a long shot.
With the way Wright has hit throughout his career, and the fact that he already holds almost all of the Mets' most notable offensive records, it's possible that some of his records may never be broken again.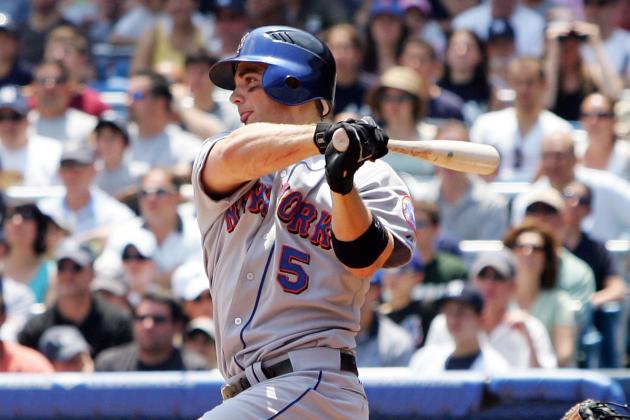 Jim McIsaac/Getty Images

Wright's new contract extension will last through 2020. By then, he will be close to 38 years old and a 17-year veteran. He could possibly play another few seasons at most, if he does not decide to retire just yet.
What is really good for Wright about this is that the National Baseball Hall of Fame tends to look favorably toward candidates that played for only one team during their entire career. 48 of the 236 Hall of Fame players played exclusively for one team in their careers.
Furthermore, quite a few Hall of Fame third basemen have played for only one team. George Brett, Brooks Robinson and Mike Schmidt played their entire careers with the Royals, Orioles and Phillies, respectively. Future Hall of Fame third baseman Chipper Jones spent his entire career with the Braves. It seems evident that Wright wants to follow the paths of these players by being on the Mets for the rest of his career.
This decision will certainly help Wright's Hall of Fame chances in the long run—and even if he does not end up winning a World Series with the Mets.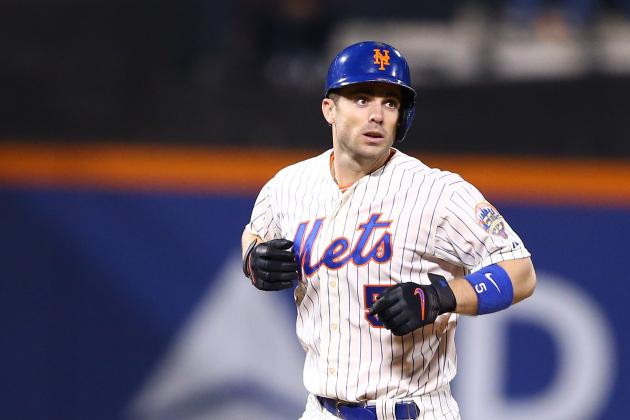 Al Bello/Getty Images

Wright's career numbers have not only been good for Mets players, but for all third baseman throughout baseball history.
Wright already has a lifetime .301 average, 204 home runs, 818 RBI, a .381 OBP and a .506 slugging percentage.
In order to see how well Wright compares to the greatest third basemen of all time, here are the numbers that some of the best third baseman ever put up in their first nine seasons.
Mike Schmidt had a .259 average, 283 home runs, 787 RBI, a .375 OBP and a .575 slugging percentage in his first nine seasons.
George Brett had a .318 average, 104 home runs, 622 RBI, a .367 OBP and a .496 slugging percentage in his first nine.
Chipper Jones had a .309 average, 280 home runs, 943 RBI, a .404 OBP and a .541 slugging percentage in his first nine.
Brooks Robinson had a .284 average, 110 home runs, 570 RBI, a .341 OBP and a .422 slugging percentage.
Eddie Mathews had a .281 average, 338 home runs, 901 RBI, a .385 OBP and a .549 slugging percentage.
Those are five of the greatest third basemen of all time. While looking at the different statistics from each of these players, it's clear that Wright's numbers are more or less on par with that of these Hall of Fame legends.
With this being said, if Wright keeps playing at his current pace and has another seven or eight similarly solid seasons in the future, he could definitely find himself being inducted into the National Baseball Hall of Fame one day.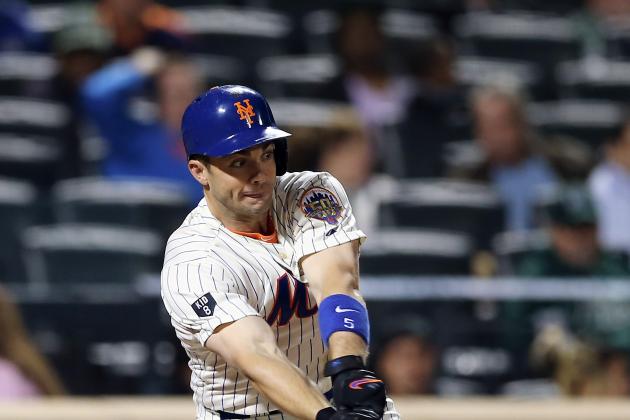 Elsa/Getty Images

With 1,426 career hits in not even nine full major league seasons, Wright is already on a great pace to reach 3,000 career hits by the time he retires.
Only 28 players in history so far have eclipsed 3,000 career hits. All but four of those players are in the Hall of Fame. The four that are not in the Hall of Fame include Pete Rose, who was banned for life from baseball for betting on the sport as a manager, Craig Biggio and Rafael Palmeiro, two others who are currently on the Hall of Fame ballot and have yet to be elected, and Derek Jeter, who is still an active player.
As a result, if Wright gets to 3,000 hits, he will almost certainly become a member of the National Baseball Hall of Fame later on. And even if he falls just short, his final total will likely be good enough for an induction anyway.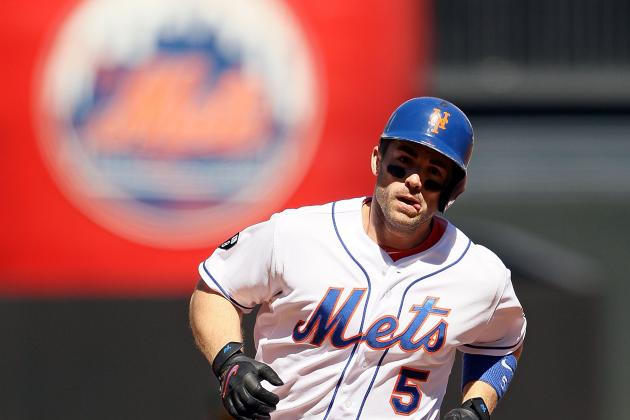 Alex Trautwig/Getty Images

Not only has Wright been one of baseball's best pure hitters throughout his career, but he has been quite a home run-hitting slugger as well.
Wright has 204 home runs so far, as well as 818 RBI. Assuming he stays healthy, 400 career home runs should be very reasonable for him to achieve in the next eight-10 years.
Among the 50 players to have hit over 400 career home runs, 24 of them are in the Hall of Fame, 14 are retired and up for a current or future Hall of Fame induction and eight more are currently active players. Thus, Jose Canseco, Dave Kingman, Juan Gonzalez and Darrell Evans are the only four players to hit over 400 home runs and not be elected into the Hall of Fame.
With such a historical track record, Wright's chances of making the Hall of Fame will increase even more if he gets to 400 career home runs—and that is something he is very capable of doing.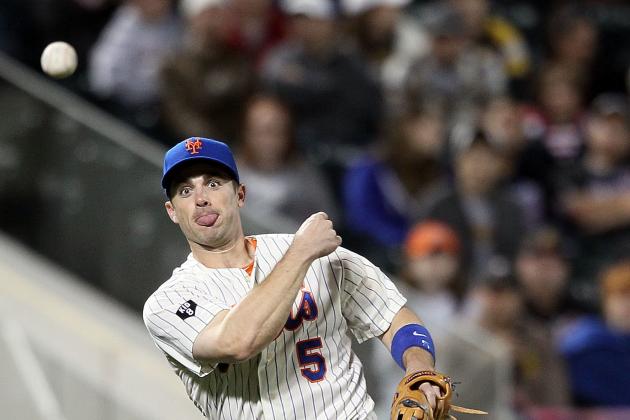 Alex Trautwig/Getty Images

Wright has also been a great third baseman defensively throughout his career. At times, he has had some issues with his throws, but he already has two Gold Glove awards on his resume.
Wright won the 2007 and 2008 NL Gold Glove awards at third base. His career fielding percentage is a respectable .953, and he has had 158 errors so far, with his career best of 10 errors occurring in the 2012 season.
Beyond the numbers, though, Wright has made great plays in the field consistently over the years. He has always played well against the bunt and certainly benefited in his first few seasons with veteran Carlos Delgado at first base for the Mets from 2006-09.
Wright could possibly win another Gold Glove award or two later on in his career, and those would only strengthen his career that much more.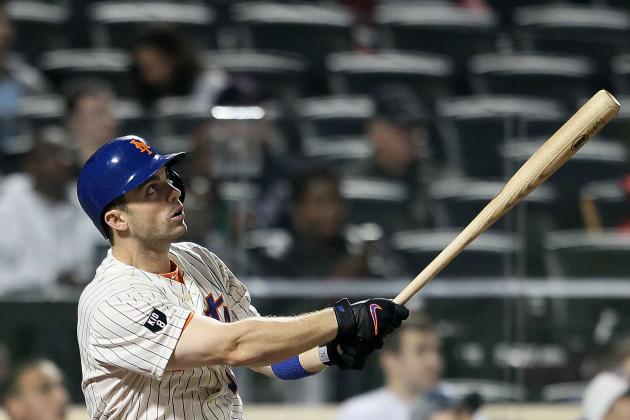 Alex Trautwig/Getty Images

Winning an MVP Award does not necessarily guarantee that a player will make the Hall of Fame for sure. However, consistent placement within the top 10 of yearly MVP balloting could certainly boost a player's chances of being in the Hall of Fame.
Wright has yet to win an NL MVP award in his career, but has done relatively well over the years. After placing nineteenth in the 2005 NL MVP award voting, he finished ninth in 2006, fourth in 2007, seventh in 2008, 24th in 2010 and sixth in 2012. Getting MVP votes in six years, and with four of them being within the top 10, is pretty good and could boost Wright's career even more.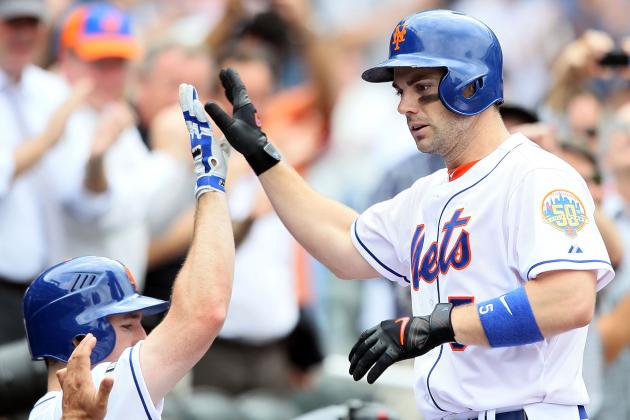 Alex Trautwig/Getty Images

The Mets have only had three official captains in franchise history. Keith Hernandez and, later, Gary Carter were co-captains in the late 1980s, while John Franco was the Mets' official captain from 2001-04.
For much of Wright's career, he was one of the Mets' co-leaders along with Jose Reyes and Carlos Beltran. In 2011 though, Beltran got traded away, and in the following offseason, Reyes signed a new six-year contract with the Marlins.
Wright is now the unquestionable clubhouse leader for the Mets and has been in this position more or less since 2009 after Carlos Delgado's season-ending injury that year.
Beltran and Delgado were both quiet veteran leaders, while Reyes was the most outspoken of the four by far. Wright has been more on the quiet side as well, but quite often, he has been vocal toward teammates when needed. In other words, he has been helpful and reassuring at times, but has also tried endlessly to help his teammates try harder and play better on the field.
Wright may soon become an official captain, but regardless, he is the Mets' clubhouse leader and has made the Mets' team chemistry better and better over the years. He is the leader who the Mets need, and they are fortunate to have him around for another eight seasons at least.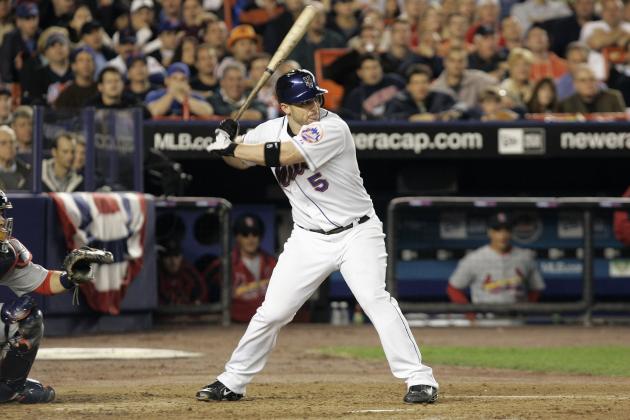 Jim McIsaac/Getty Images

Over the years, Wright's relationship with media personnel has been very good. He has always addressed the media in a polite and courteous way. In addition, there have been no documented instances of him not getting along with members of the media or having any bad situations. The fact that he has had to deal with the New York media throughout his career makes it stand out that much more.
Having a good relationship with media personnel is critical because some of those same beat writers will be the ones who will ultimately decide not just whether Wright will become a member of the Hall of Fame or not, but also what year of eligibility he will get inducted in.
Furthermore, as far as his off-field life goes, Wright has not made newspaper headlines for any negative reasons. He has always conducted himself as a great person away from the field and has spent a lot of time doing charity work for various causes.
The fact that Wright is widely considered a kind person, has dealt with the New York media very well and has not made any notable off-field headlines will very likely boost his Hall of Fame chances. Assuming this all continues, Wright and his fans will have nothing to worry about in this respect.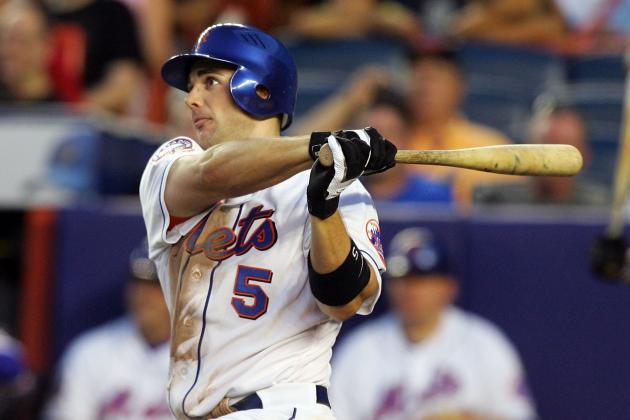 Jim McIsaac/Getty Images

The topic of performance enhancing drugs is becoming quite a large topic of discussion regarding whether or not certain players deserve to be in the Hall of Fame. Wright, though, is not a player whose name has been connected with performance enhancing drugs, which will help him quite a bit with being in the Hall of Fame.
Wright has not been mentioned in any reports on performance enhancing drugs and has not tested positive for any such supplements either. His numbers have not been noticeably skewed by possible use of performance enhancing drugs, and he has consistently played the game the right way.
With this issue becoming more and more critical to Hall of Fame balloting each year, those who are not associated with performance enhancing drugs will certainly have an easier path toward getting into the Hall of Fame. Being that no such evidence is against him, this will help Wright become a member of the Hall of Fame more than almost anything.