College Football's Overrated and Underrated Bowl Clashes of the Week of Dec. 17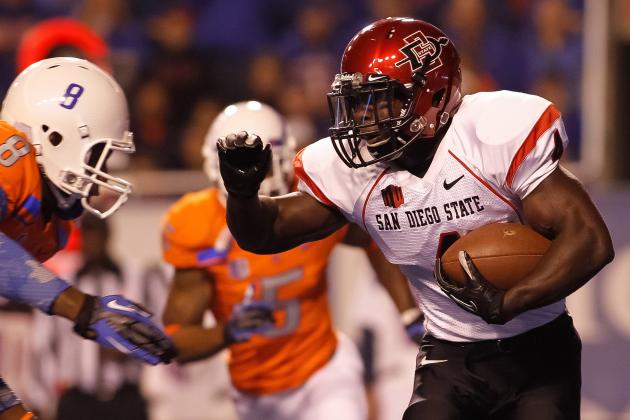 Otto Kitsinger III/Getty Images

After a thrilling New Mexico Bowl between Arizona and Nevada on Saturday, we enter the second week of college football's bowl season.
We have some intriguing bowl matchups this week, including a clash that involves a Top 25 team.
On the flip side, some bowl games this week are probably best avoided if you are looking for a high brand of football.
Here's a look at my most overrated and underrated bowl matchups in the week of Dec. 17.
Note: All stats via CFBStats.com
Begin Slideshow

»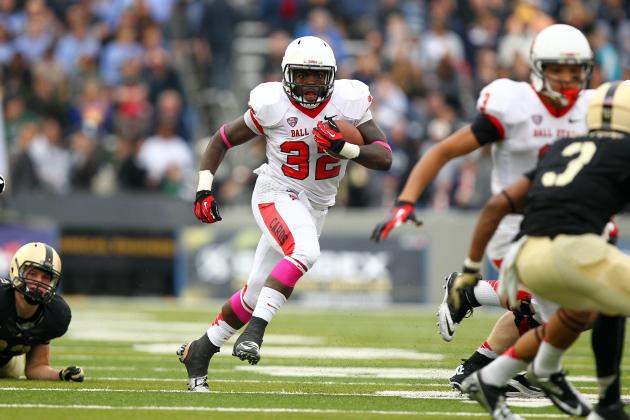 Danny Wild-USA TODAY Sports

Ball State (9-3) and UCF (9-4) may have good records this season, but they've played in the MAC and C-USA respectively, which are among the worst conferences in the country.
Ball State got rocked by Clemson and lost to Northern Illinois and Kent State.
UCF got rocked by Ohio State and lost to Missouri and Tulsa (twice).
Although UCF is favored in this contest, I actually like Ball State here. The Cardinals have won their last six games and held Ohio and Toledo to under their season averages in points scored.
The run defense for Ball State is certainly a concern. Then again, Ball State has a better running game than UCF, and UCF has struggled against the run, as well. Ball State also has a more balanced offense.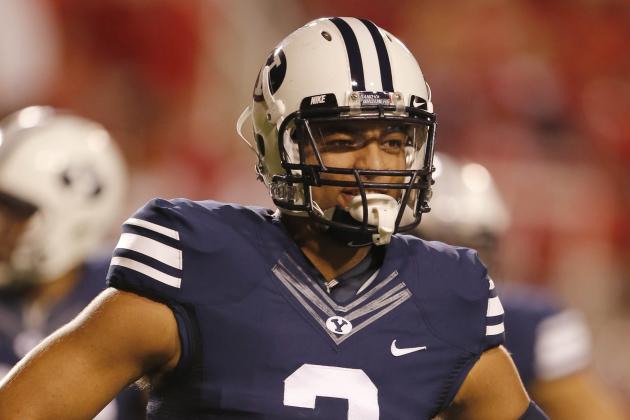 George Frey/Getty Images

San Diego State defeated Boise State by just two points on Nov. 3, and BYU lost to Boise State by one point on Sept. 20.
Why is this significant?
Because both Boise State and BYU have relied on their defenses this season and SDSU has proven it can win a low-scoring affair (the Aztecs have allowed 24.5 points per game this season).
But BYU is favored in this contest, albeit slightly, primarily because of its run defense. SDSU is 25th in the country in yards per carry this season, but BYU has held opponents to 2.71 yards per carry (second in the nation) and five rushing touchdowns.
San Diego State has trouble scoring when it is limited on the ground and that will be the case against the Cougars.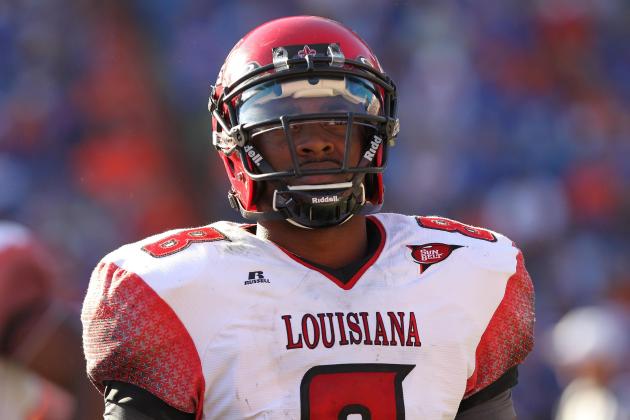 Kim Klement-USA TODAY Sports

East Carolina and Louisiana-Lafayette come into this matchup with 8-4 records, but they reside in the C-USA and the Sun Belt respectively.
That means, while this could be a close contest, you're not exactly getting the greatest brand of football.
Some losses against tougher opponents (including a 48-10 thrashing at the hands of South Carolina on Sept. 8) has me backing away from East Carolina.
The narrow 27-20 loss to Florida on Nov. 10 shows that Louisiana-Lafayette can hang with the better teams.
Sophomore dual-threat quarterback Terrance Broadway has played well the last two games. The Ragin' Cajuns also rank 23rd in the country in yards per carry and the Pirates have given up a lot of gold on the ground this season (4.11 yards per carry allowed, tied for 64th in the FBS).
In any case, neither team is particularly strong defensively, and you can expect a lot of wide-open spaces to run through and throw to in this matchup.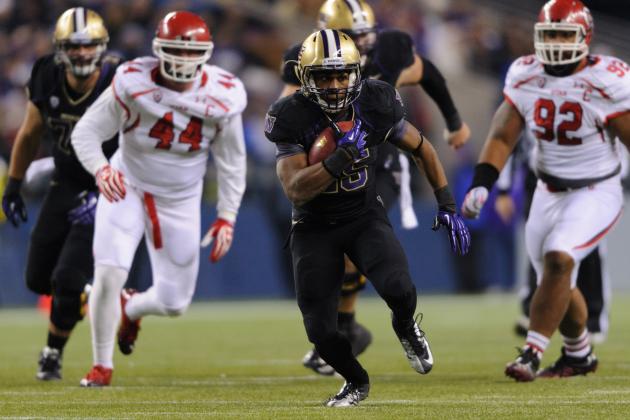 Steven Bisig-USA TODAY Sports

Washington (7-5, Pac-12) endured a brutal three-game losing streak against Oregon, USC and Arizona earlier in the season, but the Huskies had been bouncing back until a 31-28 overtime loss to Washington State on Nov. 23.
Still, Washington has generally played well in big games this season, including wins against Stanford and Oregon State. When the defense comes to play and the running game gets going, this team is dangerous.
Boise State, of course, has allowed 14.9 points per game this season, sixth in the nation. It's a big reason the Broncos have gone 10-2 overall and 7-1 in the MWC.
Boise State should win this contest, but the Broncos need to watch out for Huskies sophomore running back Bishop Sankey, who can be a game-changer.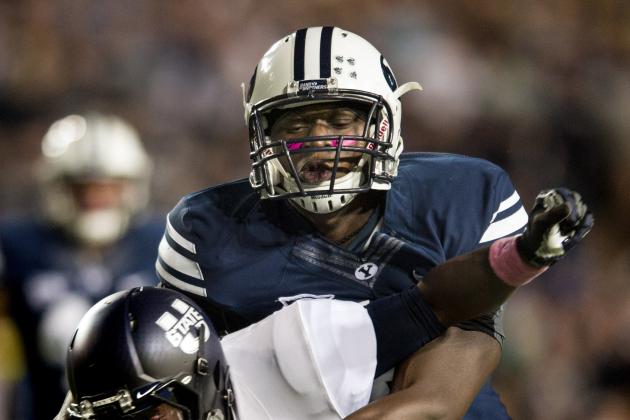 Douglas C. Pizac-USA TODAY Sports

It's been a fantastic season of college football so far, but the fun is just beginning.
Whether you are looking forward to the BCS bowls or trying to find something to watch in the meantime, there is still plenty of action coming our way.
I've always thought it important to take note of the lesser bowls, as tempting as it may be to look ahead to the big-time matchups. Sometimes bowl victories can lift programs, whether it be via momentum or recruiting opportunities.
It's also a good opportunity to feast your eyes on some potential NFL prospects who have gone largely unnoticed because their respective teams aren't ranked in the Top 25.
The great thing about college football is there are so many teams, so many players and, thus, so many storylines to talk about.
So, for those of you who normally ignore bowl season before the BCS bowls, take time to watch an intriguing matchup for once. You may be surprised at how entertained you are when all is said and done.
Tweet with me on Twitter.