NBA Trade Rumors: Playing Fact or Fiction with Biggest Names on the Block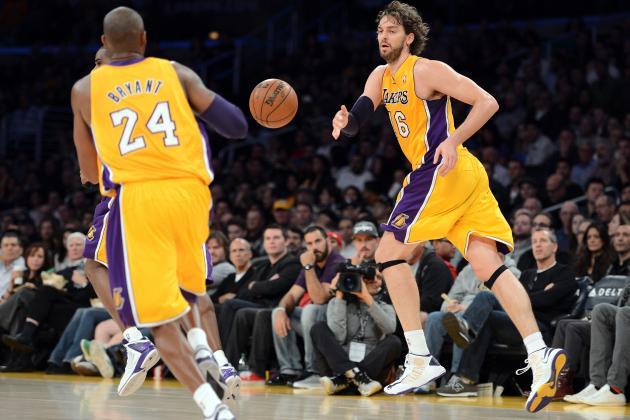 Harry How/Getty Images

We are headlong into December, which means players signed over the offseason are officially eligible to be traded, making nearly everyone in the NBA available. But that does not mean all the names on the trade block are going to be shipped somewhere.
ESPN came out with their early list of guys rumored to be on the move, but obviously they will not all get dealt by February.
Dec. 15 marked the date when all free agents signed over the offseason became trade eligible, but we will have to wait until Jan. 15 for the guys who were signed following an amnesty. Players signed under their Bird Rights (like Brandon Bass and J.J. Hickson) are not eligible until Jan. 15 either.
Otherwise, everybody is good to go.
The biggest name that is going to continue to be on the top of the trade block for some time is Pau Gasol.
So long as the Lakers are not looking perfect, there is going to be a word or two everyday that they should cut their losses with him this season and try out another player.
We will get into that a bit later, but there are quite a few other intriguing players on the block who will get moved over the course of the next few months, and others who are bound to stay just trade rumors.
So, to get everything in a nice, succinct order, let's go ahead and play fact for fiction with the guys on the block, and predict whether or not they will find new teams by the Feb. 21 trade deadline.
Begin Slideshow

»
Harry How/Getty Images

D.J. Augustin has been horrible for the Indiana Pacers this season. The guy who was supposed to come in and be the stop-gap for Indiana after trading away Darren Collison has scored all of 68 points and dished out only 49 assists in 21 games this season.
Augustin has not seen the floor since Dec. 9, losing playing time to Tyler Hansbrough's baby brother, Ben, over the course of the past week.
That is never a good sign.
Augustin has to show some improvement over the course of the next month in order for the Pacers to keep him as their backup point guard.
D.J. Augustin will be traded. Fact or fiction?
Fiction.
As it seems right now, he is going to end up staying in Indiana. The market for a struggling point guard is not exactly hopping, and Augustin is not so terrible that he is not going to improve.
Perhaps he is not the great backup they were hoping for, but unless they make a run at somebody like Jameer Nelson or Ramon Sessions, the Pacers will be sticking with Augustin.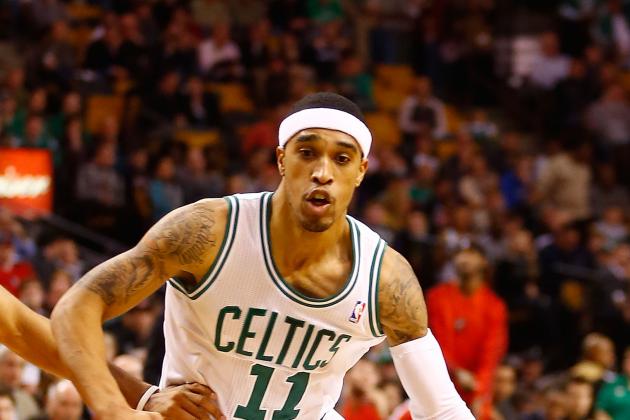 Jared Wickerham/Getty Images

Courtney Lee made his way over to the Boston Celtics riding on his reputation as one of the few three-point specialists in the NBA who is a legitimately good defender.
Well, Lee has been working his way into the team's defense, slowly looking better as the season goes along, but he's nowhere near the scoring threat they hoped he would be.
As it stands right now, Lee is in a bit of a precarious position in Boston. He is playing most of his time at the shooting guard spot, a position that Jason Terry, Leandro Barbosa and the soon-returning Avery Bradley can play.
Courtney Lee will be traded. Fact or fiction?
Fact.
With Barbosa being so much more efficient offensively, it seems Lee could get lost in the shuffle once Bradley comes back and end up on the trading block.
While shopping guys has not really started up as much as it will once the calendar turns over, Lee's going to be a guy that Boston can include in a trade to make salaries work.
If they can find a big man who adds some rebounding and scoring punch to their lineup, it is possible that Lee and Brandon Bass could be paired in a trade.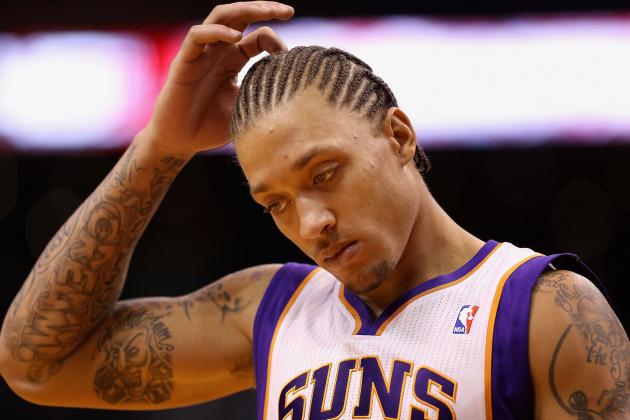 Christian Petersen/Getty Images

The Phoenix Suns are just the next team to get burned into thinking they can get something different out of Michael Beasley than teams got from him in the past.
In fact, this is the worst incarnation of Beasley we have ever seen.
Beas is shooting an atrocious 37 percent from the floor and just 30 percent from the three-point line, which doesn't really redeem him at all.
There is one positive though. He is averaging a career-high 2.4 assists per game. Give it up for the new and improved, unselfish Michael Beasley.
Phoenix wishes they could trade him, but who in their right mind is going to trade for a volume scorer who can't freaking score?
Beyond that, who wants to pay him $12 million over the course of the next two seasons?
We are basically going to have to accept Beasley struggling until he becomes an expiring contract after next season. At that point, the San Antonio Spurs are going to sign him and turn him into the Sixth Man of the Year. That is just how these things work.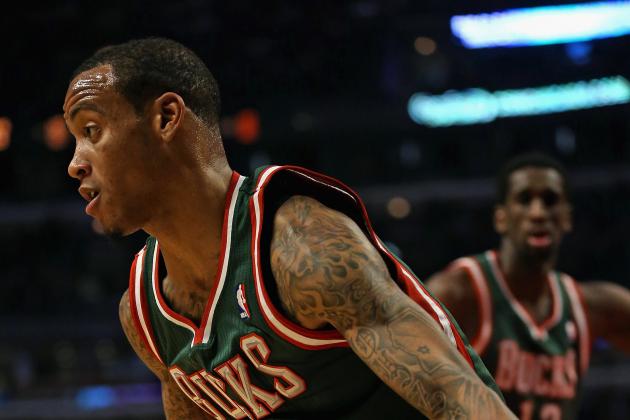 Jonathan Daniel/Getty Images

The Milwaukee Bucks are facing an offseason when they see two of their best players hit the free-agent market.
Monta Ellis is a full-blown free agent if he decides to decline his player option, while Brandon Jennings will be a restricted free agent.
There is a possibility that Ellis waives his player option and leaves Milwaukee, while some other team incredulously overpays for Jennings to the point that Milwaukee does not want to match their offer for the puzzling point guard.
The biggest problem with the Bucks is that they are not bad enough yet. They have held on long enough so that there is really no indication of what they are planning up to this point.
For the time being, I would say it makes the most sense for them to shop Ellis around town, looking for a big man who can score efficiently, but I'm not sure they get that with Ellis alone.
The Bucks are going to float above .500 just enough for them to decide that they will go ahead and grab that eighth seed in the playoffs and gamble on the summer.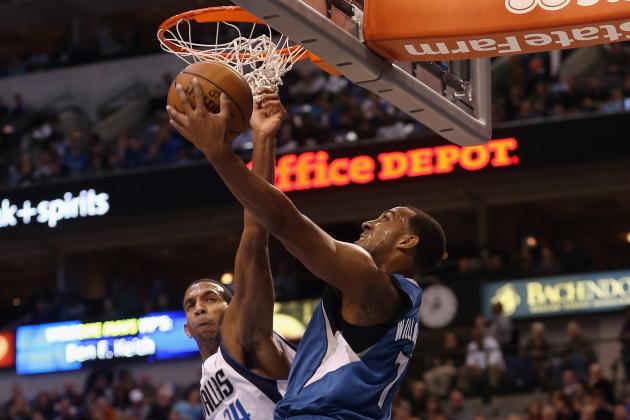 Ronald Martinez/Getty Images

The Minnesota Timberwolves have a handful of young players they could throw together to lure a pretty good player away from a struggling team, depending on what the market starts to look like.
Between Derrick Williams, J.J. Barea and Luke Ridnour, there is something in Minnesota for everyone.
It is unclear exactly what the Timberwolves would be looking for, but somebody who could rebound and score efficiently off the bench would be a huge addition.
The Timberwolves are dealing with a disgruntled superstar, and they have got pieces to move to make him happy, even though they own a huge portion of the blame in Kevin Love's unhappiness in the first place.
If they have already given up on Williams (which it seems they have after hearing his name getting passed around so much since the end of last season), then there is no reason not to go for a big move over the next few months.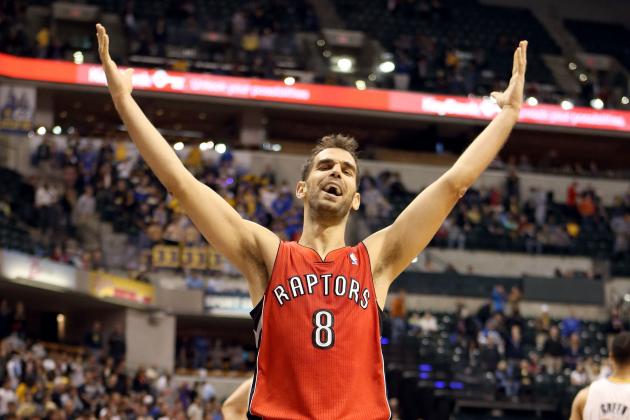 Andy Lyons/Getty Images

The Toronto Raptors are struggling mightily this season, and with no end to the struggles in sight, Jose Calderon is going to be the first guy at the front of every possible trade rumor.
Calderon is everything a team would be looking for in an offensive-minded backup point guard. The guy can handle the ball, he is a good enough shooter and he's got an incredible assist-to-turnover ratio for his career (over four assists for every turnover).
Sure, he does not play defense, but if you are trading for him to be a backup, then it is not going to be that much of a problem.
Toronto has no reason to hang onto him aside from collecting on his expiring contract. If they can get a player or a draft pick in return and not take on too much future salary, there is no reason to hang onto a guy who likely will not be re-signing next season.
If the Cleveland Cavaliers could get a first-round draft pick from the Los Angeles Lakers for a few months of Ramon Sessions last season, why can't the Raptors?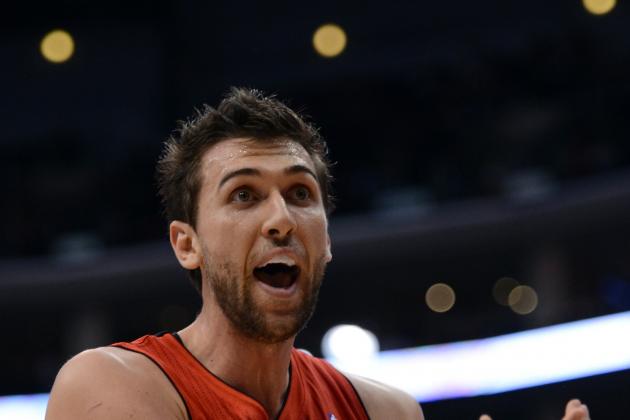 Harry How/Getty Images

Andrea Bargnani has run his course in Toronto. The fans hate him, the team seems frustrated with him and he is a constant call-back to a terrible era in Raptors basketball that keeps continuing.
Bargnani is not the leader the team hoped he could be back when they drafted him with the No. 1 overall pick back in 2006, plus he is not even the scorer they thought he could be anymore.
Bargs is shooting under 40 percent this season and is putting up an even worse 32 percent clip from the three-point line.
Never mind the fact that he does not rebound, he just has not played basketball well at all this season.
With "Il Mago" out for the next month with a torn elbow ligament, the odds are dipping by the day.
It's always risky for a team to trade for an injured player, and it's even riskier to trade for one who is making at least $10 million for the next three seasons.
Unless Bargs can get back on the floor and prove that he's not damaged goods before the trade deadline, Toronto's going to have to wait until the summer to deal him.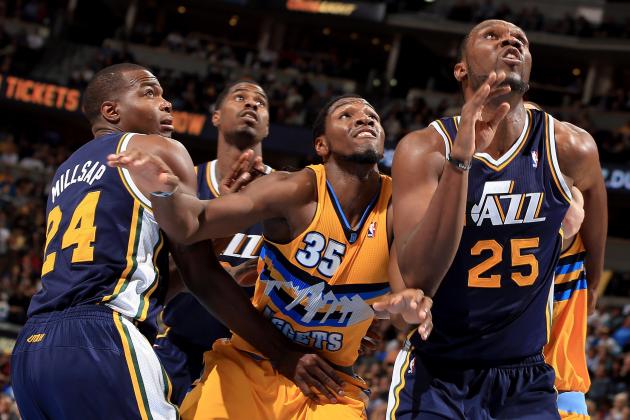 Doug Pensinger/Getty Images

The Utah Jazz have a frontcourt logjam that is going to benefit them more than hurt them in the long-run, as long as they handle the situation correctly. That is going to be the most difficult part.
Derrick Favors is itching to be a starter so he can come in and block a dozen shots a game, but he has got Al Jefferson and Paul Millsap in his way, both of whom seem to compliment Favors.
Both Millsap and Jefferson will be free agents in July, so it makes sense that it is time to put their future in the hands of Favors, while Enes Kanter is still too raw to make a starter.
It is a bit of a hard choice between the two. MIllsap was drafted by the team and brought up through their ranks, but Jefferson has such a refined offensive game that it's hard to just give him away for a few draft picks.
In the end, Jefferson is a better player alongside Favors. Millsap is a fine enough player, but he does not have the ingrained offensive capabilities that Jefferson does.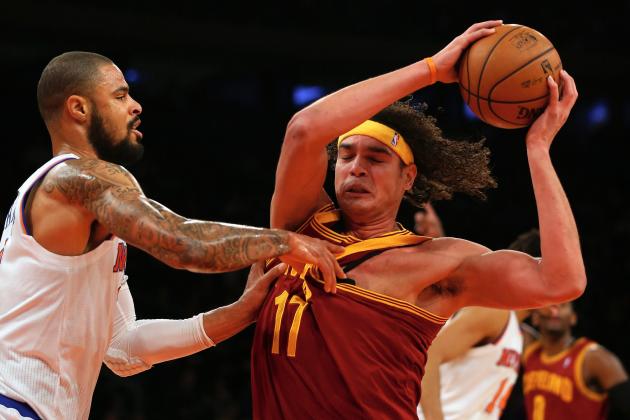 Elsa/Getty Images

The Anderson Varejao love-fest in Cleveland is in full-swing, as it very well should be.
The Cavaliers have a legitimate All-Star who could bring them back another piece for their future in a trade, or could end up continuing to play at a relatively high level for a few years and help the team down the road.
In the end, it is a tough decision for the Cavs, and one they are not in a hurry to rush into.
The Cavaliers have an extremely high asking price on Varejao at this point, and it is just been growing as he has continued to rebound like Ben Wallace.
In the end, Cleveland is going to realize that Varejao, who is under an extremely valuable contract through 2015, is of more value to them as a player than as a trade token.
What he embodies is what every franchise would want every player to be. He's constantly hustling and looking out for his teammates before himself.
Andy's run of terrific games has been jokingly referred to as his "Get me out of Cleveland" tour. The people in Cleveland, however, have a knack for adopting foreign-born players and becoming enamored with them, making them feel right at home.
I cannot tell you that Varejao is happy playing for a losing team, but he is not miserable and also not angling for a trade in Cleveland with the fans dousing him with love every chance they get.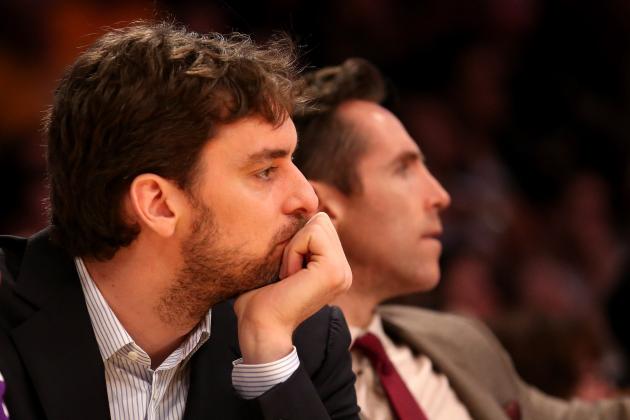 Stephen Dunn/Getty Images

This is the real question of the season now, isn't it?
We have heard Lakers fans clamoring for a Gasol trade since the season ended last year, but they never got it. When he came out of the gates struggling, the clamoring turned into a roar, but the Lakers shot down the idea.
Gasol will be an integral part of the Lakers, and a decision will not be made until he and Steve Nash play together, which is not likely to happen for another week or two.
Pau Gasol is staying in Los Angeles. It is as simple as that.
First, we are going to have to wait for both Gasol and Nash to get back to full health, which could mean a wait until late January.
Waiting that long is going to lead to a trade by mid-February at the earliest, or the day of the deadline at the latest.
For the Lakers to make another blockbuster trade mid-season, forcing their team to deal with re-adjusting to new players with just a few months left before the playoffs would be too much to ask for, especially after doing that for the entirety of the season so far.
There's just not a ton of value in the Lakers shipping away Gasol, unless they can rip off some poor schmuck of a team again.