5 Players Who Must Improve for Toronto Maple Leafs to Contend in 2013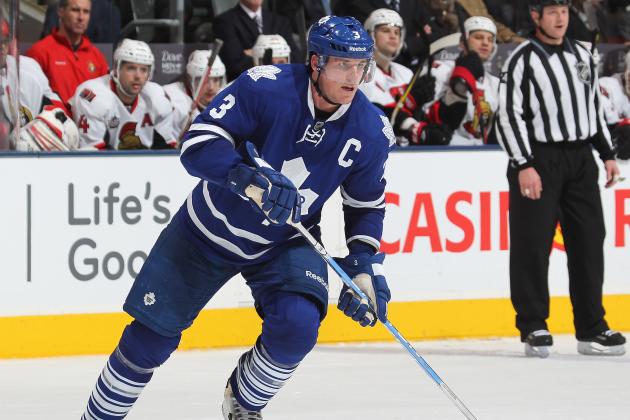 Claus Andersen/Getty Images

The Toronto Maple Leafs finished 13th in the Eastern Conference last season, and if or when there is a season, there will need to be a lot of improvements if they want to make the playoffs.
The Leafs were below-average in many categories last season. They had poor goaltending and did not have enough secondary scoring.
If we do have a season, the teams who start fast will make the playoffs. That's what the Leafs will need to do.
Which players need to improve for the Leafs to contend in 2013? Read on to find out.
Begin Slideshow

»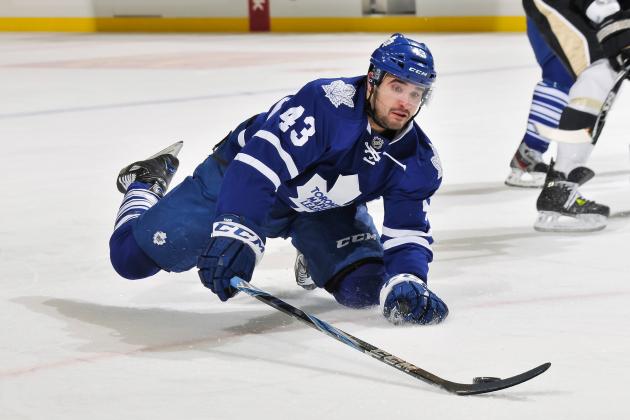 Jamie Sabau/Getty Images

Nazem Kadri was drafted seventh-overall in the 2009 NHL draft, and came with high expectations. So far, however, he has not lived up to them.
In 21 games last season, Kadri scored only five goals and had two assists. In 51 career games, he's only put up eight goals.
Will Kadri be able to live up to his big junior numbers? There are some encouraging signs. In 21 games in the AHL, Kadri has scored six goals along with 15 assists.
If he can transfer that to the NHL, then the Leafs will add a valuable third line center—one who is capable of playing on the power play. While Kadri may need time, getting him to perform now will greatly improves the Leafs chances of contending.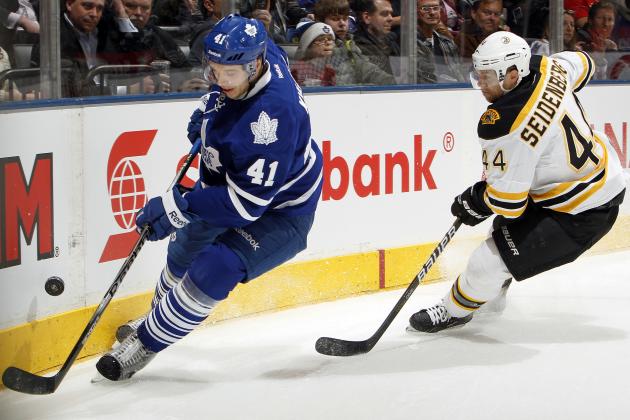 Abelimages/Getty Images

Nikolai Kulemin scored 30 goals and added 27 assists in 2009-10. Last season, however, he scored only seven goals and added 21 assists. What happened?
Hard to say, but the Leafs need him to get back to his 2009-10 levels. If he can, a line of Kulemin, Mikhail Grabovski and Phil Kessel is pretty lethal.
Establishing a potent first line is key for any contender. Kulemin holds the key to doing just that. Seven goals simply won't cut it.
We don't know if Kulemin's seven goals was simply a fluke—then again, we don't know if his 30 goals was a fluke. But if the Leafs want to reach the elite of the Eastern Conference, then Kulemin is going to have to pick up his game.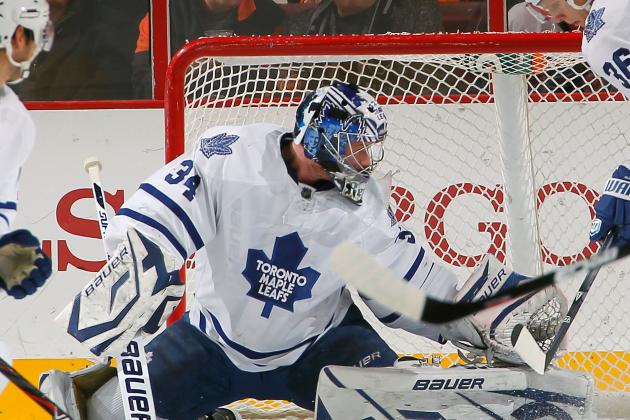 Paul Bereswill/Getty Images

Contention starts with good goaltending. For the Leafs, contention starts with James Reimer.
Reimer did not have a good year last season. He was 14-14-4 with a 3.10 goals against average and a .900 save percentage. That's not going to cut it.
While Reimer has shown flashes of greatness, it's not nearly enough. Will he be able to make up for a mediocre defense? Is he the long-term solution?
The Leafs will find out soon enough. If Reimer can improve, then there's no reason that the Leafs can't make a run at the playoffs. If he stays the same or gets worse, then the Leafs are looking at a very high draft pick.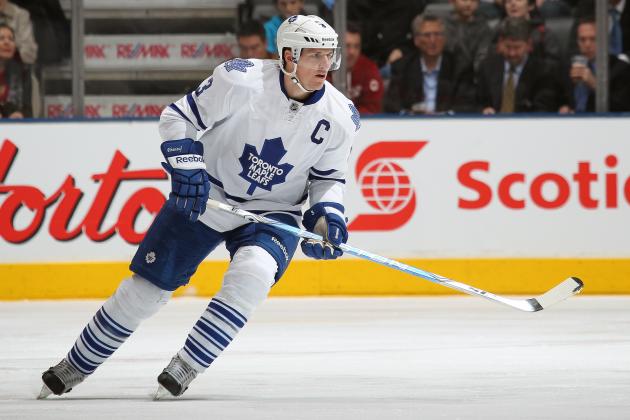 Claus Andersen/Getty Images

The captain needs to start playing better. For Dion Phaneuf, the best way he can help the Leafs contend is to start playing better on his own end.
Last season, he was -10. He has been +11 in his career. While the crushing hits are still there, the Leafs would benefit from a smarter Phaneuf—one who is more concerned with good angles, correct positioning and crisp outlet passes.
It would also help if Phaneuf could find his offensive touch from Calgary. Last season he was good, scoring 12 goals and adding 32 assists. But Phaneuf was a scoring machine with the Flames. In 2007-09, he put up 17 goals and added 43 assists. Those numbers would give the Leafs a huge boost.
The captain sets the tone. If Phaneuf comes out on fire and plays like he did in Calgary, then the rest of the team should follow. This was a mediocre defense last year. An improved Phaneuf would do wonders to help that.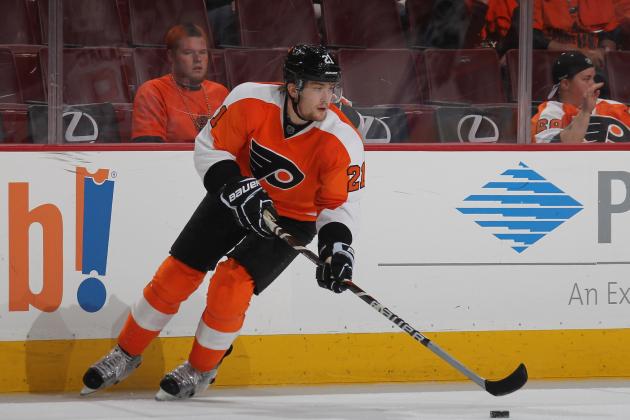 Bruce Bennett/Getty Images

One of the newest Leafs, van Riemsdyk was acquired in June for defenseman Luke Schenn. At 23, the Leafs got a young forward oozing with potential.
Last season was plagued with injuries, and he put up 11 goals and 13 assists in 43 games. Assuming he's healthy, we could see numbers similar to 2010-11, where he scored 21 goals and added 19 assists.
If that is the case, then van Riemsdyk would take serious pressure off of Phil Kessel. JVR is capable of playing wing or center. He can line up with Kessel and form a dangerous duo, or he could be used on a different line, to spread out the scoring.
Either way, adding van Riemsdyk will help the Leafs contend. He's young and fast, with a big body and can light the lamp.
The more scoring the better for the Leafs, and if JVR can find his groove, then Toronto could find itself in the playoffs.