MLB Players Who Should Retire This Offseason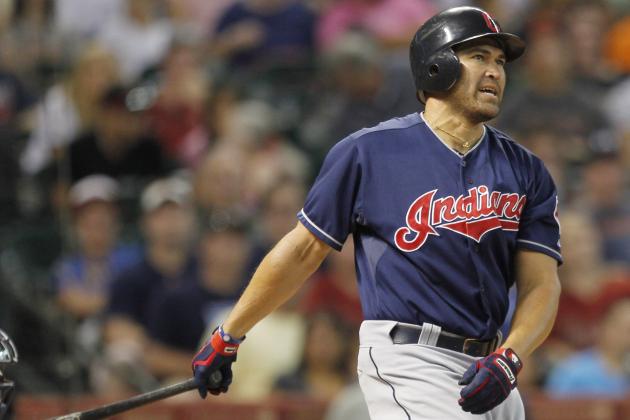 Bob Levey/Getty Images
Johnny Damon simply isn't the player he once was in the early 2000s.
No one likes to call it quits, but in the case of a handful of former MLB stars, the time has come to hang 'em up.
Guys like Johnny Damon, Jim Thome and Scott Rolen were household names in the '90s and earlier part of the new millennium, garnering numerous All-Star selections, Gold Gloves and Silver Sluggers.
However, it's 2012, and these once great players are shreds of their former selves.
Instead of hanging on by a thread, it's time to walk away from the game gracefully before it's too late.
Let's take a look at which MLB players should retire this offseason.
Begin Slideshow

»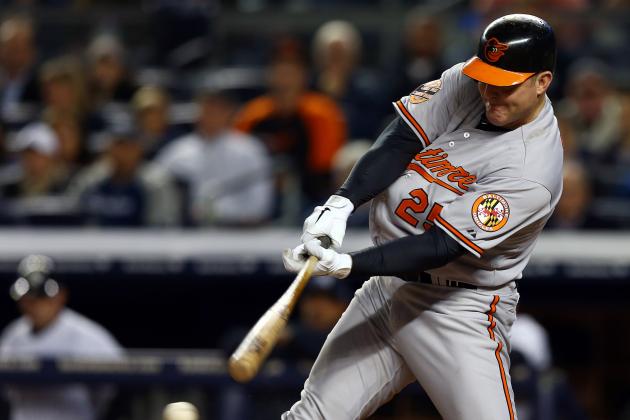 Elsa/Getty Images
Jim Thome is one of the greatest pure sluggers of all time.
Often overshadowed by PED freaks like Sammy Sosa, Rafael Palmeiro and Barry Bonds, 21-year veteran Jim Thome quietly ranks seventh (612) in career home runs.
Although he sits just 18 long bombs behind fellow good guy Ken Griffey Jr., the time has come for Thome to put down the lumber and move on from baseball.
In his heyday, Thome was not only one of the best sluggers in the game but also one of the toughest outs.
Though he hit over .300 just three times and was always among the league leaders in strikeouts, the power-hitting lefty got on base at an astounding clip of .402.
He can still hit for power, but if he hopes to make it to the Hall of Fame, it'd be best for him to call it a career instead of piling up mediocre numbers to add to an otherwise consistently great resume.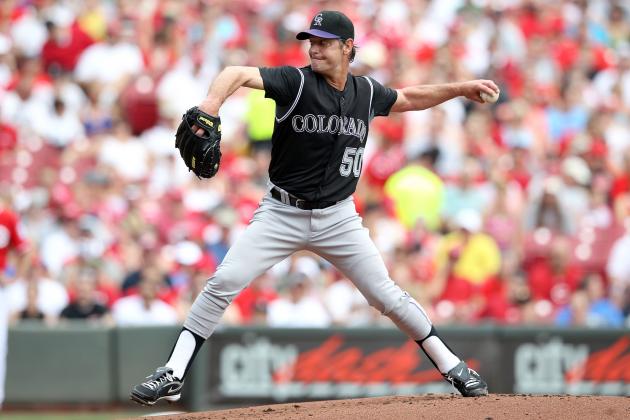 Andy Lyons/Getty Images
Jamie Moyer's ability to stick around has been impressive.
Five U.S. presidents have served since Jamie Moyer broke into the big leagues in 1986.
During his quarter-century career (he didn't play in the majors in 2011), the Pennsylvania native has mixed in years of brilliance in Seattle with some pretty mediocre campaigns.
Never blessed with overwhelming stuff, Moyer has stuck around because of his ability to generate movement from his five-pitch arsenal.
The last time Moyer posted a sub-4.84 ERA was in 2008 with the Philadelphia Phillies, and he's definitely a bigger name than anything at this point.
You have to appreciate his longevity and grit, but Moyer is no longer an asset for an MLB pitching staff.
Jonathan Daniel/Getty Images
Scott Rolen used to be one of the top third basemen in the game.
Always good for 25 home runs, 100 RBI and an average around .280, Scott Rolen was one of the top third basemen from 1997-2006.
Since then, he's had a tough time staying healthy, playing in more than 115 games just twice since '07.
After a solid rebound campaign in 2010 where he his .285 with 20 homers and 85 RBI, Rolen has dropped off a cliff during the past two seasons in Cincinnati.
Never an elite fielder, his defensive play took a noticeable slip last year when he committed 10 errors in just 80 games.
Unless he can latch on as a DH somewhere, it's time for the seven-time All-Star to retire.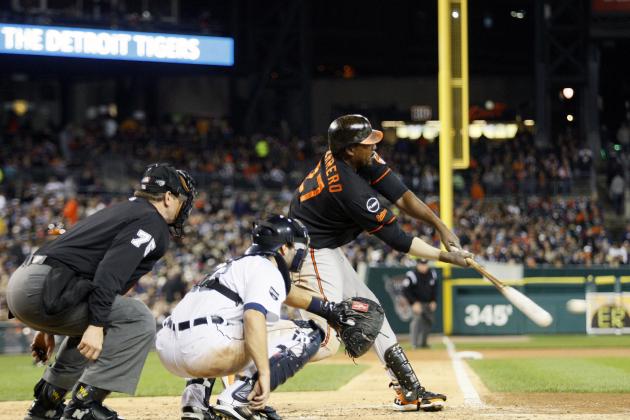 Jorge Lemus/Getty Images
Vladimir Guerrero was one of the best pure hitters of his generation.
He had one of the most unorthodox approaches at the plate and had a knack for hitting pitches that pitchers didn't even think he'd swing at.
He had a cannon for an arm and threw out runners trying to take an extra base with ease.
He could fly on the base paths and stretch a single into a double in the blink of an eye.
That used to be Vladimir Guerrero.
Unfortunately for the 2004 AL MVP, the days of him making highlight-reel plays and slugging homers are behind him, as evidenced by no team signing the nine-time All-Star last season.
After a brief and unsuccessful stint in a Dominican Republic league, it's clear that Vlad no longer has the skills that made him one of the most exciting players of his generation.
Still 410 hits and 51 homers shy of reaching 3,000 and 500, respectively, it's best for Guerrero to walk away from the game this offseason.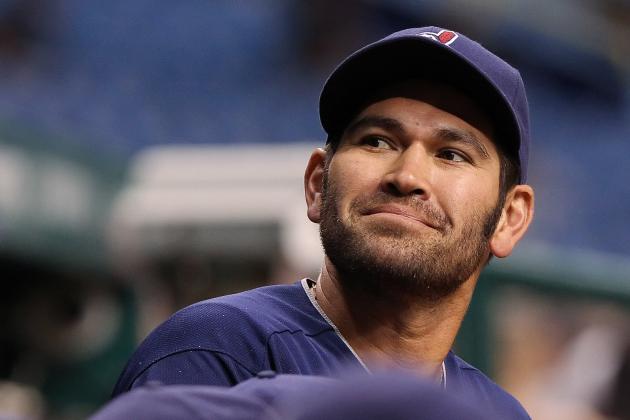 Kim Klement-USA TODAY Sports
Johnny Damon is a borderline Hall-of-Fame candidate.
Johnny Damon has been one of the good guys in baseball for nearly 20 years.
Whether it was in his early days in Kansas City, his prime in Boston or his continued excellence in New York, the man who was once called Jesus by his Red Sox teammates for his flowing locks and epic beard has seen his skills dwindle in recent years.
Once one of the best leadoff hitters in the game, Damon hasn't hit .300 since 2008, although he did hit .282 with 24 homers in the Yankees' 2009 championship season.
Since posting an .854 OPS in his final season with the Yankees, Damon's OPS has dropped to .756 in 2010 to .743 in 2011, culminating in a career-worst .610 last year in Cleveland.
With a weak arm and declining speed, the two-time All-Star is no longer an asset on the field, and his inability to get on base consistently severely hurts his value.
Like many of his fellow stars from the late '90s and early 2000s, Damon is a shell of his former self and should do what's best for both the game and his legacy and retire this offseason.