Watching the Buffalo Bills over the last 13 years, there is a sense of apathy that has set in when this franchise plays. It's expected they will blow a game late and they won't make the playoffs. The Bills haven't shown anything to make us think otherwise.
Yet, there will still be a game like Sunday against Seattle where apathy turns to anger. There isn't one aspect of the game in Toronto that was respectable to watch. It was embarrassing and humiliating for everyone involved.
Starting with the stadium. It's the annual bashing of how awful an idea these games in Toronto are. Bills fans have been outnumbered in at least four of the five games at the Rogers Centre. Listing these games as a home game puts Buffalo at a competitive disadvantage. They are 1-4 "at home" in Canada.
The Bills coaching staff didn't look they had a clue on what the NFL looks like in 2012. The glaring problem Sunday was the defense. Dave Wannstedt's squad didn't look like they had ever seen a read-option play before. Buffalo's defense couldn't stop a college-staple play with two coaches that were both college head coaches five years ago.
The team as a whole looked uninterested and unenthused to be in Toronto. After Chan Gailey's blunders against the Rams, it looked the team has given up on him. I think players see how many mistakes he's made this season and they've stopped believing in him as the head coach.
Pete Carroll doesn't get off the hook either in the coaching blunders. A fake punt up by 30 in a game you have dominated? If Carroll doesn't remember, he's not at USC anymore, where style points count toward a BCS trip. It was definitely a classless move on his part.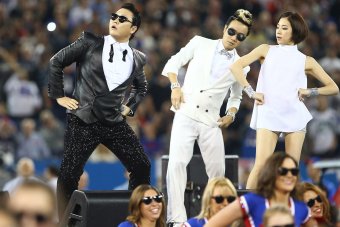 Tom Szczerbowski/Getty Images
I have to get a word in about the halftime show. Outside of the Thanksgiving games, it's the only regular season halftime show that was published weeks in advance. To recap, it was a Korean pop star playing at halftime of an American football game in Canada? That scene made a complete mockery of the Buffalo Bills as a business and organization.
I must finish with the quarterback comparison. Seattle's quarterback had three rushing touchdowns in the first half; Buffalo's quarterback had three turnovers in the third quarter. The sad part about watching the quarterback's performance was thinking how the Bills had passed on Russell Wilson three times because they thought Ryan Fitzpatrick was the answer at quarterback.
Fitzpatrick finished 21 for 38 with 217 yards, a touchdown, two interceptions and a fumble. Fitzpatrick's display of inaccuracy Sunday was as bad as he's been. He bounced short passes, yet overthrew receivers deep. All I hear about football is how much timing goes into offense but the Bills still don't have any.
The last two weeks of the season were supposed to be about different scenarios that would put the Bills in the playoffs. Instead, it's back to the different scenarios that will give Buffalo a higher draft pick.
The Bills were 5-9 a year ago but the offseason brought hope to Buffalo that the playoffs were a real possibility. The loss against Seattle should stamp the idea of change at the head coach and quarterback positions. Hopefully the 2013 offseason gives Bills fans optimism about ending the playoff drought.