Vegas-Style Odds for Top 2013 AL Cy Young Candidates with R.A. Dickey in Toronto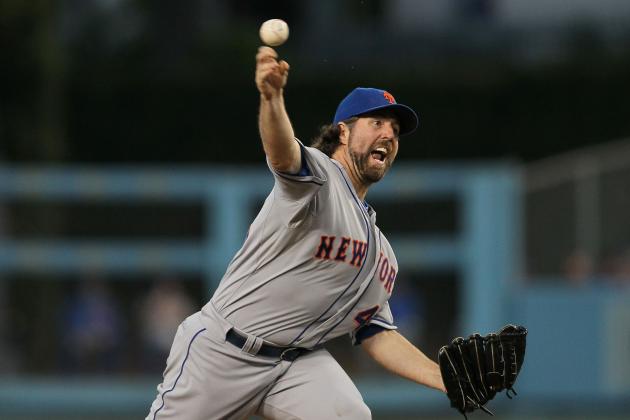 Victor Decolongon/Getty Images

Predicting the Vegas-style odds for the 2013 AL Cy Young Award is a little like predicting who will win the Best Actor Oscar award. A complete dark-horse could come out of the pack and surprise everyone.
Wait, that actually sounds a bit like R.A. Dickey last year in the National League.
Now that the reigning NL Cy Young Award winner is in Toronto, Vegas now has to work a bit more to re-configure its odds.
Not that Vegas needs a helping hand or anything, but here is a suggestion for odds for the 2013 AL Cy Young Award.
Begin Slideshow

»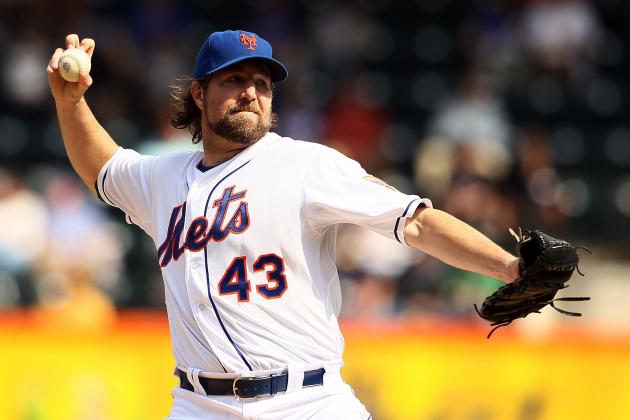 Alex Trautwig/Getty Images

Last season's surprise Cy Young Award winner amazed just about everyone with the season he put together.
R.A. Dickey danced his knuckleball across the plate to much success last year, doing what no other knuckler before him had ever accomplished.
However, Dickey switches leagues next year, facing an extra hitter in each American League lineup and loaded lineups across the board with several AL teams.
Can Dickey find success again pitching for the Blue Jays? Absolutely, but the odds of winning a Cy Young in different leagues back-to-back?
Have to call that a bit high.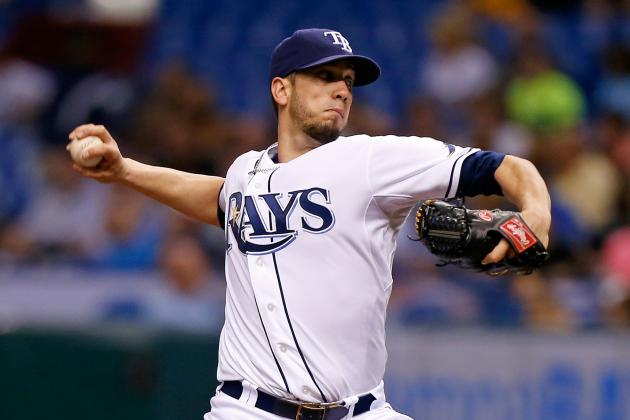 J. Meric/Getty Images

Now that James Shields is with the Kansas City Royals, he will once again attempt to lead a young team toward the postseason with each passing year.
Sounds a little like what he was doing with the Tampa Bay Rays as well.
However, Shields might the road a bit tougher with Kansas City. If his young offense isn't able to gel in 2013, it could be a long year.
However, if Eric Hosmer, Mike Moustakas, Lorenzo Cain and Salvador Pena are successful in taking their game to the next level, the odds for Shields could be significantly higher.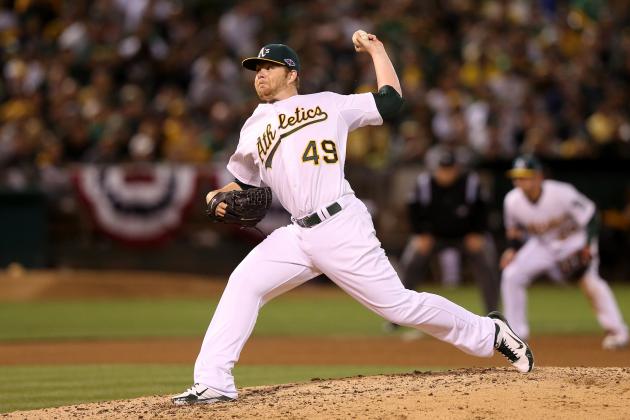 Ezra Shaw/Getty Images

Oakland Athletics starting pitcher Brett Anderson could well be the dark-horse in next year's American League Cy Young Award race.
Anderson returned in August after undergoing Tommy John surgery to post a 4-2 record and 2.57 ERA in six starts. An oblique injury in late September put a damper on Anderson's return, but he came back to shut out the Detroit Tigers in six brilliant innings in Game 3 of the ALDS.
A healthy Anderson is a huge plus for the A's starting rotation. And a healthy Anderson could throw a monkey wrench into the Cy Young race as well.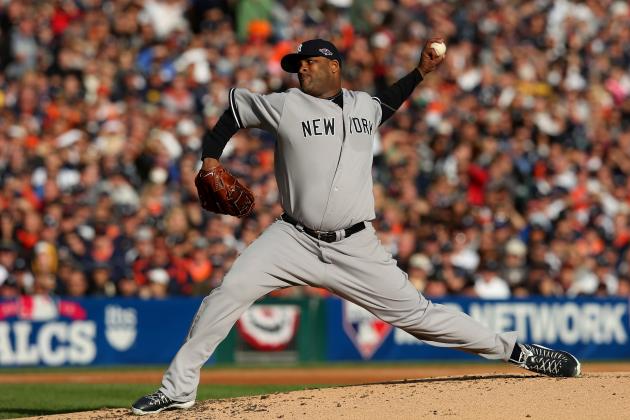 Jonathan Daniel/Getty Images

New York Yankees starting pitcher CC Sabathia pitched his lowest amount of innings last season since 2006. He still managed 200 innings despite lingering elbow pain, posting a 15-6 record and 3.38 ERA.
Sabathia underwent surgery in October to clean up that ailing elbow and expects to be fully ready by spring training.
Expect Sabathia to come back with a vengeance as well.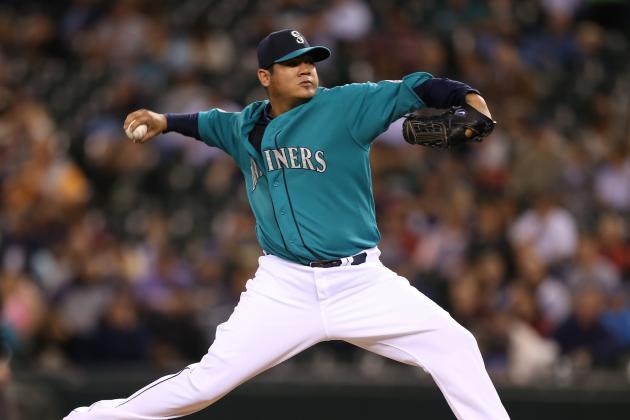 Otto Greule Jr/Getty Images

Seattle Mariners starting pitcher Felix Hernandez was in the discussion for Cy Young Award consideration last season. However, an awful final month effectively killed his chances of winning.
Heading into the month of September, Hernandez was 13-5 with a 2.43 ERA and the owner of a perfect game. A 6.62 ERA in his final six games with no wins put a negative finish on an otherwise spectacular season.
Hernandez will always be in the Cy Young Award conversation. In fact, he pretty much has been since 2009. Next season will be no different.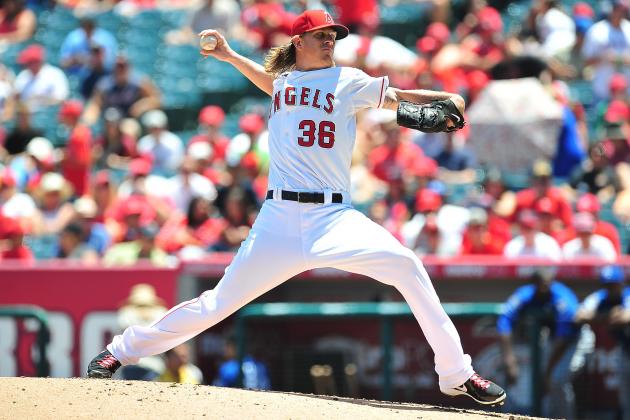 Gary A. Vasquez-USA TODAY Sports

For the past three seasons, Los Angeles Angels pitcher Jered Weaver has finished in the top five in Cy Young Award balloting. He finished third last season to eventual winner David Price and was the runner-up in 2011 to Justin Verlander.
Could 2013 finally be Weaver's year?
Weaver has to work a bit harder to earn his keep in the majors. He doesn't have the blazing fastball of a Verlander or Price. However, Weaver has an exceptional changeup and curveball and features impeccable command that keeps him in every ballgame.
Whether or not he can continue to use his control and terrific secondary pitches to vault over Price and Verlander is another story.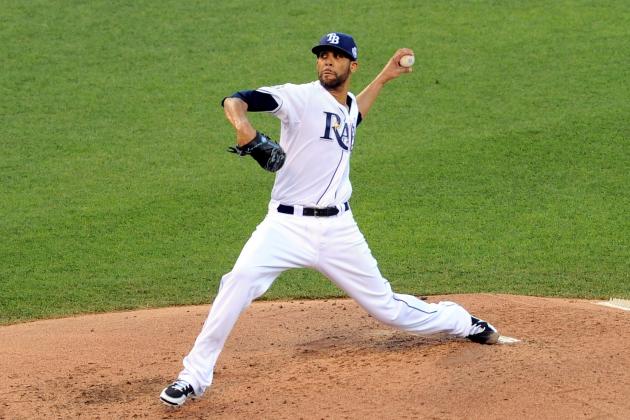 Denny Medley-USA TODAY Sports

Winning back-to-back Cy Young awards is no easy task.
For Tampa Bay Rays pitcher David Price, it may have gotten even tougher now that James Shields is in Kansas City.
Price is now the unquestioned leader of the Rays rotation, and rightfully so after a completely dominant 2012 campaign.
Can he step up and be the unquestioned leader? Can Price set the bar for the rest of the Rays staff?
There's no question the stuff and the makeup is there. Much could depend on the run support Price receives next season as well. Tampa Bay is working to add some offense, making the job a bit easier for its rotation.
Winning back-to-back Cy Young awards is certainly a tall order, but Price clearly has the ability.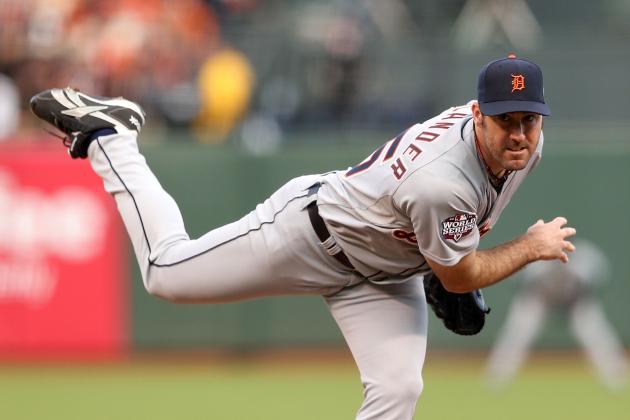 Ezra Shaw/Getty Images

After what he did in the 2011 season, it would have been nearly impossible to top what Justin Verlander did the following year.
Verlander didn't quite match what he did in 2011, but he did come pretty darn close.
Losing the Cy Young Award to David Price in one of the closest votes in award history, Verlander didn't just show that 2011 was a fluke. He showed that he's a force to be reckoned with each and every time he takes the ball and heads to the mound.
Not many pitchers in baseball strike fear in the hearts of opposing batters. Verlander is clearly one of those chosen few.
As long as Verlander has that reputation along with a high-90s fastball that gets faster deeper into games, he will continue to be in Cy Young Award conversation year after year.
Doug Mead is a featured columnist with Bleacher Report. His work has been featured on the Seattle Post-Intelligencer, SF Gate, CBS Sports, the Los Angeles Times and the Houston Chronicle.