7 Changes WWE Needs to Make in 2013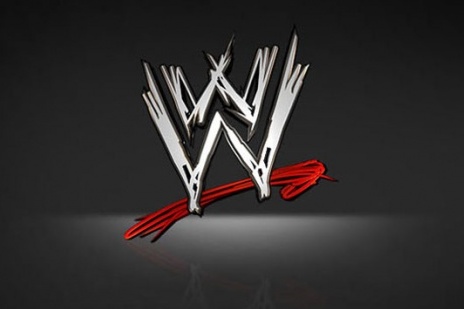 courtesy of wwe.com
It's been a strange year for World Wrestling Entertainment.
The company had its most successful WrestleMania ever, with the main event of John Cena vs. The Rock leading to record buyrates.
Then, for some reason, Vince McMahon and company decided to make their flagship TV show, Monday Night Raw, a three-hour program on a weekly basis. Ratings have plummeted to record lows, and the downward trend doesn't show any real signs of stopping.
The much-ballyhooed WWE Network didn't launch, and there are serious doubts throughout the wrestling world that it ever will.
WWE has become a dominant force in the social media. More people follow WWE on Facebook and Twitter than any other entertainment company. The WWE application has had a remarkable impact on both the Apple and Android markets, and Tout basically exists only because of WWE.
However, this domination of the cyber market doesn't seem to be helping the revenue stream or seem to be translating into viewership.
WWE is doing some things right. The WWE Championship, the most coveted belt in all of wrestling, has been left on CM Punk for over a year. Punk has proved to be up to the task, working as both a babyface and a heel, and he has also been delivering outstanding matches and promos all year.
The company has also begun work to elevate the secondary titles on television. The creative team put the tag team belts on two very popular workers, Daniel Bryan and Kane, and they have done a lot to boost the tag division. Likewise, the profiles of the Intercontinental and U.S. championships have been elevated, both by putting the belts on good wrestlers and by promoting high-level feuds for the titles.
WWE has even tried to create some new stars. Newcomers Ryback and The Shield have had a tremendous impact on programming, and others such as Antonio Cesaro, The Miz, Damien Sandow, Cody Rhodes and Dolph Ziggler are moving up the ladder.
Even with all the positive changes, the fact is that business is down.
Here are seven suggestions about how WWE should change things in 2013 to help turn the downward trend around.
Begin Slideshow

»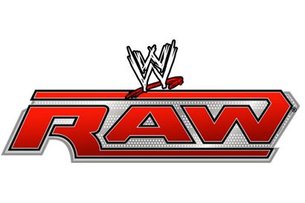 courtesy of wwe.com
The start of the downward trend for WWE in 2012 was when the company announced in July that it would make Monday Night Raw a three-hour show beginning with the 1,000th episode. Since that time, ratings have spiraled downward, and the quality of the show has been questionable, at best.
In 2013, Raw should go back to two hours. That's plenty of time to advance storylines, introduce new characters and keep viewer interest.
Another benefit of the two-hour program is that live audiences tend to wear out over the course of three hours. It changes the TV viewing experience to watch a show where the live crowd simply doesn't react to much that's happening in the ring.
Two-hour shows would also eliminate the need for inane comedy filler, constant recaps of previous matches (often from the same show), and segments like fans Touting. Fill the time with things that people actually care about, and they'll stay tuned to the TV.
Three hours is just too much time to fill on a weekly basis. Pay-per-view events would seem more special if they were actually longer than Raw, and more fans would be willing to make a two-hour commitment on Monday nights. Think about it, three hours is roughly the length of two feature films.
Raw needs to be re-established as a two-hour show.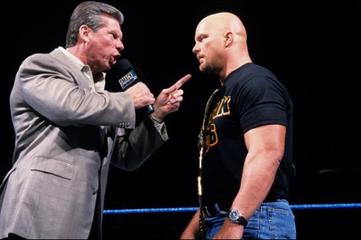 courtesy of wwe.com
One of the surest ways to get fans more involved in a show is to get them to care about the characters and storylines. This doesn't seem to be happening on the current WWE TV offerings.
One way to engage fans is to give them an authority figure to root for or against. When Vince McMahon was in charge of Raw (in a storyline way) during the Attitude Era, his feud with "Stone Cold" Steve Austin helped the company set viewership records on a weekly basis.
The story was simple: there was an evil man in charge of the show, and Austin was the guy everybody could root for.
Currently, Vickie Guerrero is cast as the Managing Supervisor of Raw. That's not even a real title, and no one can identify with it. Furthermore, she has been made to seem largely ineffective and powerless, especially when confronted by McMahon. Raw needs a real general manager.
The GM could be a babyface or a heel, it doesn't really matter. Either orientation sets up some ready-made feuds with the top stars on the card.
If the company wants a babyface GM, they could use Steve Austin, Mick Foley, Jim Ross, or even Ric Flair, who returned to WWE TV during the Slammy Awards on last Monday's Raw. A babyface GM would automatically have heat with current WWE Champion CM Punk and The Shield.
If a heel GM seems to be the way to go, WWE could use Paul Heyman, who has been associated with Brock Lesnar and CM Punk during 2012. Until October, William Regal was wasting away as a color commentator on the NXT show. He was a very good heel GM some years back.
But if all else fails, put a McMahon in the driver's seat. Either Vince or his daughter Stephanie would make excellent heel GMs. A heel could conflict with Sheamus, John Cena, and Randy Orton, just to name a few of the top babyfaces on the roster.
No matter which way they'd decide to go, it would benefit WWE to put a true authority figure in charge of its flagship show.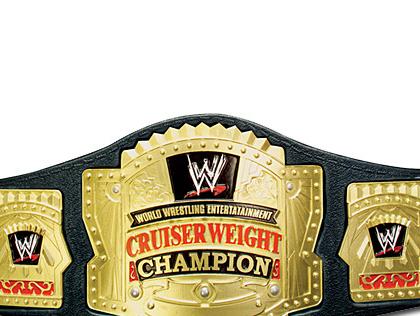 courtesy of wwe.com
Another way that WWE could reverse its downward trend in 2013 is to reinstate the Cruiserweight Championship.
Currently, WWE has six hours of primetime TV to fill every week. This is causing the company to book mindless comedy skits, meaningless matches and to recap storylines incessantly on every show.
Booking cruiserweight matches would help fill that time. If the company was serious about putting an excellent product in the ring every time it went on television, ratings would likely rise.
Think about a division containing Daniel Bryan, Rey Mysterio, Evan Bourne and other high flyers like Tyson Kidd and Justin Gabriel. The matches would be outstanding, and if big enough stars were used, the division would have immediate credibility.
There's no way in the world that you could convince me that more people are interested in watching Hornswoggle and Great Khali over a match between Bryan and Bourne.
Reinstating the cruiserweights would give WWE a chance to expose new stars, re-establish some old ones and put a better product on television for its viewers.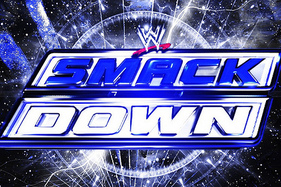 courtesy of wwe.com
In 2011, it was announced that Raw would now be a SuperShow, and feature wrestlers from both the Raw and SmackDown brands on a weekly basis. While the term "SuperShow" has been discontinued, top talent still appears on both shows.
This lack of separation between the brands hurts the overall product. Since SmackDown was never billed as a place to see stars from Raw, the Friday night show suddenly became a clear second choice for viewers and wrestlers alike.
More importantly, the lack of a brand split removed the need for an annual draft lottery—previously a ratings winner—and one of the more anticipated episodes of Raw each year. Since top talent regularly performed on both shows, there was no reason to draft the wrestlers to one program or another.
The lack of brand separation also made pay-per-view events seem less significant. When the brands were separate, it was a treat for viewers to see a SmackDown wrestler take on a talent from Raw. Now, they can see that same showdown on just about any Monday night.
There is little distinction between the two shows now, other than Raw being more prestigious than SmackDown. If the brand separation were re-instituted, both shows would benefit. There would be a different feel on Fridays than on Mondays, and there could be a built-in rivalry between wrestlers on either show.
Instead, WWE now has what feels like six hours of the same show all week long.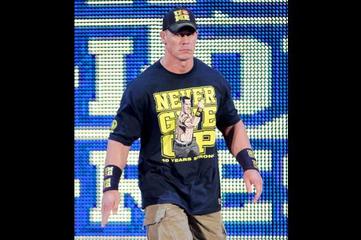 courtesy of wwe.com
John Cena has been part of the WWE for 10 years. For most of that time, he's been a babyface, and recently, he has been the No. 1 "good guy" in the company for roughly five to seven years.
While that's not unprecedented, it's also stopped being productive. Cena is a real-life babyface. He works more shows a year when healthy than anyone in the company. His work with the Make-A-Wish Foundation is legendary, and no one makes more public appearances.
However, fans are starting to boo Cena more than cheer him when he comes out on the ramp. His Boy Scout act is wearing thin with the fans, and lately, it even seems that Cena himself is bored with his current character.
A heel turn for Cena could do wonders for WWE's business. He would lend instant credibility to any heel that he faced, and he would feel fresher as a character. A heel Cena would be great for the bottom line.
The current thinking is that WWE won't turn Cena because they fear for their public image and because he sells more merchandise than any wrestler on the roster.
Even as a heel, Cena could make public appearances and continue his charity work. There's a difference between real life and a television character. Many heels have appeared at schools as part of WWE's anti-bullying "Be A Star" campaign. There's no reason that Cena couldn't continue to work for the company in positive ways off camera.
As far as merchandise goes, back in the Monday Night Wars era, the NWO was the hottest heel faction in the history of professional wrestling. They also sold more t-shirts and miscellaneous merchandise than any faction in the business. A heel Cena would still be able to push product, and it might even boost sales.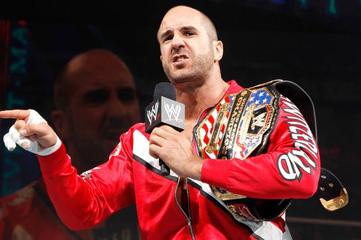 courtesy of wwe.com
One of the problems with the current WWE product is a lack of meaningful matches on every show.
Only so many wrestlers can compete for the WWE Championship and the World Heavyweight title. This leaves a lot of air time and a lot of wrestlers with not much to do.
If WWE elevated the importance of its secondary titles, more of the matches would matter, and more stars would have meaningful feuds.
Lately, the company has done quite a bit to elevate the WWE Tag Team titles, the Intercontinental Championship and the United States belt. It's a step in the right direction.
The tag team straps have been given to Team Hell No, comprised of Daniel Bryan and Kane. Putting two popular wrestlers together and teaming them up for a significant period of time has elevated the importance of the belts.
A number of formidable tag teams have been formed to chase the champions. Among these are Team Rhodes Scholars (Damien Sandow and Cody Rhodes), The Prime Time Players (Darren Young and Titus O'Neil) and the team of Rey Mysterio and Sin Cara. Putting high-profile wrestlers in the tag division has made the titles seem desirable and important.
WWE has done the same thing with the IC and U.S. belts. They've put the Intercontinental title on Cody Rhodes, The Miz and most recently Kofi Kingston. Kingston is currently in a feud with Wade Barrett for the IC title, and the two have had some good matches. Making the belt seem like something worth working for and defending has elevated its cachet.
The same holds true for the U.S. title. WWE put the belt on Antonio Cesaro, and gave him an anti-American heel character. This has led to a good feud with R-Truth in recent weeks, and given Cesaro's strong in-ring skills, it could lead to some other good rivalries going forward, since Truth is currently out with an injury. Cesaro claims that no American can beat him for the title. That makes for several ready-made challengers, and gives the crowd something to root for.
Here's hoping that WWE continues its push to elevate the secondary titles. Having more wrestlers involved on each show and giving them something worthwhile to fight over only makes sense.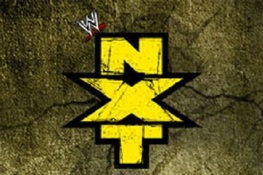 courtesy of wwe.com
Another way that WWE could improve its fortunes in 2013 is to promote some programming that feels different and invites a new core of fans to watch.
One way to do this is to move it's secondary shows, Main Event (currently on ION TV on Wednesday night) and NXT (currently available on Hulu Plus), to more prominent networks.
Main Event, with it's one-hour, one big match format, is already the best show on WWE TV. Moving it to USA or SyFy would expose a whole new audience to the show, and would give WWE a much higher profile for these showcase matches and for storyline recaps.
NXT is currently a wasteland, as only a small percentage of WWE fans actually subscribe to Hulu Plus. Since part of WWE's current strategy is to promote wrestlers from this developmental territory to the main roster, it only makes sense to expose these new stars to a wider fan base. That way, when they debut, people will already know who they are and what they're about.
It's also worth noting that NXT features Jim Ross as its announcer. Until October, William Regal was the color commentator. The two have a very strong chemistry in the booth, and they would help to elevate the new stars and the developmental territory as a whole.
Maybe WWE could elevate Main Event to the flagship network, USA, and broadcast on Saturday night, while giving ME's former time slot and network to NXT. This would expose fans to both outstanding programming and new talent.
While it seems counter-productive to add more hours to the weekly TV schedule, WWE is already producing these shows. It wouldn't cost any more money to put them on better networks and to try and draw a new breed of fans to the shows.
Changes are in order for WWE in 2013. Do you agree that any of these suggestions would be beneficial to the company? Do you have ideas of your own? Speak your mind in the comments section.