New Year, Newcastle: 10 Signings, Resolutions That Will Revitalize the Magpies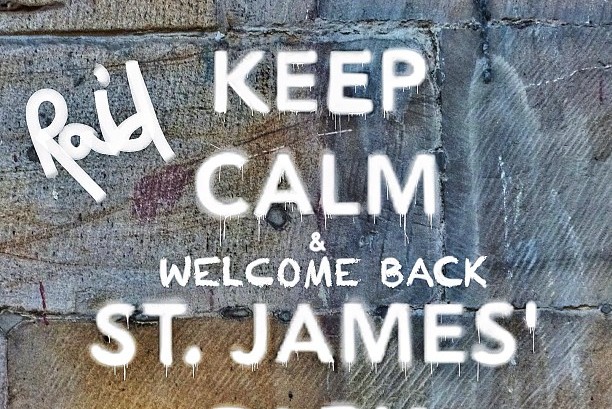 2012 has a been a year of typical ups and downs on the Newcastle United roller-coaster, with Geordie fans and the wider football public glued to their seats wondering what will happen next.
Peaks include Mike Ashley stunning the football world with the £9M acquisition of Papiss Cisse back in January, Newcastle's subsequent ascent to a fifth-place finish and qualification for the last 32 of the Europa League.
Lows include not quite capitalizing on this "surprise" success by bolstering the squad in preparation for involvement in two major competitions, which has proved a steep learning curve for Alan Pardew, as his side have slumped to 15th in the Premier League.
Everyone has a fresh start at the turn of the year, however, and football clubs are no different. When the January transfer window opens, Newcastle's wheeling and dealing will be the difference between silverware-lining their poor League start or a season of deep regrets for The Magpies.
This is what they must do to ensure a fairytale ending for the faithful Geordie nation.
Begin Slideshow

»
Captain Bob Moncur lifts The Inter-City Fairs Cup
Newcastle haven't won a major trophy since their Inter City Fair Cup's success of 1969.
Man has landed on the moon, The Berlin Wall has come down and the Internet's been invented since.
Despite the club's poor start in The Premier League, The Magpies excelled in Europe and are one of 32 teams in the knockout stages of The Europa League.
With the attacking weapons at their disposal, Newcastle can beat any side in the world and are more than capable of winning the seven games that would make them Europa Champions.
Chances like this don't come around often, so it's imperative Newcastle go for it.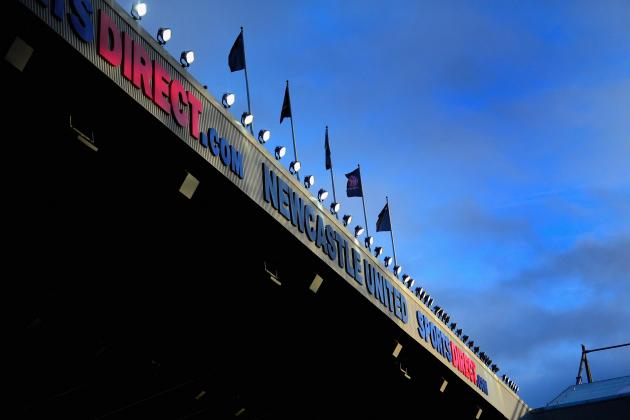 Stu Forster/Getty Images
Vital That Ashley Spends The Wonga In January
That Newcastle have gone from the brink of the top four to just above the bottom four in the Premier League, and that has largely been attributed to a lack of new signings in the summer.
Coupled with solid pros Danny Guthrie, Leon Best and Fraser Forster leaving, this left Newcastle thin on the ground in terms of squad numbers while the Europa League campaign took its toll.
After finishing fifth, the expectation was that Newcastle would continue their momentum with a raft of new signings. Yet like the last time they finished fourth under Sir Bobby Robson when they only signed Lee Bowyer, having qualified for The CL in 2004, this didn't happen, and Newcastle had a poor start again.
It's imperative in the modern game that the squad is added to and freshened up with new faces every chance the club gets, and Newcastle must learn this lesson.
Newcastle's success last season was built on solid defending and clean sheets.
Keeper Tim Krul kept a club-record 15 Premier League clean sheets as Newcastle reversed type and became one of the meanest defences around.
Danny Simpson was statistically the best Premier League right-back, as The Magpies shut out the likes of Manchester United, Chelsea, Liverpool and Stoke.
This season, however, the Magpies have returned to past dark days and the defensive instability that has seen the club utilise over 30 different centre backs since Sir Bobby Robson was manager.
Returning to a bedrock of defensive stability is crucial for Alan Pardew.
Standing 6'4", Brazilian-born Douglas Franco Teixeira, the 24-year-old FC Twente centre-half, had been monitored by Alan Pardew and Graham Carr for a long time and recently qualified for eligibility for the Netherlands national team.
Having only three senior centre-halves proved Newcastle's Achilles heel last Winter and has proven so again already this season with two games a week, meaning fresh centre-halves have been a luxury for The Magpies.
Steven Taylor is sidelined until the New Year, and Coloccini has faced suspension and struggled with form since being recalled to the Argentinian national squad.
Douglas would offer direct competition to the existing defenders, as Newcastle look to compete on three front, EPL, Europa League and FA Cup in 2012, and represents the goal-scoring centre-half Alan Pardew earmarked in the summer.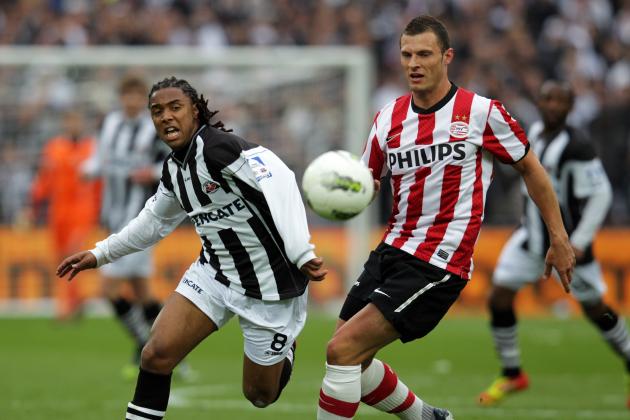 Dean Mouhtaropoulos/Getty Images
Pieters, right, would stop the rot in the Newcastle defence
Versatile PSV defender Erik Pieters has been strongly linked with The Magpies for over a year, and the 23-year-old would certainly bolster the current team and squad.
The Dutch international is friends with Newcastle goalkeeper Tim Krul and midfielder Vurnon Anita and was spotted at St. James' Park by fans on the opening day of the season against Spurs.
Although technically an unofficial visit, Tim Krul's explanation was promising for Newcastle fans:
"Erik's visiting me. He's injured at the moment. He's come to see how it all happens here." is a very promising one for Newcastle fans.
Pieters has been first-choice Holland left-back for a number of years, and his acquisition could give Newcastle the defensive solidity they have been lacking of late.
Santon has been one of Newcastle's best players so far this season and was recently included in a Top 10 Premier League dribblers poll ahead of noted wizards like Eden Hazard.
His foraging runs down the left to provide assists and cutting inside to shoot have proved a potent attacking weapon.
Yet it hasn't been plain sailing at the back for the Italy international, and it may be time to set him free of defensive responsibilities, play him left-midfield and harness his attacking instincts.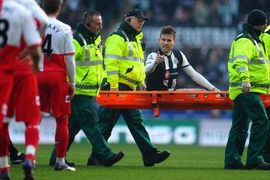 Injuries Result From Too Much Football
Teams competing in Europe, and especially those with international players in the side, must rest and rotate those key players or suffer the adverse affects of over-football.
Yohan Cabaye is the prime example this season. After a grueling first Premier League season, he then played the majority of France's games at The Euros, plus friendlies and qualifiers.
Instead of the much-needed rest his body needed, he was thrown back into the EPL, Europa League and international deep end, although clearly struggling.
Likewise, Coloccini, whose call-up to the Argentina squad meant he suffered exhaustion, which manifested in injuries and suspensions due to travel and extra games on the domestic, European and international front, has only lately recovered form.
Extra quality signings would alleviate the need of over-reliance on star players.
The West Ham midfielder has been a colossus this season under Sam Allardyce after being snapped up on a free transfer from Wigan.
Yet a release clause in his contract means interested clubs would only have to stump up £3.5 million to be able to speak to him about securing his services.
With compatriots Demba Ba and Papiss Cisse already on Tyneside, a Newcastle side preparing a major tilt at winning The Europa League would be an attractive destination for the 25-year-old Senegalese man in 2013.
Acccording to The Moneyball Marketer, Jonny Grossmark, a team's ability to respond to adversity is vital in assessing their long-term success prospects.
Amazingly, Newcastle haven't enjoyed what Grossmark calls a "Fightback" victory—reversing a 1-0 scoreline away from home—since the 2005-06 season when Alan Shearer Captained a famous 4-1 victory against local rivals Sunderland.
Indeed, under Alan Pardew, Newcastle have never come from behind to win a Premier League game. This is a trend that The Magpies must end in 2013.
The Secret of Lord DemBa's Success: Strawberry Syrup
This Christmas, if Alan Pardew and most Newcastle fans could ask Santa for one thing, it would be Clause-related…
Namely, the removal of Demba Ba's release clause lets him to talk to other interested clubs if they match the £7.5M fee stipulated in his contract.
Although with wages, insurance and agent's fees inclusive, the deal would set back any club £30 million.
With 27 goals in 51 games, the magic of being a hero and playing for a special football club may yet see the syrup-drinking striker who has found his spiritual home at St. James' Park sign a new deal.