Ranking NBA's Most Untradeable Stars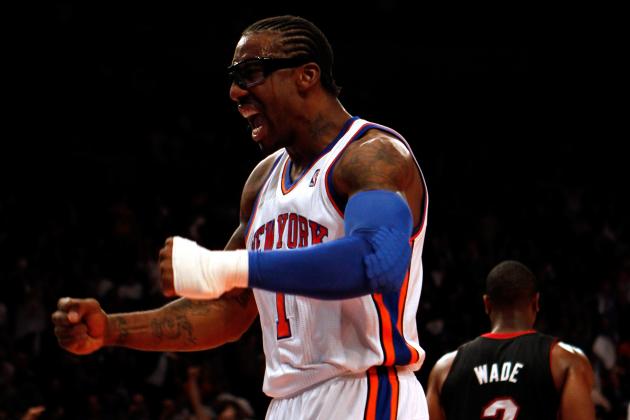 Jeff Zelevansky/Getty Images
Amar'e Stoudemire's contract makes him one of the NBA's most untradeable stars.
The NBA's trade deadline is fast approaching, which means the annual circus of trade speculation will undoubtedly increase by the hour until the clock hits 3 p.m. EST on February 21.
While many players remain uncertain of where their futures lie, there are a number of NBA stars that aren't going anywhere.
They are simply untradeable.
To be considered untradeable and put on this list, a player must fall into one of the following two categories:
1. The player is too critical to his team's success and of such immense quality that any realistic trade simply couldn't return a suitable player who would be deemed a success.
2. The player's contract scares away any possible suitors, as it's extremely unlikely that a team would be prepared to take on the money that is owed to him.
Additionally, the focus is limited to the stars and big names of the league. While players such as Hedo Turkoglu and Ben Gordon fit into the bad-contract category, they are not stars of the NBA and are better saved for another article.
Furthermore, to be deemed critical to the team's success, the player must be able to be considered as a long-term pillar for his organization. On this basis, players approaching the end of their careers, like Paul Pierce and Manu Ginobili (despite how great they are), will not be included.
*Note: Kobe Bryant, Kevin Garnett, Dirk Nowitzki and Tim Duncan are ineligible for this list, as they are the only four players in the NBA with no-trade clauses in their contracts. While this does make them "untradeable," they are not relevant to this list, as their protection against being traded is contractually based, making them pointless additions in this context.
**All stats accurate as of Dec. 17.
Begin Slideshow

»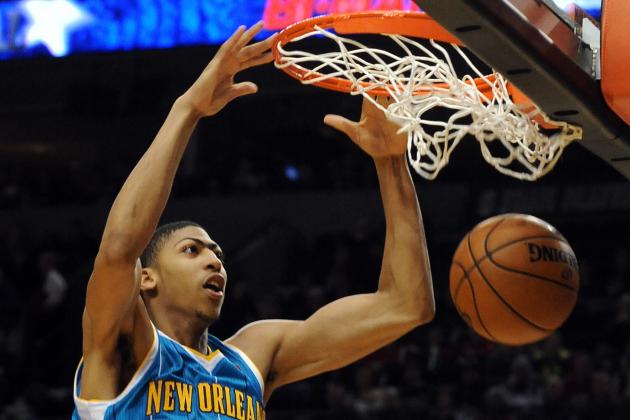 Steve Dykes-USA TODAY Sports
Anthony Davis completes a dunk against Portland.
It sounds strange to say that a player with only 10 NBA games to his name is among the most untradeable stars in the league.
Yet in Anthony Davis, that's exactly what New Orleans has on its hands.
The Hornets have been completely irrelevant since Chris Paul's departure to Los Angeles in 2011, going 26-63 since.
Under new ownership, the Hornets desperately need Davis to become the cornerstone of the franchise if they are to climb back up the NBA pile.
Already in the limited play we've seen this season, the young big man has shown glimpses of his immense potential, averaging 14.6 points, 7.4 rebounds and 2.1 blocks per game, while shooting 50.5 percent from the floor.
His 21-point performance in his debut against the veteran San Antonio Spurs was an early statement of just how good he could prove to be, while his game in Milwaukee on Nov. 17 confirmed the matter, as he had 28 points and 11 rebounds while shooting 10-of-13 from the field and 8-of-9 from the line.
Davis is a star, a potential pillar for the franchise.
He's therefore untradeable.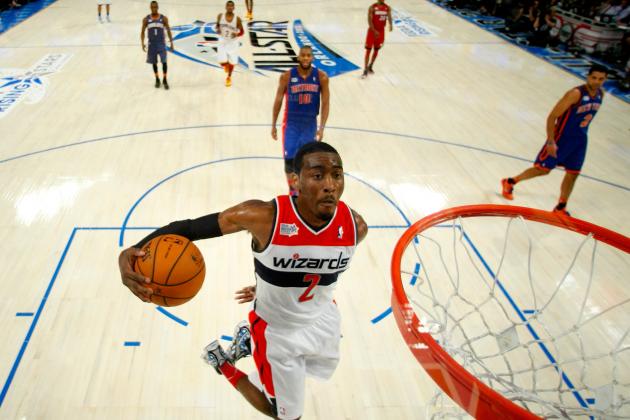 Pool/Getty Images
John Wall playing in the BBVA Rising Stars Challenge.
John Wall makes this list on the same basis as Anthony Davis, in that he is critical to his team's chances for future success.
Although the returns haven't arrived yet, Washington is being slowly built around Wall. The destructive and wayward personalities have been removed from the locker room and have been replaced by veterans such as Trevor Ariza, Emeka Okafor and Nene Hilario.
The moves haven't had the desired effect in relation to the standings, but it is hoped that the arrival of seasoned campaigners will have a positive influence on Wall's development.
Given that you have to go to back to 2008 to find the last time Washington had a winning season, and even further to 2005 to find the last time it won a playoff series, it's crucial that Wall is made the centerpiece in the nation's capital.
Averaging 16.3 points, 8.2 assists and 4.6 rebounds per game over the course of his career so far, it's clear that the 22-year-old has what it takes to become an elite point guard in the NBA.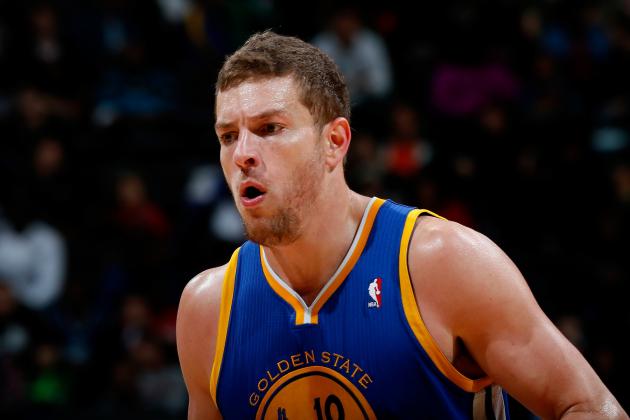 Kevin C. Cox/Getty Images
David Lee's hefty contract puts him on the untradeable list.
David Lee is one of the most productive frontcourt players in the NBA, averaging 19.2 points and 11.5 rebounds per game this season.
However, Lee finds himself on this list due to his hefty contract rather than his ability to be a cornerstone for Golden State.
Owed $57.1 million between now and 2016, Lee isn't the type of star who is capable of elevating his team into the elite bracket of the NBA.
Despite becoming an All-Star for the first time in 2010, Lee has one gaping hole on his resume. Now into his eighth pro season, the 29-year-old is yet to play a playoff game.
When you sign a player to a six-year deal worth $80 million, you expect that player to lead your team to a postseason run.
That still hasn't happened for Lee and Golden State, which will leave many GMs around the league believing he isn't capable of being a franchise-changing player.
With his contract, he needs to be. Right now, he's untradeable.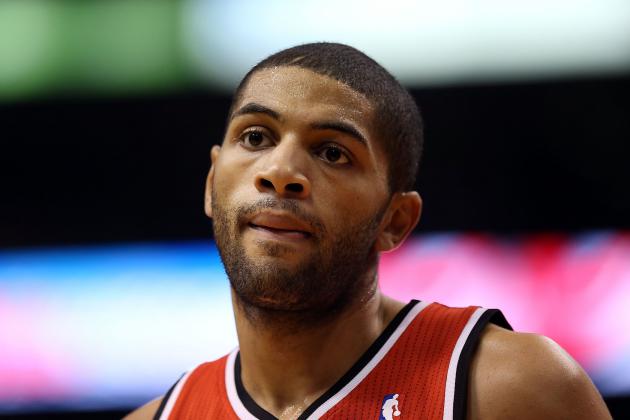 Christian Petersen/Getty Images
Nicolas Batum was given a big contract in the offseason by Portland.
Nicolas Batum is probably the player with the lowest profile on this list.
However, he makes the cut after Portland decided to match Minnesota's offer sheet in the offseason, which handed the small forward a four-year deal worth $46 million.
His play this season has been solid, averaging 15.8 points and 5.6 rebounds per game. Yet it hasn't been the sort of the breakout season that the Blazers desperately needed when they decided to retain his services at a hefty price.
Batum's field-goal percentage has dropped to a career low (.416), while his three-point percentage (.353) is the second-worst mark he has posted in his five years in the league.
Additionally, Portland is still struggling to escape that dreaded middle-of-the-road existence, which is exactly what retaining Batum was expected to do.
Instead, rookie Damian Lillard is stealing the show, and he is making Batum's contract look far from desirable in the process.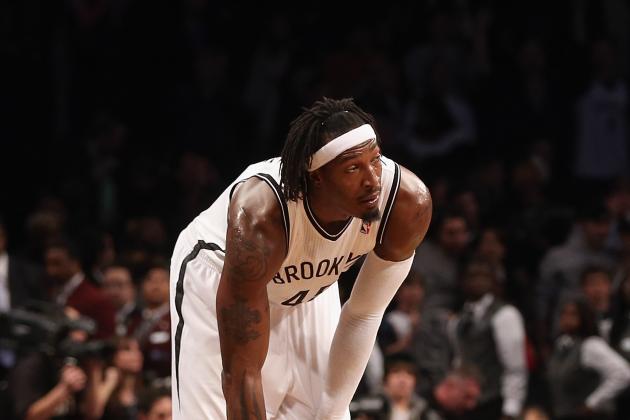 Bruce Bennett/Getty Images
Gerald Wallace playing against the New York Knicks.
You could potentially argue that the entire Brooklyn Nets starting five is filled with overpaid players.
Gerald Wallace, however, owns one of the worst contracts of the lot.
Owed $40 million over the next four seasons, Wallace is posting his worst numbers since 2004-05. Is 11.3 points and 5.6 rebounds per game really enough from a player who is owed a huge chunk of cash?
Of course, it must be acknowledged that his role with the Nets is smaller than it was in Charlotte, the city where he spent his best years.
Additionally, the signing of the 30-year-old was unquestionably a move to put as much talent around Deron Williams as possible in order to convince the star point guard to stay. That, of course, was a successful plan.
However, those facts don't stop Wallace from being untradeable. With his play on the decline and age not on his side, other teams won't be keen to take on Wallace and his contract in any sort of deal.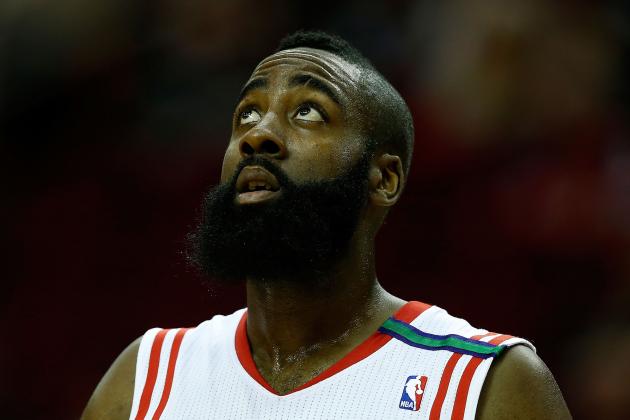 Scott Halleran/Getty Images
James Harden is in the middle of a breakout season in Houston.
The Houston Rockets made a fantastic move when they traded for James Harden.
Stuck in the doldrums of mediocrity for years, the Rockets have become relevant again with the dynamic shooting guard leading the charge.
Consequently, Harden is now the face of the franchise and a player who is absolutely critical in Houston's attempts to break into the NBA's elite.
Averaging 25.0 points, 4.4 rebounds and 5.3 assists per game, Harden is showing he's capable of being a star in his own right.
While the Rockets did overpay for two of their other offseason acquisitions in Jeremy Lin and Omer Asik, the five-year, $80 million deal they handed to Harden was completely justified given the position they were in.
Although a surge up the Western Conference standings hasn't occurred yet, Houston is once again a team to watch.
James Harden is the main reason for that.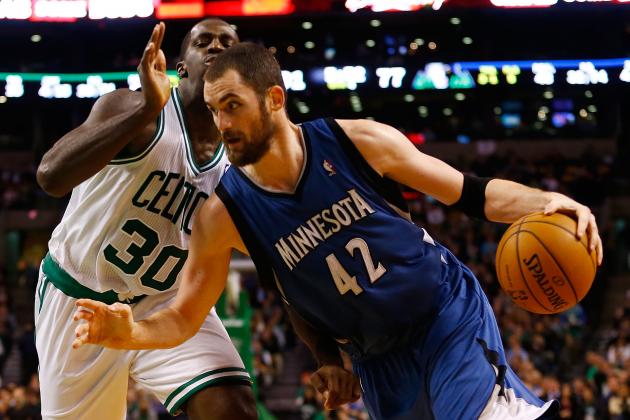 Jared Wickerham/Getty Images
Kevin Love has become a star in Minnesota.
The Minnesota Timberwolves are playing a very dangerous game with Kevin Love, and he's clearly unhappy with the treatment he is receiving from management.
Although it appears as if David Kahn and Glen Taylor are daring Love to bolt from town, the power forward should without question be the future of this struggling franchise.
Incredibly multi-skilled, Love is a two-time All-Star, All-NBA second-team member, the current three-point contest champion and a former Most Improved Player Award winner.
There are very few players in the NBA capable of putting up 26.0 points and 13.3 rebounds per game over the course of a season. There are even fewer who can do it in the variety of ways Love can.
A sharpshooter from deep, a banger down low and a machine on the glass, there are very few players in the league who possess the all-around polish that Love owns.
If the Timberwolves are intent on winning, then Love must be their man. No trade will return the sort of the quality Love brings to the table.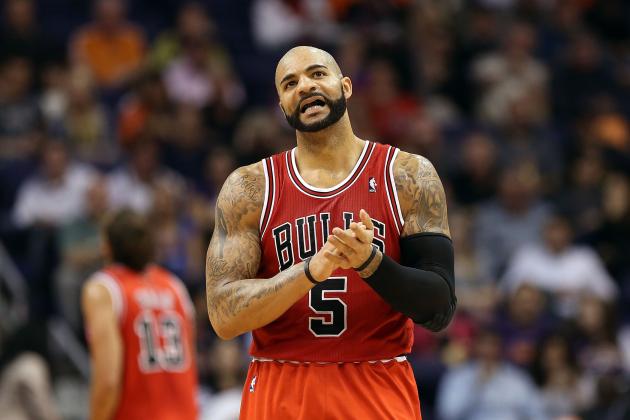 Christian Petersen/Getty Images
Carlos Boozer has struggled to make a significant impact in Chicago.
Things haven't worked out for Carlos Boozer in Chicago.
It probably didn't help that he was an $80 million consolation prize in the epic free-agency summer of 2010 after the Bulls missed out in the LeBron James and Dwyane Wade sweepstakes.
Posting his worst scoring numbers (14.0 PPG) since his rookie season, Boozer will not be a sought-after player by any team in the league.
Always a defensive liability, the power forward relied on his scoring prowess and ability on the glass to make a significant impact.
With those skills seemingly departing him, he and his big deal are stuck in Chicago for the foreseeable future.
Even more disappointing is that Boozer has failed to stand up in Derrick Rose's absence, where a more prominent role should have him being far more productive.
Yet with that not the case, Carlos Boozer is as untradeable as they come.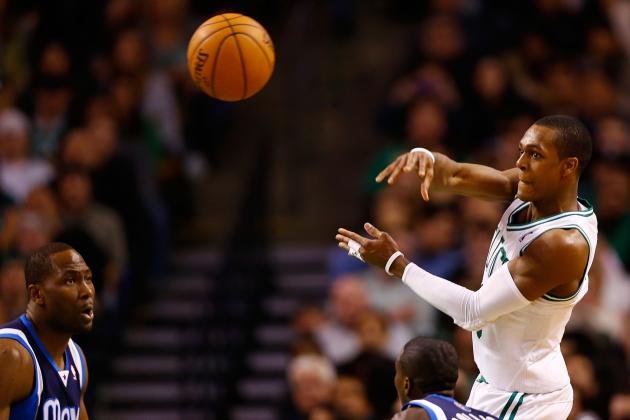 Jared Wickerham/Getty Images
Rajon Rondo has established himself as the leader of the Celtics.
Rajon Rondo's development as leader of the Boston Celtics has been a long process.
Always identified as a player with immense talent, Rondo's attitude and petulance always seemed to be the only thing preventing his rise into the NBA's very best.
Although there remain doubts over that part of his game, his ascent to leader of the Celtics is now complete. With Paul Pierce and Kevin Garnett entering the final stages of their careers, Rondo is now Boston's most indispensable player.
The trade rumors that were attached to him at different stages last season are gone. Rondo is now the pillar of this franchise.
The most gifted distributor of the basketball since Steve Nash in his prime, Rondo is leading the league in assists at 12.7 per game.
His ability to pick apart a team's defense is simply incredible, as his vision is seemingly limitless.
Yes, his shooting and scoring could be better, but if the Celtics are looking for a point guard to build their next generation around, then they need look no further.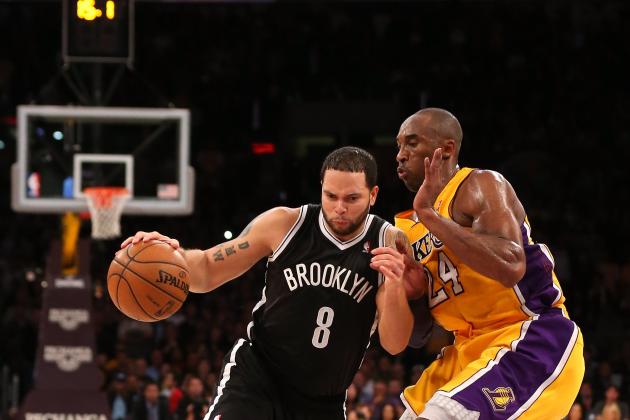 Stephen Dunn/Getty Images
Deron Williams is the undisputed leader of the Brooklyn Nets.
When the Nets traded for Deron Williams in 2011, they knew they were playing a risky game. Trading for a superstar who won't guarantee a long-term commitment to the franchise can be a catastrophic move if things go wrong.
Luckily for Brooklyn, it managed to avoid that potential disaster and now has Williams locked down until at least the end of 2016.
The undisputed leader of the recently relocated franchise, the star point guard is the pivotal piece in Brooklyn challenging in the Eastern Conference for years to come.
A dynamic scorer and distributor, Williams is one of the best players in the NBA at his position, which is impressive when you consider the vast array of elite point guards around the league.
Although retaining Brook Lopez and adding Joe Johnson were important offseason moves for Brooklyn, the Nets' re-signing of Williams was the most critical for their aspirations.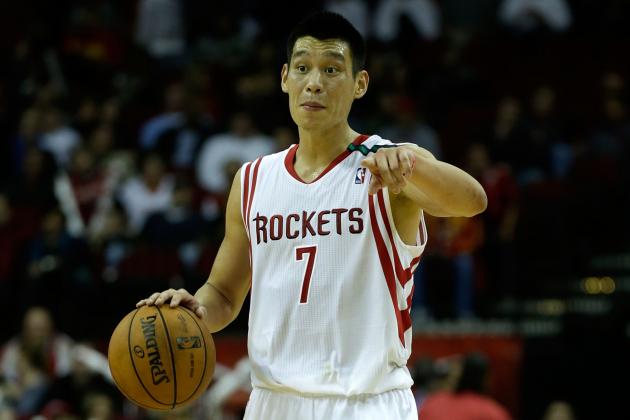 Scott Halleran/Getty Images
Jeremy Lin has struggled in Houston after signing a big offer sheet in the summer.
"Linsanity" is well and truly over.
Wave goodbye to those dazzling nights at Madison Square Garden. Wave goodbye to Jeremy Lin outplaying Kobe Bryant.
This is now the reality: Lin has 10.8 points and 6.0 assists per game.
Not quite what you want from your new $25.1 million point guard, is it?
The Rockets got themselves a winner in Harden, but the same can't be said for Lin.
After his magnificent rise to fame last season, Lin simply can't recapture the magic. Opposing teams have quickly devised plans to shut him down, which has resulted in his scoring, distributing and shooting percentage numbers all taking a hit.
In hindsight, it looks like New York made a great call by letting him go. No team will be prepared to take on Lin and that three-year, back-loaded deal.
He is absolutely untradeable.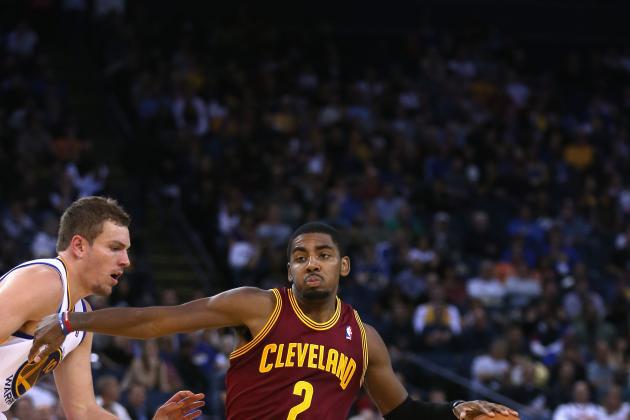 Ezra Shaw/Getty Images
Kyrie Irving is set to become one of the league's finest point guards.
Kyrie Irving is clearly on his way to becoming one of the NBA's finest point guards. Consequently, it's absolutely imperative that Cleveland ensures his future remains in Ohio.
Coming off an impressive rookie season that saw him claim the NBA Rookie of the Year Award, Irving is averaging 23.8 points and 5.6 assists per game.
Those impressive numbers make him the highest-scoring point guard in the league and place him sixth in the NBA overall.
The first pick from the 2011 NBA draft, Irving is unquestionably the future for Cleveland and the sort of pillar that an entire franchise can be built around.
Expect Irving to be considered among the league's very best by season's end and one of the most untradeable players in the NBA.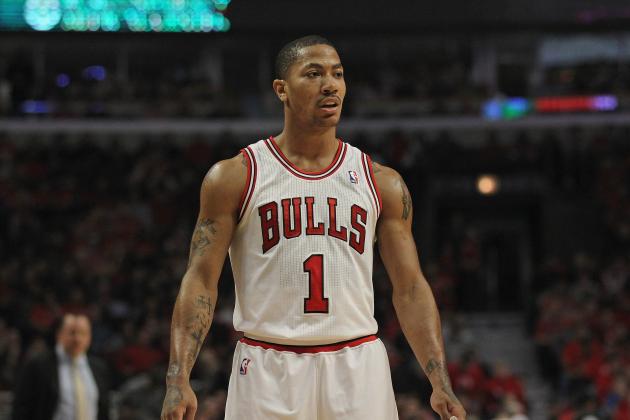 Jonathan Daniel/Getty Images
Derrick Rose in Game 1 of last season's playoffs, before going down with a knee injury.
The tragic knee injury Derrick Rose suffered in Game 1 of Chicago's playoff series against Philadelphia last season has put an electric career on hold.
Already an MVP, the devastatingly explosive 24-year-old remains the great hope to steer Chicago back to the NBA Finals.
On the back of his jaw-dropping play, the Bulls became one of the league's powerhouses. Without him, they're only above-average.
He remains the league's most humble superstar and a coach's dream. No star could be more perfectly suited to Tom Thibodeau's exacting ways.
What is most abundantly clear about Rose is that he's a winner. He has nothing to say on big markets, branding, potential trades or the possibility of joining others. He mentions nothing but getting better and winning.
It's the attitude you want your leader to have, and Chicago will be well placed upon his return.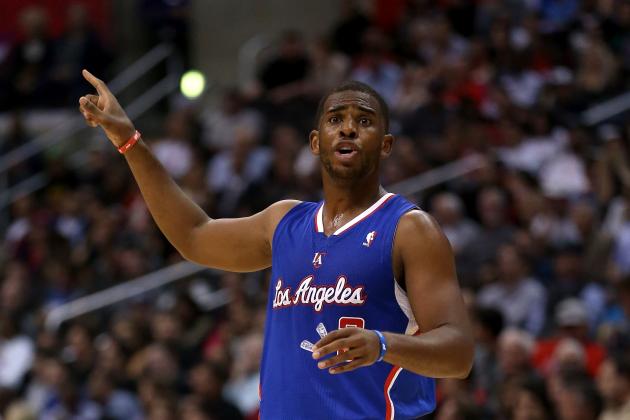 Stephen Dunn/Getty Images
Chris Paul has raised the bar for the Los Angeles Clippers.
Before Chris Paul's arrival, the Los Angeles Clippers were the laughingstock of the NBA. How things have changed.
Under Paul, the Clippers have been utterly transformed. His magnificent play, combined with a indomitable will and desire, makes Paul the NBA's finest point guard.
Not only that, Paul is a truly great leader.
Absolutely untradeable, Paul is undoubtedly seen by Clippers management as the key piece in their search for an elusive NBA championship.
A 17-6 record so far this season speaks volumes about the impact Paul has had on this franchise. A team with only one winning season to its name in 19 years prior to his arrival now looks poised for a serious run at the Western Conference crown.
Does anything more need to be said?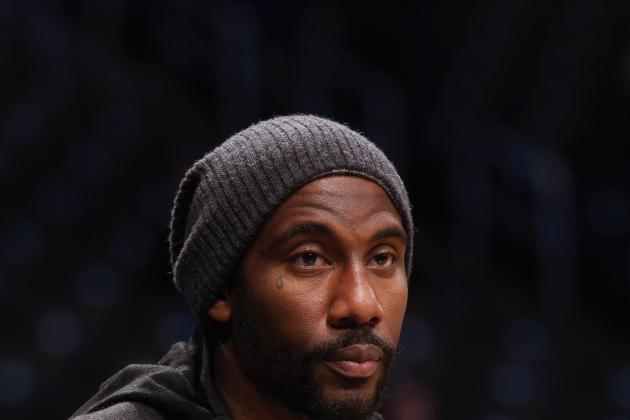 Bruce Bennett/Getty Images
Amar'e Stoudemire remains sidelined with injury.
It's unfortunate that it has gotten to this point for Amar'e Stoudemire. Once an explosive athlete, injury has crippled the power forward.
New York signed Stoudemire to a $99.7 million deal over five years in 2010, and it's hard to see the Knicks ever being able to find a team willing to take on that contract given his injury history.
Although he did play to an elite level in his opening season in New York, which had him in the early MVP conversations, his play tailed off with Carmelo Anthony's arrival and another injury setback.
Yet to play in the Knicks' impressive season to date, it's unclear where Stoudemire will fit into the New York rotation, and that's hardly the sort of situation you want to have with your maximum-contract power forward.
Right now, Stoudemire appears to own the most untradeable contract among NBA stars.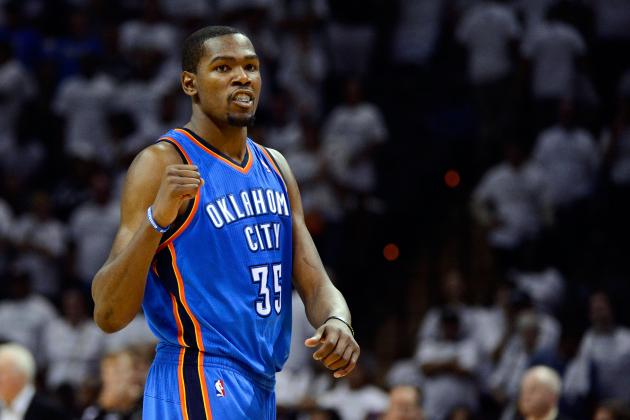 Ronald Martinez/Getty Images
Kevin Durant celebrates winning Game 5 of the 2012 Western Conference finals.
Durant is 24 years of age, a three-time scoring champion, three-time All-Star and three-time All-NBA First Team member.
Kevin Durant is a force, and he is currently behind only one man in the NBA's pecking order.
As leader of the Oklahoma City Thunder, Durant led his young team to the NBA Finals in 2012, averaging 28.5 points per game for the entirety of last season's playoffs. In fact, Durant's career playoff scoring average of 28.1 PPG ranks fifth all-time in NBA/ABA history.
With a devastating offensive repertoire that is only enhanced by his cold-blooded clutch shooting, Durant looks poised to become one of the true greats in the history of the game.
Consequently, Durant will be the unchallenged leader of a dominant Thunder team for a long time to come, making him simply untradeable among the league's superstars.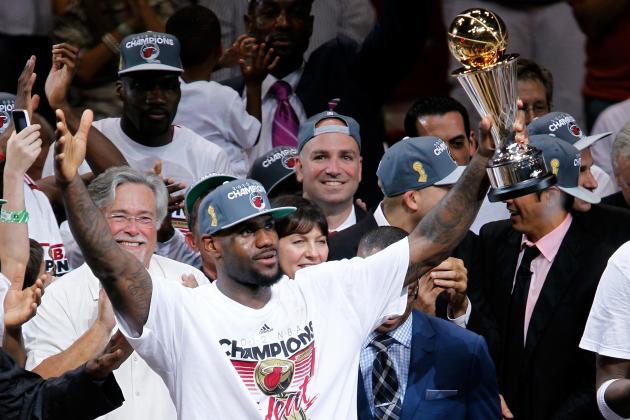 Mike Ehrmann/Getty Images
LeBron James celebrates winning his first NBA championship and NBA Finals MVP.
There was never really any doubt who the most untradeable player in the NBA would be.
LeBron James is unquestionably the best player on the planet, and he is potentially on his way to challenge Michael Jordan as the greatest player of all time.
While James still has a lot he needs to achieve to take Jordan's throne, his extraordinary physical gifts are currently changing the way we watch and think about basketball.
No player in the league has a more devastating inside/outside offensive game. No player can defensively lock down every position on the floor as he can, and no player owns the same footwork, speed and ball-handling skills at his size.
There is no realistic trade Miami could ever pull the trigger on that would compensate for the loss of LeBron.
He's simply untradeable.