NFL Playoff Scenarios: Matchup Projections Going into Week 16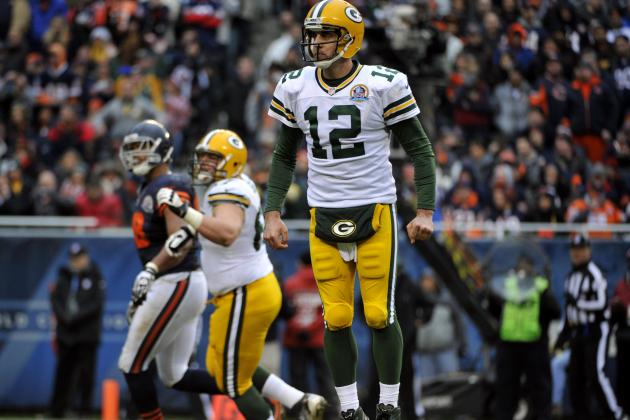 David Banks/Getty Images

The NFL playoff picture is filled with movable parts, and until season finales conclude, we won't know for sure which teams have advanced to the postseason.
The NFC East is a three-team race with two games to play, and the wild card in that conference has an abundance of contenders.
Over in the AFC, the skirmish for the two wild-card spots is far from over.
With so many possible scenarios down the stretch, let's just take a look at the current matchups heading into Week 16's action.
(Disclaimer: There are plenty of great ones.)
Begin Slideshow

»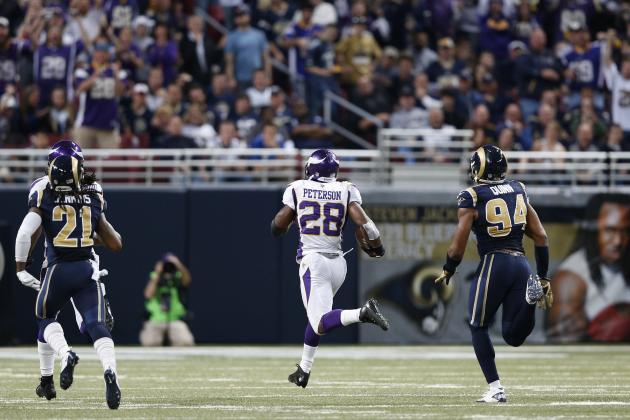 Joe Robbins/Getty Images

Adrian Peterson gets another shot at the Green Bay Packers, on what likely would be the frozen tundra of Lambeau Field in early January.
In Week 13, the MVP candidate ran for 210 yards on only 21 carries, a performance than included a breath-snatching 82-yard touchdown run.
Now, a poor outing from quarterback Christian Ponder ultimately spoiled Peterson's heroics, as the Vikings lost 23-14, but stunningly, Minnesota's star runner didn't receive a carry in the fourth quarter.
Better believe he would be fed the rock throughout the entire course of this wild-card matchup, and with cold temperatures and a seemingly frozen turf, Peterson is probably the last person on the planet any defender would want to try to tackle.
Aaron Rodgers and the Packers passing offense has hit its stride, and with a presumably healthy Jordy Nelson, Green Bay's receiving corps would be a nightmare for Minnesota.
However, a steady dosage of Peterson would undeniably help the Vikings control the clock and could keep them in what would be a captivating NFC North playoff clash.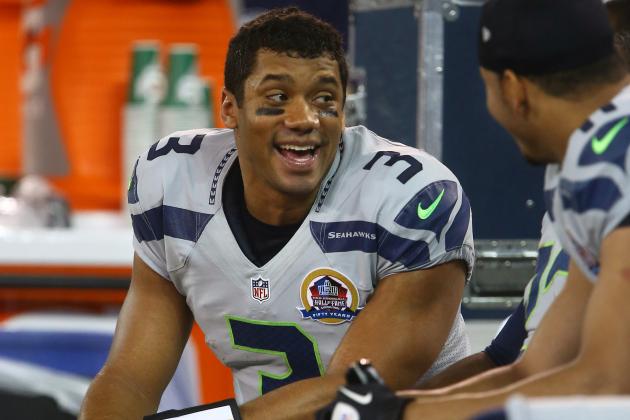 Tom Szczerbowski/Getty Images

Right now, Russell Wilson and Robert Griffin III are the front-runners for the Offensive Rookie of the Year.
Sure, Andrew Luck has led the previously 2-14 Indianapolis Colts to what will likely be a playoff berth, and many believe he's done more with less, but statistically, the quarterbacks in Seattle and Washington D.C. have been better.
Wilson and Griffin III both have the read-option mastered, an offensive innovation born at the collegiate ranks that's taking the NFL by storm and driving defensive ends insane.
The Seahawks front seven is nasty, and could give RG3 and running back Alfred Morris problems.
It's hard to envision the Redskins' defense slowing down what's become a rather efficient Seattle offense.
In the end, though, as is typically the case, whichever quarterback plays better will likely lead him team to victory.
Another gripping wild-card battle.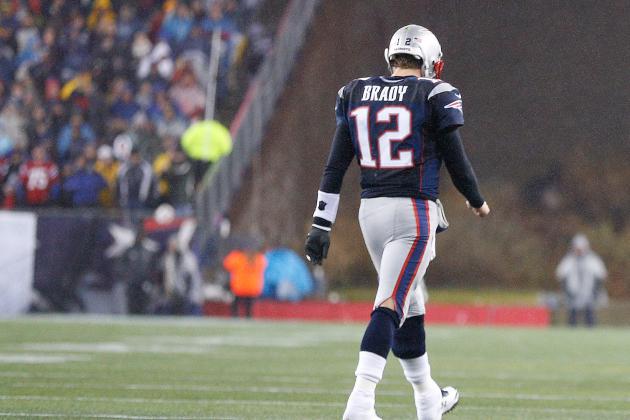 Jim Rogash/Getty Images

The New England Patriots, despite losing to the San Francisco 49ers in a rain-soaked Sunday Night Football classic, are clicking.
Sure, their defense couldn't contain the run-pass threat of Colin Kaepernick and the sneaky good duo of Frank Gore and LaMichael James, but Tom Brady was impressive in leading a remarkable comeback effort.
The Cincinnati Bengals do have one of the best defensive lines in football, led by preeminent defensive tackle Geno Atkins.
It would be interesting to see how New England's offensive line would hold up against Mike Zimmer's aggressive defense.
On offense, Andy Dalton makes or breaks his team's chances.
When he's on, A.J. Green and Co. are nearly unstoppable.
But when he's off, the Bengals rarely appear to even be playoff-worthy.
The Patriots defense isn't super sound, but at home in the postseason, they would likely make Dalton uncomfortable.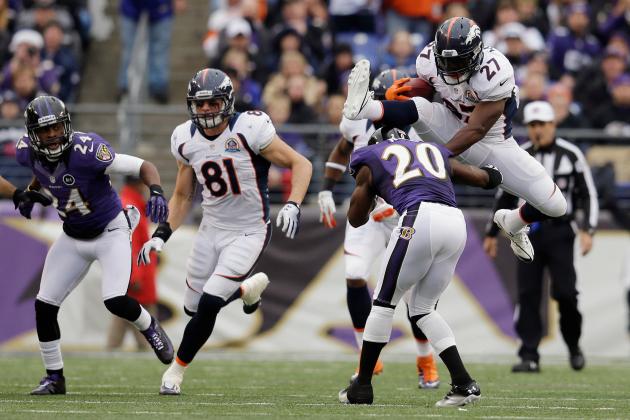 Rob Carr/Getty Images

Another compelling and totally unpredictable first-round playoff game.
Andrew Luck does so much for the Indianapolis Colts it's almost humorous, but the offensive line in front of him is porous, and the defense is just average.
Answer this question, and the winner of this one can be predicted: Which Joe Flacco shows up?
He has had three games with a QBR above 90, and two with a QBR less than .5.
It will be interesting to see if Ray Lewis' return revitalizes a Baltimore defense that has been uncharacteristically permeable of late.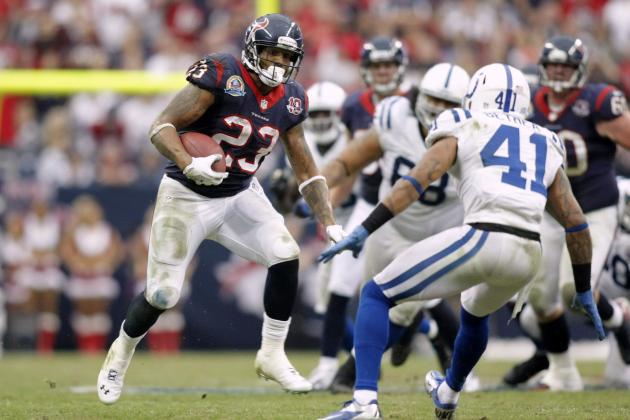 USA TODAY Sports

AFC PLAYOFF PICTURE
DIVISION LEADERS
No. 1 Seed Houston Texans (12-2) Clinched AFC South
No. 2 Seed Denver Broncos (11-3) Clinched AFC West
No. 3 Seed New England Patriots (10-4) Clinched AFC East
No. 4 Seed Baltimore Ravens (9-5) Lead AFC South; Clinched Playoff Berth
Texans clinch home-field advantage with win in Week 16 or Week 17 OR Denver and New England losses in Week 16 or Week 17.
Broncos clinch first-round bye if they finish with better record than New England. Patriots get first-round bye if two teams have the same record.
Ravens clinch AFC North with win in Week 16 or Week 17 OR Bengals Loss in Week 16 or Week 17.
WILD CARD LEADERS
No. 5 Seed Indianapolis Colts (9-5)
No. 6 Seed Cincinnati Bengals (8-6)
Colts will clinch playoff berth with win in Week 16 or Week 17 OR Jets, Steelers and Bengals lose in Week 16 or Week 17.
Bengals will clinch playoff berth with in Week 16 or Week 17 OR Jets lose in Week 15 and Steelers lose in Week 16.
IN THE HUNT
Pittsburgh Steelers (7-7)
New York Jets (6-7)
Miami Dolphins (6-8)
Steelers must defeat Cincinnati in Week 16 to stay alive. Jets own tiebreaker over Bengals and Colts if teams finish with the same record. Dolphins must win out and have Cincinnati, Pittsburgh and the Jets lose out.
NFC PLAYOFF PICTURE
DIVISION LEADERS
No. 1 Seed Atlanta Falcons (12-2) Clinched NFC South
No. 2 Seed San Francisco 49ers (10-3-1) Lead NFC West; Clinched Playoff Berth
No. 3 Seed Green Bay Packers (9-4) Clinched NFC North
No. 4 Seed Washington Redskins (8-6) Lead NFC East
Falcons clinch home-field advantage and first-round bye with win in Week 16 or 17 OR Green Bay and San Francisco losses in Week 16 or Week 17.
49ers clinch NFC West with win in Week 16 or Week 17. Clinch home-field advantage with win in Week 16 and 17 AND losses by Atlanta in Week 16 and Week 17. Clinch first-round bye if they have the same number of wins as Packers.
Redskins clinch NFC East with wins in Week 16 and Week 17.
WILD CARD LEADERS
No. 5 Seed Seattle Seahawks (9-5)
No. 6 Seed Minnesota Vikings (8-6)
IN THE HUNT
Chicago Bears (8-6)
Dallas Cowboys (8-6)
New York Giants (8-6)
St. Louis Rams (6-7-1)
New Orleans Saints (6-8)