English Premier League: Latest EPL Rumors, Preview and Predictions for Week 18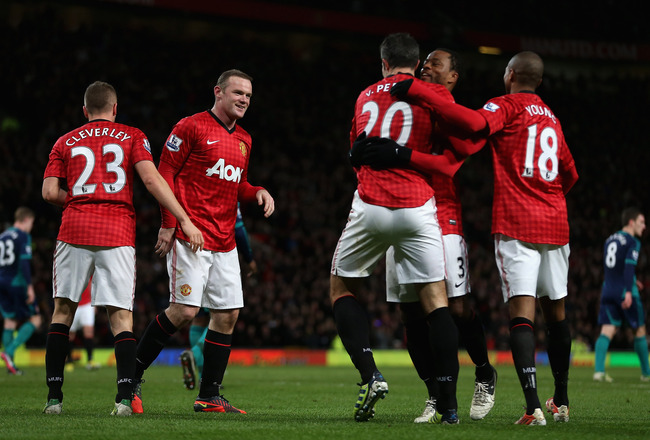 Julian Finney/Getty Images
After plenty of changes atop the table in recent weeks, there was finally some stability over the weekend. Manchester United maintained first place by cruising past Sunderland, with Manchester City and Chelsea remaining in second and third.
The Blues now have a Premier League match in hand after taking part in the Club World Cup. They came up short, losing to Corinthians in the final, and their recent form would suggest having an extra league game later instead of now isn't a bad thing.
Tottenham have started to establish themselves as a top-four squad, moving past Everton for the coveted position as the season approaches the halfway mark. A high number of draws have caused the Toffees to slide after a terrific start.
Clubs are starting to get a clearer picture of what they will be battling for in the second half, which will set the tone for the January transfer window. With that in mind, let's take a look at the latest EPL news and rumors before previewing Week 18.
Robert Lewandowski Summer Move?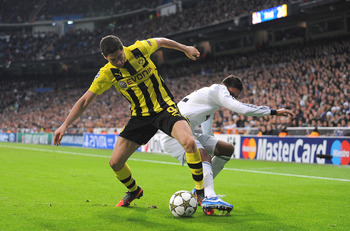 Denis Doyle/Getty Images
Borussia Dortmund striker Robert Lewandowski has been on the radar of several clubs, including Manchester United, for quite some time. It's easy to see why. The 24-year-old Poland international is a rising star in Europe.
Now it appears the Red Devils are making a strong push to land him in the summer. Wayne Veysey of Goal.com reports Lewandowski has agreed in principle to head to Old Trafford, which is a major step toward getting a deal done.
It's interesting timing given the January window hasn't even opened. A lot of things can change between now and the summer. That said, locking up a deal ahead of time for such a coveted commodity would be a terrific move if United can indeed do it.
Cirigliano to City?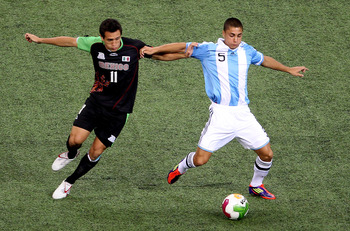 Scott Heavey/Getty Images
Rising star Ezequiel Cirigliano is quickly becoming a popular target as January nears. The River Plate star has been on the radar of Premier League clubs for awhile, but Manchester City are apparently getting ready to make a push for him.
Greg Stobart of Goal.com reports that City is lining up a move for the 20-year-old Argentine sensation, who would join several of his countrymen already on the squad. Paris Saint-Germain and Manchester United are among the other clubs that have shown interest.
Cirigliano's value is only going to increase in the years ahead, making it no surprise that Roberto Mancini would try to land him now. It would allow the defensive midfielder to grow at Etihad Stadium, where he would be forced to earn his spot.
Latest on Lampard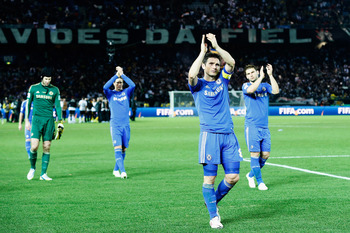 Lintao Zhang/Getty Images
It continues to look like Frank Lampard's days with Chelsea are numbered. Even though a move to China has hit a snag, Queens Park Rangers have emerged as another possible destination for the veteran, according to Harry Harris of ESPN.
Lampard's contract with the Blues is up at season's end, which has paved the way to January transfer talk since the club doesn't appear eager to lock him up. He has spent more than a decade at Stamford Bridge after being brought in from West Ham.
The 34-year-old England international still has some good years left. Whether he ends up in China, with QPR or elsewhere, he should end up being a solid addition. That is, unless Chelsea have an unexpected change of heart ahead of time.
Match of the Week: Tottenham vs. Stoke City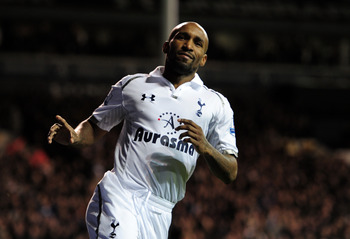 Jamie McDonald/Getty Images
There will be a clash of styles at White Hart Lane when Tottenham take on Stoke. The Spurs feature a far more wide-open approach than the Potters, who have been able to remain competitive thanks to a strong defensive game plan.
Stoke currently sit in ninth place, ahead of clubs like Liverpool and Fulham. They don't play the most exciting brand of football, scoring just 15 goals in 17 matches, but it has worked. Real points are always more important than style points.
On the other hand, Tottenham don't mind getting into a shootout if necessary. They would love to widen the gap between themselves and Everton in the coming weeks. In order to do that, they need all three points against Stoke at home.
Saturday Predictions
Clive Brunskill/Getty Images
Wigan Athletic vs. Arsenal
Arsenal have been plagued by inconsistency, but the positive strides made by players like Lukas Podolski and Olivier Giroud should lead to a second-half surge. They should be able to get a head start against a struggling Wigan side.
Prediction: 2-1 Arsenal
Manchester City vs. Reading
Even though United have built a six-point lead, City are still firmly in the title chase. They can't afford to drop any points against opponents like Reading, though. These are the matches City must win handily to ensure they keep pace.
Prediction: 3-0 Manchester City
Newcastle United vs. Queens Park Rangers
This match features two clubs that are desperate to get out of their current positions. Newcastle are just two points clear of the relegation zone after a fifth-place finish last season. QPR have shown signs of life after a brutal start, but are still stuck near the bottom. Every point counts.
Prediction: 1-1
Southampton vs. Sunderland
Another matchup of teams on the brink of the relegation zone. These matches don't get much attention during the week, but they are crucial for both sides, even in December. Southampton have been much better at home—a trend that should continue on Saturday.
Prediction: 1-0 Southampton
Tottenham Hotspur vs. Stoke City
It's hard not to like what Tottenham have accomplished lately. They played far from their best against Swansea over the weekend and still managed to earn all three points. Creating chances against Stoke will be a challenge, but one tally should be enough.
Prediction: 1-0 Tottenham
West Bromwich Albion vs. Norwich City
West Brom are in a major scoring drought. They haven't found the net in any of their past three matches, including a scoreless draw with West Ham on Sunday. A shaky Norwich back line should provide some relief for the Baggies.
Prediction: 2-1 West Brom
West Ham United vs. Everton
Everton already have nine draws, tied for the most in the Premier League. In order to remain in contention for a top-four spot, the Toffees must start turning one point into three against opponents like West Ham. It's hard to have confidence they will, though.
Prediction: 2-2
Liverpool vs. Fulham
Any momentum Liverpool had built up in recent weeks was eliminated during their loss to Aston Villa. The Reds couldn't capitalize on early chances, and Villa took advantage. Fulham haven't been in top form, either, making this match a toss-up.
Prediction: 1-1
Sunday Predictions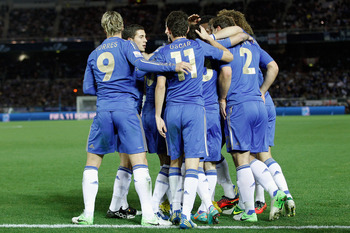 Lintao Zhang/Getty Images
Swansea City vs. Manchester United
United's victory over Sunderland was a perfect example of how they've darted out to a six-point lead. They controlled the match throughout, systematically beating an overmatched opponent. Expect a similar performance on Sunday against Swansea.
Prediction: 2-0 Manchester United
Chelsea vs. Aston Villa
Failing to win the Club World Cup is the latest disappointment for Chelsea. They must find a way to regroup before things get worse. The Blues can't afford to overlook a Villa side that have been playing better as of late.
Prediction: 3-2 Chelsea
Keep Reading