New England Patriots Mock Draft: How the Rich Can Get Richer for 2013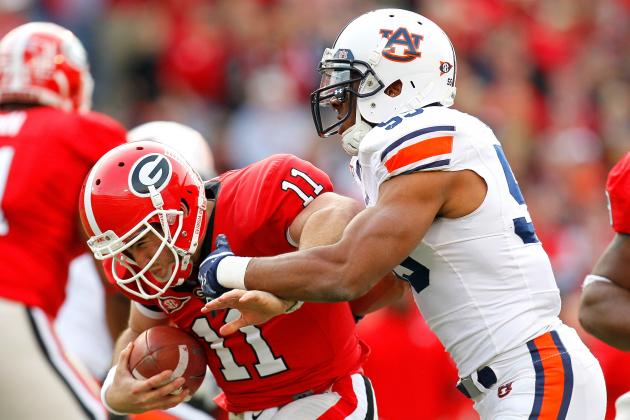 Kevin C. Cox/Getty Images

Right now, the New England Patriots only have five draft picks. That's a number that's way too small for Bill Belichick's liking. Take it to the bank, that number will increase between now and April.
But for the time being, the Patriots just have those chances to upgrade their team with college talent. And even at 10-4 and looking like a true Super Bowl contender, there are areas in certain need of that upgrade.
The defense, while improved, is still far from a top-caliber unit. The Patriots need help defending the pass. The offensive line can use reinforcements. The wide receiver corps can stand to be addressed.
So the issue isn't whether the Patriots need fixing, but where. And when.
Currently, the Patriots have selections in the first, second and third rounds, as well as two in the seventh. There's a gaping hole in the fourth, fifth and six rounds, the "value" area where teams try to steal players, and that's been an area where the Patriots have tended to reside.
But if New England stays put, here are players who could make sense in a Patriots uniform.
Begin Slideshow

»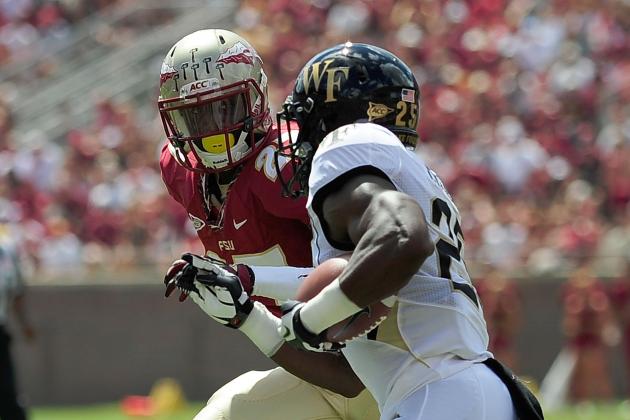 Stacy Revere/Getty Images

Taking a cornerback early makes sense from the Patriots' perspective. The secondary is the soft underbelly of the defense. And despite drafting cornerbacks high recently (Devin McCourty in 2010, Ras-I Dowling in '11), the situation at the position has gone from stable to volatile in a hurry.
With McCourty, Dowling and Kyle Arrington, cornerback was supposed to be a developing strength for the Patriots. But Arrington's slumped badly this year, Dowling can't stay on the field and McCourty was moved to safety, where he's looked much better and might stay for good.
Aqib Talib is on board to keep the team afloat for this season, but there's no guarantee he'll be extended. The Pats need help at cornerback, and fast.
Rhodes can offer that help. He's shown a real knack for coverage, and like Chandler Jones last April, he's a player whose upside makes him hard to pass up.
A first-round pick may seem high for Rhodes, but New England hasn't been afraid to snatch the player it's interested in, regardless where he's ranked. The best example was Tavon Wilson, who went in the second round this year despite being projected by many draft analysts as a late or undrafted option.
So if the Patriots want Rhodes, they won't play the stock game. They'll take him.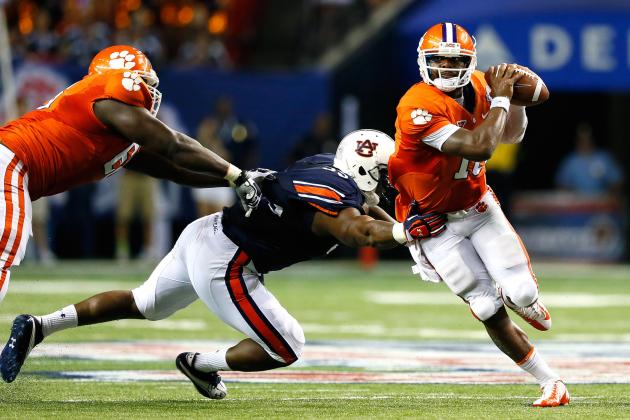 Kevin C. Cox/Getty Images

In last year's draft, the Patriots finally acknowledged that their pass rush needed work. They spent significant draft capital on their front seven, moving up to take inside linebacker Dont'a Hightower and defensive end Chandler Jones.
Those players have impressed so far. But more needs to be done. Bringing Lemonier aboard could be the next step in making the Patriots' defense resemble the ones in New York and Baltimore that have cut their recent playoff runs short.
Lemonier makes sense for several reasons. He's an SEC talent, where Bill Belichick likes to draft, and as a defensive end who projects to an outside linebacker in the NFL, he has the versatility that Belichick craves in his players.
By drafting Jones, Belichick essentially conceded that the philosophy of stocking up on run-stuffing, gargantuan 3-4 ends was outdated and that a good defense needs the dynamic, athletic pass-rusher. Lemonier, who has great athleticism and a good set of moves, fits that mold.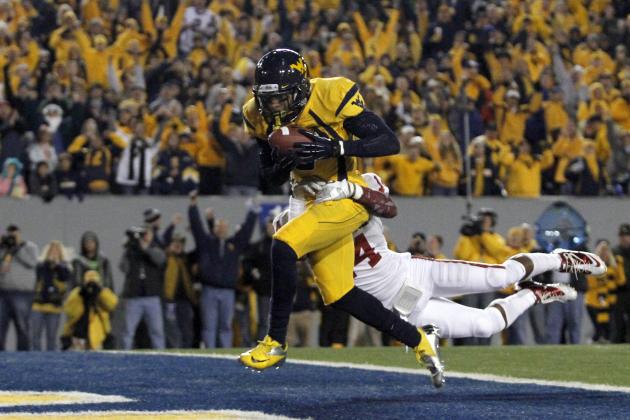 Justin K. Aller/Getty Images

Few teams can make offense look easier than the Patriots, but even New England could need to make tweaks on that side of the ball.
Wes Welker is a free agent whose future is up in the air, and Julian Edelman's contract is up as well. Even if they come back, New England still has an opening for a receiver to line up opposite Brandon Lloyd and work the sidelines.
That's where Bailey could come in handy. The West Virginia Mountaineer doesn't have athleticism that jumps off the page, but one thing stands out: Playing in an offense with the electrifying Tavon Austin, Bailey was still arguably the team's best wideout, totaling 1,279 receiving yards and 12 touchdowns.
The point? He finds a way to produce and perform, regardless of the situation. They like that up in New England.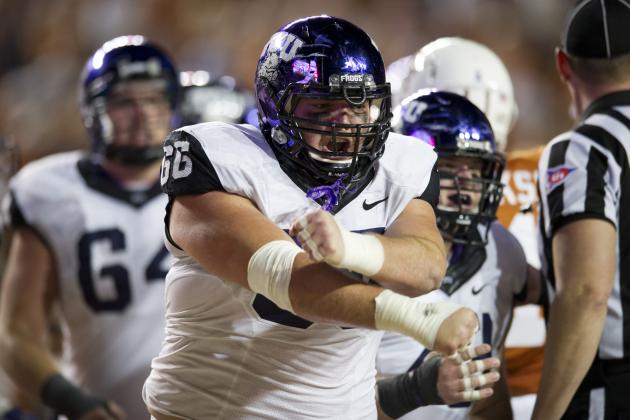 Cooper Neill/Getty Images

Don't sleep on the seventh-round picks. Most fans have the draft turned off by this point, but New England's offensive and defensive lines have been manned by several men from these ranks.
Ryan Wendell, Dan Connolly, Kyle Love, Brandon Deaderick and Nick McDonald are examples of offensive and defensive linemen who have played big roles recently for the Patriots despite going in the seventh round—if they were drafted at all.
The Patriots could use one of their late picks to add to the depth in their interior offensive line. Dante Scarnecchia has done a terrific job crafting strong lines with bit parts, and the Patriots would just be following their own trend if they gave him another project to develop.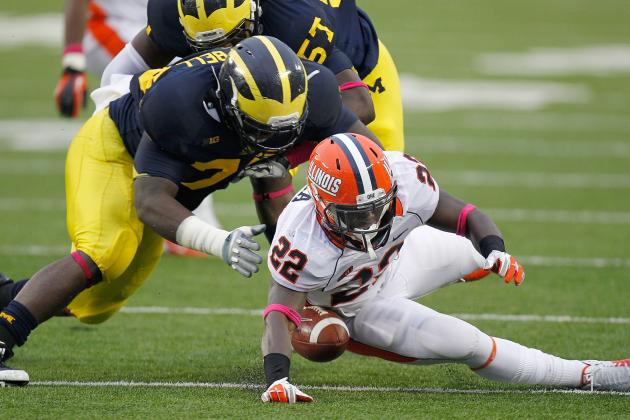 Gregory Shamus/Getty Images

Another poor season from Ron Brace could be the last for the failed second-round pick out of Boston College, meaning New England will be on the lookout for some depth at the defensive tackle spot.
Campbell makes sense for one reason: He's huge. At 6'5", 330 pounds, Campbell has great size for the position at the NFL level.