Arsenal Transfers: 5 Reasons Why Thierry Henry Should Not Be Re-Signed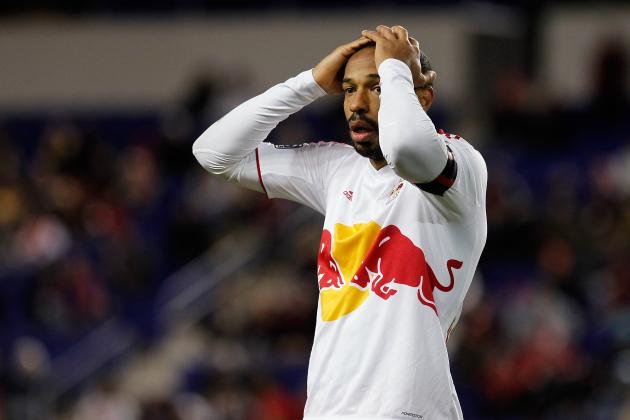 Mike Stobe/Getty Images

The Mirror claims that Thierry Henry will not be going back to Arsenal on loan for a second straight winter according to Gerard Houllier.
Independent writer Sam Wallace believes that Henry's return to Arsenal is the last thing that the club currently need to combat any issues they have in advancing forward.
Thierry Henry will forever be a legendary Gunner, but even if he were to be truly linked with a for sure return to the Emirates, here are five reasons why that would not be a good decision for the club.
Begin Slideshow

»
Nick Laham/Getty Images

Bringing in a rescue loan in January is quite simply not the answer. While every Arsenal fan loves Thierry Henry, even the most ardent fan is likely to agree that if the club are to add strength and depth in attack it needs to be from signing solid fresh talent.
Talent that still has a future with the first team.
While Henry will always be an Arsenal legend, he is no longer the answer to the struggling club's prayers.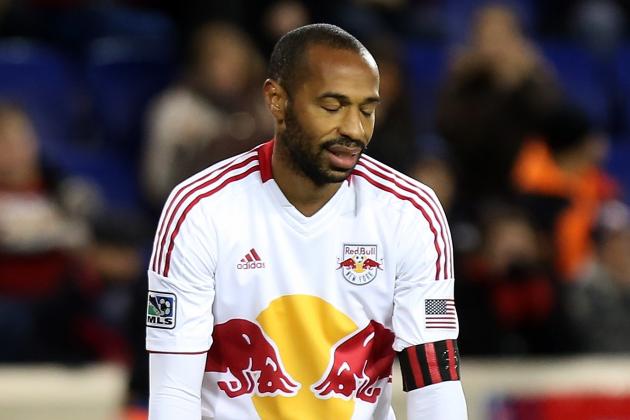 Nick Laham/Getty Images

Arsenal need speed to keep contending with their offensive style. The likes of Theo Walcott are few and far between and the potential loss of him in January will be hard felt by the club.
Bringing in Thierry Henry would never solve the pace problem as he is well beyond the prime of his days as a speedy central striker. His age is beginning to take effect, and while he may have enough speed left to compete in Major League Soccer, that is nothing compared to the necessity of the attribute in the English game.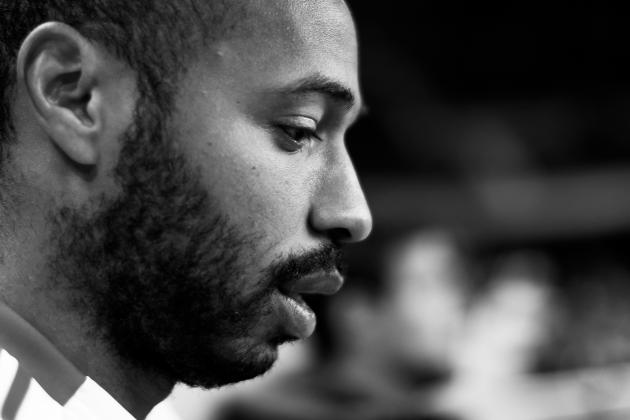 Nick Laham/Getty Images

Thierry Henry recently turned 35 years old back in August. There is no need for a club of Arsenal's stature to have to resort to loaning in players at the end of their career in hopes of a Christmas and New Years miracle to bring them back to form.
Unlike veterans such as Manchester United's Ryan Giggs and Paul Scholes who have never left the intensity of the English game, Henry has been out of the most demanding league for quite some time and it effects his game.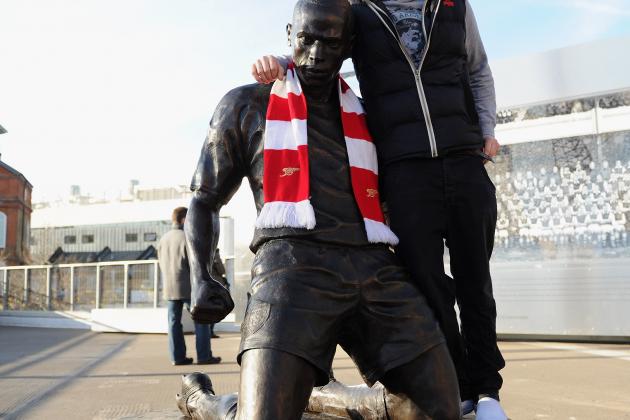 Michael Regan/Getty Images

Thierry Henry for the time being will forever be remembered as one of the greatest Arsenal players of all time. He is a legend to fans that saw him play and to those that will marvel at his abilities long after he is gone.
However, there is nothing worse than seeing your hero return home and not be able to live up to the high and mighty standards that you once knew you could hold him to.
Should Henry return, he risks further damaging his magnificent standing in the Gunners greatest memories. The fact that he has a statue to honor him at the Emirates only makes his legacy to young fans that much more important.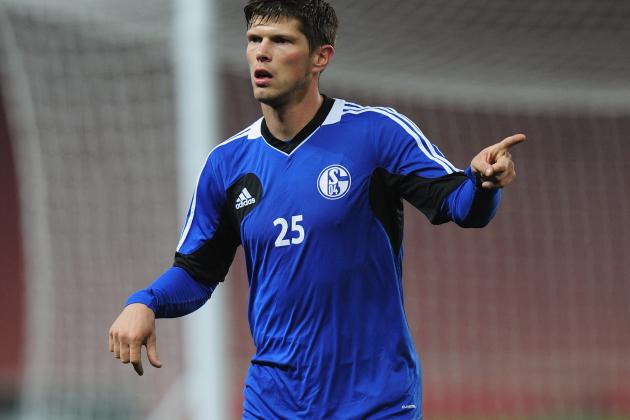 Shaun Botterill/Getty Images

Honestly, if the loan signing of Thierry Henry is the best that Gunners fans can expect in January, then the club is in worse shape than anyone thought.
The north Londoners have plenty of funds if they so chose to spend them, and there are many more options available in the market this January than ancient attacker Henry.
Schalke 04 striker Klaas-Jan Huntelaar is just one example of a player that, despite being in his late twenties, is a more viable potential option than Henry.