College Basketball: Who Will Be the Last Undefeated NCAA Basketball Team?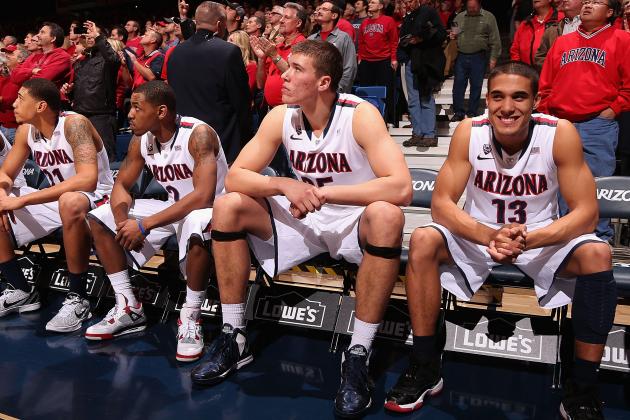 Christian Petersen/Getty Images

With conference play looming in a few weeks for the 2012-13 college basketball season, schedules begin to get tougher as teams are more familiar with each other.
And with the turn of the calendar to the new year the question begins to get asked: Which team can run the table and be the next 1976 Indiana undefeated national championship team?
With this year's version of Indiana losing to Butler on Saturday there are six undefeated teams in BCS conferences in college basketball.
Who do I think will be the last remaining undefeated team this year? Read on to find out in order of when I think the six teams will suffer their first loss.
Begin Slideshow

»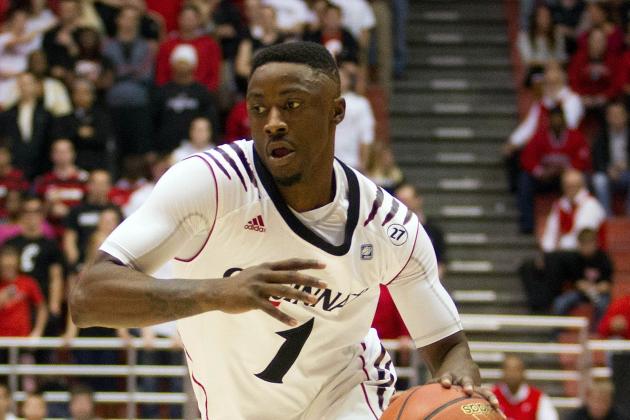 Rob Leifheit-USA TODAY Sports

Game they will lose: vs. Xavier on December 19
Cincinnati is currently 10-0 and leads the country in rebounds per game; however, they will lose to their city rival Xavier in the Crosstown Classic this week at U.S. Bank Arena.
It wouldn't be something uncommon for the Bearcats as Xavier has defeated them seven of the last 10 years, including a 76-53 loss last year that will be remembered more for the brawl at the end of the game than the actual outcome.
Cincinnati's weak schedule so far will also come to hurt them in this game. They have only been challenged once so far, a 77-66 win on a neutral court against Oregon. They won't be prepared for an intense, defense-oriented team like Xavier, and that will lead to another loss in the Crosstown Classic.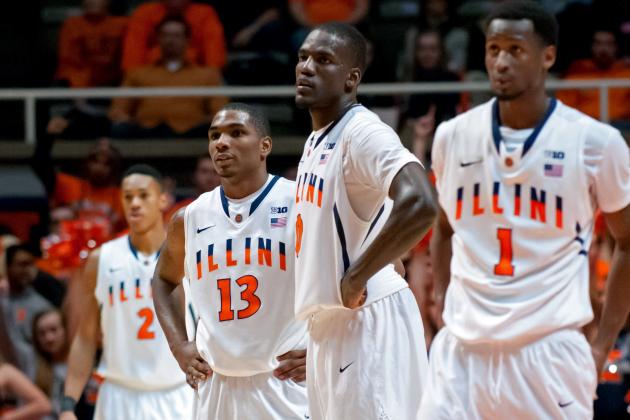 Bradley Leeb-USA TODAY Sports

Game they will lose: December 22 at Missouri
Another rivalry game that will end the chance for an undefeated season. Illinois has been impressive so far winning the Maui Invitational with a win over Butler and then going to Spokane, Wash., to defeat Gonzaga.
However, Brandon Paul and the Illini will fall at Missouri due to Phil Pressey and Missouri needing a signature win on the season.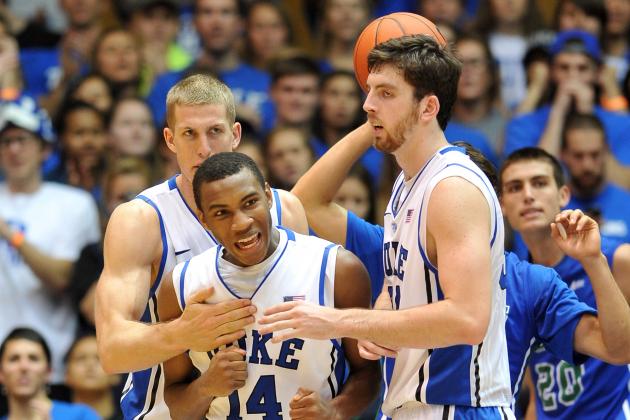 Lance King/Getty Images

Game they will lose: January 12 at North Carolina State
It's hard to say the expected new No. 1 team in the nation won't make a longer run at being undefeated, but North Carolina State will be a team looking to prove a point.
The Wolfpack were picked before the season to win the ACC, but a couple of early-season losses have dropped North Carolina State out of the limelight.
However, when the Blue Devils come to Raleigh in January, C.J. Leslie and his teammates will use this game as a measuring stick of where they are.
While Duke has experience with the likes of Ryan Kelly, Seth Curry and Mason Plumlee and has registered wins over Kentucky, Louisville and Ohio State, none of the wins were on the road. In fact, Duke's next six games before the North Carolina State game are all at Cameron Indoor Stadium.
Duke may be the new No. 1 team in college basketball, but don't expect that title to last past mid-January.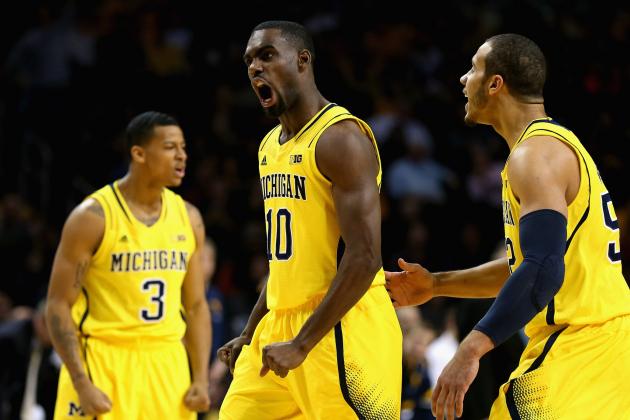 Mike Stobe/Getty Images

Game they will lose: January 17 at Minnesota
While Michigan might be the most deep and balanced team of all the undefeated teams that are left with nine players averaging over eight minutes a game and four plays averaging double digits in scoring, the fact is their schedule is just too brutal for them to run the table.
The Big Ten this year has five teams in the top 15 of the Associated Press poll this week. While I think Michigan is the best team in the league and country, the fact of the matter is there are too many tough games for the Wolverines to win them all.
They will lose to Minnesota because of a mental letdown. The game before, Michigan travels to Columbus to face bitter rival Ohio State. After the Wolverines' emotional, hard-fought victory, I expect the Golden Gophers to jump at the chance to take out Michigan.
Rest easy, Michigan fans. I still think you're going to win the NCAA Championship this year come April.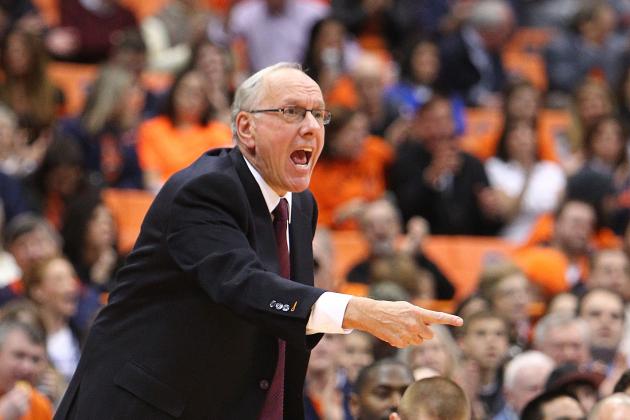 Nate Shron/Getty Images

Game they will lose: January 19 at Louisville
Syracuse is a very, very good team this year. However, they are doing what Syracuse does every year.
They've played one road game so far this season and that came at Arkansas. They only have two more road games before they travel to Louisville to take on the Cardinals.
When you have a younger team like the Orange have this year, they need challenges on the road before conference play, as you can expect struggles with early away games.
Syracuse is currently third in the nation in points per game, rebounds per game and assists per game, but when they travel to a packed KFC Yum! Center in a month, expect Peyton Siva and company to defeat the Orange by a large margin.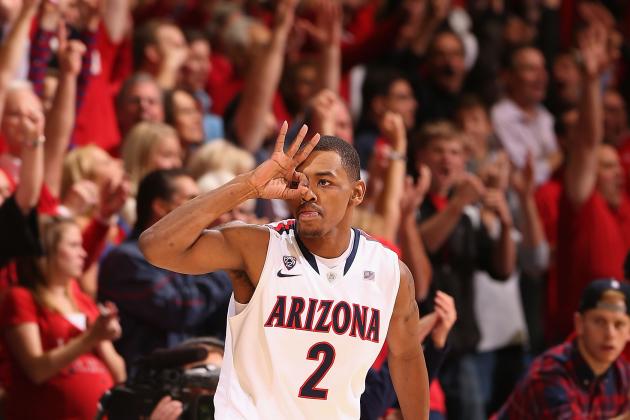 Christian Petersen/Getty Images

Game they will lose: January 24 vs. UCLA
Bob Knight, Scott May and the rest of the 1976 Indiana basketball team can pop the champagne. There will be another season without an undefeated team when Arizona becomes the last team to lose when the Bruins defeat them in Tucson.
Arizona is starting to hit a stride with Xavier transfer Mark Lyons beginning to emerge as a scoring threat and team leader as well as the team as a whole beginning to develop confidence with their win over Florida this weekend.
Heading into the UCLA game, Arizona will have five of the seven games at home, with a trip to Oregon and Oregon State beforehand.
Arizona shouldn't be challenged in any of the games at home either, allowing the Wildcats to continue to become a more dangerous team. However, UCLA is talented and arguably more talented than the Wildcats with star freshmen Shabazz Muhammad and Kyle Anderson in the lineup.
While I don't think Arizona is the best team in the country at all, they have the tools and talent to be the last team to lose.
Do you agree? Disagree? Let me know in the comments section.