Minnesota Vikings vs. St. Louis Rams: Final Grades, Analysis for Minnesota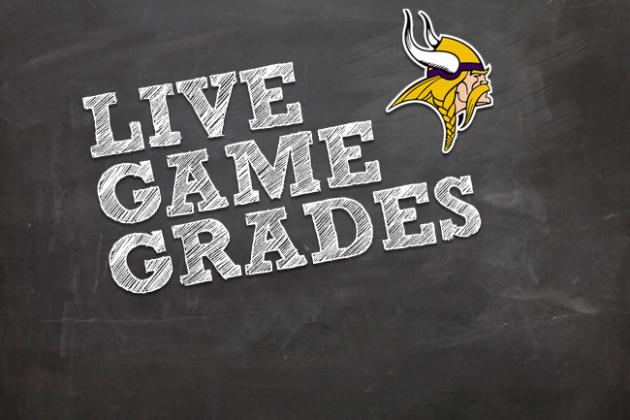 Three legs, two records and one win for the Minnesota Vikings on Sunday in St. Louis.
The Vikings defeated the Rams 36-22 to improve to 8-6 and stay in the thick of things in the NFC playoff hunt.
The Vikings rode the record-setting performances of Adrian Peterson and Blair Walsh to put a dagger in the Rams' playoff hopes. Walsh made five field goals, including three from beyond 50 yards to tie Morten Anderson and Jason Hansen with eight field goals in a season from beyond 50 yards.
Peterson rushed for 212 yards, including an 82-yard touchdown, to extend his team record streak of 100-yard rushing games to eight. Peterson is now just 294 yards short of Eric Dickerson's single season rushing mark.
The Vikings will travel to Houston in another crucial road game next Sunday.
Here are final game grades and analysis for the win over the Rams.
Begin Slideshow

»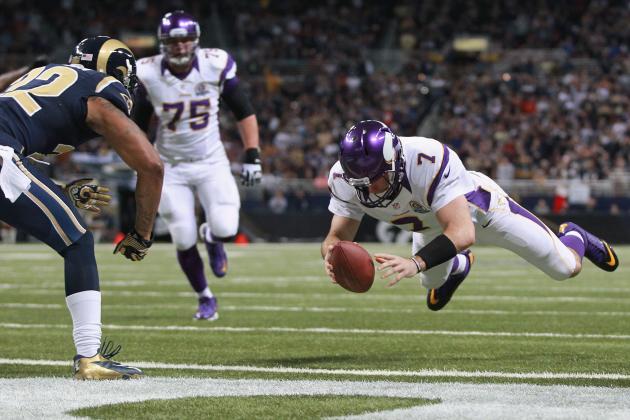 Dilip Vishwanat/Getty Images

If it seems a little odd to say that a quarterback who threw for just 131 yards played pretty good, well, you probably haven't been watching the Minnesota Vikings lately.
Christian Ponder didn't screw up, and that was enough to help lead his team to victory.
Ponder finished 17 of 24 for 131 yards. He threw no touchdowns or interceptions, and he ran for the first score of the game.
He completed a number of short passes that kept drives alive in the first half and managed the game pretty well for the most part.
His two-minute offense at the end of the first half was rocky at best, but they did get three points out of it. Ponder made two mistakes in the second half and threw some ugly balls, but he got away with his mistakes as the Rams weren't able to recover his fumble and they dropped one sure interception.
Ponder was mediocre. On this day, it was more than enough.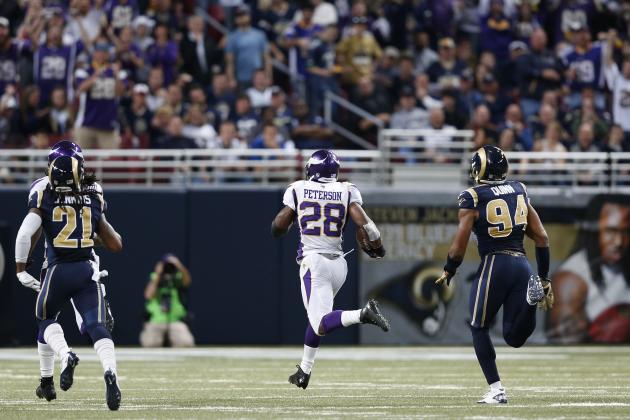 Joe Robbins/Getty Images

The Vikings were out-gained by the Rams by over 100 yards, but it didn't matter on Sunday.
Once again, the Vikings offense rode the legs of Adrian Peterson, who simply wouldn't let his team be denied on Sunday.
The Rams shut down Peterson completely in the first quarter, but he rolled for 204 yards over the next three quarters, scoring on a dazzling 82-yard run and busting a late 52-yarder when the Vikings were desperately in need of a big play to stem the Rams momentum.
No, the Vikings passing game wasn't dynamic, but it served its purpose against the Rams. Once again the Vikings didn't have a receiver reach 30 yards, but eight different players caught balls, and they held the Rams defense at bay long enough for Peterson to do his damage.
He did.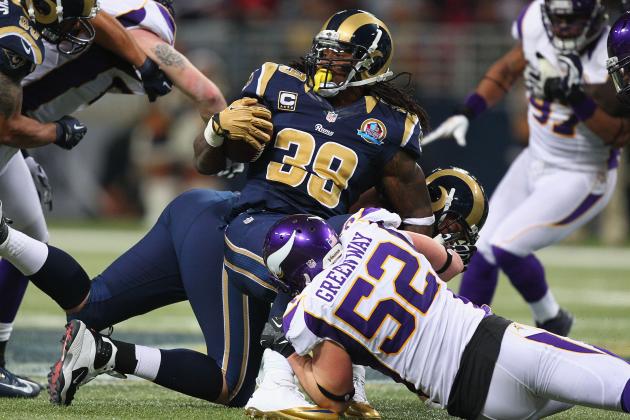 Dilip Vishwanat/Getty Images

A very funny game for the Vikings defense.
They were dominant in the second quarter after giving up an early touchdown. Everson Griffen made a brilliant play, getting an interception and returning it for a touchdown. Erin Henderson, Christian Ballard and Chad Greenway all came up with sacks in the stretch that enabled the Vikings to pull away from St. Louis.
Once the Vikings had piled up a huge lead, the Rams were forced to play a frenetic type of offense that piled up the yards and made the game interesting when they got two scores in the fourth quarter, but the Vikings came up with enough stops when they needed them to preserve the win.
Sam Bradford ended up throwing for 377 yards, but much of it was in an extended garbage time when the Vikings had already sealed the deal.
Once again, a lot of bend from the purple defenders, but they got the job done.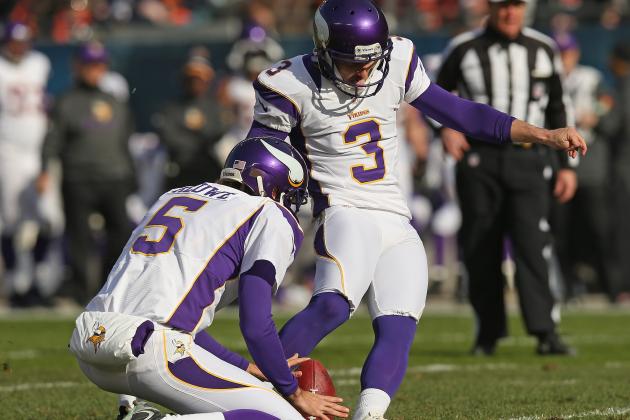 Jonathan Daniel/Getty Images

It's tough to win in the NFL when your kicker is far more valuable than your quarterback, but the Vikings are doing it.
Rookie Blair Walsh continues to have a Pro-Bowl type of season, going five for five on field goals and making three from beyond 50 yards.
Walsh now has eight field goals from beyond 50 yards on the year, tying an NFL record shared by Morten Anderson and Jason Hansen.
Walsh was also exceptional on kickoffs, either getting touchbacks or pinning the Rams inside their 20-yard line.
Chris Kluwe wasn't needed much, but he was very good when called upon.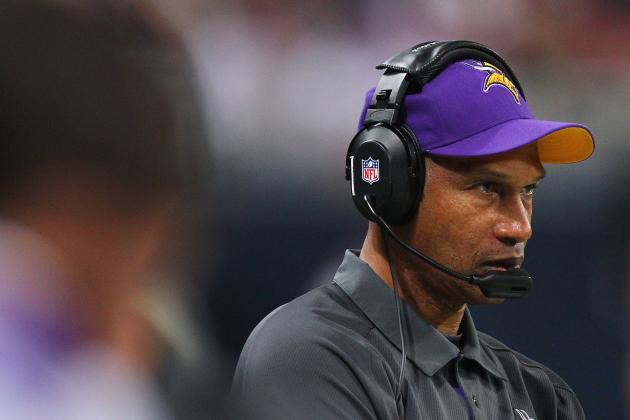 Dilip Vishwanat/Getty Images

Leslie Frazier and Bill Musgrave have taken their share of grief in 2012, but they deserve kudos following a huge 36-22 win over the Rams in a game they had to have.
Yes, the purple Superman who wears No. 28 pulled the coaches out of the fire time and time again, but the Vikings did a nice job of mixing up the pass and the run and were patient in waiting for Peterson to get untracked, which he did in a major way.
It's easy to get ruffled at the play-calling that makes you end up kicking five field goals, but the Vikings coaches obviously decided that it was more important to not let Ponder have a chance to do dumb things than to try to force it.
Yes, the quarterback is a major league work in progress and he may not be the answer in the long run. The fact that the Vikings are still 8-6 and alive and well with just two games to play is a testament to the coaching staff.
It always helps to have Adrian Peterson obviously, but the coaches can feel good about Sunday's win.