Mason Crosby Isn't Cutting It for Packers, but These 2 Kickers Could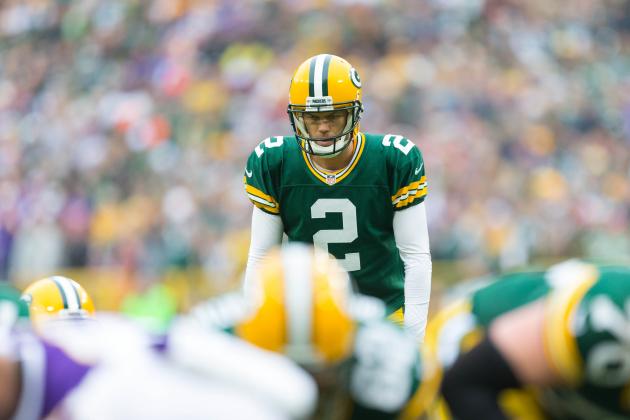 Jeff Hanisch-USA TODAY Sports

Mason Crosby may have finally kicked his way out of Green Bay.
The Packers kicker missed two more field goals Sunday against the Chicago Bears, extending his streak of consecutive games with a miss to an unacceptable eight. He's also 17 of 29 kicking for the season, with both his kicking percentage (58.6) and total misses (12) representing the worst among NFL kickers.
Packers head coach Mike McCarthy even passed on an opportunity to give Crosby a manageable kick in the second half to go for it on 4th-and-6. Luckily, Green Bay picked up the first down and later scored a touchdown.
However, if you can't trust your kicker to make a 40-yard kick in a game you're leading, you probably need a new one.
Here are two kickers who could replace Crosby down the stretch for the Packers.
Begin Slideshow

»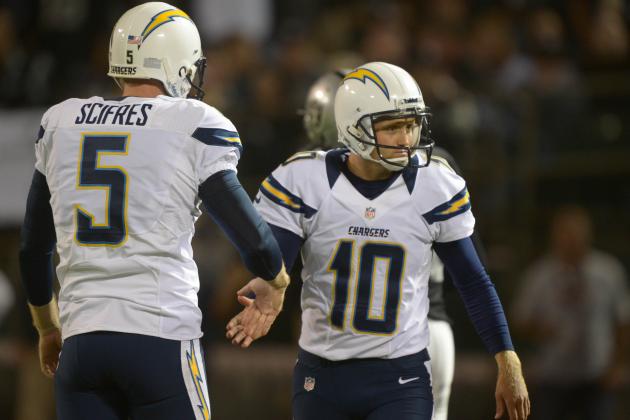 Kirby Lee-USA TODAY Sports

A two-time Pro Bowler, Kaeding was released by the San Diego Chargers in late October. Instead of keeping Kaeding on season-ending injured reserve (groin), San Diego gave their veteran kicker a chance to catch on elsewhere in 2012. This latest groin ailment is just the latest in a long string of injuries for the 30-year-old kicker.
There's also another elephant in the room: Kaeding is just 8-of-15 kicking in his postseason career.
However, Kaeding also went 7-of-7 to start 2012, and he's an 87-percent career kicker in the regular season. His most missed kicks in one season is five, a far cry from Crosby's 12.
If his groin is healthy, Kaeding is worth at least a look from the Packers.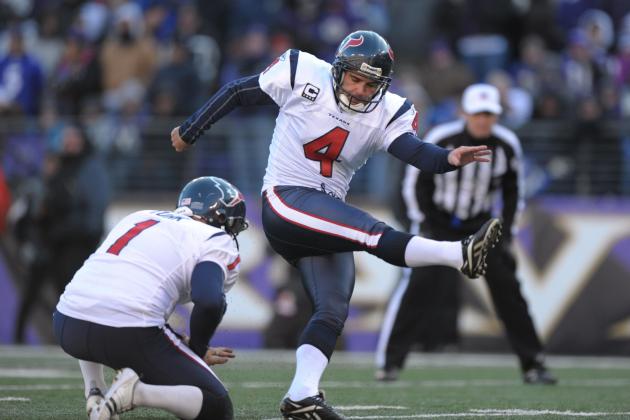 Kirby Lee-USA TODAY Sports

Rackers, 36, was cut by the Washington Redskins after losing a training camp battle with Graham Gano. A decline in Rackers' leg strength was a big reason why, and the Packers would likely have to find a way to compensate, especially on kickoffs.
But in terms of making kicks, Rackers appears to be an upgrade over Crosby.
The veteran is an 80 percent career kicker on more than 300 attempts. A season ago, he made 32 of 38 kicks, including a 54-yarder. Over his last four seasons, Rackers made better than 86 percent of his kicks.
If the Packers want a safer kicking option, Rackers would appear to be one of the leading candidates.