5 Coaches, Coordinators Who Could Take Joe Flacco, Ravens to the Next Level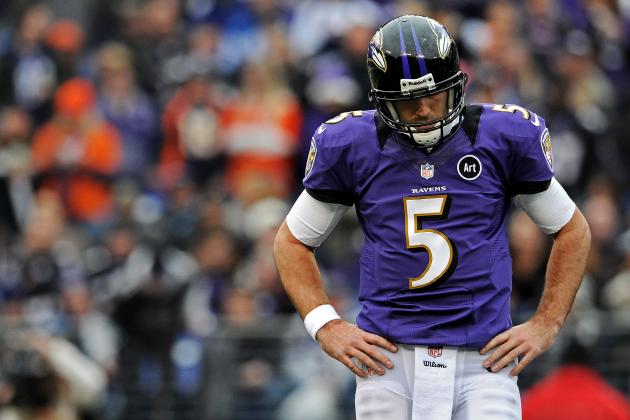 Patrick Smith/Getty Images

Much like a street fight between multiple news crews, the stakes of the Baltimore Ravens' season have escalated quickly.
That isn't a good thing.
Offensive coordinator Cam Cameroon has already felt the wrath of the axe. Could other jobs similarly be on the line?
In today's NFL, it wouldn't be surprising.
So where should the Ravens turn as they try to regain their former status? Click through to find out.
Begin Slideshow

»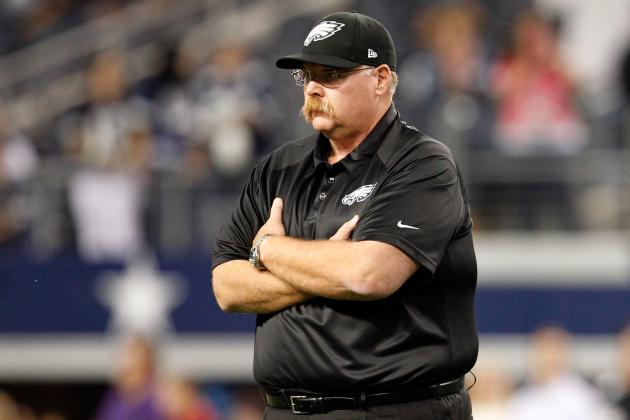 Tom Pennington/Getty Images

Andy Reid has proved that he can elevate a quarterback's play so long as said quarterback actually has a chance to throw the ball.
First, there was Donovan McNabb. Then he made Kevin Kolb and Michael Vick rich men. His latest project has been selling that Nick Foles is a franchise quarterback.
And it isn't like Joe Flacco doesn't have the physical abilities. He just needs some help with the mental approach.
As goes the quarterback, so goes the team. Bringing in a signal-calling guru would be a smart move.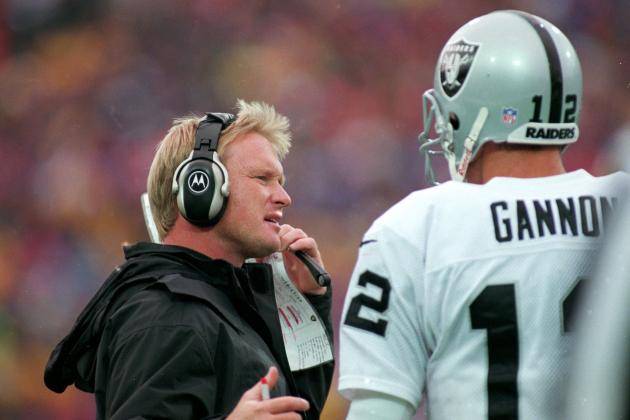 Rick Stewart/Getty Images

I know it seems to be cliché at this point. Yes, Jon Gruden is an available coach who has won a Super Bowl.
But there is more to this story.
Rich Gannon was a journeyman quarterback who had never completed 60 percent of his passes in a season where he had played more than four games. In 2002, Gannon garnered MVP honors over 67 percent of his attempts for 4,689 yards for 26 touchdowns.
How thrilled would Ravens fans be with that production?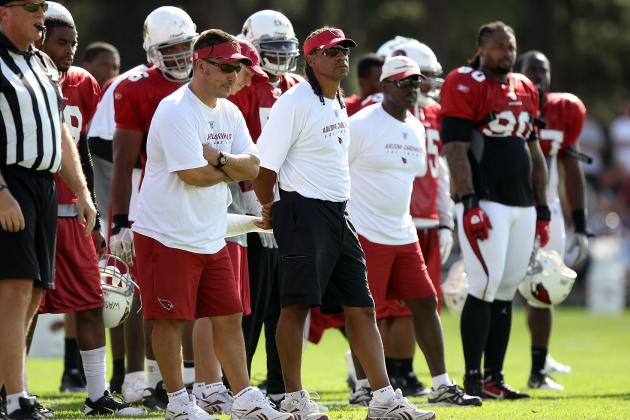 Christian Petersen/Getty Images

The hype surrounding the Arizona Cardinals has dissipated. That's what happens when your team loses nine games in a row.
However, the building whispers about Ray Horton shouldn't be ignored. The man has kept the Arizona defense playing well (with the obvious exception in Seattle) despite any reason for hope from the offense.
He may not have any suggestions that could get Joe Flacco on track. Yet, if the defense could revive the old game plan, Flacco won't need to do much to win.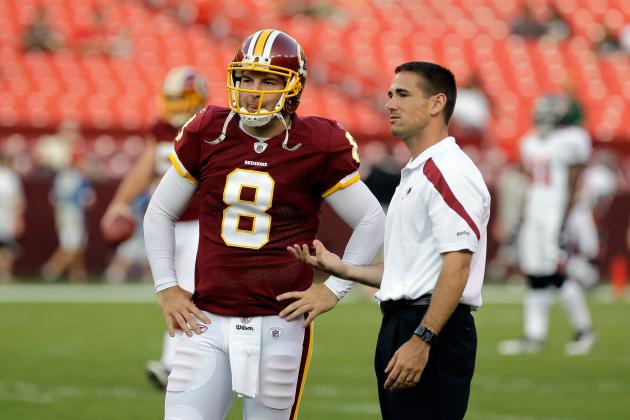 Rob Carr/Getty Images

There's going to be a debate about how much credit Kyle Shanahan deserves for his work with the Washington Redskins offense. It's hard not to succeed when you have Robert Griffin III, so a bit of skepticism is certainly healthy.
However, don't forget that the late-game heroics against the Baltimore Ravens were provided by Kirk Cousins. Or, as he's also known, the second-string rookie quarterback.
Additionally, he coaxed over 4,000 yards from Rex Grossman and John Beck last year. That's impressive.
He's shown some innovation with the incorporation of the pistol. Maybe some imagination could help Flacco find his mojo.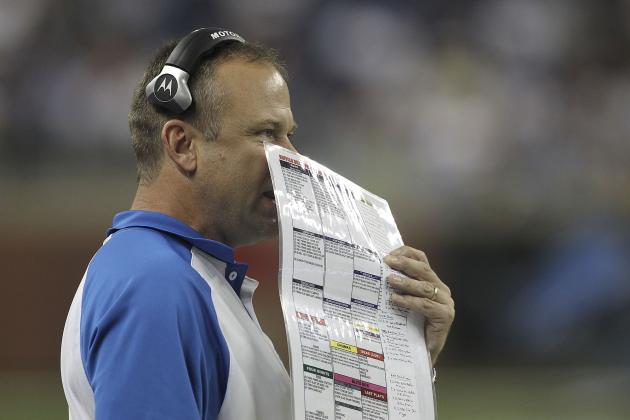 Leon Halip/Getty Images

You may remember Scott Linehan as a failure due to his rocky experience as the head man in St. Louis. While that bullet point remains on the résumé, don't let that lone showing fool you.
The man can get it done on the offensive side.
During the early-to-mid-2000s, he engineered a Minnesota Vikings offense that came within a missed field goal of the Super Bowl.
Currently, he's leading the most prolific passing offense in the league with the Detroit Lions.
Can't hurt to have a conversation with the man.