NFL Draft Order 2013: Predicting Final Picking Order for First Round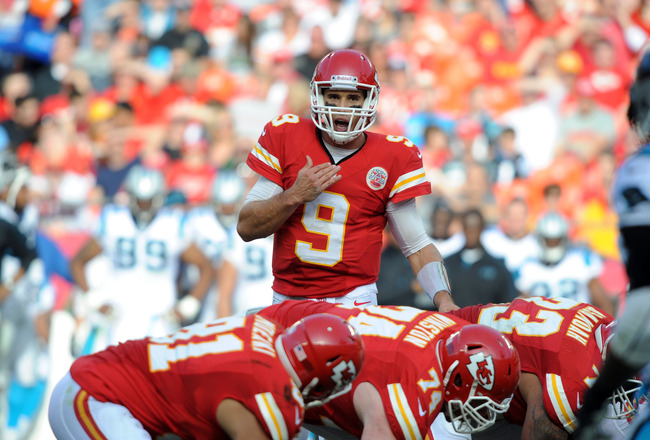 John Rieger-USA TODAY Sports
For a handful of NFL teams, the final two weeks of the regular season represent a chance to jockey for available playoff positions.
For the rest, the only jockeying being done now is in the upcoming NFL draft order.
Of course, the 2013 NFL draft order won't be finalized until early February. But given how late we are in the 2012 season, it's getting easier and easier to predict where the majority of teams will end up in the order.
In the following slides, we'll predict the entire first-round draft order for 2013.
1. Kansas City Chiefs (2-12)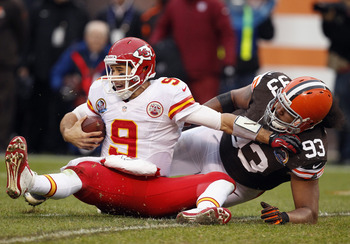 Matt Sullivan/Getty Images
Remaining schedule: Indianapolis, at Denver
The Chiefs have been one of the front-runners for the top pick for most of this season. With two playoff-quality teams left, Kansas City can bank on a top-3 selection next April.
2. Jacksonville Jaguars (2-12)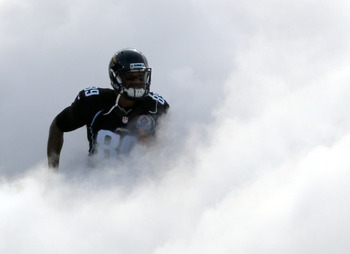 Sam Greenwood/Getty Images
Remaining opponents: New England, at Tennessee
The Jaguars are closing in on their sixth-straight season drafting in the top 10. With another loss or two, Jacksonville will have a top-three pick for the third time in franchise history.
3. Oakland Raiders (4-10)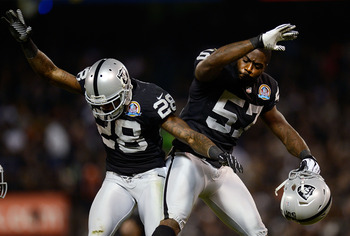 Thearon W. Henderson/Getty Images
Remaining opponents: at Carolina, at San Diego
Thanks to some botched decisions, Oakland will have a first-round pick for the first time since 2010. GM Reggie McKenzie needs top picks to start building the groundwork for a turnaround.
4. Philadelphia Eagles (4-10)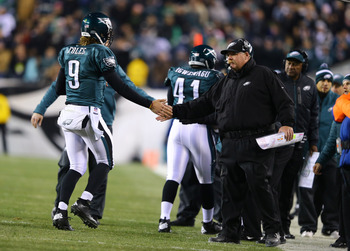 Al Bello/Getty Images
Remaining opponents: Washington, at New York Giants
The Eagles haven't had a top-five pick since 1999, the same year they drafted quarterback Donovan McNabb. The question now becomes: Has Nick Foles shown enough to think they don't have to use their first-rounder on the position next April?
5. Detroit Lions (4-10)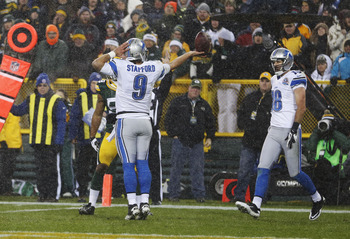 Tom Lynn/Getty Images
Remaining opponents: Atlanta, Chicago
If the Lions lose both of their remaining games—and they'll likely be underdogs in each—Detroit will become the only 2011 playoff team to pick inside the top-five of the 2013 NFL draft.
6. Arizona Cardinals (5-9)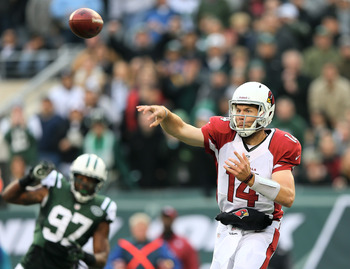 Elsa/Getty Images
Remaining opponents: Chicago, at San Francisco
The Cardinals started 4-0 with Kevin Kolb at quarterback, so there's a chance this team thinks it can be competitive with him under center. But if Arizona secures a top-five pick, you'd have to assume a quarterback is going to be very, very high on the draft board.
7. Carolina Panthers (5-9)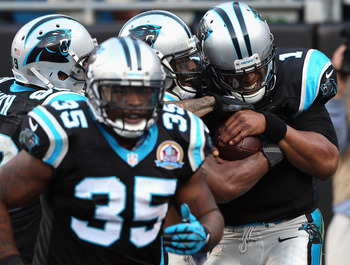 Streeter Lecka/Getty Images
Remaining opponents: Oakland, at New Orleans
Both Cam Newton and the Panthers have begun salvaging a lost season late. Now, a top 10 pick in the 2013 NFL draft has to be another impact guy to get this team over the hump and into the playoffs.
8. Tennessee Titans (4-9)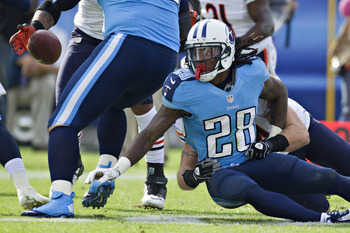 Wesley Hitt/Getty Images
Remaining opponents: at Green Bay, Jacksonville
The Titans remain a team with talent on both sides of the football, but the pieces currently constructed just haven't fit together. A top 10 pick for Tennessee needs to have an immediate impact.
9. Buffalo Bills (5-9)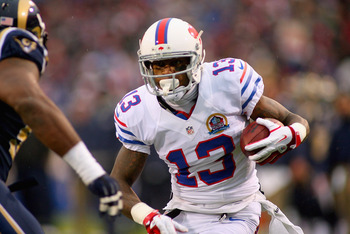 Rick Stewart/Getty Images
Remaining opponents: at Miami, New York Jets
Is quarterback the No. 1 priority for the Bills in the first round? At No. 9 overall, it could be. Buffalo hasn't drafted a quarterback in the first round since J.P Losman in 2004.
10. San Diego Chargers (5-9)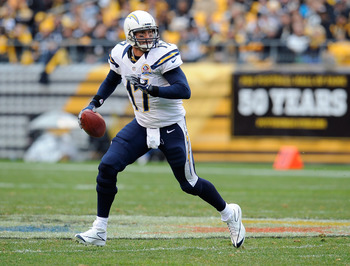 Joe Sargent/Getty Images
Remaining opponents: at New York Jets, Oakland
The Chargers are likely to have a new head coach, and maybe even a new GM. The new regime should get a solid pick to start the rebuild.
11. Cleveland Browns (5-9)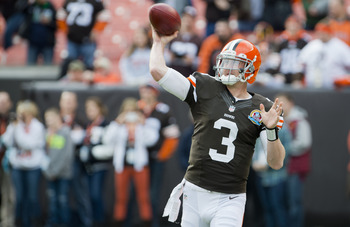 Jason Miller/Getty Images
Remaining opponents: at Denver, at Pittsburgh
Five wins through 14 games is a step in the right direction. Regardless of how Cleveland constructs its front office for next season, the recent run of solid drafting needs to continue for the progress to continue.
12. Tampa Bay Buccaneers (6-8)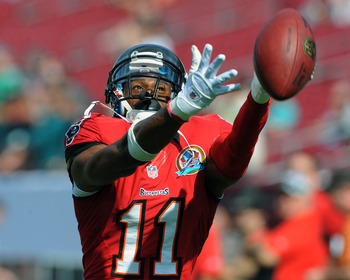 Al Messerschmidt/Getty Images
Remaining opponents: St. Louis, at Atlanta
After looking like a potential playoff contender, Tampa Bay fell off the map over the last month. This team need serious secondary help, likely starting in the first round next April.
13. Miami Dolphins (6-8)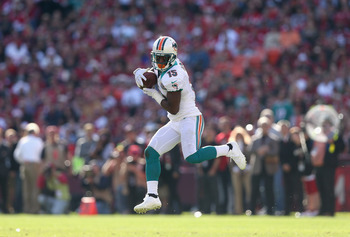 Ezra Shaw/Getty Images
Remaining opponents: Buffalo, at New England
The second draft for Joe Philbin's staff needs to be a good one. The Dolphins are only a few pieces away from being true playoff contenders in 2013.
14. St. Louis Rams (6-7-1)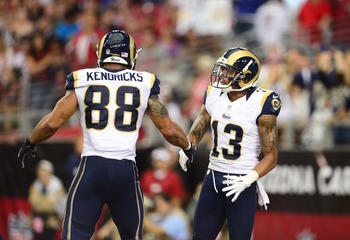 Mark J. Rebilas-USA TODAY Sports
Remaining opponents: at Tampa Bay, at Seattle
In the first year under Jeff Fisher, the Rams made as much progress as any team originally drafting in the top five last season. St. Louis has to use the abundance of picks in 2013 to continue the momentum.
15. New York Jets (6-7)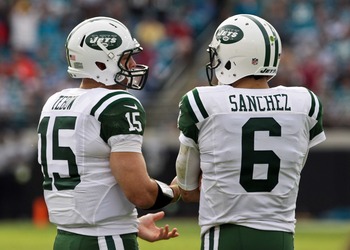 Rob Foldy-USA TODAY Sports
Remaining opponents: San Diego, at Buffalo
We can all agree that no matter where the Jets pick next April, controversy is likely to follow. It's just how this organization works.
16. New Orleans Saints (6-8)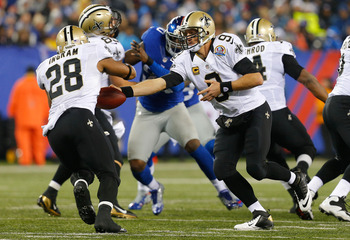 Jim O'Connor-USA TODAY Sports
Remaining opponents: at Dallas, Carolina
The Saints could have benefited from a top-10 pick, especially considering the state of the defense. They'll likely have to settle for finding a top defender in the middle of the first.
17. Minnesota Vikings (8-6)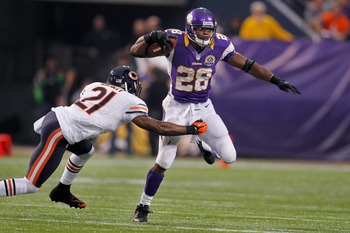 Bruce Kluckhohn-USA TODAY Sports
Remaining opponents: at Houston, Green Bay
An 8-6 record gives Minnesota a chance to crack the playoff field, but two tough games to finish up make that unlikely. Still, the Vikings took steps forward in 2012 that must be accompanied by more progress this offseason.
18. Pittsburgh Steelers (7-7)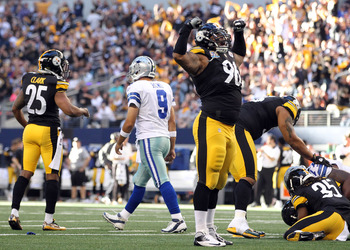 USA TODAY Sports
Remaining opponents: Cincinnati, Cleveland
Even when Ben Roethlisberger went down, the Steelers looked like a good bet to sneak into the postseason. Those chances are fading, and now it appears as if Cincinnati has the inside track.
19. Dallas Cowboys (8-6)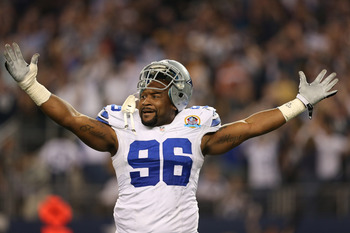 USA TODAY Sports
Remaining opponents: New Orleans, at Washington
At 8-6, the Cowboys suddenly have control over their playoff destiny. However, tough games with a good New Orleans team and a difficult road trip to Washington might derail those chances.
20. Chicago Bears (8-6)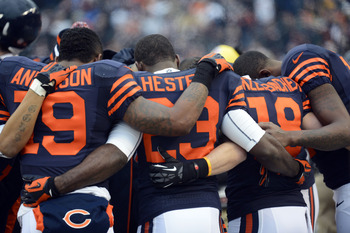 Mike DiNovo-USA TODAY Sports
Remaining opponents: at Arizona, at Detroit
The Bears are looking a second straight late-season collapse right in the face. Maybe a higher draft pick can help Chicago work out the myriad of problems along the offensive line.
Playoff Teams (21-32)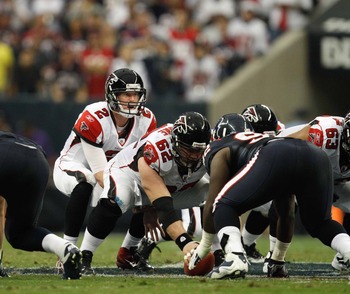 Thomas Campbell-USA TODAY Sports
Note: Playoff-qualify teams decided by postseason results. Game-by-game predictions for the playoffs were not made for this order.
21. Cincinnati Bengals (8-6)
22. New York Giants (8-6)
23. Indianapolis Colts (9-5)
24. Seattle Seahawks (9-5)
25. St. Louis Rams (via Washington Redskins, 8-6)
26. Baltimore Ravens (9-5)
27. Green Bay Packers (10-4)
28. San Francisco 49ers (9-3-1)
29. New England Patriots (10-3)
30. Denver Broncos (11-3)
31. Atlanta Falcons (12-2)
32. Houston Texans (12-2)
Keep Reading