10 Things We Learned from Notre Dame's Win over Purdue
Joe Robbins/Getty Images

In the second game between two Indiana teams at Bankers Life Fieldhouse in Indianapolis on Saturday, Notre Dame defeated Purdue, 81-68.
The game did not provide the same fireworks as the Indiana-Butler game did, as the Fighting Irish were ahead for most of the game.
The Irish survived a scare in the second half when Purdue's Rapheal Davis scored 21 points and brought the Boilermakers within 10 points of their in-state rivals.
Davis' effort was not enough for Purdue, as they fell short and dropped to 4-6 on the season while the Irish improved to 9-1.
Here are 10 things we learned from Notre Dame's win over Purdue in Indianapolis.
Begin Slideshow

»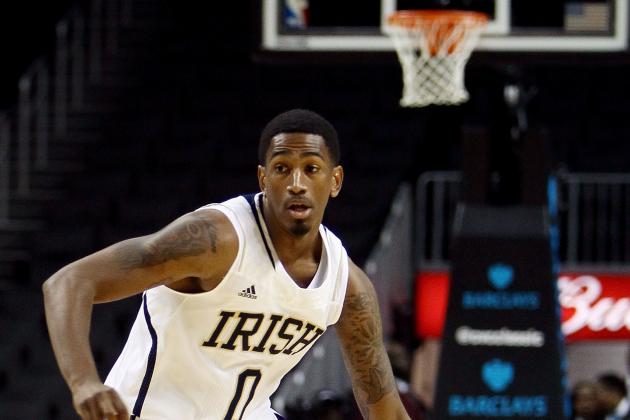 Alex Trautwig/Getty Images

With 14:17 left in the first half, Notre Dame guard Eric Atkins committed his second foul.
Instead of going with the traditional train of thought and taking the junior out of the game, coach Mike Brey kept Atkins in the game and he was rewarded for the risk he took.
Atkins played for the rest of the first half and he scored all six of his first half points after committing his second foul.
Atkins did end up with four fouls, but foul trouble never became an issue for the junior guard as he played for most of the second half.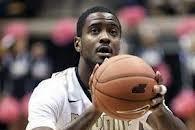 Image Courtesy of indystar.com
Down by eight at halftime, Purdue needed a spark and they found it in one of their six freshmen.
That player was Rapheal Davis, who led the second-half run by the Boilermakers with 21 points
Davis gave Purdue a slight chance of coming back to defeat the Irish, unfortunately, there were no other Boilermakers who stepped up to add to the contributions made by Davis in the second half.
With his emergence in Saturday's game, Davis will get plenty of playing time in the next few games and could be a player that the Boilermakers can rely on in conference play.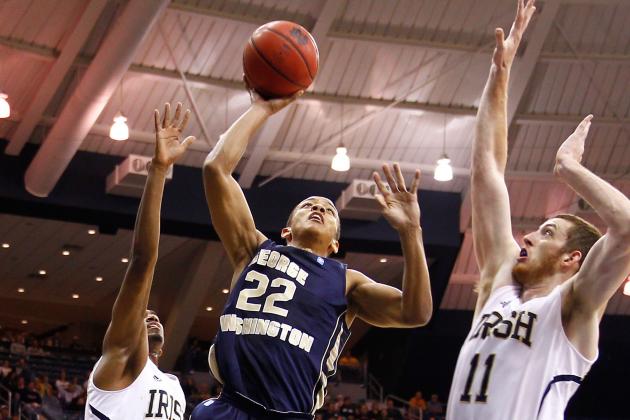 Michael Hickey/Getty Images

Garrick Sherman came off the bench on Saturday and had an impressive performance for a Notre Dame team that barely uses anyone off their bench.
The transfer from Michigan State scored 11 points and was perfect from the field—he went 5-for-5.
Sherman also earned some valuable minutes in the second half while Jack Cooley was being tended to on the bench after taking a elbow to the head.
Sherman will be a valuable asset in the paint for Mike Brey to use throughout the rest of the season in tandem or in place of Cooley.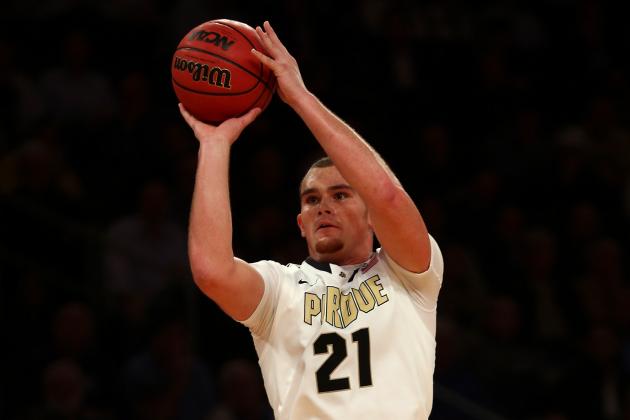 Elsa/Getty Images

Purdue is a very young team but they do have one experienced senior on their roster.
That senior is D.J. Byrd, but he has failed to contribute anything good to the Boilermakers in the last four games.
Coming into Saturday's game, Byrd scored a total of four points in a total of 76 minutes against Xavier, Lamar and Eastern Michigan.
Byrd did show signs of improvement on Saturday by scoring 13 points, but it was not him who led the Boilermakers' attempted comeback in the second half.
The Boilermakers had to rely on freshman Rapheal Davis to engineer a comeback.
If Purdue is going to do anything positive in a very competitive Big 10 Conference, Byrd will have to become a better leader with his play on the court.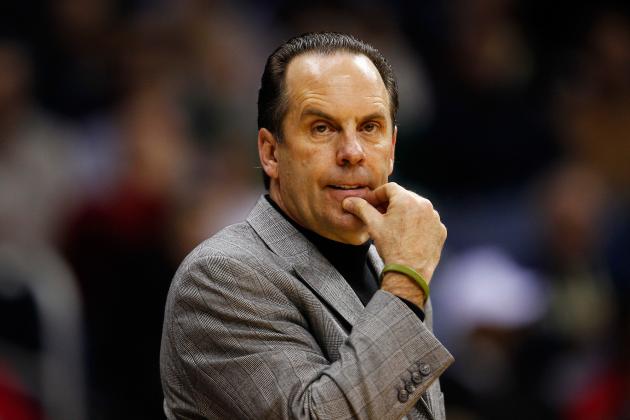 Michael Hickey/Getty Images

With 10 minutes left in the game, Notre Dame was up by 21 points and they began to get too comfortable with their lead.
As a consequence of feeling too relaxed in the lead, Purdue went on a 20-7 run before the Fighting Irish woke up and realized they had to put more effort into closing out the game.
If Notre Dame acted this way during Big East play, they might have lost the game.
Luckily for the Fighting Irish, they were facing an inexperienced Purdue team that could not recover from all their missed shots earlier in the game.
Mike Brey's team must take away from the win that they cannot cruise to a victory in the second half.
If they do it again, the Irish might not be so lucky and could end up on the losing end of a big comeback.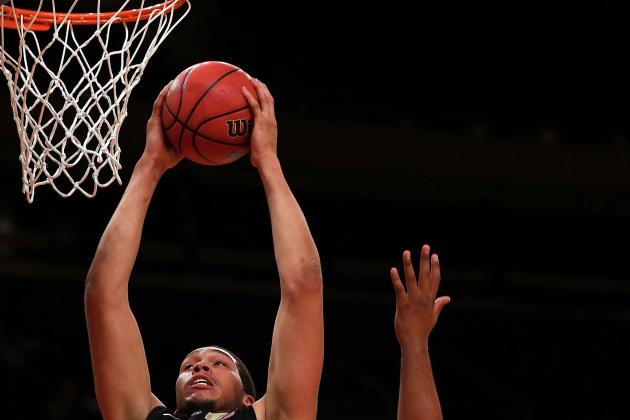 Elsa/Getty Images

Purdue freshman center A.J. Hammons went up against an experienced big man in Notre Dame's Jack Cooley on Saturday.
There are plenty of reasons to believe that Hammons can eventually follow the path of Cooley and become a star later in his college career.
Hammons has the size and body type that will give opposing big men a problem in the paint.
Hammons has plenty of time to develop into a star center and he needs to become confident in his abilities.
The 7'0" center barely attacked the paint when he was guarded by Cooley on Saturday.
If he was already confident in his abilities, Hammons would have given Cooley plenty of trouble and could have potentially put the Notre Dame forward into foul trouble.
That is a part of the game that Hammons will learn under coach Matt Painter. Do not be surprised if he becomes a star towards the end of the season for the Boilermakers if he further develops his skills.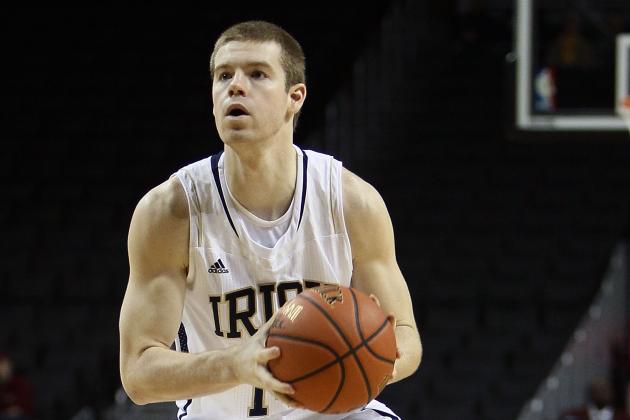 Alex Trautwig/Getty Images

Notre Dame possesses one of the nation's best guard duos in Jerian Grant and Eric Atkins— and they were at their best on Saturday night.
The biggest combination from the duo was in the assist category, as they combined for 15 of the team's 19 assists.
Atkins played a bigger part in the game with his scoring, as he netted 17 points, while Grant only contributed nine on the night.
Those two guards combined with Pat Connaughton and Scott Martin to form a depth at the guard position that you rarely see in college basketball.
Connaughton and Martin will not be players to rely on for assists, but they can surely be relied on for their shooting.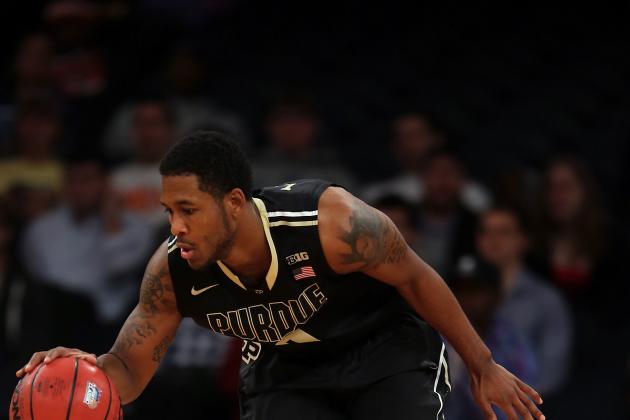 Elsa/Getty Images

Watching Purdue shoot the basketball for most of the game was painful.
The Boilermakers kept missing shots from everywhere on the court and ended up shooting 41 percent from the field.
That number would be significantly lower if Rapheal Davis did not bring them back within 10 points in the second half with his spectacular shooting.
As a team this season, the Boilermakers are shooting just above 41 percent from the field. Their latest poor performance came last week in their loss to Eastern Michigan where they only scored 44 points and shot less than 30 percent from the field.
If the Boilermakers even want to have a chance at contending for a spot in the postseason, their shooting problems must be fixed sooner rather than later.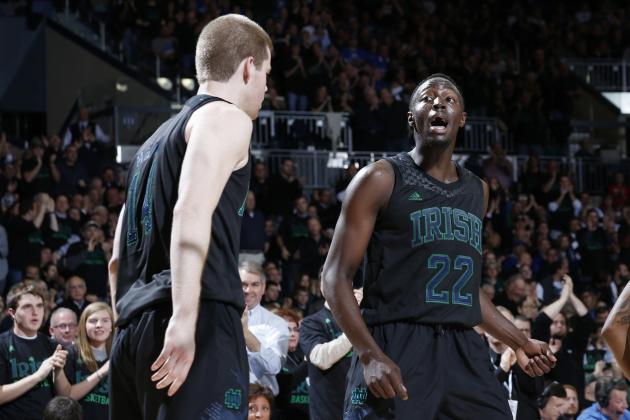 Joe Robbins/Getty Images

There are many strong teams in the Big East Conference this season, but Notre Dame may be the best.
Mike Brey's Fighting Irish team has plenty of experience and they do not lack skill at any position.
The Irish have a strong paint presence in Cooley, who now has a strong backup in Sherman to rely on as well.
The backcourt, led by Atkins, rarely makes mistakes and can cause opposing teams trouble with its quality three-point shooting.
It will not be an easy road to the Big East title with teams like Syracuse, Louisville, Cincinnati and Georgetown also contending for the title, but if there is any team that beat all of those teams, it has to be Notre Dame.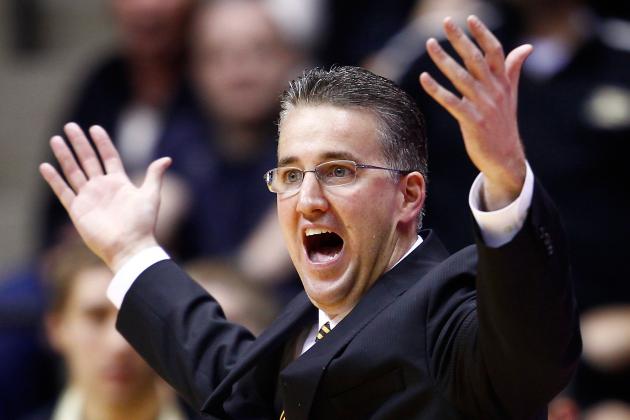 Michael Hickey/Getty Images

Let me make this clear right now, Purdue is not going to be a challenger for the Big Ten title. They may not even finish above .500 in the conference, but they will give opponents some problems.
Mackey Arena is always a tough arena for road teams to win in and Matt Painter will keep coaching his group of young talent to make them better as the season progresses.
If the Boilermakers' core of freshmen begin to gel together and shoot over their average of 40 percent, they may actually pull off an upset or two in conference play.