TUF 16 Finale Results: Power Ranking the Preliminary Card Fights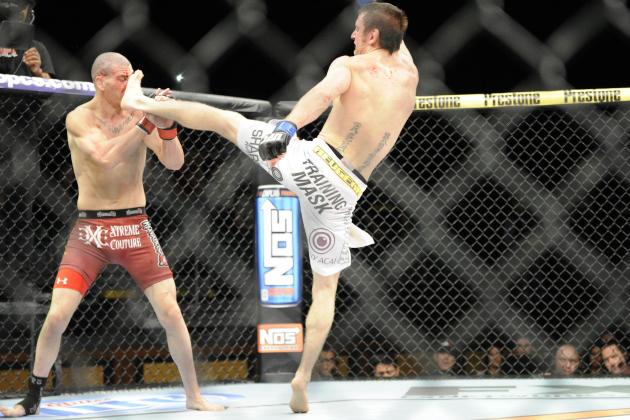 Josh Holmberg-USA TODAY Sports

Before the The Ultimate Fighter 16 Finale kicked off at 9:00 p.m. ET, seven bouts were already in the record books.
The night's preliminary action spanned across Facebook and Fuel TV, and brought no shortage of excitement, nor finishes. Of the seven TUF 16 Finale undercard fights just one made it to the final bell. All told, there was four knockouts and two submissions to go around.
Here, we'll recap Saturday night's early action and rank each bout in order of how it delivered.
Begin Slideshow

»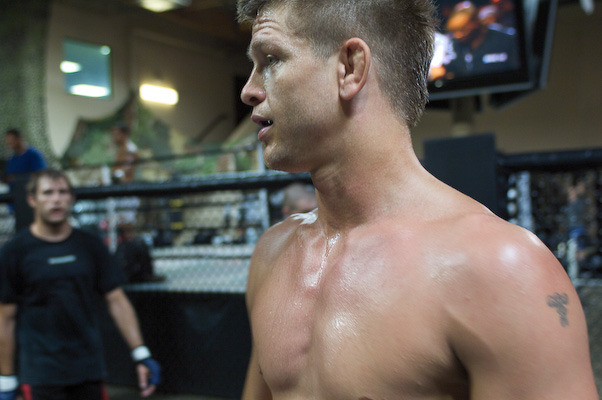 Photo by sherdog.com
The last prelim of the evening was a brief one. After a short feeling-out period between Mike Pyle and James Head, Pyle landed a big knee from the clinch that collapsed his opponent and followed up with punches to finish him off.
It took Pyle just 1:55 to score his third straight knockout win.
There wasn't a lot to this match but the finish, aside from an early assault from Head.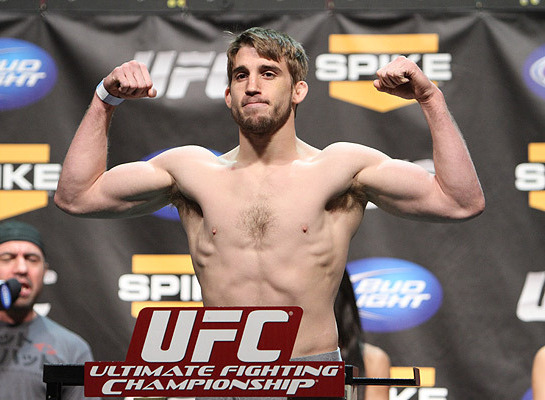 Photo by mmaweekly.com
The Fuel TV portion of the TUF 16 Finale began with a welterweight bout between T.J. Waldburger and Nick Catone.
After a round of grinding wrestling, Waldburger came out like a horror to start the second frame, blasting Catone with a stiff right hand before jumping in and working for a guillotine. Catone defended well, but Waldburger was able to switch his attack to a triangle choke that put Catone out.
All in all, this was a dull five minutes followed by a hectic onslaught and excellent submission from Waldburger.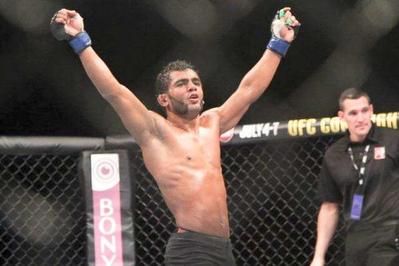 Photo by sherdog.com
Facebook's final TUF 16 Finale bout was a bantamweight contest between Reuben Duran and Hugo Viana.
It didn't last very long.
Viana repeatedly blasted Duran with right hooks throughout the first round until the latter just stopped shaking them off at the 4:05 mark of Round 1.
The one-sided victory moves Viana to 7-0 as a professional, but the knockout was his first career finish.
Though it was brief, the knockout and action leading to it made it worth watching.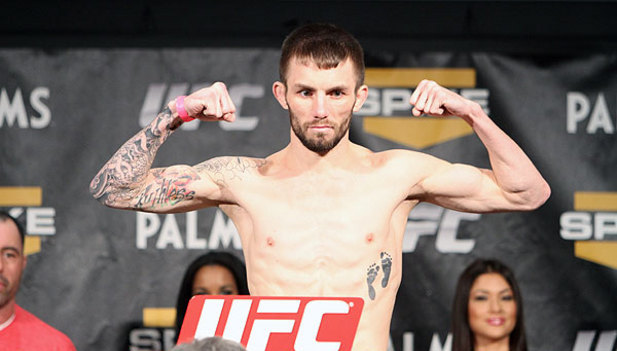 photo by mmaweekly.com
Johnny Bedford moved to 2-0 in the UFC by knocking out Marcos Vinicius at the TUF 16 Finale in brutal fashion.
After completely manhandling his opponent in the fight's opening frame, Bedford finished at the 1:00 mark of Round 2, landing a nasty right hand and following up with a flurry.
The bout was pretty entertaining, though entirely one-sided. Bedford looked great, and if Vinicius had been more game, the outing likely would have been a very exciting one.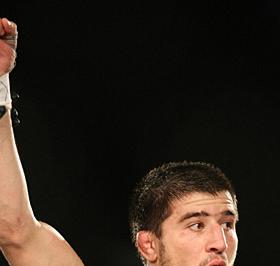 Photo by sherdog.com
Rustam Khabilov debuted in the UFC at the TUF 16 Finale, defeating opponent Vinc Pichel via first-round knockout.
The Russian took 2:15 to stop his American counterpart, dazing him with the final of several suplexes before hammering away for the stoppage.
Though quick, one-sided thumpings are not usually the most exhilarating fights to witness, Khabilov really put on a show that no fan could help but be impressed with.
It was a small sample size, but look out UFC lightweight division.
Outstanding UFC debut.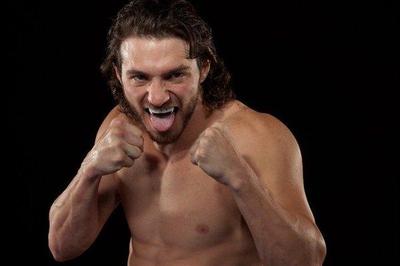 Photo by mmabay.co.uk
A lightweight Facebook battle between Mike Rio and John Cofer delivered nearly 15 minutes of solid action. The bout pitted Cofer's striking against Rio's wrestling and grappling, and delivered a product that was both exciting and competitive.
Less than a minute to the final bell, Rio sank in an armbar that forced Cofer to tap. The finish saved the three ringside judges from having to score what to that point had been a tough match to assess.
Though the result was disappointing for Cofer, The Ultimate Fighter veteran looked much improved since last time out, and was able to contribute to an all-around good fight.
The victory was Rio's first in the UFC and allowed him to throw his hat into the ring for the Submission of the Night award.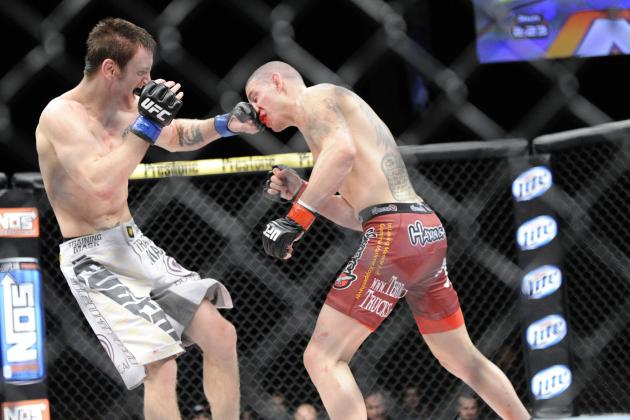 Josh Holmberg-USA TODAY Sports
Tim Elliott earned his first UFC victory by defeating Jared Papazian.
The first fight of the night—a Facebook battle between Tim Elliott and Jared Papazian—set a blistering tempo for the rest of the card to follow.
An illegal knee from Papazian looked like it might spoil things in the early going, but Elliott was able to recover after an extended break and the two resumed action with the same incredible pace they began with.
The fight featured a little of everything—lots of good exchanges, some powerful takedowns (from Elliott) and a bevy of submission attempts (also from Elliott).
Though it's not as if Papazian didn't put up any resistance, Elliott controlled the action and earned a clear-cut unanimous decision victory.
The flyweight affair is certainly not undeserving of Fight of the Night consideration.