Buccaneers vs. Saints: Live Game Grades, Player Analysis for Tampa Bay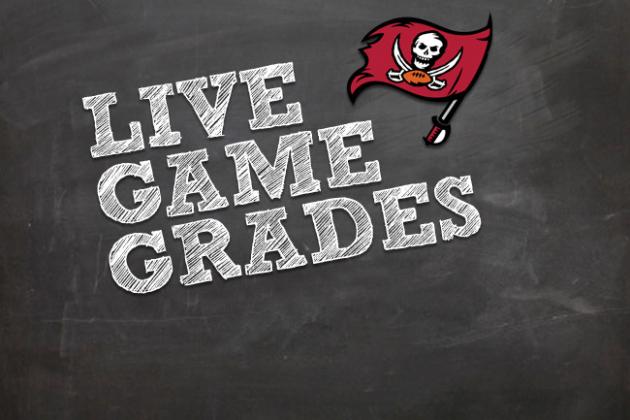 41-0 Saints with the win
At 1:00 p.m. EST, the Tampa Bay Buccaneers faced off against the New Orleans Saints in an all-NFC South matchup.
The Bucs lost. Embarrassingly.
This slideshow will provide you with game grades and analysis for Tampa's quarterback, offense, defense, special teams and coaching staff each quarter.
Begin Slideshow

»
Kim Klement-USA TODAY Sports

Overall Grade: D
Q4 Grade: D
Just as how I have transcended the world of poor defensive back play, I have now passed from the world of boneheaded-Josh Freeman throws.I am now on the Dan Orlovsky plane.
Q3 Grade: C
When Josh Freeman yes time to throw, he uses it to under throw a tightly-covered Dallas Clark. Needless to say, that ball was picked off. Throw wasn't exactly a microcosm of today's performance, but close.
Q2 Grade: D+
No.5 with two red zone interceptions on the day. Maybe the second one was a miscommunication, but whose fault was it? At this point, I'm more inclined to side with the receiver.
Accuracy has left much to be desired.
Q1 Grade: D+
Josh Freeman gets the "D+" because of the interception. He locked on to his receiver and made a stupid decision, two problems frequent enough to hold him back from becoming a Top 5 quarterback.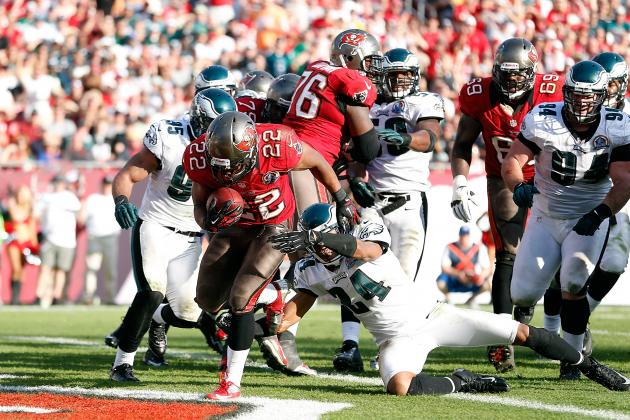 J. Meric/Getty Images

Overall Grade: D+
Q4 Grade: D+
Once LeGarrette Blount gets multiple carries, you know that your offense has totally failed on the day.
Q3 Grade: C
Bucs actually had a few drives going. Too bad they didn't produce any points.
Q2 Grade: D
Mike Williams might want to work on his route running. If not for an excessive double move, he might have put six on the board. Instead, Free threw a pick on the very next play.
Offensive line can neither run block nor pass protect. This means Doug Martin has just 16 yards on eight carries.
Q1 Grade: C
We saw some production out this offense, until Freeman's pick. I'd prefer for the offensive line to give him more time in the pocket, though.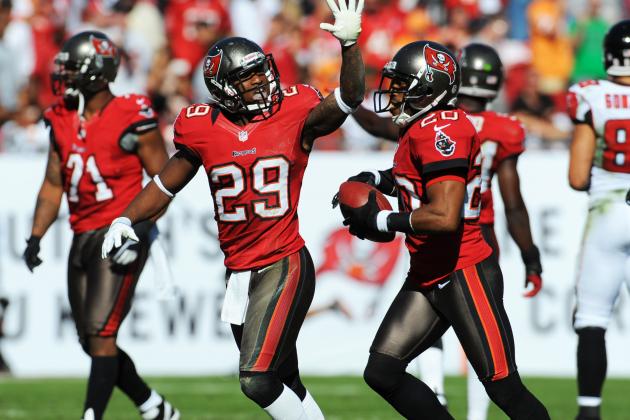 Al Messerschmidt/Getty Images

Q4 Grade:
I see the light!!!!!!!
It's a Top 10 draft pick spent on a cornerback!!!!!!!!
Q3 Grade: D
Without Eric Wright I think we can officially write the Bucs off as playoff contenders. In case you hadn't yet realized, of course. Since Wright's last game, v. Carolina, Tampa has not won a single game yet.
So for the rest of this game, I will no longer comment on the pass defense. I have moved on from lesser secondaries into a new state of being.
Q2 Grade: D
Difference between #Bucs defense today and the one on the field this time last year? Um, nothing.

— Stephen Holder (@HolderStephen) December 16, 2012
Q1 Grade: D-
Bucs dead last in pass defense in NFL. Brees went 5 for 5 for 67 yards, finding wide open receivers on every pass.

— Saints RapidReports (@CBSSaints) December 16, 2012
Yup. And that was just the first drive.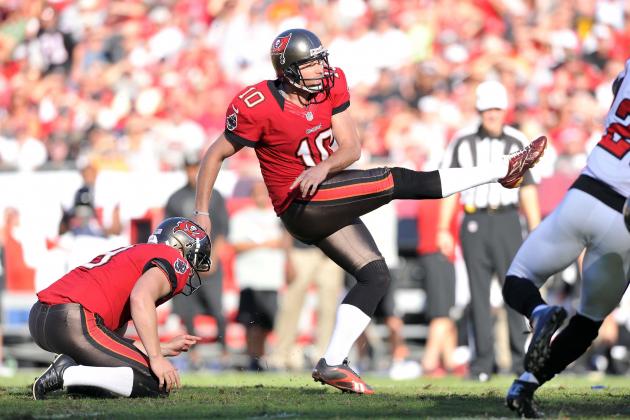 Brad Barr-USA TODAY Sports

Q4 Grade: C
Thank you, special teams, for being the one non-terrible aspect about the Bucs today.
Q3 Grade: A
Rookie safety Keith Tandy got a great 18 yards on the fake punt.
Q1 Grade: A
Official verdict: Roscoe Parrish's 39 yard punt return was not average. It was inspired.
Q1 Grade: C
Special teams were average.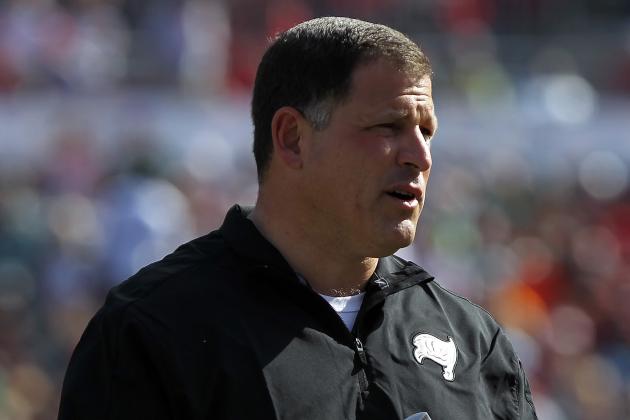 Kim Klement-USA TODAY Sports

Overall Grade: C-
Q4 Grade: D
One coaching decision that we can genuinely praise is benching the starters with 3:00 left on the clock.
Other than that, no dice.
Q3 Grade: C-
Brilliant call to go for the fake punt run on fourth down. Too bad the ball ended up getting intercepted.
Could have seen a better call on the red zone 4th-and-2. Maybe they should have handed the ball off to Doug Martin. It's not like the guy is the NFL's fourth-leading rusher or anything. Wait a minute...
Q2 Grade: C-
Hey, coaches, here's an idea: on third down, don't have your primary receiver stay behind the marker. Have him him run beyond, so that if the pass is completed, he will get the first down for sure. Also, can you find some DBs who can cover?
No comments on the coach-player confrontation on the Bucs sidelines. We don't know the whole story yet.
Q1 Grade: C
Mixed bag from the coaches. Nothing creative, yet nothing horrendously foolish.