New York Jets: 6 Reasons 2012 Hasn't Been a Complete Loss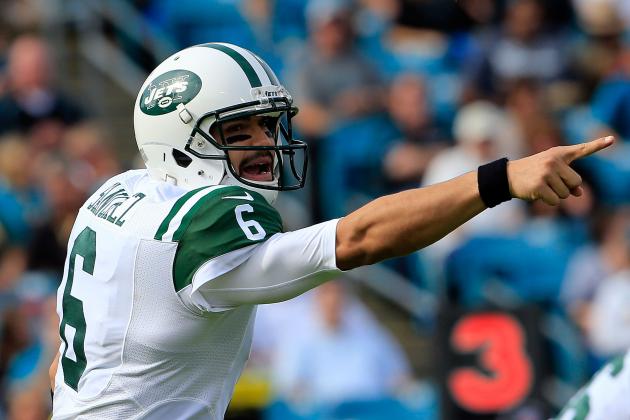 Sam Greenwood/Getty Images

There you have it. The 2012 New York Jets are toast.
After another embarrassing showcase under the national spotlight against the Tennessee Titans, the Jets were officially eliminated from postseason contention last night.
The franchise is perhaps the most pathetic in all of North American sports at the moment. They possess more dysfunction, embarrassment and heartache than any other team in the NFL.
While 2012 will be looked back upon as a momentous failure, there were some, albeit not many, bright spots within the disaster.
Here are six reasons why 2012 wasn't a complete loss for the New York Jets.
Begin Slideshow

»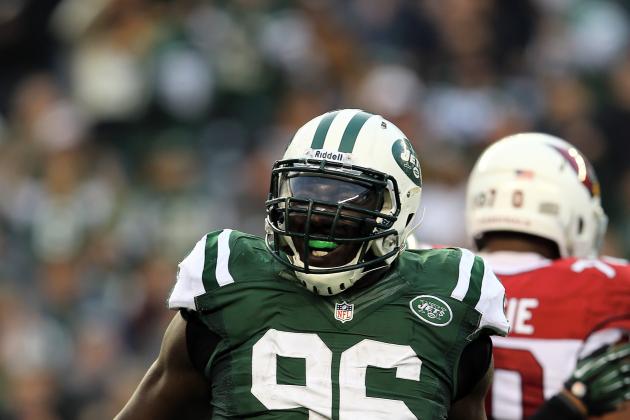 Elsa/Getty Images

Ladies and gentleman, your 2012 New York Jets Most Valuable Player.
Second-year defensive end Muhammad Wilkerson improved his game dramatically this season, and he has turned into a big-time playmaker for the Jets' defense.
Wilkerson has been able to refine his game and emerge as a truly complete defensive lineman, as he has the ability to rush the passer and halt the run.
The 23-year-old will likely be left out of this year's Pro Bowl, mainly because he doesn't get the national recognition he deserves.
In a few years though, the national media will have a hard time ignoring Wilkerson if he continues his dominant ways.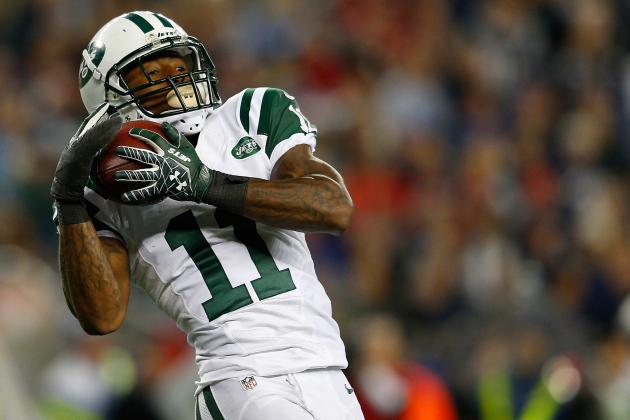 Jim Rogash/Getty Images

It's extremely hard for a wide receiver to stand out when Mark Sanchez is throwing them the ball, especially a developing one such as Jeremey Kerley.
Nonetheless, Kerley has had a breakout season and has provided the Jets' beleaguered offense with a solid receiving threat in the absence of Santonio Holmes.
With Stephen Hill not progressing as expected and Dustin Keller due to hit free agency, Kerley could enter next season as the Jets' complementary option to Holmes in the passing game.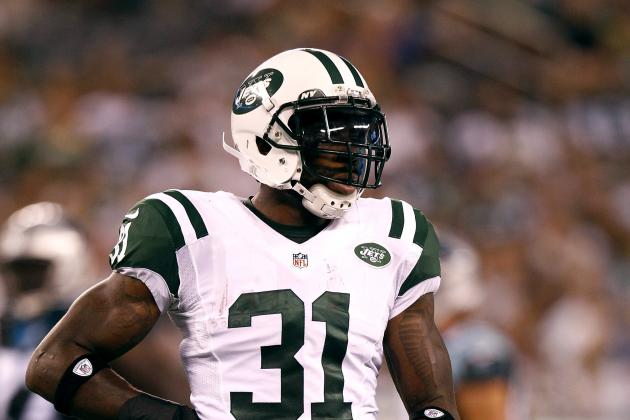 Jeff Zelevansky/Getty Images

Outside of Muhammad Wilkerson, Antonio Cromartie has been the Jets' Most Valuable Player this season.
The veteran cornerback has raised his game to a whole new level with the absence of Darrelle Revis, and he has emerged as a solid No. 1 corner in New York's blitz-dominant defensive scheme.
With Cromartie leading the unit, the Jets pass defense hasn't missed a beat this season, even without the game's best corner.
Despite the Jets' eventual failure to make the playoffs, Cromartie deserves a lot of recognition and praise for his outstanding performance throughout the season.
Sam Greenwood/Getty Images

Quinton Coples hasn't seen a substantial amount of playing time (and who knows why?), but he has dominated during his brief time on the field.
Coples has continually had his way with opposing offensive lineman, exploding through the line of scrimmage and making key stops in the backfield.
The first-round pick, unlike the Jets' other draft selections, seems to have some real potential. He could be a leader and a game-changer in New York's defensive unit for years to come.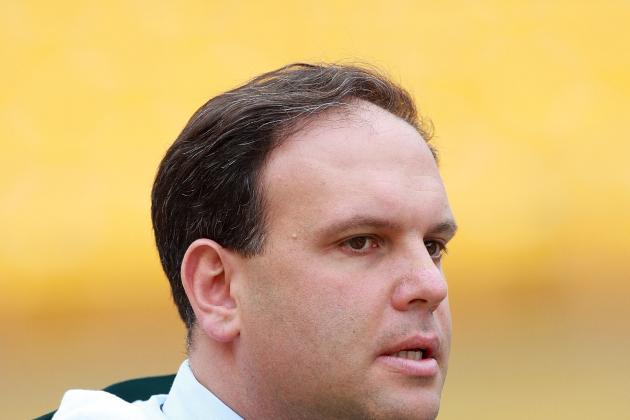 Karl Walter/Getty Images

Mike Tannenbaum can be fully held accountable for the Jets' lack of talent on their current roster.
The New York general manager has struck out on numerous high draft picks, including former first-rounders Kyle Wilson and Vernon Gholston as well as several late-round selections.
Tannenbaum has also overpaid for unworthy free agents and failed to build any depth throughout the roster.
After the Jets' disastrous season that was plagued by injuries and inconsistencies, Tannenbaum's numerous mistakes have finally been exposed.
Woody Johnson will be forced to make some changes, and it will most definitely start at the top with the removal of Tannenbaum from the general manager position.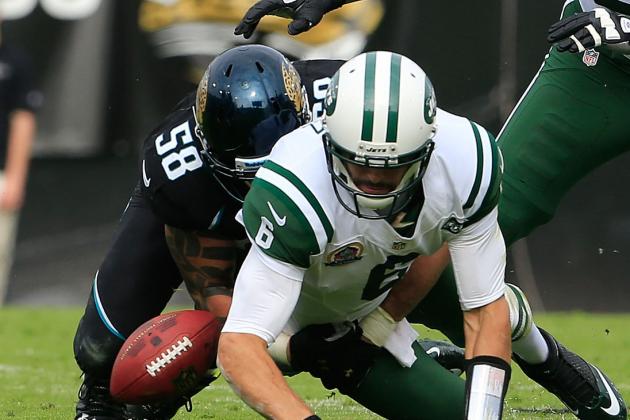 Sam Greenwood/Getty Images

His four interceptions doomed the Jets last night, and his league-leading 23 turnovers have doomed the Jets all season.
Mark Sanchez has not improved in his fourth season in Gotham, he has regressed.
The 25-year-old is simply not a starting quarterback at the NFL-level, as he consistently makes poor decisions and inaccurate throws.
Sanchez, in all honesty, should be benched for either Tim Tebow or Greg McElroy as soon as next week.
Despite signing a massive contract extension last offseason, Sanchez' miserable play this season has made it obvious that the team cannot win moving forward with him under center.