UFC on FX 6: What's Next for the Winners and Losers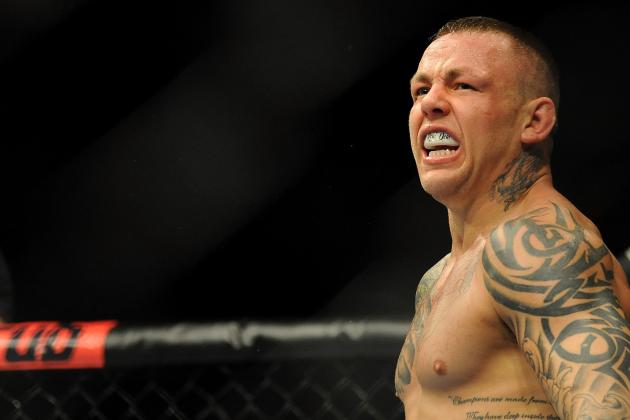 Matt Roberts/Getty Images

Last night, the Zuffa boys made a much anticipated return to Australia for UFC on FX 6. Hosting a pair of tournament finals for The Ultimate Fighter: The Smashes, there was an animosity between British and Australian fighters, which was documented through the airing of the reality program.
The card featured major knockouts as well as some barn-burning action from undercard fighters who were desperate to show Dana White that they are worthy of their roster spot. On the main card, Hector Lombard and Ross Pearson hammered their opponents to earn wins in the featured contests of the night.
Here is a look at what's next for the winners and losers of every fight on the card.
Begin Slideshow

»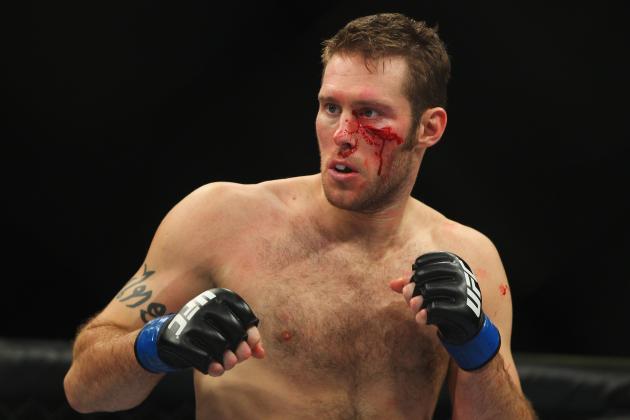 Mark Kolbe/Getty Images

For the second time in as many appearances, light heavyweight Nick Penner was stopped by way of strikes in the first round. While that would usually lead to a pink slip for most fighters, the thrilling bout against Cody Donovan Friday night earned Fight of the Night honors and likely bought Penner another fight.
Assuming that Chad Griggs still has a job, he would make for a fitting opponent, as he is also 0-2 in the UFC, losing a bout by way of first-round stoppage.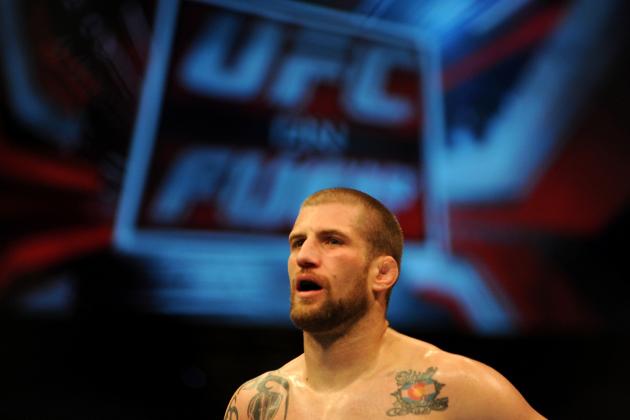 Matt Roberts/Getty Images

On the flip side of the Fight of the Night coin we find the victor, Cody Donovan. Coming in as a late replacement, the one-time Bellator fighter made the most of his opportunity by finishing opponent Nick Penner via TKO late in the first round.
Despite plans to utilize his jiu-jitsu, Donovan was happy to earn a win via strikes. Perhaps a fight with a promotional newcomer is in his best interests, but I'd like to see how he handles himself against another power puncher like Stanislav Nedkov, who is coming off a No Contest against Thiago Silva.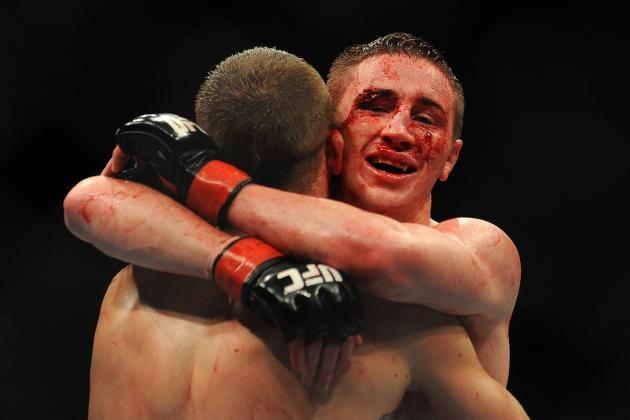 Matt Roberts/Getty Images

The preliminary fighters of Friday night's event likely heard Dana White's pep talk that encouraged them to leave it all in the cage and put on entertaining fights, because the second fight of the night was another war.
Brendan Loughnane came up short on the scorecards, although not many would have been shocked to see his hand raised. Personally, I think the best fight for him is another lengthy Team U.K. member that couldn't get the job done last night: Colin Fletcher.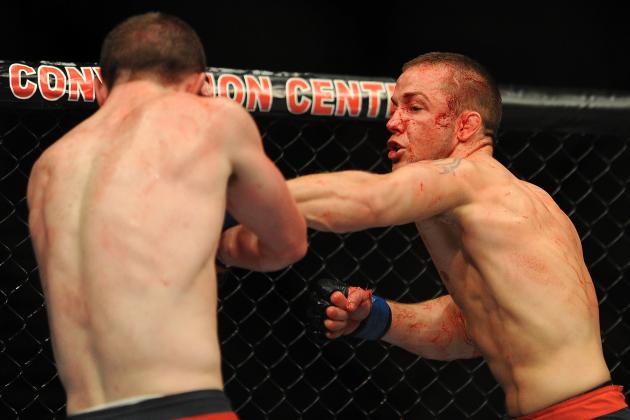 Matt Roberts/Getty Images

An eye injury may have forced Mike Wilkinson out of his shot to win The Ultimate Fighter: The Smashes, but he showed enough promise that the boys at Zuffa brought him in for a fight on the show's finale. It proved to be the right move, as Wilkinson engaged in a thriller for 15 minutes before having his hand raised.
In the ultra-competitive lightweight division, separating yourself from the pack isn't an easy task. But the first step on that path is through a fighter like Abel Trujillo or Ramsey Nijem, who were both victorious at last weekend's UFC on FOX event.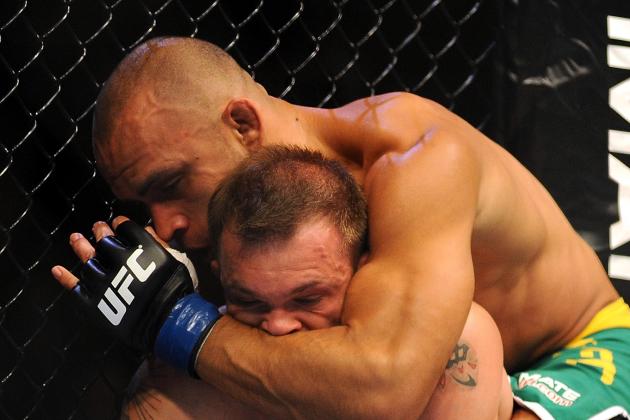 Matt Roberts/Getty Images

When a fighter gets kicked low in the closing moments of a round, it's common to see his opponent swarm once the action is restarted. With 30 seconds left in the first round, that's what happened to Manuel Rodriguez, who was knocked out in spectacular fashion with only three ticks left on the clock.
The welterweight division is packed. Despite how solid Rodriguez looked in the first part of the round, it is unlikely that a welterweight non-finalist from an international version of The Ultimate Fighter will get a second chance to put a UFC win on his resume. For Rodriguez, I think it's back to the independents for the time being.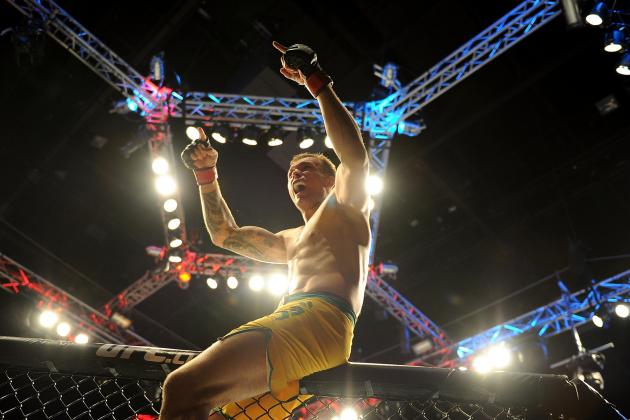 Matt Roberts/Getty Images

Just last weekend, Joe Rogan commented on the fact that many fighters have incorporated a front kick to the face after seeing Anderson Silva and Lyoto Machida utilize it during marquee fights in 2011. Benny Alloway became the next fighter on the list to earn a knockout via the Segal-inspired strike.
Alloway earned the Knockout of the Night bonus to the surprise of no one, and finds himself in an enviable position. Personally, I would love to see a rematch of his tightly contested semifinal fight against Brad Scott. However, with rematches not being a highly desired commodity these days, I'd settle for a pairing with the loser of Saturday night's Ultimate Fighter 16 tournament final between Colton Smith and Mike Ricci.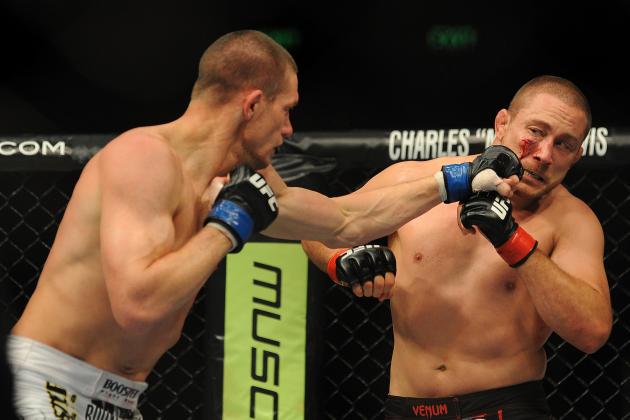 Matt Roberts/Getty Images

Former Ultimate Fighter competitor Seth Baczynski was on a four-fight winning streak before being systematically shut down by the wrestling of Mike Pierce. While he had his moments in the third round, it wasn't enough to keep his streak alive.
Baczynski will square off with another welterweight on the rebound. As much as I'd love to see him face Mike Swick, I think that a fight against John Maguire is more his speed.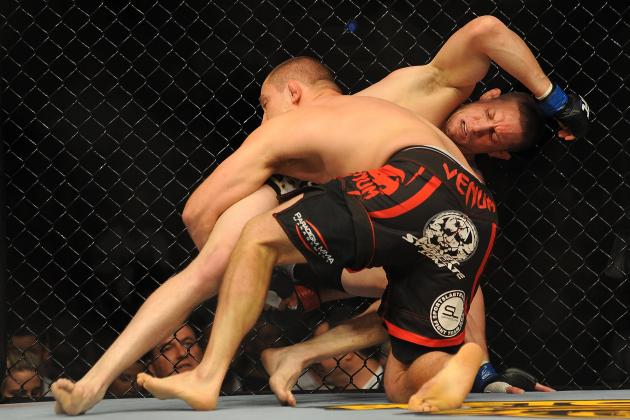 Matt Roberts/Getty Images

OK, so let me get this straight. Mike Pierce is an 11-fight UFC veteran, whose only losses came by way of decision to Jon Fitch (unanimous), Johny Hendricks (split) and Josh Koscheck (split). So why is he still fighting on the undercard of FX events against the likes of Carlos Rocha and Seth Baczynski?
Let's see how he does against another top name in the division. Maybe this time he won't take a loss because of Herb Dean's inconsistency.
Mike Pierce should fight someone along the lines of Martin Kampmann, Dong Hyun Kim or a recently surging Matt Brown.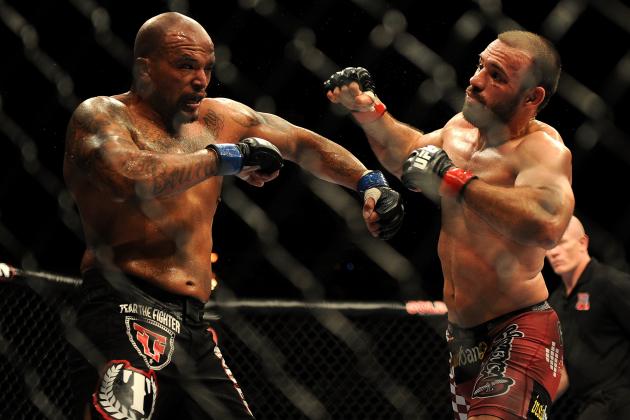 Matt Roberts/Getty Images

Igor Pokrajac famously went to Twitter to complain about Vinny Magalhaes wanting to have a grappling match instead of a fight back at UFC 152. Apparently, Joe Silva heard this complaint and booked the Croatian against iron-chinned striker Joey Beltran.
Getting the standup battle he asked for, Pokrajac was outclassed to the point that he didn't win a single round in the eyes of any spectator. Kudos to his ability to stay conscious. But if you ask for a particular kind of fight and get it, you don't come out smelling like a rose in the event of a loss.
Although Kyle Kingsbury has been considering retirement after his last loss, I don't think the time is right for that. The AKA fighter is a good matchup for Pokrajac, and it's a fight that both men can use to get back on track.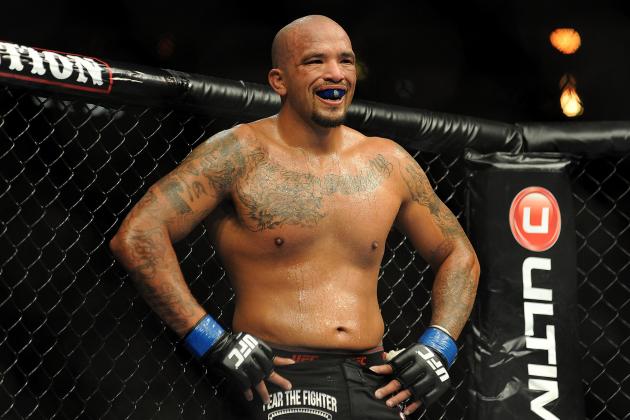 Matt Roberts/Getty Images

Joey Beltran emerged from promotional purgatory Friday night with an impressive showcase of striking finesse against Croatian powerhouse Igor Pokrajac. It was his first UFC win in his last four appearances, and certainly saved him from seeing the hammer dropped.
After fighting four times in 2012, I expect to see him take a couple of months off. The best opponents for his brawling style are already booked. But Beltran could serve as an injury replacement for Cyrille Diabate vs. Jimi Manuwa if the injury bug takes a bite out of either participant.
It wouldn't be surprising if Beltran were to meet his original opponent, Anthony Perosh, once "The Hippo" recovers from his gruesome toe injury.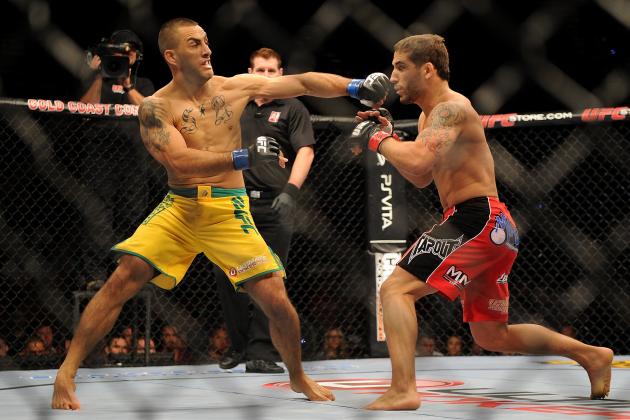 Matt Roberts/Getty Images

Late replacement Yaotzin Meza wasn't expected to do much more than show up in Australia on weight. When he met Chad Mendes, that's about all he did. Meza was knocked out less than two minutes into the contest, much to the chagrin of teammate and UFC lightweight champion Benson Henderson.
Fighters who step up on tremendously short notice tend to stay in the favor of Joe Silva. Meza will get another fight. Perhaps a bout with Akira Corassani is what he needs to get on track.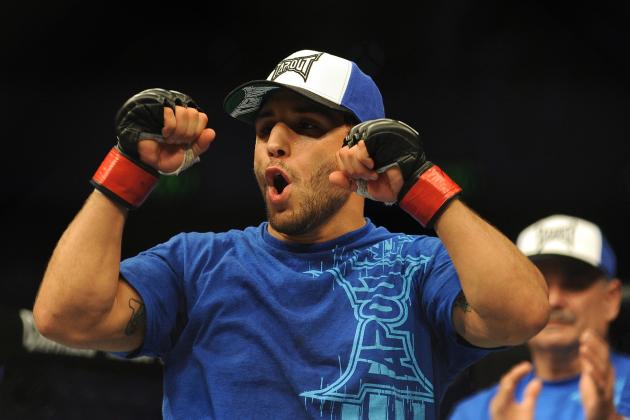 Matt Roberts/Getty Images

Chad Mendes has looked fantastic in 2012. After coming up short against champion Jose Aldo in January, the Alpha Male fighter made a statement to the rest of his division by earning two first-round knockouts in consecutive appearances.
Mendes needs to exclusively be fighting top names. But with his teammate Chan Sung Jung ahead of him on the food chain, it's unlikely that he will be getting a title shot any time soon. Fights with Ricardo Lamas, Hatsu Hioki, Clay Guida or the loser of Aldo vs. Frankie Edgar all make sense.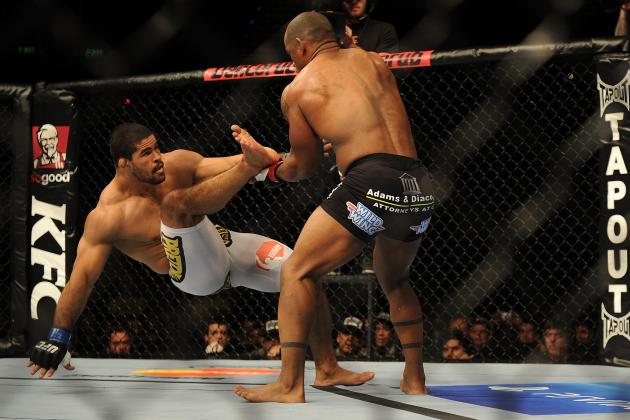 Matt Roberts/Getty Images

From the way he galloped across the cage to get away from Hector Lombard, it was easy to tell that Rousimar Palhares realized the danger that he was in. The bout didn't last long, as Lombard was able to score with big hooks on multiple occasions before the leg-lock specialist inevitably collapsed to the ground.
Palhares saw his stock drop tremendously in 2012, as this is his second consecutive loss by way of first-round KO. He will need to do something magical in his next fight in order to get back on track. Perhaps a previously booked contest with Yushin Okami would be a good idea.
If Okami is successful later this month against Alan Belcher, Palhares should meet the loser of Tim Boetsch vs. Costa Philippou bout.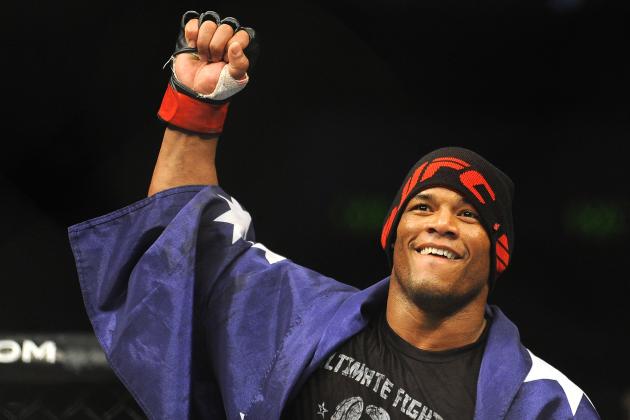 Matt Roberts/Getty Images

Friday night, the Hector Lombard who we've all seen in Bellator showed up inside the Octagon. Anyone who saw Lombard's miserable performance at UFC 149 might have a hard time believing that they had actually watched the same fighter.
After an initial feeling-out process, Lombard pushed forward quickly and aggressively. This left Palhares backpedaling and desperate to find an opening, but it never came. Lombard finished the fight with a big knockout less than four minutes into the opening frame.
Lombard wasted little time in calling out Michael Bisping during his post-fight interview. Regardless of the outcome of Bisping vs. Belfort in January, I think that this is the fight to make.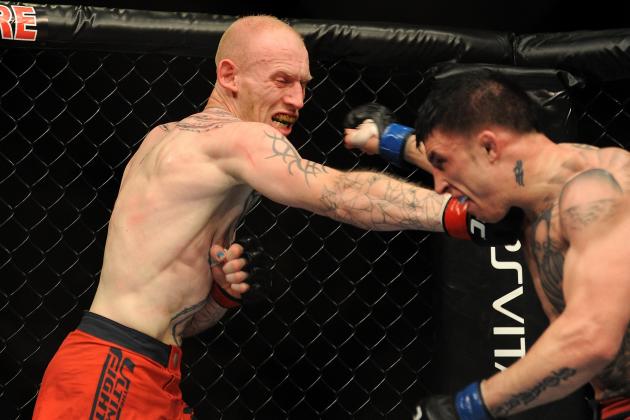 Matt Roberts/Getty Images

Colin Fletcher may not have pulled out the win Friday night against Norman Parke, but he certainly earned the respect of fans who were seeing him for the first time.
In the standup department, Fletcher consistently utilized brutal kicks and the occasional elbow. These made Parke look for the takedown, which Fletcher was unable to defend. On the ground, it was a chess match, but "The Freakshow" did not get the better of it.
As stated in an earlier slide, fellow TUF: Smashes fighter Brendan Loughnane is an excellent matchup for Fletcher. Both men are lengthy, willing to exchange strikes and enjoy putting on a show.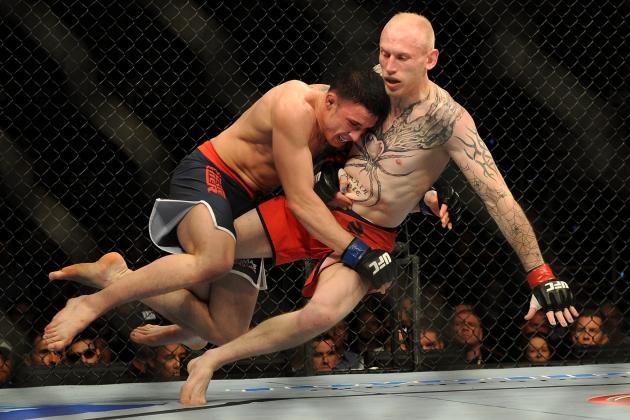 Matt Roberts/Getty Images

TUF: Smashes coach referred to Norman Parke as being a UFC-caliber fighter based on his skill set. Friday night, Parke proved his coach to be correct when he utilized a stifling top game and excellent defensive jiu-jitsu to win a unanimous decision and the tournament championship against teammate Colin Fletcher.
Parke has lot of options, but recently the UFC has slow-rolled their TUF winners as a way of forcing them to develop before meeting the more dangerous opponents on the roster. A bout against Tim Means or Daron Cruickshank is the right speed to get Parke accustomed to his new position in the UFC lightweight division.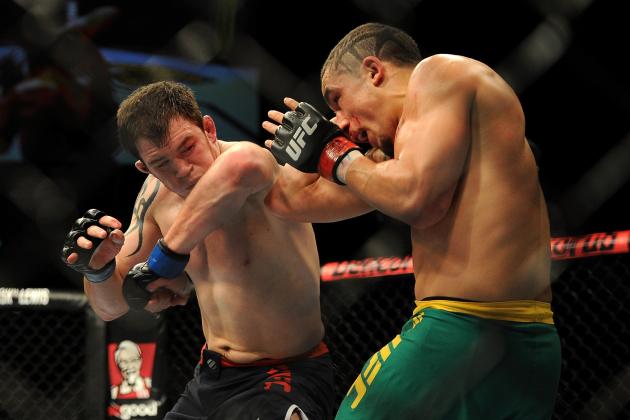 Matt Roberts/Getty Images

Although Brad Scott pushed the pace and applied constant pressure, he simply couldn't overcome the accurate and powerful striking of new TUF: Smashes champion Robert Whittaker.
Scott displayed toughness in being able to weather the storm of Whittaker's flurries. In his finer points in the contest, he landed impressive combinations and scored well-timed takedowns.
While the performance didn't earn him a victory, it was enough to show that he is worthy of another shot in the Octagon, and I think a battle with Papy Abedi or Simeon Thoresen is the way to go.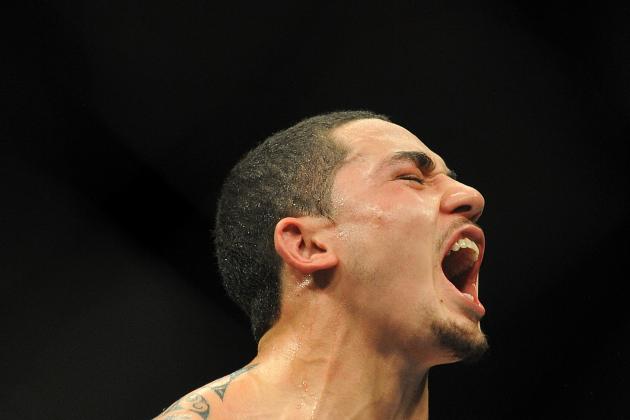 Matt Roberts/Getty Images

With only one representative of Team Australia in either of the TUF: Smashes finals, all pressure was on the shoulders of Robert Whittaker to bring glory to his homeland. And that's exactly what he did.
Utilizing powerful and accurate striking, Whittaker overcame the grappling of Brad Scott to win a unanimous decision.
You think that it's a coincidence that the UFC ran two seasons of The Ultimate Fighter simultaneously within the same weight class? Whittaker will hopefully square off against the winner of Saturday night's contest between welterweights Colton Smith and Mike Ricci, which will crown the winner of The Ultimate Fighter 16.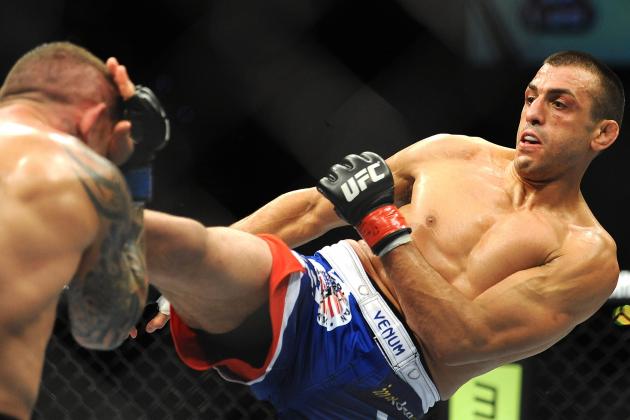 Matt Roberts/Getty Images

It's been a tough fall from grace for George Sotiropoulos. Two years ago, he was on a seven-fight winning streak in the UFC and was considered to be a top contender for the UFC lightweight championship. Since that time, he was outpointed by Dennis Siver, knocked out by Rafael dos Anjos and stopped by Ross Pearson.
Never before has an Ultimate Fighter coach been on a three-fight losing streak after the show. Sotiropoulos is a quality fighter and one of the biggest Australian stars on the roster. His place in the organization is safe for now, but he needs to win his next fight if he wants to keep his job.
It's time for you to prove your worth. Sink or swim, George. A bout with Evan Dunham or Jeremy Stephens is just what the doctor ordered.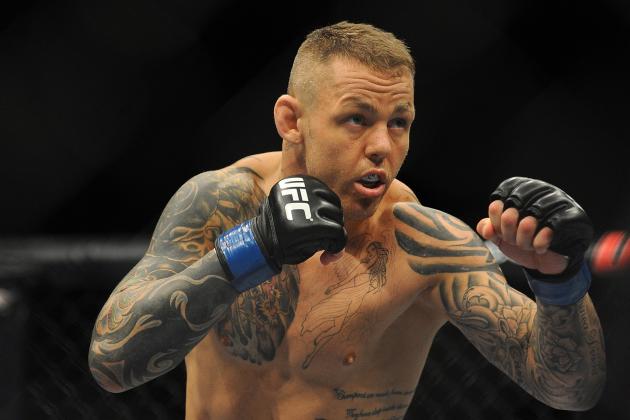 Matt Roberts/Getty Images

Ross Pearson had barely dipped his toe into the featherweight pool before deciding that it wasn't the right temperature. After only two fights at 145, he returned to his lightweight roots Friday night, and the results were excellent.
Pearson outstruck opposing coach George Sotiropoulos to reestablish himself as a name to watch at 155 pounds. Before leaving the division last year, he had gone 4-2 as a lightweight, including wins over Dennis Siver and Spencer Fisher.
This win is the biggest of Pearson's career. What he does with this momentum will alter the trajectory of his career. I'd personally love to see him square off against the winner of Saturday night's battle between UFC standout Melvin Guillard and former WEC champion Jamie Varner.