10 NCAA Players NBA Fans Should Be Watching in 2012-13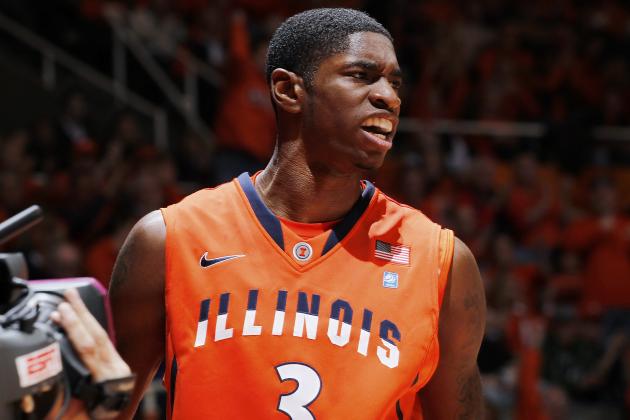 Joe Robbins/Getty Images

In order to get a better grasp of the upcoming NBA rookie classes, it's important for NBA fans to keep an eye on a few key college hoops players who will impact their pro teams.
Some of them have more star potential than others, but each of them is worth watching for a special reason.
We all know the best post players in the 2013 draft will be Cody Zeller and Nerlens Noel, but who are some other bigs that will shake up the 2013 and 2014 drafts?
On the perimeter, can playmakers such as Trey Burke and Marcus Smart translate their talents to the next level?
Find out as we break down a select group of NCAA players NBA fans should be watching in 2012-13.
Statistics accurate as of 12/15/12
Begin Slideshow

»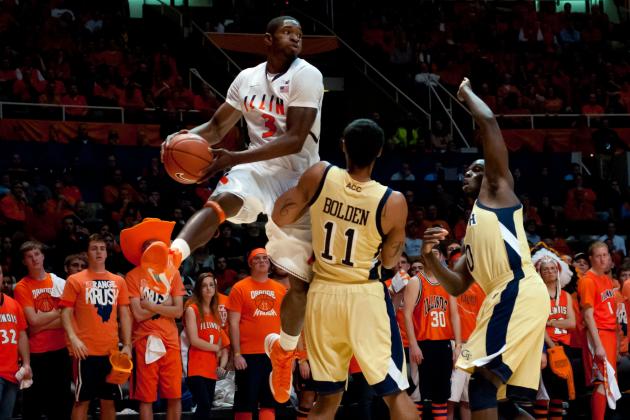 Bradley Leeb-USA TODAY Sports

Height: 6'4"
Age: 21
Why watch him? He's the country's most improved shooter and a sleeper second-rounder in 2013.
The offseason work paid huge dividends for Illinois Fighting Illini guard Brandon Paul, whose shooting percentages have risen to 47 percent from the field and 41 percent from distance.
He's still more or less a one-dimensional scorer, with jump-shooting being his main weapon. But if he keeps this pace up, it may be enough to earn him an early-second round pick and an important reserve role in the NBA.
Keep an eye on Paul as he leads the undefeated Illini through their Big Ten schedule. But before conference play starts, he has a tough test against Missouri December 22.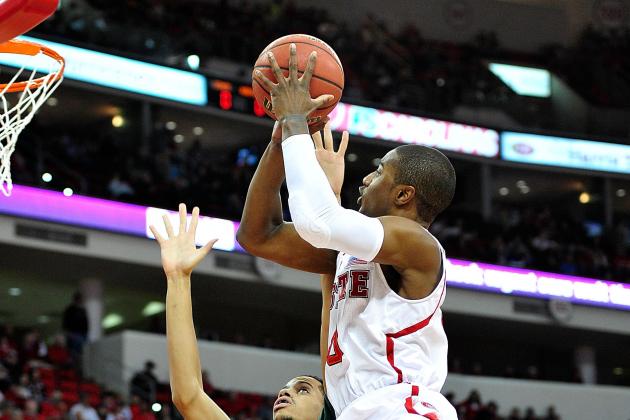 Grant Halverson/Getty Images

Height: 6'4"
Age: 18
Why watch him? He's a thrilling playmaker with stardom potential.
One of the ACC's brightest young athletes is N.C. State guard Rodney Purvis, who is seeing nearly 30 minutes per night for Mark Gottfried's crew.
While his talents include a devastating crossover, a promising pull-up jumper and loads of explosiveness, he's not quite ready for the association. Purvis must work on his offensive discipline and passing; therefore, the 2014 draft would be his wisest move.
N.C. State will square off against a slew of top-notch programs throughout the winter. Let's see how Purvis handles it and whether he can demonstrate consistency and improve his weaknesses.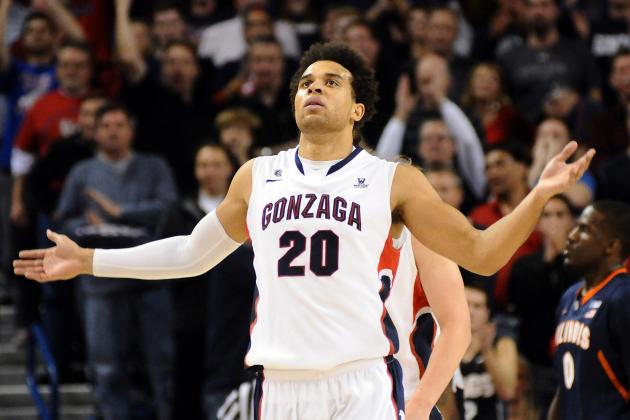 James Snook-USA TODAY Sports

Height: 6'7"
Age: 23
Why watch him? Because he's the best player on the best "mid-major" team in the country.
Elias Harris' draft stock has fluctuated over the last couple years, and now it's not even certain that he'll be drafted in June.
The Gonzaga Bulldogs forward won't stand out athletically at the next level, so he'll have to rely on his developed ball-handling skills, outside shot and post resourcefulness.
Harris posted mediocre results against Gonzaga's toughest opponents thus far. However, he has a chance to redeem himself and prove his pro potential when he faces athletic opponents Baylor and Oklahoma State prior to New Year's.
Will the 6'7" forward prove to be a viable small forward prospect, or will he be exposed as someone incapable of filling any role in the NBA?
Mike Stobe/Getty Images

Height: 6'0"
Age: 20
Why watch him? He's an undersized guard who's difficult to contain. But can he pull it off in the NBA?
Most of you have heard about or watched Michigan Wolverines dynamo Trey Burke from his 2011-12 freshman exploits.
The 2012-13 season is when we find out how good and how consistent he can be.
Burke has gotten off to a hot start this season, weaving his way to 17.1 points and 6.9 assists per game. It means that Big Ten opponents will be game-planning heavier than ever against him.
Bet on him to overcome his adversaries and use his speed to score and create for his Wolverine teammates. He's ready to be a legitimate floor-general prospect.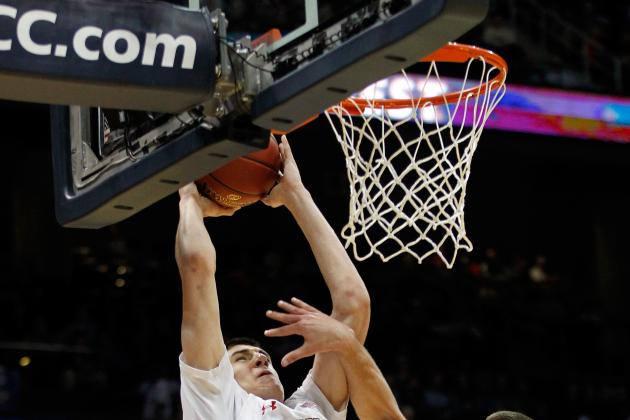 Streeter Lecka/Getty Images

Height: 7'1"
Age: 19
Why watch him? This tower's offense now complements his defense.
The Maryland Terrapins boast a potential top-five pick whose length and emerging skill are desirable among NBA general managers.
Alex Len's ceiling is high because he's shown the ability to improve and develop skills on both ends of the floor.
In the season opener against Kentucky, Len went toe-to-toe with some of the most talented prospects of the 2013 draft. In June, he'll hear his name called right up there with them.
His assertiveness and activeness on offense has improved his stock immensely, and his defense has only gotten better. Don't be surprised if he's one of the key players in the ACC and NCAA tournaments.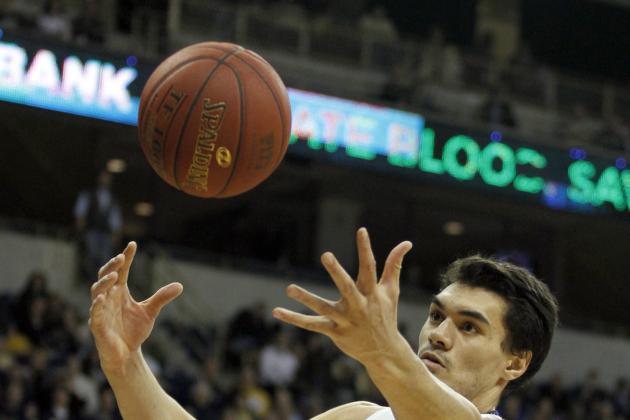 Justin K. Aller/Getty Images

Height: 7'0"
Age: 19
Why watch him? Because he's a relative unknown in American circles.
A New Zealander who never played AAU ball could become one of the most important players in the Big East and ACC over the next couple years.
If the Pittsburgh Panthers seven-footer develops enough in 2012-13 and 2013-14, he could easily be a lottery pick in the 2014 draft.
Right now, he's an energy player who's working on establishing some fluidity in his post game and jumpshot. He has a nose for the ball and will keep the Panthers in plenty of ballgames with his rebounding ability.
Can he become a real NBA center, or is he more likely to be an ineffective benchwarmer?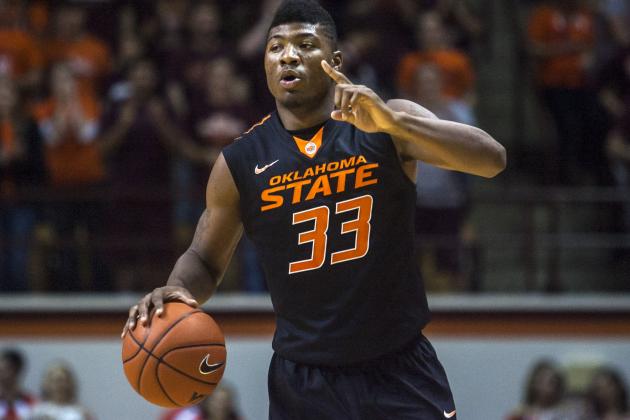 USA TODAY Sports

Height: 6'4"
Age: 18
Why watch him? He could land anywhere from No. 5 to No. 25, keeping a bunch of NBA clubs on alert.
Oklahoma State Cowboys freshman Marcus Smart is a smooth shooter and a smart passer considering his youth. He's impressed scouts with his poise and court awareness.
Is that enough to earn him a top-10 or even top-five selection this spring? When you factor in his less-than-elite speed and agility, he doesn't seem as much of a surefire star.
His superb performances against N.C. State, Virginia Tech and South Florida spell good things for Oklahoma State this season, and he'll give his Big 12 opponents all they can handle.
But at the end of the year, will we be talking about a lottery lock or a late first-round pickup?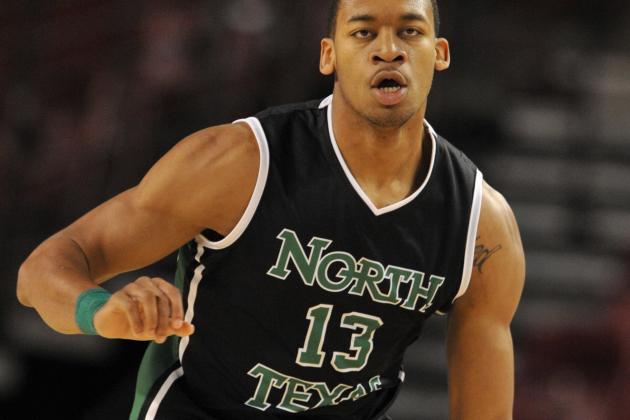 Andrew Fielding-USA TODAY Sports

Height: 6'9"
Age: 20
Why watch him? He's the most athletic mid-major prospect of the 2013 draft.
You might not get a chance to watch the North Texas Mean Green this season, but we implore you to look up Tony Mitchell online simply for entertainment value.
Considering his size, skill and agility, the 6'8" forward has a chance to be effective at both forward positions in the NBA.
He has yet to acquire consistency with his long-range shooting, but he's confidently attempting more than three attempts per game so far this season. In the post, he'll do most of his work as a rebounder and shot-blocker.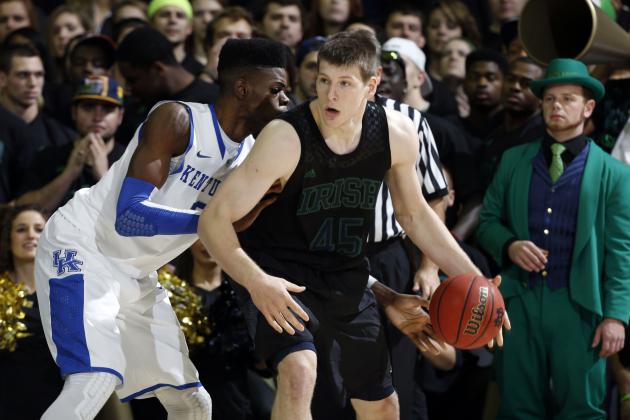 Brian Spurlock-USA TODAY Sports

Height: 6'9"
Age: 21
Why watch him? He's a fringe prospect who could be a great role player in the association.
Notre Dame Fighting Irish forward Jack Cooley isn't a dynamic playmaker, and he doesn't have the potential to be a second or third-leading scorer on an NBA squad.
But his strength and work in the paint could make him a valuable bench asset for an NBA club. Jonathan Givony of Draft Express breaks down his attributes:
He does a terrific job of establishing deep post-position thanks to his excellent lower body strength, and doesn't have any qualms banging up against his opponent ferociously to carve out an extra inch or two of space to get his shot off. He also sets very good screens, and shows perfect timing rolling to the rim, having soft enough hands to catch virtually anything thrown his way, and excellent touch finishing off the glass, with either hand.
If you haven't seen him play already, get acquainted. That way, you'll be in the know when you see him helping an NBA contender in the future.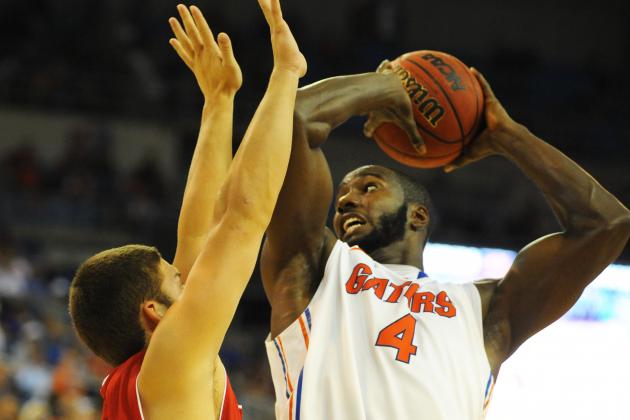 Al Messerschmidt/Getty Images

Height: 6'9"
Age: 20
Why watch him? He's a physical specimen, yet a basketball enigma. Will he ever be skilled enough for the NBA?
Strength and explosiveness aren't a problem for Florida Gators forward Patric Young. His strength and explosiveness cause lots of problems for opponents, though.
What happens when he gets to the next level and every NBA squad has an athlete who can contain him? He'll need to rely on whatever skills he can grow at Florida.
So far, anything beyond a dunk or a put-back lay-in seems like a forced project for him. His ball-handling, footwork and touch all have vast room for improvement.
That doesn't mean there isn't hope for him, as many of Billy Donovan's pupils have exceeded expectations in the NBA.
For more NBA and NCAA coverage, follow me on Twitter: