Pittsburgh Steelers vs. Dallas Cowboys: Live Score, Highlights and Analysis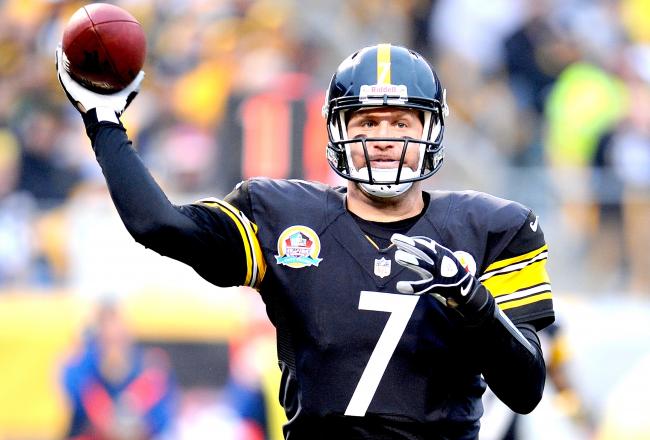 It is over in Dallas, folks.
A Big Ben interception and a chip shot field goal from Cowboys ended it in overtime for Dallas. This was possibly one of the biggest games of the year, and no doubt the biggest for the Cowboys
Final

Cowboys 27

Steelers 24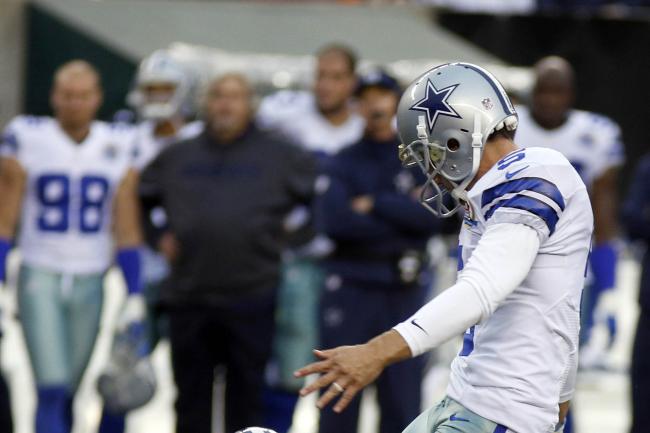 There are almost no words for the game that we just witnessed in Dallas.
In overtime, the Steelers received the ball first, but on the second play of their drive, Big Ben throws a crucial interception to Cowboys cornerback Brandon Carr.
Carr then returns the ball down to the goal line, giving Dallas an easy shot at a win.
Cowboys kicker Dan Bailey trots out on the field for a very simple 20-yard field goal to win the game for Dallas.
This is the Cowboys third win in a row, catapulting them into a three way tie for the lead in the NFC East. More and more, its looking like the season's very last game between the Redskins and the Cowboys will be for a spot in the playoffs.
So long, sports fans. What a great game we got to watch, now, lets go and get a snack!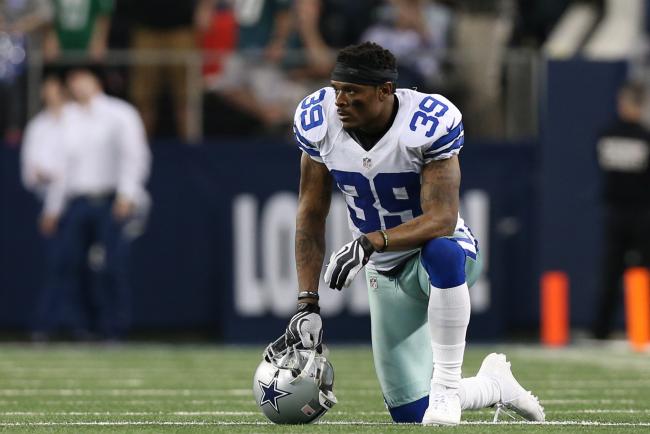 Big Ben just made the game's most crucial mistake, throwing an interception in overtime to Cowboys $50 million corner Brandon Carr.
Carr picked it off and brought it down to the Cowboys goal line to give the Cowboys a chance at a win.
Whew, what a game!
We are headed to overtime in Dallas, folks. The last time the Cowboys were in an overtime game, they beat the Browns by three points in Dallas.
Steelers will get the ball first, so the Cowboys have to at least hold Pittsburgh to three points for a shot at glory.
4th Quarter :18
Just 25 seconds remaining in Dallas and the Steelers have the ball. Cowboys forced to punt after Harris' very good punt return to bring the ball to midfield.
Its looking like overtime, but who knows what may happen. Will the Steelers got for the jugular?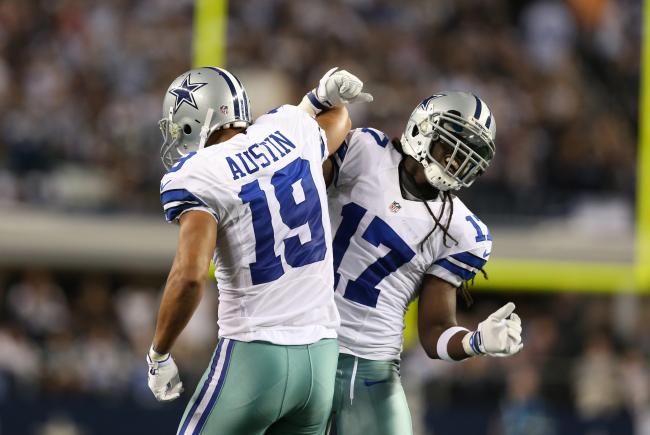 4th Quarter :36
Things continue to progress in Dallas as receiver/return man Dwayne Harris returns a punt from his own twenty down to midfield.
Just about 30 seconds remaining in Dallas and they have just one timeout remaining. What's going to happen to end this game?
4th Quarter 1:03
On two straight plays, the Cowboys have sacked Ben Roethlisberger for a loss. Linebacker Anthony Spencer has a sack and a half on the day, with his last one possibly saving the game.
What a great football game in Dallas right now.
A little perspective for Cowboys fans when thinking about the secondary.
Cowboys have three guys in the secondary right now that they signed mid-season.

— Tim MacMahon (@espn_macmahon) December 17, 2012
Steelers fans, this is your team's moment.
Big Ben has three timeouts and 107 seconds to work with. That should strike fear in Cowboys fans.

— Tim MacMahon (@espn_macmahon) December 17, 2012
4th Quarter 2:54
The Cowboys are backed up on their seven yard line, but will have a chance to finish the Steelers off with this next drive.
The Steelers were forced to punt due to a sack by DeMarcus Ware and Anthony Spencer. A very large come up for the Cowboys to stop the Steelers who were very close to scoring.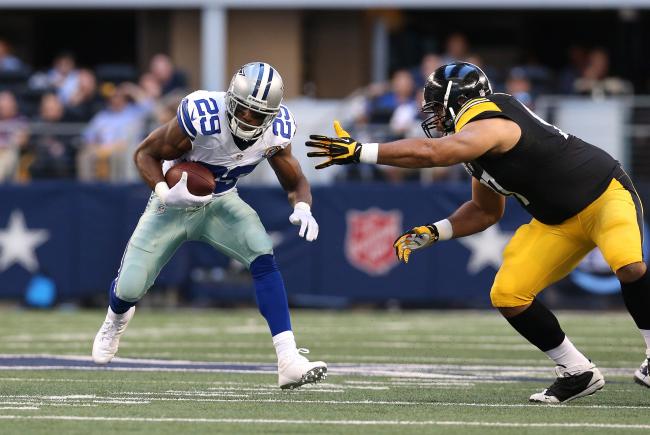 On third and goal for the Cowboys, Garrett calls for a mini stretch play to Murray, who then takes it in from three yards out for a touchdown.
The last time Murray was in that position, he fumbled near the goal line.
After Jason Garrett called two straight back shoulder fades, he chose to go with a running play on third down. If that play does not work, the Cowboys are faced with a fourth down and deciding on kicking a field goal or going for the touchdown.
So far, this has been a great game in Dallas.
4th Quarter 6:58
Two straight back shoulder fades called by Garrett. The first didn't work and neither did the second.
It is third down and the Cowboys need a touchdown to score.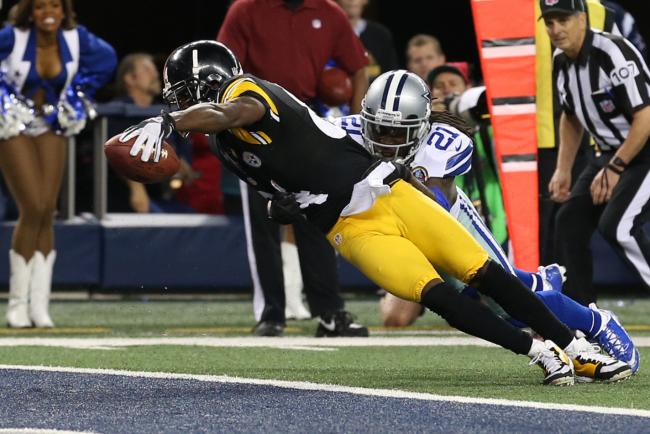 4th Quarter 10:03
The game's second turnover may be another turning point for Dallas.
Steelers receiver/return man Antonio Brown just coughed the ball up on the Steelers 45 yard line after a Dallas punt. The Cowboys recovered, have the ball on their own 45 and will look to tie the game.
Here is a quick penalty update for both teams.
Cowboys: 7/46
Steelers: 0/0
Maybe a little good news for 'Boys fans.
The Cowboys have won 5X this season they were behind or tied in 4Q. They need one more for a share of 1st place at the end of the night.

— Jean-Jacques Taylor (@JJT_ESPNDallas) December 16, 2012
Remember these two plays if the Cowboys lose.
Two critical coaching errors for Cowboys: Strange squib kick and third-and-inches bootleg. Steelers took advantage of both.

— Tim MacMahon (@espn_macmahon) December 16, 2012
Star of 4th Quarter
The Steelers offense is starting to pop. After a 22-yard run by running back Isaac Redman, Big Ben found Mike Wallace for a 20-yard gain into Cowboys territory.
On the Cowboys last drive, head coach Jason Garrett got a little cute on a third and one play, calling a play fake to DeMarco Murray and running Romo on a bootleg around the left side.
The Steelers sniffed it out quick and forced the Cowboys to punt.
Now the Steelers have the ball on the Cowboys 45.
Cowboys fans, here is another update on the Seahawks game. Not looking pretty for the Bills.
4th Quarter
Seahawks 47
Bills 17
I don't think that any team wants to see the Seahawks right now. Doing a little math, so far the 'Hawks have scored 105 points to their opponents 17.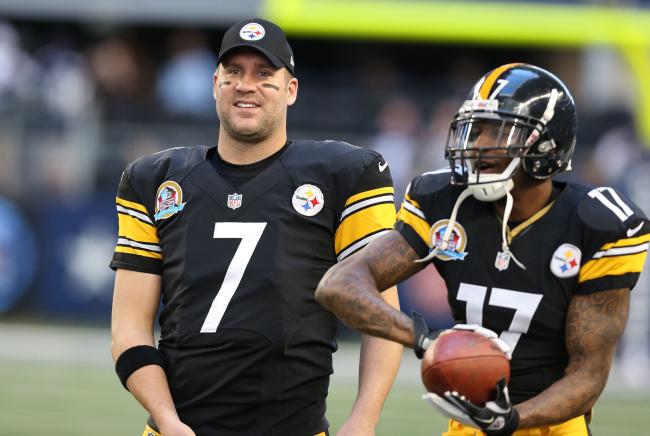 3rd Quarter 4:40
And just like that, the Steelers have the ball on the Cowboys three yard line.
Big Ben found Mike Wallace for a 60-yard bomb down the field. On the next play, the Steelers were able to punch it in for a touchdown from running back Jonathan Dwyer.
One has to wonder about that kick-off from Dan Bailey giving the Steelers such good field position.
By the way, that was Wallace's first catch of the game.
For some odd reason, Cowboys kicker Dan Bailey decided to squib kick and give the Steelers the ball on their own 40-yard line.
That may be a mistake as Pittsburgh has an easier chance of scoring with such good field position. Maybe, just maybe, this could be a huge turning point in the game.
Maybe I talked him up? Bryant just scored a touchdown and that finger didn't seem to bother him. Romo found the young receiver on a 24-yard fade route in the corner of the end zone to break the tie in Dallas.
It was a nine play, 80 yard drive with Bryant providing the touchdown. This was Bryant's seventh touchdown in his last five games. I would say Dallas needs him.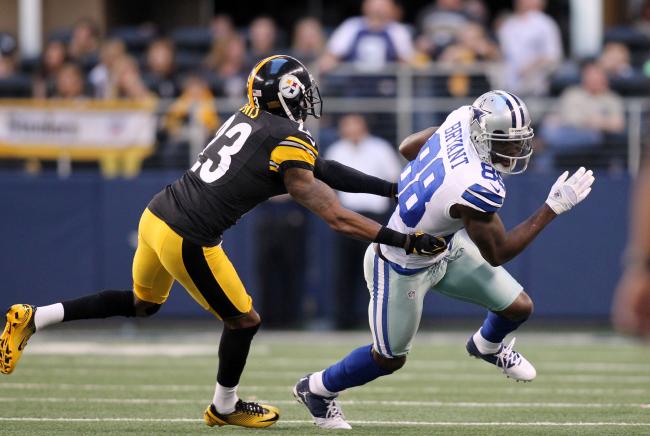 3rd Quarter 8:44
Cowboys have the ball back, but let's take a peek at Dez Bryant's stats for the day.
He's been targeted three times and has two catches for 22 yards.
Bryant has a broken index finger on his left hand. It is heavily taped and Bryant missed a key third down catch in the first quarter.
We'll see how productive he is in the third and fourth quarter.
3rd Quarter 11:55
Two three and outs for both teams to star the second half.
The Steelers were able to stop the Cowboys drive early when Dallas got the ball to start the third quarter, and the Cowboys did the same to Pittsburgh on their first drive of the second half.
Still tied in Dallas.
Here's another score update, this time for the Steelers. Because the Ravens lost earlier today, their playoff hopes haven't died.
Final
Ravens 17
Broncos 34
The Steelers have tied the game at 10 heading into halftime, but it didn't come easy. Well, Big Ben made it look easy.
He found tight end Heath Miller for a 30-yard touchdown after he spun away from a few rushers, ran away from a couple more, and stepped up to find a wide open Heath Miller.
Big Ben spins away from one pass rusher, fools two more with a pump fake and fires a strike to Heath Miller for a TD. All tied up.

— Tim MacMahon (@espn_macmahon) December 16, 2012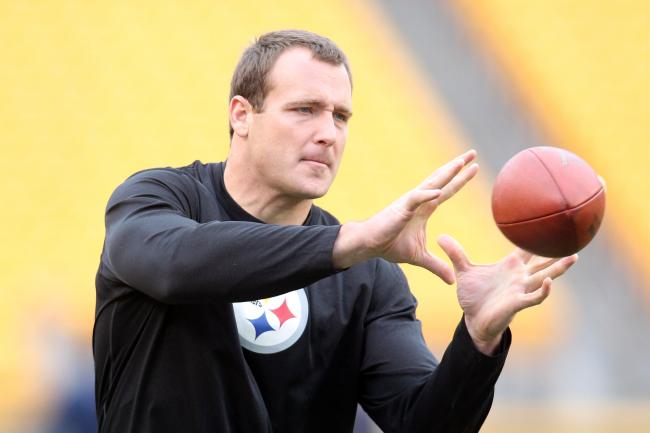 2nd Quarter :52
Steelers tight end Heath Miller is chewing up the Cowboys secondary. He just converted a short third and four by going for 17 yards.
He has four catches for 49 yards and the Steelers are still driving.
This article is
What is the duplicate article?
Why is this article offensive?
Where is this article plagiarized from?
Why is this article poorly edited?