UFC on FX 6 Results: Power Ranking the Preliminary Card Fights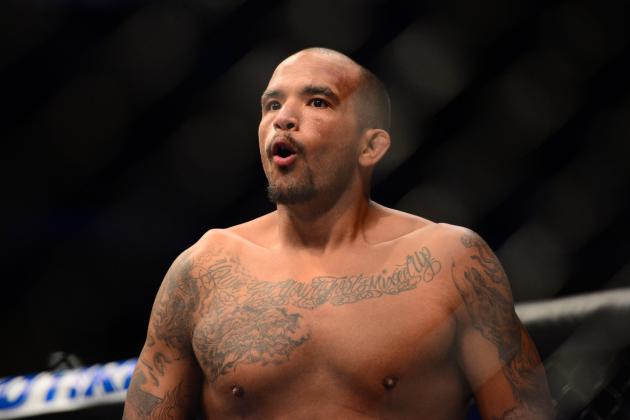 Kyle Terada-USA TODAY Sports

Holy knockouts, Batman.
UFC on FX 6 featured a hellacious lineup of preliminary fights, and fans were treated to a solid two-and-a-half hours of action from Gold Coast, Australia.
With veteran fighters and rising stars alike looking to make their mark in the land down under, who impressed, and who left the crowd wanting more?
Start the slideshow to see which matchups ruled the preliminary portion of the UFC on FX 6 fight card.
Begin Slideshow

»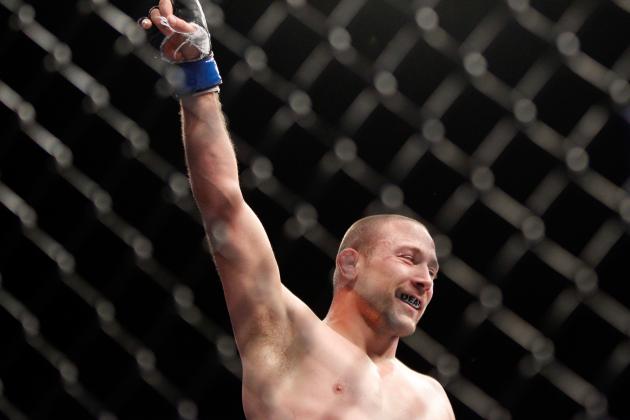 Bruce Kluckhohn-USA TODAY Sports

Mike Pierce has an honorary PhD from the Jon Fitch Institute of the Grind, and boy, did he flaunt his degree tonight.
An excellent wrestler with a keen ability to bring out the worst in his opponents, Pierce controlled Baczynski against the cage and on the ground for the majority of this contest.
Baczynski, who came into this fight on a surprising six-fight winning streak, had some success with his rangy striking game, but he had no answers for Professor Pierce's Lay and Pray 101 exam, and that was his downfall.
We didn't learn much about either fighter in this one, but Pierce showed once again that he can will his way to victory inside the UFC Octagon.
Of course, something spectacular may have happened in this bout that I missed while I went out for a beer run, so I apologize if that is the case.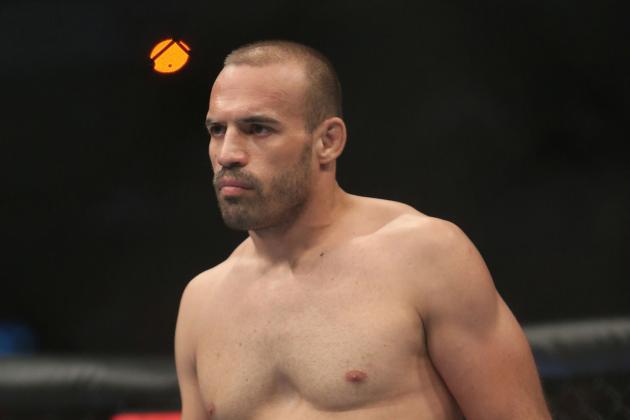 Tom Szczerbowski-USA TODAY Sports

Was I the only person who was completely disappointed with this bout?
Honestly, I'm not as big on Joey Beltran as most fight fans, but the dude definitely does come to brawl, and his bouts are usually of the rock 'em, sock 'em type. When he was paired with the always tough Igor Pokrajac, I immediately expected a "brawl of the century" candidate.
While the two definitely had their fair share of exciting exchanges, Beltran utilized his wrestling, clinch game and dirty boxing more than I expected in this one. He was able to control Pokrajac with his larger frame, and that earned him the unanimous decision victory.
Don't get me wrong: This fight didn't suck; it just didn't quite meet expectations in my eyes.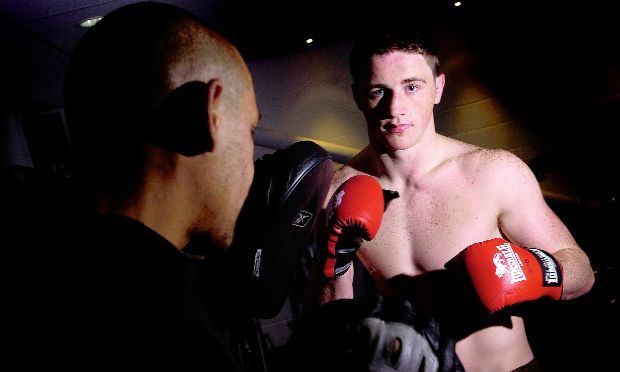 CREDIT: menmedia.co.uk
Mike Wilkinson was forced out of action due to an injury on The Ultimate Fighter: Smashes, but the UFC apparently saw enough from him to decide they wanted to give him his chance to shine.
While he was not necessarily halogen-bulb bright in this matchup, he looked pretty good against TUF: Smashes Brendan Loughnane, and his efforts earned him a unanimous decision victory.
Wilkinson was the slightly stronger grappler in this matchup, and he landed some heavy leather that gave him the nod in the judges' eyes.
For Loughnane, not all was lost in this matchup. The young Brit showed off a diverse kicking game, and he had several moments of success on the feet. That said, a loss is a loss, and Loughnane will have to beef up his arsenal if he wishes to find a place in the shark tank of the UFC's lightweight division.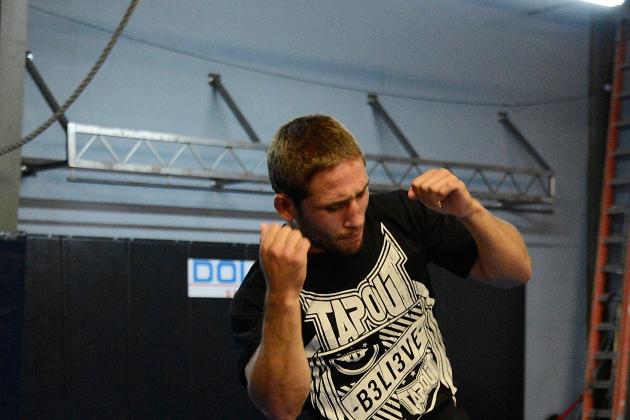 Thearon W. Henderson/Getty Images

Ahh, the rigor mortis-inducing knockout—always a crowd favorite.
As expected, Yaotzin Mesa was no match whatsoever for Team Alpha Male standout Chad Mendes, and the former featherweight title challenger needed less than one round to dispatch of his foe.
With a brilliant counter overhand right, Mendes sent Mesa crashing to the canvas. A couple follow-up punches iced the cake, and we were left with the image of a stiff and unconscious Mesa wondering, well, nothing, because he was knocked the hell out.
While this was arguably the most spectacular knockout on the preliminary card, it's hard for me to rank it higher due to the fact that it was a gross mismatch in favor of Mendes.
He did what he should do to inferior competition though, and I applaud him for that.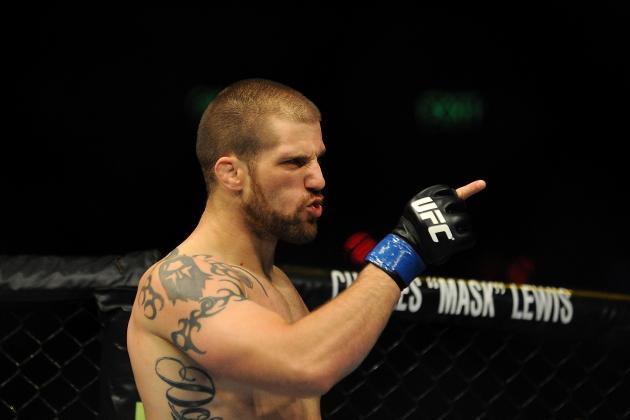 Matt Roberts/Getty Images

A light heavyweight matchup between Nick Penner and Octagon newcomer Cody Donovan kicked off tonight's preliminary action, and it was definitely a stellar way to kick off the night's festivities.
The two traded for the better part of a round, with both men finding success and dropping each other on occasion. Donovan showed a nice ability to recover and threaten from his back after being floored with a hard shot, and the Grudge Training Center product took control of the fight once the two returned to their feet.
Donovan decimated Penner with a hard punch near the end of Round 1, and the referee was forced to intervene.
The TKO victory marks a bright start for Donovan inside the UFC Octagon, and I, for one, eagerly anticipate his next bout.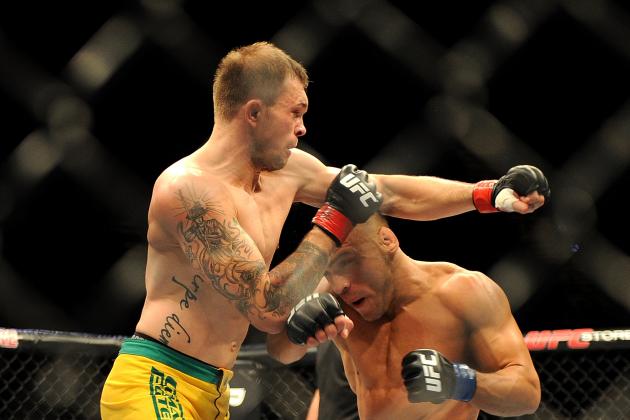 Matt Roberts/Getty Images

This fight was a little strange and a lot awesome.
The Australian teammates on The Ultimate Fighter: Smashes showed no camaraderie in this one, and each fighter was out for blood early.
Rodriguez wasted no time in putting Alloway on his back, and the strong welterweight forced his opponent to work away from a couple near-submissions early in the opening round.
Alloway eventually worked his way back to his feet, and chaos ensued. Alloway threw an inside thigh kick that sailed a bit and caught his foe in the groin. Rodriguez fell, and the referee rushed over, signaling a stoppage.
As microphones captured on the Fuel TV broadcast, the referee did not see the strike and initially intended to stop the fight, thinking Rodriguez was seriously hurt by the kick. Thankfully, the right call was made, and the fight was allowed to continue, but not for long.
Alloway timed an absolutely perfect front kick that caught Rodriguez just as he looked to change levels, and the result was catastrophic. Rodriguez crumpled like aluminum foil, and Alloway kicked off his UFC career in style.
Well done, mate.