The 25 Hottest Ex-Athletes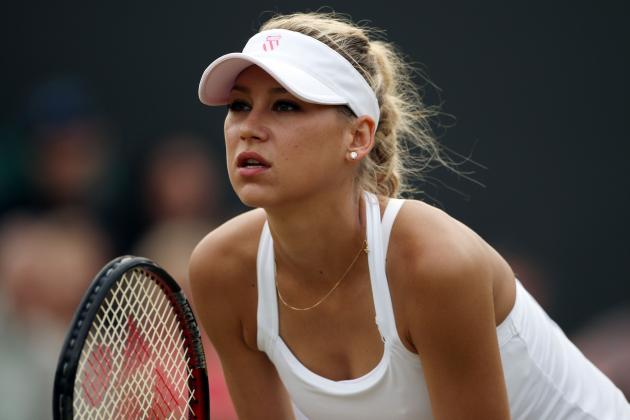 Clive Brunskill/Getty Images

Except for Brett Favre, Jamie Moyer, Tim Raines, George Blanda and Gordie Howe, athletes eventually have to retire. They aren't required to, but when your career is over, it is over. Move on to something else.
The same goes for female athletes. Once they have hit that moment in life where their talents no longer can compete with the rest of the athletes of the same sport, it is time to call it a career.
I have found the 25 hottest female athletes that have long since retired from sports, also known as ex-athletes, for your viewing pleasure. Enjoy.
Begin Slideshow

»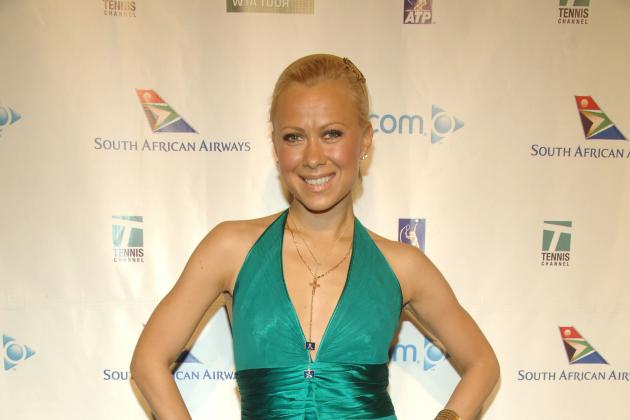 Theo Wargo/Getty Images

Oksana Baiul is not an athlete anymore, but that hasn't stopped her from making the news.
This past month she sued William Morris Talent Agency because she claimed she didn't understand what she signed when she was 16 since she didn't speak English well enough. She is seeking a cool million bucks in the lawsuit.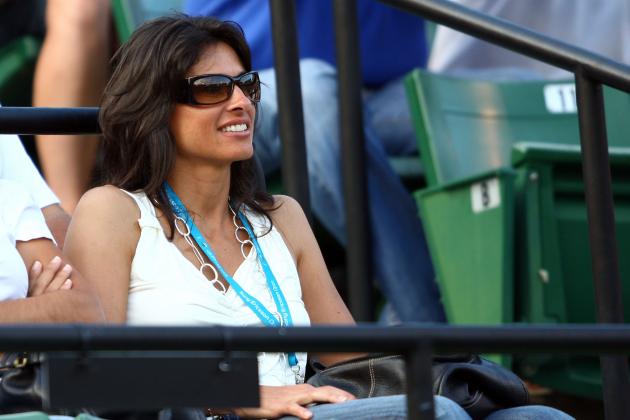 Clive Brunskill/Getty Images

Gabriela Sabatini was, and always will be, my first athlete crush. The first time I realized it was when she rolled through the competition en route to her first and only Grand Slam victory at the US Open in 1990.
She retired in 1996 and I have never been the same.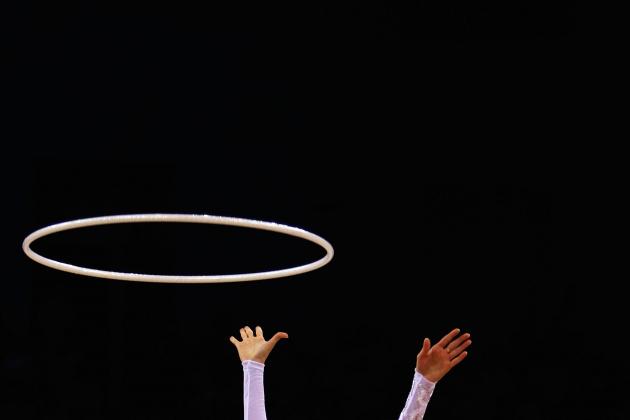 Mike Hewitt/Getty Images

Let me just explain something to you all, winning is not everything. But for some people, when it comes easy, it is.
Anna Bessonova, in her career, has won 99 rhythmic gymnastics medals. 99! She probably had to buy a second home just to put them on display.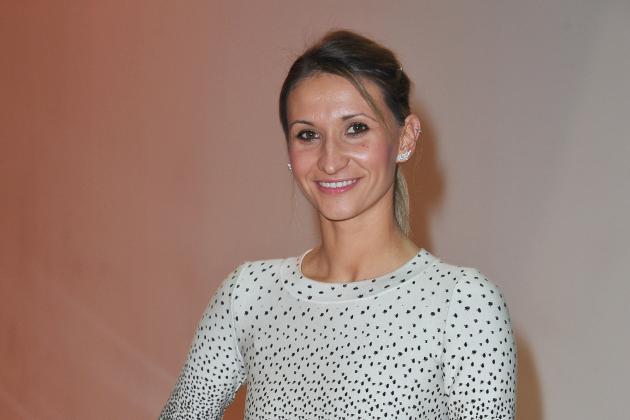 Francois Durand/Getty Images

This isn't the first time Tatiana Golovin is popping up in years; she has been featured in some of my other work thanks to her relationship to soccer player Samir Nasri.
She might not be an athlete anymore, but her status as a WAG is unheralded.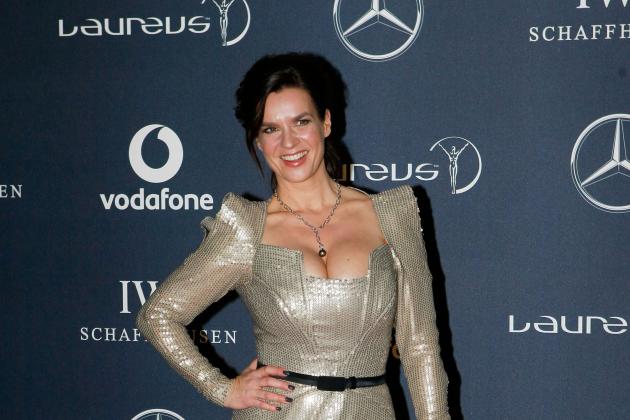 Tom Dulat/Getty Images

I spent a few hours deciding where Katarina Witt belongs on this list. A few hours.
Then I forgot what I was doing, got back to work and realized it doesn't matter where she is on the list, as long as you remember she was the reason we all started watching figure skating.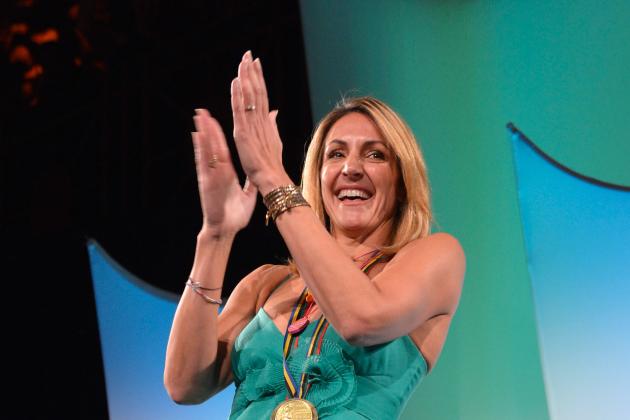 Mike Coppola/Getty Images

How many of you were fans of the hit Nickelodeon show Figure It Out?
Now how many of those fans were only fans because of Summer Sanders? (Raises hand.)
I don't always watch TV, but when I do, I prefer game shows with sexy hosts.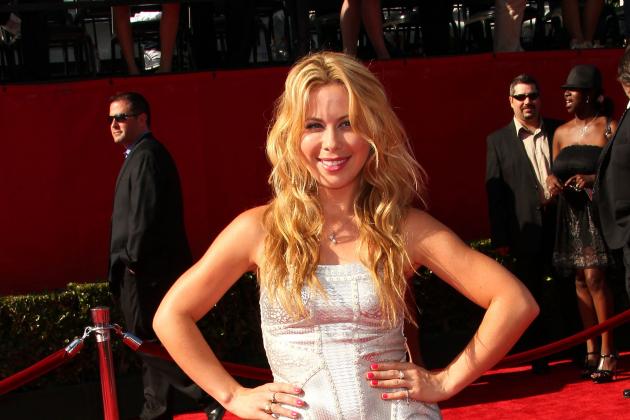 Frederick M. Brown/Getty Images

All it takes is one Olympic gold medal to make your career as an athlete a success. That is it. All the hard work, blood, sweat and tears are justified with that one victory.
Tara Lipinski knows that feeling having won her one and only Olympic gold medal in 1998.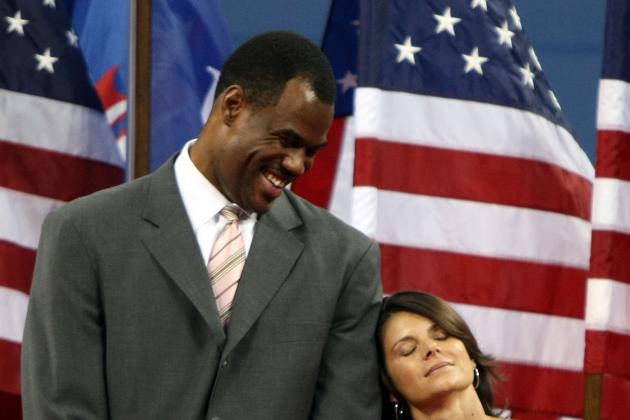 Al Bello/Getty Images

Pump the brakes for a minute. Don't act like you didn't have a thing for Mia Hamm in the 90s. Every guy I knew did.
I still don't know why but there is something about her beauty that will never be matched on the pitch.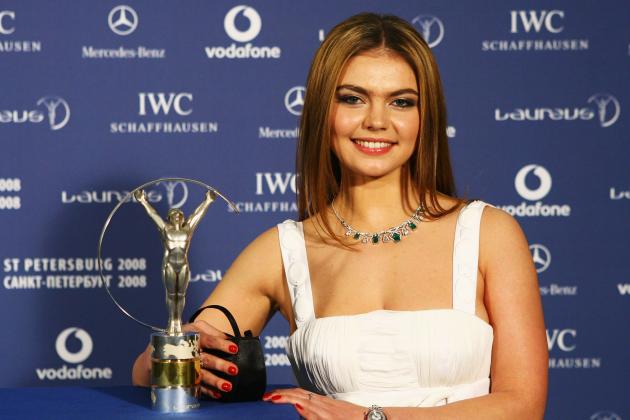 Ian Walton/Getty Images

Without Anna Bessonova, Alina Kabaeva would be Russia's most successful rhythmic gymnast of all time. But you can't compete with 99 medals, can you?
Outside of gymnastics, Alina is a politician and member of the Russian parliament. Pretty impressive for an athlete.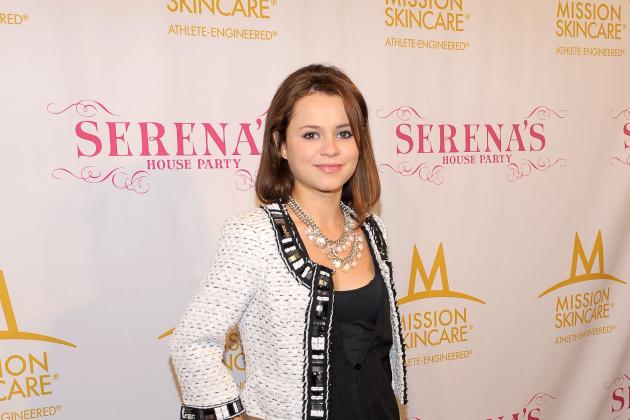 Charley Gallay/Getty Images

Sasha Cohen won a silver medal in Turin during the 2006 Winter Olympics. An accomplishment that everyone should be proud of, including Sasha.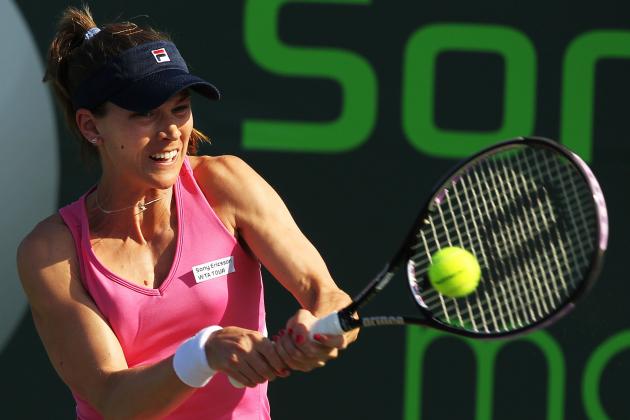 Al Bello/Getty Images

Ashley Harkleroad didn't play tennis following the US Open in 2009 because she was pregnant with her first child. She attempted a comeback in 2010, but that was not a success.
But in 2008, she posed for Playboy and became the first professional tennis player to pose nude for the magazine. Highlight of her career? Yep.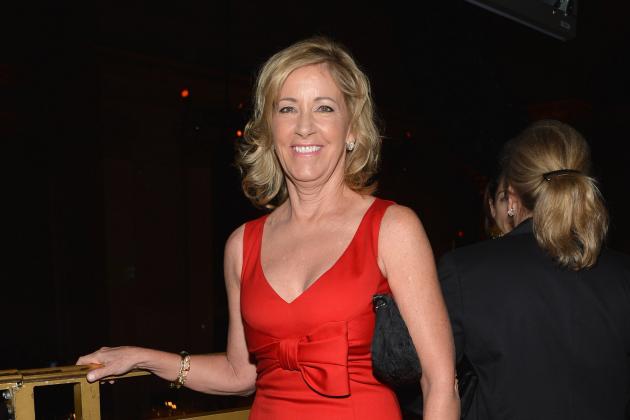 Mike Coppola/Getty Images

Chris Evert reminds me of a woman sitting alone at the bar late at night just waiting for that young man to come walking over a buying her a drink.
It doesn't matter how old she gets—she will always be that sexy tennis star from the '70s and '80s to me.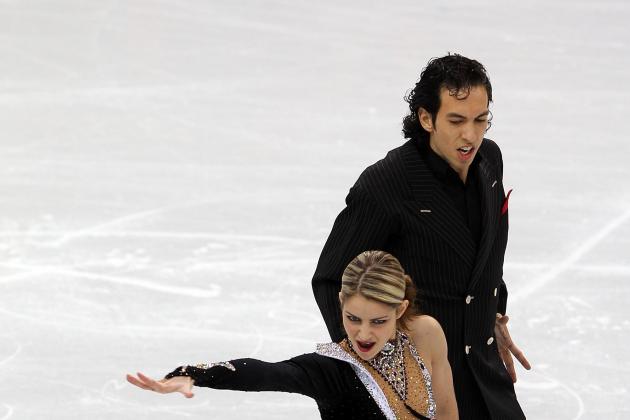 Matthew Stockman/Getty Images

Please don't leave us. We were all just beginning to fall in love with you.
Maybe you will have a change of heart in 2014. Yeah, that's the ticket. She will be back. No more worries, she will come back.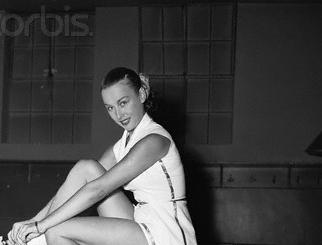 Image via corbisimages.com
What? Who? Where did you find this beautiful woman?
All I can tell you is that before the Internet, Playboy and the Beatles, there was Gussie Moran. She was years ahead of her time and if she was around playing today, she would be breaking the mold once again.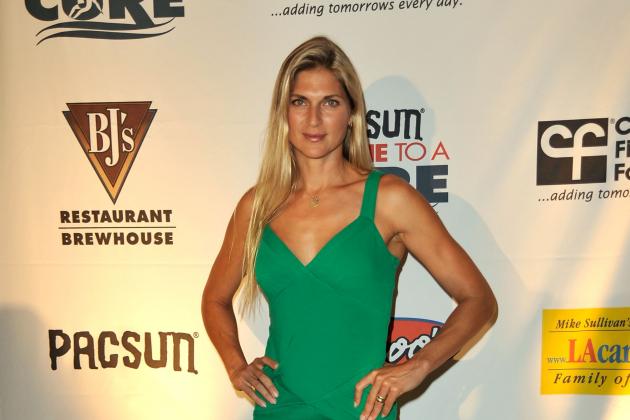 Kevin Winter/Getty Images

Gabrielle Reece wins at life. But she already knew that, she is a ridiculously tall and beautiful woman from San Diego.
She made beach volleyball hot before we even knew it was a sport.
Women in bikinis playing volleyball on a beach? You had me at bikinis.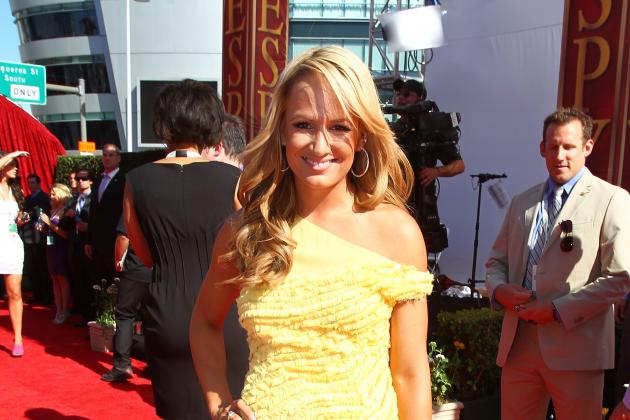 Alexandra Wyman/Getty Images

Before all the ESPN glitz and glamour, Jenn Brown was a softball star at the University of Florida. She wasn't just a one-year wonder either. She finished her career ranked fifth on Florida's all-time steals list.
Speed and beautiful legs. A double-threat worth talking about.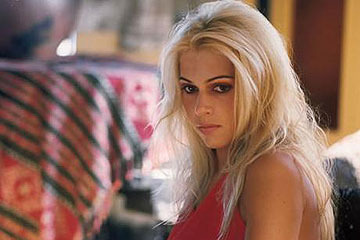 Images via viejolobo.net
Born in Brazil, played volleyball in Italy. It doesn't matter how you cut it, Ana Paula Mancino is one of the sexiest women to ever roam the Earth.
So regardless of her whether she is Brazilian or Italian, like that ever mattered to any of you, one thing is true, she is a beautiful, beautiful, beautiful woman.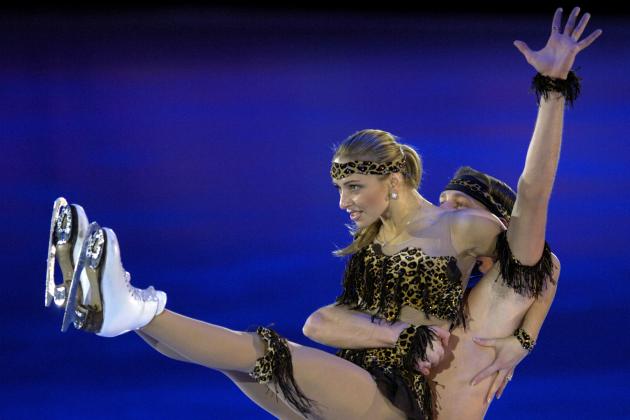 S. Levin/Getty Images

Are you telling me that Russia has another beautiful blonde-haired female figure skater? That can't be true.
This seems to be a trend of female athletes. Russia knows how to make them.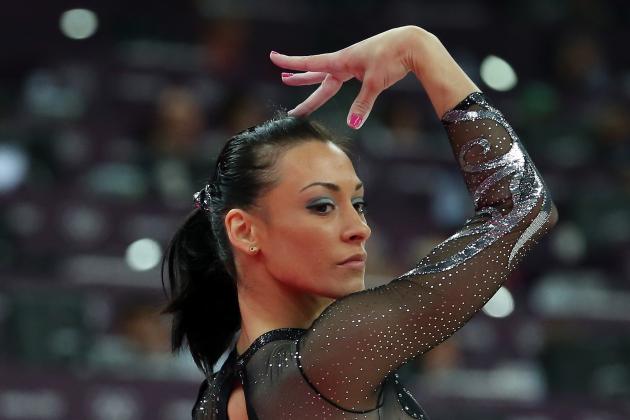 Ronald Martinez/Getty Images

The Olympics won't be the same without Cătălina Ponor gyming it up on the Romanian national gymnastics team, but we will find a way to get over it.
Can you say announcing booth?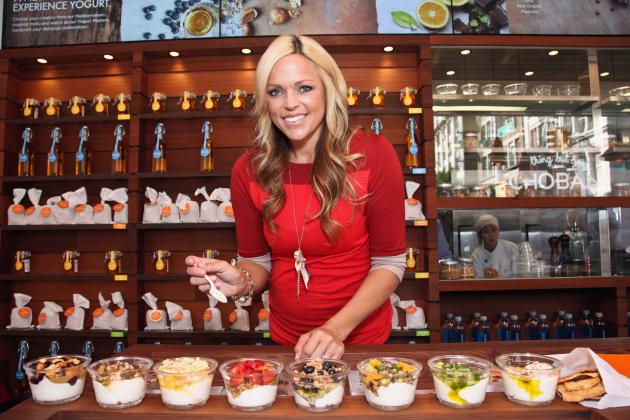 Donald Bowers/Getty Images

There has never been nor will there ever be a more entertaining and dominant female softball player in the history of the world. Ever.
That is a harsh thing to say, but let's face it: Jennie Finch was softball and is the reason we still watch today.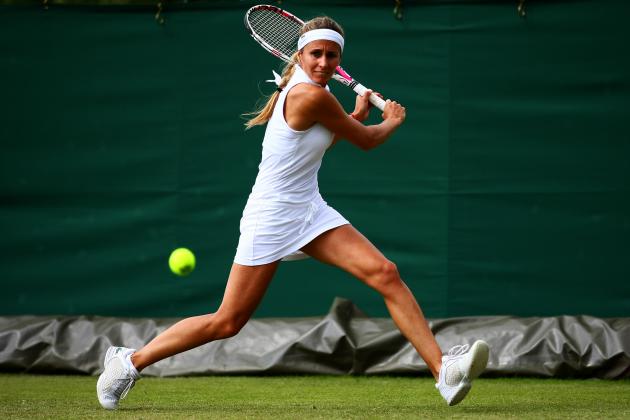 Dan Istitene/Getty Images

As of Nov. 18, 2012, Gisela Dulko has retired from professional tennis. That will give her plenty time to pursue other endeavors in her life.
And one of those has to be modeling. Please don't tease us anymore and become the star we know you want to be.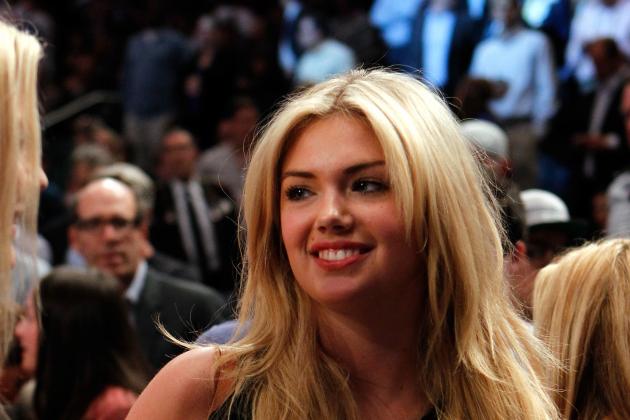 Jeff Zelevansky/Getty Images

HA! Bet you didn't think I could find a way to include Kate Upton on every single sexy list I do. It has become a challenge to prove the masses wrong.
So apparently Kate Upton used to be a nationally recognized horse rider in her younger days. Good news for us, as we get to stare at her beautiful figure THAT much longer.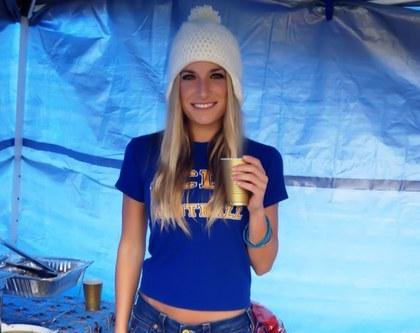 Image via twitter.com/jacewilliams9
Softball at the University of California will never be the same now that Jace Williams has graduated and left the sport.
Many of you have no idea who this is, so I am introducing you to her. You're welcome.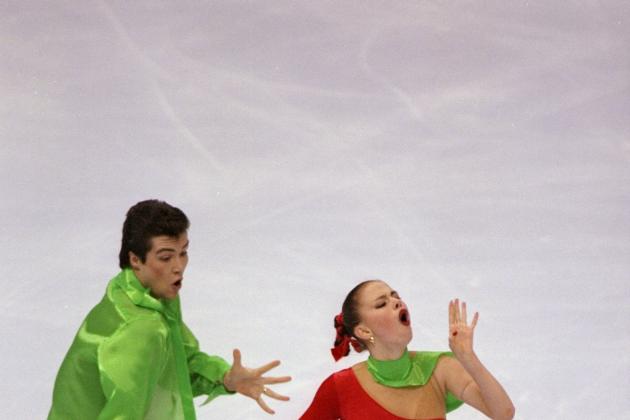 Aubrey Washington/Getty Images

It is still difficult to understand how someone this amazingly beautiful could manage to maintain her balance on the ice.
As far as everything else goes, how did I miss her skating days? Was I living under a rock?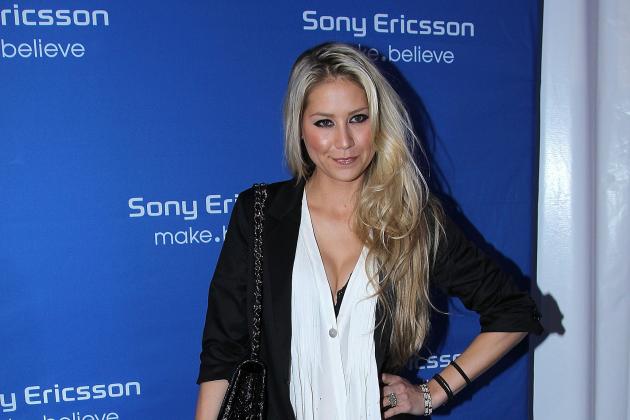 Mike Ehrmann/Getty Images

Well, duh.
Anna Kournikova played—what?—like, five minutes of professional tennis? Then she grew up and became a legend.
To this day no other female ex-athlete has a bigger following than Anna with less professional playing time.