Good Luck Drawing Up a Game Plan for These 5 NFL QBs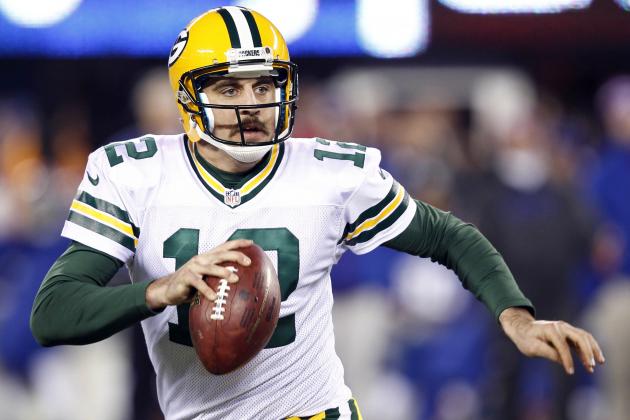 Mark L. Baer-USA TODAY Sports

There are a select few NFL quarterbacks that simply cannot be stopped, at least not consistently.
Defensive coordinators can try to draw up game plans each week, but these guys know how to adapt to changes in coverage or simply have too diverse a skill set to be contained.
This is not to say every QB fits the same mold. Defensive headaches can be caused by lethally accurate QBs just as much as by those who can escape the pocket and use their legs as a weapon.
So, while there are may QBs that are tough to game-plan for, let's figure out the top five.
Starting with "Superman." I mean "Killa Cam..." Or "Ace Boogie."
OK, just read on and find out.
Begin Slideshow

»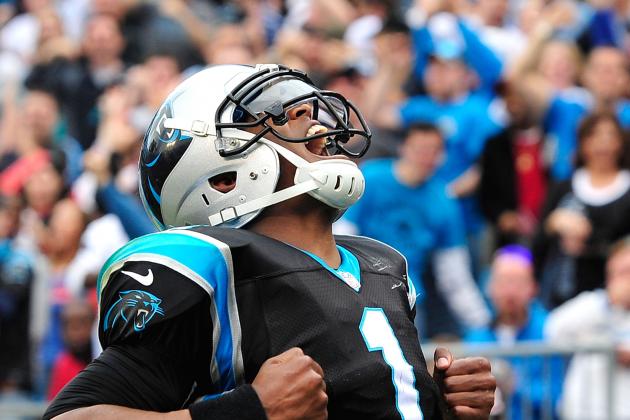 Grant Halverson/Getty Images

Cam Newton may not be the real Superman, but his electric play can justify his touchdown celebrations at times.
We did see Newton's Kryptonite at the start of this season, as he threw eight touchdowns and eight interceptions through Carolina's first eight games. But lately he has reminded us why he won Rookie of the Year honors.
Newton has thrown eight touchdowns with zero interceptions in the Panthers' last four games. At 6'5", 245 pounds, he is tough to bring down inside the pocket and even harder to bring down once he moves the pocket laterally.
Newton can accelerate quickly and get upfield, or he can drop an accurate 60-yard bomb to a streaking Steve Smith.
There are times when Newton makes bad decisions and forces difficult throws, but when he is at his best, there are few players tougher to game-plan against.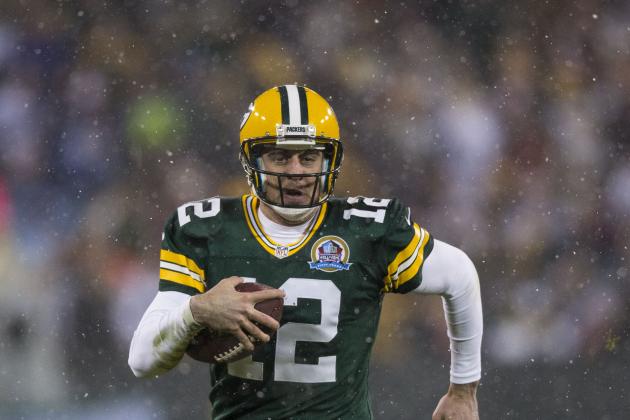 Tom Lynn/Getty Images

There are surely things that Green Bay Packers QB Aaron Rodgers cannot do, but those things simply have not been discovered yet.
Rodgers has underrated scrambling ability (1,417 career rushing yards and 17 rushing scores). He has a 65.6 career completion percentage and has thrown for over 20,000 yards in the past five seasons.
League MVP, Super Bowl MVP, Super Bowl champion and master of the discount double check, Rodgers is a jack of all trades.
Green Bay has lacked a consistent running game for most of his tenure as the starter, but even with more attention paid to the aerial attack, Rodgers has flourished. He has helped players like Randall Cobb and Jordy Nelson emerge as legitimate threats.
There is no proper way to game-plan for Rodgers, and defenses know it.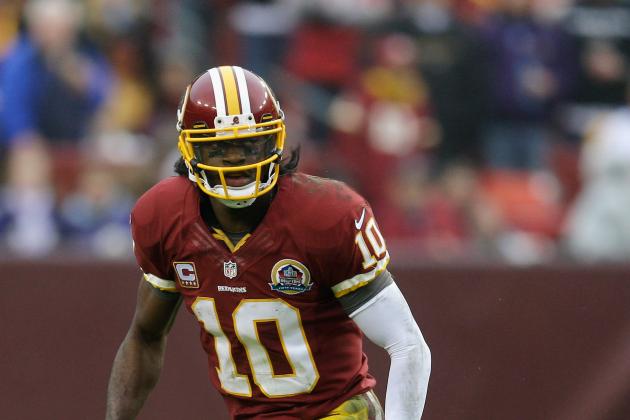 Rob Carr/Getty Images

The term "revolutionary" is often thrown around like candy in the modern sports landscape. But Robert Griffin III may be one of the few players that lives up to the moniker.
The Washington Redskins QB has translated wonderfully to the NFL level, immediately thrusting himself into Rookie of the Year contention.
Forcing him to stay in the pocket won't work; he is completing 66.4 percent of his passes.
Bringing pressure sounds good in theory, but RG3 has thrown just four interceptions all season and rarely makes ill-advised throws.
Making him run may be the worst strategy possible; he has 748 rushing yards and six scores on the ground this season.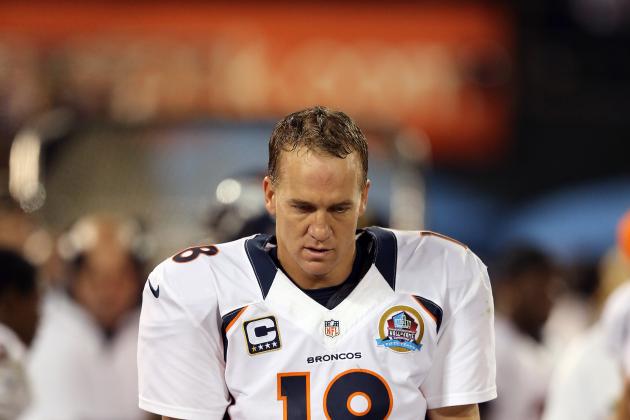 Ezra Shaw/Getty Images

Peyton Manning is always studying, learning and evolving.
Manning is not a dual-threat weapon, and he never will be. Defensive coordinators do not have to worry about his rushing ability.
Where Manning becomes scary is his ability to read a defense and make perfect adjustments on the fly. Blitz packages and scheme changes have never scared Manning. In fact, he has not completed less than 65 percent of his passes since 2001.
The Denver Broncos (and most of the NFL) were so quick to go after Manning this past offseason because they realize the ways in which he can diversify an offense.
Slot receivers become an essential piece of the puzzle, vertical routes down the field are completed frequently and lanes open up for running backs because defenses can't afford to dedicate too many men in the box.
If there is one QB that no one wants to face, it may be Manning, but there is also a great chance it is his biggest rival from New England.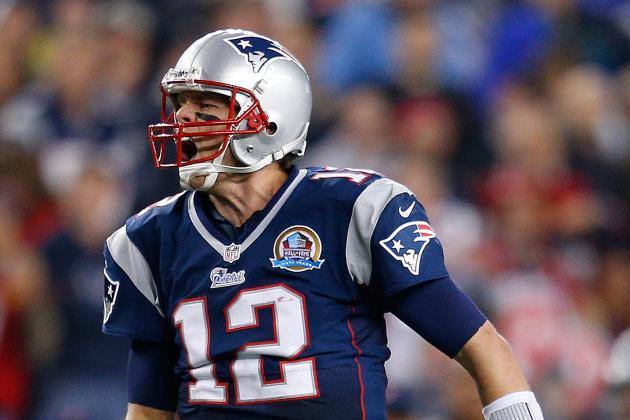 Jim Rogash/Getty Images

Almost everything that applies to Manning can also be applied to New England Patriots QB Tom Brady.
Brady may not be the audible guru that No. 18 is, but he can give defenses fits in just as many ways.
Look at the targets that Brady has utilized over the past few seasons: Rob Gronkowski, Wes Welker, Aaron Hernandez, Deion Branch and Julian Edelman.
These are not the traditional tall receivers with great speed. Rather, they represent a variety of skill sets, and Brady knows how to get them all involved.
It seems as if Brady's excellence is often taken for granted because of how consistent he is, but consider this: He has thrown at least 28 touchdowns in five of the past six years (Brady was injured for almost the entire 2008 season).
Short routes, intermediate throws and bullets to the corner of the end zone are all in Brady's repertoire, and he continues to propel the Patriots to contender status every season.