The Most Twisted Hand Injuries in NFL History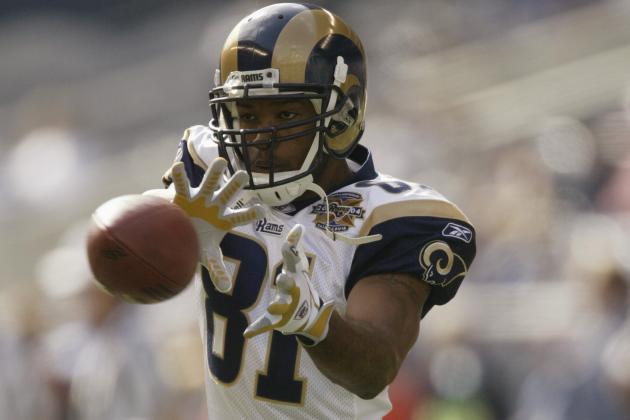 Otto Greule Jr/Getty Images
Former Rams receiver Torry Holt has one nasty bent finger.
Injuries are an unfortunate part of the NFL.
Hand injuries, though, are interesting because they are typically more cringing as opposed to a knee or an ankle.
We see a knee or ankle swollen, but we don't normally get to see the awkward bending provided from the hand. Currently, according to Tim MacMahon of ESPNDall.com:
If the Dallas Cowboys didn't have legitimate playoff hopes, wide receiver Dez Bryant said he would have undergone season-ending surgery on his broken left index finger.

However, with the Cowboys one game out of the NFC East lead and the conference's wild card spots, Bryant said he intended to play unless told by doctors that it was impossible, delaying the surgery until Dallas' season is done.
And to maintain the injured-hand theme, let's look at some of the nastiest through NFL history.
Begin Slideshow

»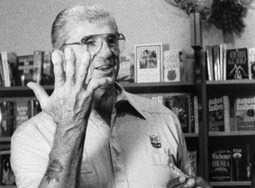 Photo Credit: Chuck Zovko, The Morning Call
Chuck Bednarik of the Philadelphia Eagles was the last 60-minute man.
Meaning: The guy played both sides of the line in pro football.
For those that love the game, Bednarik's fierce play was inspirational. And although it comes at the cost of some messed up fingers, true competitors welcome pain.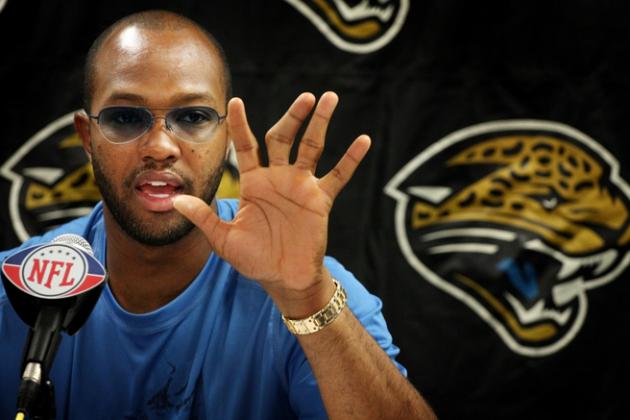 Photo Credit: Kelly Jordan, The Times-Union
Torry Holt caught 920 passes for over 13,000 yards and scored 74 touchdowns throughout his career.
The result?
Two NFC titles, one Super Bowl ring and one finger that looks like a three-dimensional triangle.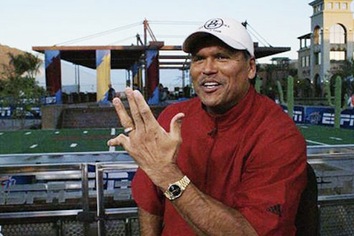 Photo Credit: Dan Fogerty, The Sports Grid
There's one major disparity between playing receiver in pro football and along the line of scrimmage.
Torry Holt's finger was bent rather ugly, but Anthony Munoz simply outdoes the Rams receiver.
Putting together a Hall of Fame career with the Cincinnati Bengals, Munoz is among the best offensive linemen to every step onto a football field.
That, however, comes at a premium when a finger ends up at a 90-degree angle.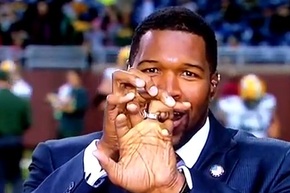 Photo courtesy of BuzzonBroad.com
Just like with Anthony Munoz, Michael Strahan has a similar finger disfigurement.
Strahan on the contrary, played defensive end for the New York Giants from 1993 through 2007.
He was part of the Giants team that upset the 18-0 New England Patriots. For as much pain a rearranged hand may be, the Super Bowl ring makes it look good.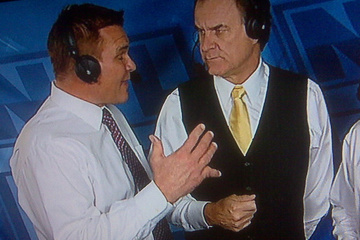 Photo Credit: A.J. Daulerio, DeadSpin.com
Another offensive lineman, Brian Baldinger played pro football from 1982 through 1993.
Unsurprisingly, Baldinger's finger is almost an exact replica of Anthony Munoz's.
This is the price of playing at the immediate point of attack, because a lineman's ability to block without holding requires quick use of the hands. Unfortunately, freak accidents can sometimes occur.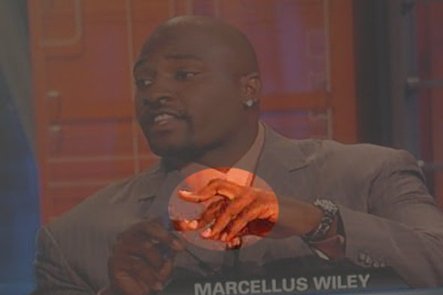 Photo Credit: Williams Wei, Business Insider via ESPN
Flipping back across the line of scrimmage, we get Marcellus Wiley.
As a defensive end from 1997 through 2006, Wiley played on four teams and got selected to one Pro Bowl (2001).
His finger disfigurement is quite unique, however. It looks like the joint curved inward, down and then back out.
Weird.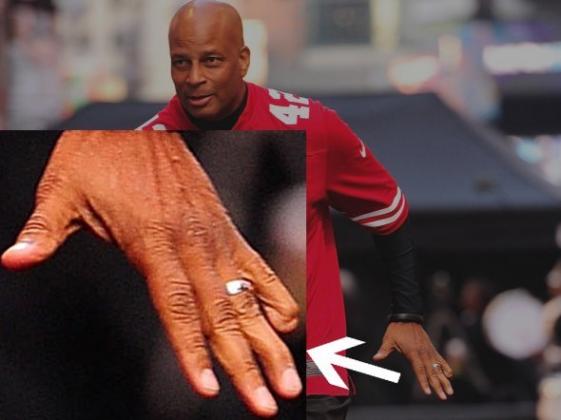 Photo Credit: William Wei, Business Insider via NFL Network
Okay, Ronnie Lott's isn't so much a hand rearrangement, because the dude decided to get it cut off.
Watch this video where Lott's reputation as one of the best NFL safeties literally hit another level.
Lott played the game the way it was intended, because sacrificing for the betterment of the team is the ultimate reward. Not to mention, Lott won four Super Bowls and is in the Hall of Fame.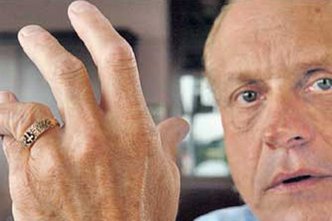 Photo Credit: Brian Brainerd, Denver Post
Linebacker Randy Gradishar is one of the most beloved Denver Broncos in team history.
Suiting up for the Broncos from 1974 through 1983, Gradishar went to seven Pro Bowls and was the 1978 NFL Defensive Player of the Year.
He remains the only Broncos defender to win the award. As a result, check off one disfigured hand along with over 2,000 tackles.