Heisman Hype for Le'Veon Bell Underway, but Will He Be Around to See It Out?
Use your ← → (arrow) keys to browse more stories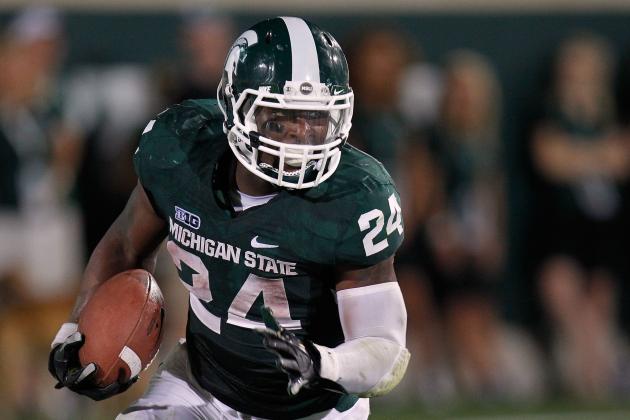 Gregory Shamus/Getty Images

EAST LANSING —Consider Le'Veon Bell's Heisman Trophy Campaign officially underway. It will begin in earnest when Michigan State (6-6) plays TCU (7-5) at 10:15 p.m. on Dec. 29 at Sun Devil Stadium in Tempe, Ariz., in the Buffalo Wild Wings Bowl. Question is, will it also end there?