New York Jets vs. Tennessee Titans: Live Score, Highlights and Analysis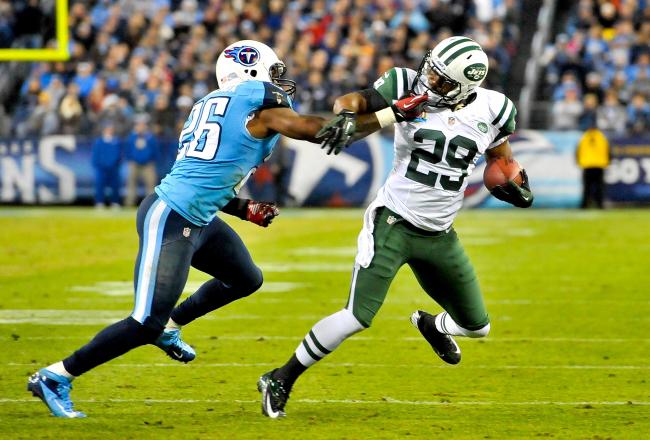 Chris Johnson saves the Titans with a big run to change the momentum of the game. The Jets have not made any crucial mistakes until they gave up a 95-yard touchdown to Johnson. It is now on Sanchez and Co. to answer.
Stay here for live updates and analysis.
4th Quarter
Jets 10, Titans 14
Final score: Jets 10, Titans 14.
Sanchez botches the snap. Titans recover. Game over.
The punt is shanked! Jets take over at the 25!
1:30 4th Qtr
3 straight runs means the Jets will get one more chance to score with no timeouts left. Will be interesting to see if they go for the block or the return.
Jets not completely dead yet. They still have 2 timeouts remaining.
Sanchez throws a TERRIBLE pick to nearly end the game. Horrific decision.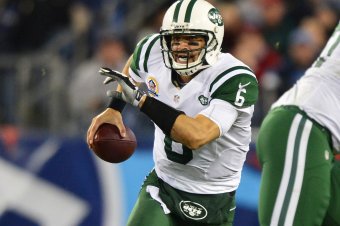 Don McPeak-USA TODAY Sports
2 Minute Warning
Great run after the catch by Bilal Powell to get a first down on a broken play. Sanchez, however, is slow to get up and was grabbing his leg. No way he comes out with the season on the line here.
HUGE roughing the passer call to keep the Jets drive alive. Ticky-tack call, but he was hit in the helmet. The league wants that called. Jets have new life.
3:49 4th Qtr
A big play to Braylon Edwards moves the Jets near midfield. The Jets season is on the line with this drive.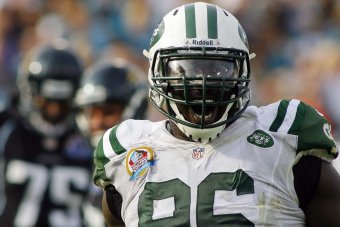 Phil Sears-USA TODAY Sports
Muhanmad Wilkerson, at over 300 lbs, runs down Jake Locker to prevent a first down. HUGE play to keep the Jets season alive.
7:09 4th Qtr
INTERCEPTION!
Sanchez tries to hit Braylon Edwards deep, but Michael Griffin is there for the easy pick. Sanchez with the hat trick!
A 2-man game of Dodgeball between Mark Sanchez and Jake Locker would last 4 days.

— Adam Kramer (@KegsnEggs) December 18, 2012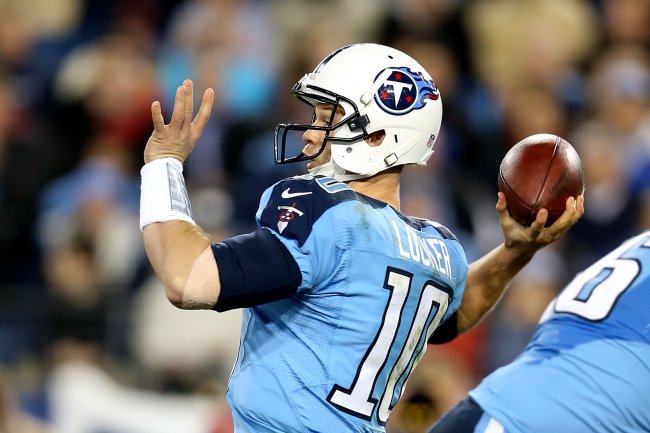 Andy Lyons/Getty Images
8:57 4th Qtr
Lavelle Hawkins drops an errant throw from Jake Locker. Hawkins had a LOT of room in front of him too. Huge break for the Jets defense that needed some luck.
Great tackling technique by Lutiu on Devito.

— Dan Leberfeld (@jetswhispers) December 18, 2012
Great catch by the Titans return man on a short punt. But very interesting that Tebow was not the personal protector in a situation ideal for a fake punt.
Sanchez misses two passes badly in a row. If this game was in MetLife, they would hear a deafening chorus of boos.
12:22 4th Qtr
The Jets get off the field once again with an overload pressure on Jake Locker. Jets defense has done their job tonight.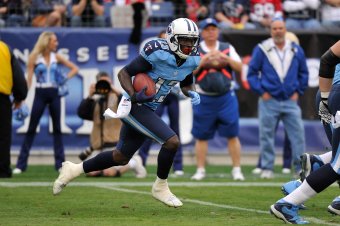 Frederick Breedon/Getty Images
13:06 4th Qtr
Locker takes a deep shot to Kendall Wright, but Wright is still on the ground after getting hit by Landry. Cromartie was slow to get up as well, but eventually got up.
13:30 4th Qtr
Sanchez takes a huge sack on a delayed blitz. Offensive ineptitude continues.
14:40 Qtr
Jets get a false start, then have to burn a timeout because they could not get the snap off. Not a good few minutes for the Jets, who have turned a manageable 3rd-and-2 into a nightmare situation.
The Jets picked a bad time to fall apart on defense. Game is still very much in reach for New York, but does anyone really trust their offense?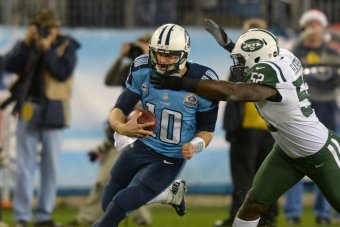 USA TODAY Sports
:20 3rd Qtr
TOUCHDOWN TITANS!
Jake Locker takes a designed run into the end zone, giving the Titans the lead. Titans 14, Jets 10.
2:20 3rd Qtr
Jake Locker is starting to get into a groove, and at the perfect time. The Titans are now inside the 15 and have responded well to the Jets score.
Big drive coming up for the Titans here. Their ineffectiveness on offense has caught up with them, and they weren't going keep the Jets out of the end zone forever.
This article is
What is the duplicate article?
Why is this article offensive?
Where is this article plagiarized from?
Why is this article poorly edited?

New York Jets: Like this team?