UFC on FX 6: The Real Winners and Losers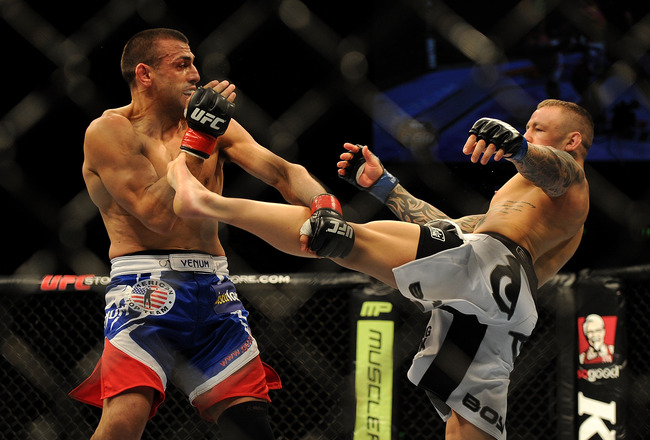 Matt Roberts/Getty Images
For UFC fighters, winning goes above and beyond having your hand raised.
It's every fighter's dream to walk out victorious; however, having the ref raise your hand doesn't always mean you're a winner.
As the UFC leans towards being more of an entertainment company than a sport, fighter performances are just as important as the end result. Winning a fight may not necessarily make you a winner, and losing may not make you a loser.
With that said, let's take a look at just who are the true winners and losers of tonight's fights.
Loser: Nick Penner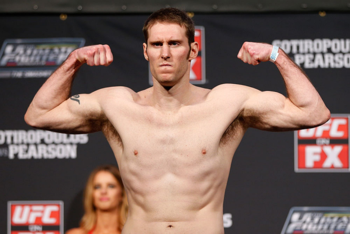 Photo by Josh Hedges/Zuffa LLC/Zuffa LLC via Getty Images
Penner started off well, dropping Cody Donovan twice with crisp counter strikes.
However, the night was short-lived as he was dropped by a sweet left hook from the UFC newcomer. That makes two TKO losses in a row for the 32-year-old Canadian.
Winner: Cody Donovan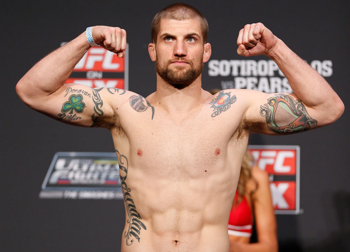 Photo by Josh Hedges/Zuffa LLC/Zuffa LLC via Getty Images
Cody started off slowly, showing a suspect chin but great submission offense from his back.
The Brazilian jiu-jitsu brown belt almost successfully locked in both an armbar and a triangle choke. However, it was on the feet that he shined. With only 25 seconds left in the first round, Cody delivered a short left hook that knocked Nick Penner down, then finished him with a flurry of punches on the ground to turn the lights out. Welcome to the UFC, Cody Donovan.
Winner: Mike Wilkinson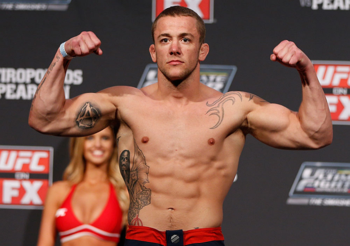 Photo by Josh Hedges/Zuffa LLC/Zuffa LLC via Getty Images
Ultimate fighter alumnus Mike Milkinson was unsuccessful in winning the show due to an unfortunate eye injury. However, he was able to show his well-rounded skills in front of thousands.
Wilkinson sported a solid wrestling game as well as a powerful overhand right. Throughout the fight he pressed forward, clearly winning in Octagon control and often looking to turn out the lights of his good friend Brendan Loughnane.
Still undefeated at 8-0, Wilkinson can look forward to having a nice spot in a very stacked lightweight division.
Winner: Brendan Loughnane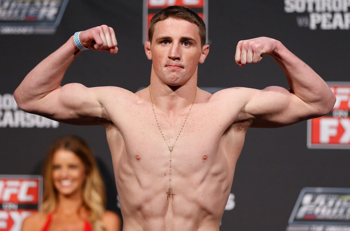 Photo by Josh Hedges/Zuffa LLC/Zuffa LLC via Getty Images
Brendan Loughnane and Mike Wilkinson fought a very solid fight in both of their first appearances in the Octagon.
Brendan showed off a great chin, taking five of Wilkinson's bread and butter overhand right. Late in the third, Loughnane showed off his power, knocking down Wilkinson and almost finishing the fight.
Loughnane entered the fight with a six-inch reach advantage and throughout the matchup showed that he knew how to use it. In every round he peppered Wilkinson with solid leg kicks as well as a few Taekwondo-style side kicks. After fighting to the finish, Brendan didn't get his hand raised; however, his performance was worthy of a win and he should hold his head high.
Loser: Manuel Rodriguez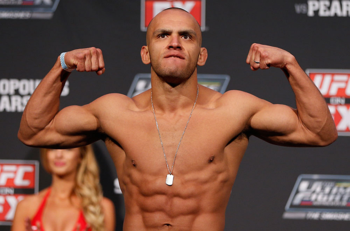 Photo by Josh Hedges/Zuffa LLC/Zuffa LLC via Getty Images
Manuel started the fight strong, immediately taking Benny Alloway down and looking for multiple submissions.
However, tonight just wasn't his night. After eating a groin shot and falling to the ground, the referee stopped the match unjustly because he didn't see where the shot landed. After checking with officials outside of the Octagon, he restarted the fight. After recovering, Manuel went to change levels and ate a front kick to the face, collapsing him Vitor Belfort style.
Winner: Benny Alloway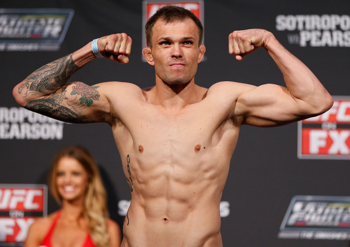 Photo by Josh Hedges/Zuffa LLC/Zuffa LLC via Getty Images
Benny started off his fight with Manuel Rodriguez slowly, beginning the fight on his back and defending multiple submissions.
However, in an instant the fortune was turned his direction as he flicked a perfectly placed front kick to the face of Manuel Rodriguez. Benny then finished up with punches to complete the early front-runner for Knockout of the Night.
Loser: Seth Baczynski
Photo by Josh Hedges/Zuffa LLC/Zuffa LLC via Getty Images
Seth found himself on his back early and often as Mike Pierce attacked with an onslaught of takedowns and ground control.
After being utterly dominated the first two rounds, Seth showed some semblance of life in the third by picking apart Pierce with punches and knees. However, one more takedown and two more minutes of ground control sealed his fate as Pierce won an easy decision.
Winner: Mike Pierce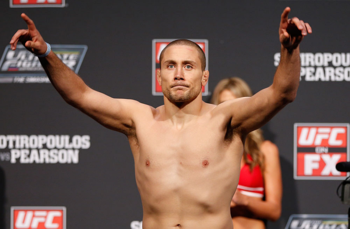 Photo by Josh Hedges/Zuffa LLC/Zuffa LLC via Getty Images
Mike Pierce stepped in the Octagon with one thought on his mind- smother Seth Baczynski.
And he did just that. Using a relentless takedown attack, he took Baczynski down at will and kept him there for the duration. Along the way he showed off great submission defense and a solid chin. Pierce may not trick anyone into thinking that he's the most exciting fighter ever, but no one can doubt his effectiveness.
He cruised to a unanimous decision win as the Polish Pistola had no answer for his grinding pressure attack.
Winner: Joey Beltran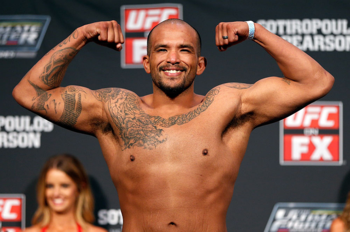 Photo by Josh Hedges/Zuffa LLC/Zuffa LLC via Getty Images
The Mexicutioner came into this match in phenominal shape, getting down to 204 at the weigh ins.
The results showed in the cage. He smothered Igor Pokrajac with his clinch game, pushing him against the cage and unleashing punches in bunches. His gameplan was to wear down and discourage Pokrajac over time and look for the finish whenever possible. He worked it to perfection.
Though he couldn't get the finish it wasn't for a lack of effort. He worked over the Croatian with flurries of body shots and head shots. The fight ended with the fans on their feet as the the men often went toe to toe, standing in the pocket and throwing strong hooks. When it was all said and done the Mexicutioner stood tall and walked away with a much needed victory.
Loser: Igor Pokrajac
Photo by Josh Hedges/Zuffa LLC/Zuffa LLC via Getty Images
It was evident from the opening bell that Igor Pokrajac was expecting a different version of Joey Beltran to walk into the cage. His game plan was to allow the former heavyweight to punch himself out, then finish what was left of him.
That simply didn't happen.
Igor found himself against the cage eating punches for minutes at a time. He showed once again that he has an iron chin, but that just wasn't enough as Beltran took the unanimous decision in a fight Pokrajac was a 3-1 favorite in.
Loser: Yaotzin Meza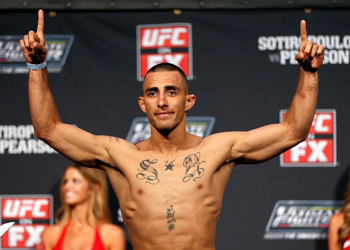 Photo by Josh Hedges/Zuffa LLC/Zuffa LLC via Getty Images
Not often do you get a chance to test yourself against one of the best in your first ever UFC fight. That's exactly what happened with Meza.
He should get another shot in the UFC after taking this fight against one of the best on short notice. In the short time he had in the cage, he did show that he had some good use of his reach and has some promise in the future within the featherweight division.
Winner: Chad Mendes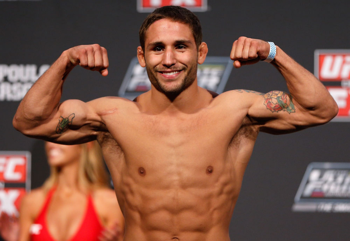 Photo by Josh Hedges/Zuffa LLC/Zuffa LLC via Getty Images
For Chad "Money" Mendes, there was only one way he could truly be a winner. He had to finish Meza and finish him fast and decisively. He did just that.
It has to be somewhat discouraging to go from being a top contender and losing to the champ to headlining prelims against UFC newcomers. Chad was looking for the knockout the entire way and it payed dividends to him in the end.
Rarely do we get a mismatch of epic proportion, but this is exactly what this matchup was and a result of any other kind would've been a disappointment.
Loser: Rousimar Palhares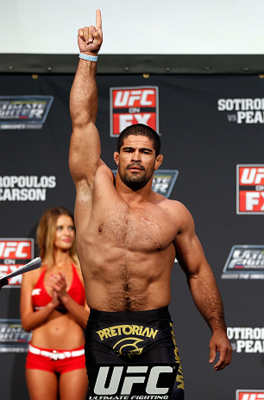 Photo by Josh Hedges/Zuffa LLC/Zuffa LLC via Getty Images
The master of leg locks had no answer for Hector Lombard in this matchup. He seemed to want to work leg kicks and lure Lombard into using his fourth-degree Judo black belt training. That simply didn't happen.
Palhares never got to use his master jiu-jitsu and was relegated to standing with the No. 2 stand-up fighter in the UFC's middleweight division. The result was him on his back eating bombs from the former Bellator Champ.
Winner: Hector Lombard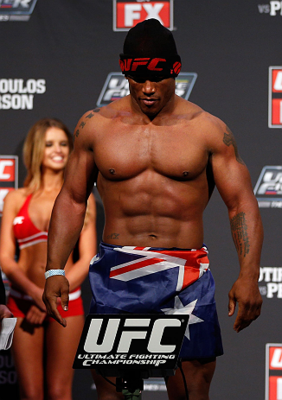 Photo by Josh Hedges/Zuffa LLC/Zuffa LLC via Getty Images
When the UFC signed Hector Lombard, his performance tonight is exactly what they were looking for.
The adopted Australian wanted to show off in front of the crowd at Gold Coast and he did just that. He came into the fight looking to keep Palhares standing until he dropped him, and he was ultimately successful in short time.
With many people jumping off of the Lombard bandwagon after a less than impressive loss against Tim Boetsch, he had a lot to prove.
Tonight he took a huge step in showing the world just what he was so hyped for. So maybe there is a such thing as Octagon jitters after all.
Whatever the case was in his debt, he had a great performance tonight and has solidified himself as a force in the middleweight division.
Winner: Norman Parke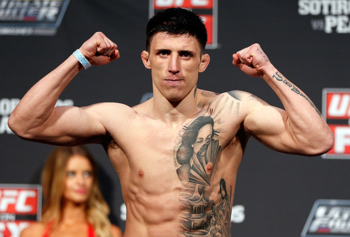 Photo by Josh Hedges/Zuffa LLC/Zuffa LLC via Getty Images
In the lightweight finale against Colin Fletcher, Norman Parke started off the fight using his wrestling to control the action. Throughout the fight he would continually put the "Freakshow" on his back and control him while on the canvas.
Grappling isn't the only thing he showed. Stormin' Norman showed a nice boxing touch as well, standing with Colin and exchanging while finishing rounds with top control. It was nice seeing him enter the realm that Fletcher was supposed to dominate and win most of the standing exchanges.
This is only the beginning of his UFC career, so we should see a lot of good things from Stormin' Norman in the future.
Slight Winner: Colin Fletcher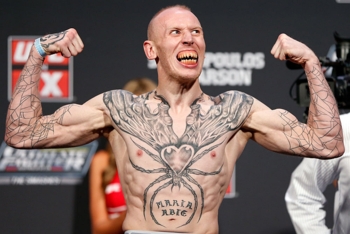 Photo by Josh Hedges/Zuffa LLC/Zuffa LLC via Getty Images
The "Freakshow" entered this fight as a physical specimen, having the longest reach of any of the UFC lightweights.
Unfortunately, he doesn't know how to use it. Even on the feet Fletcher couldn't keep the distance and he was exposed as not having much power in his strikes. He has a lot of tools he could use to be an effective lightweight, so hopefully this isn't the last we've seen of the "Freakshow".
Winner: Bradley Scott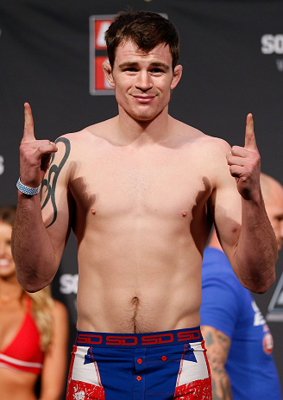 Photo by Josh Hedges/Zuffa LLC/Zuffa LLC via Getty Images
In the TUF Smashes welterweight final, Scott showed off a very diverse range of skills. In the first, he was dropped with flurry of punches, and then he showed the resolve to not be finished.
He came back strong in the second round, grappling his way to a round win. He then slowed in the third.
Even though he did not get his hand raised, he still showed he is tough and well-rounded to do well as a welterweight prospect. This should be just a bump in a road to a solid career in the UFC.
Big Winner: Robert Whittaker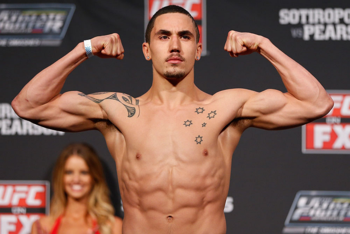 Photo by Josh Hedges/Zuffa LLC/Zuffa LLC via Getty Images
Whittaker brings something new and exciting to the welterweight division. He meshed his Hapkido karate style with other disciplines and has carved out a nice niche for himself with the blitzing flurry he displays.
Whittaker is a known finisher, only going to decision in one of his 10 wins.
We should expect good things from Whittaker in the future as an exciting fighter who likes to change pace.
Big Loser: George Sotiropoulos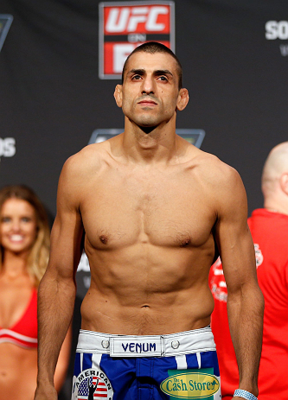 Photo by Josh Hedges/Zuffa LLC/Zuffa LLC via Getty Images
Tonight was just not the night for George Sotiropoulos.
He was rocked multiple times during the fight against Pearson and could never get the fight where he wanted it to be. There was one flash of brilliance when he finally got Pearson down at the end of the first and took his back, then looked to lock in a rear-naked choke. But just like all flashes, it was gone in an instant.
Aside from that 30-second stretch there were no highlights for him as he was thoroughly dominated and picked apart on the feet before finally being finished.
Big Winner: Ross Pearson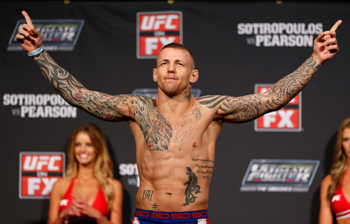 Photo by Josh Hedges/Zuffa LLC/Zuffa LLC via Getty Images
Ross Pearson put on one of his best performances to date.
He knocked Sotiropoulos down three times before landing the final right hand that convinced the referee that he had seen enough. Throughout the bout Pearson peppered George with his solid left hook and constantly kept his distance. Sotiropoulos had no answer but to attempt to take the fight to the ground.
Pearson stayed out of the Aussie's dangerous guard and kept the fight exactly where he wanted it. Good win for Pearson to at least get him back on the right track.
Keep Reading