What We Learned from the 1st Quarter of the Houston Rockets' Season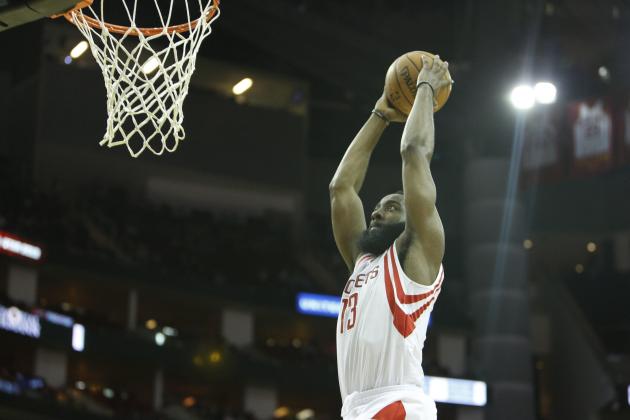 Thomas Campbell-USA TODAY Sports

The Houston Rockets are off to a 10-11 start in the 2012-13 season, and these first 21 games have shed some revealing light on the future of a team that was in a lottery position just a year ago.
Adding Jeremy Lin, James Harden and Omer Asik in separate deals this offseason were three of the biggest moves—additions that received less attention than the star-studded ones in Los Angeles and Miami, but have proven just as effective, with a definitive eye towards the future.
Houston's already dealt with a death in the organization—that of head coach Kevin McHale's daughter, Sasha. What's been a rough month for the McHale family hasn't spilled over onto the court, as the team continues to play hard with a heavy heart.
From youngsters gaining valuable playing experience to others like Chandler Parsons and Greg Smith taking leaps forward, it's been a solid first half for a surprising team.
Here's a look at what we've learned about the Rockets through the first quarter of the season.
Begin Slideshow

»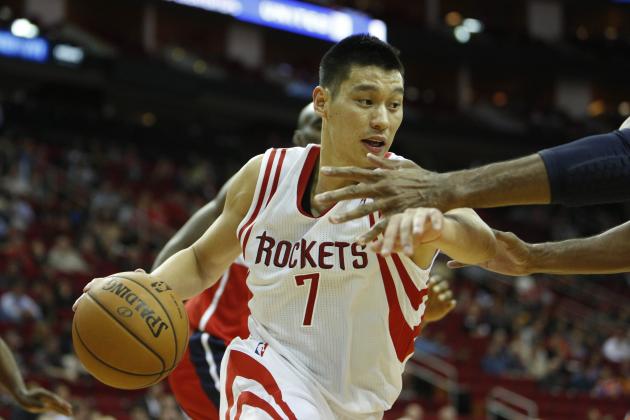 Thomas Campbell-USA TODAY Sports

It's been an up-and-down year for Lin, but his play hasn't hurt the team down the stretch and he hasn't really had the chance to play hero as he did during his magical 25-game stretch in New York.
Still, he leads the team in assists by a long shot, and with a less than studly backup (Toney Douglas) now a failed experiment as a closer, Kevin McHale can continue to let Lin develop at his own pace—while also letting Linsanity loose from time to time.
For Lin, it's been tough playing the role of facilitator.
Unlike his time in New York, when Mike D'Antoni (and to an extent Mike Woodson) encouraged him to handle the ball and create offense for 80 percent of the game, in Houston, James Harden has taken away some of his luster.
Lin's 38-point game proved he can still lead a team—even without Harden.
Rahat Huq took a look at that side of Lin's game and agreed that the offense flowed better with Lin as a creator—not a distributor.
We'll see what kind of role he has going forward. It's been a mixed bag, but the talent hasn't evaporated and Linsanity was no one-hit wonder.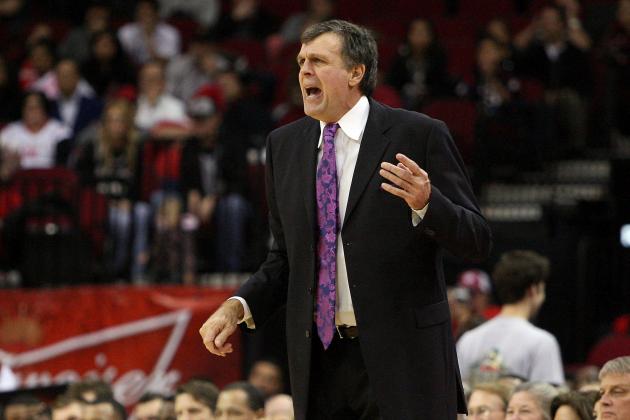 USA TODAY Sports

Kevin McHale has taken basketball success to a new level as a head coach.
His career as an NBA player wasn't a bad one, but it's what he's doing with this young and inexperienced Rockets team that says volumes about his knowledge and passion for the game.
His family experienced tragedy over the first part of this season, losing daughter Sasha at the young age of 23. After a short absence, he's back at the helm and continuing the development of a group of players who weren't supposed to compete this way during their first season together.
Continue to look for this team to rely on his veteran leadership and knowledge to vault to the next level.
Houston obviously plays hard for its coach, and things can only get better with time and practice to get the best out of the talent at hand.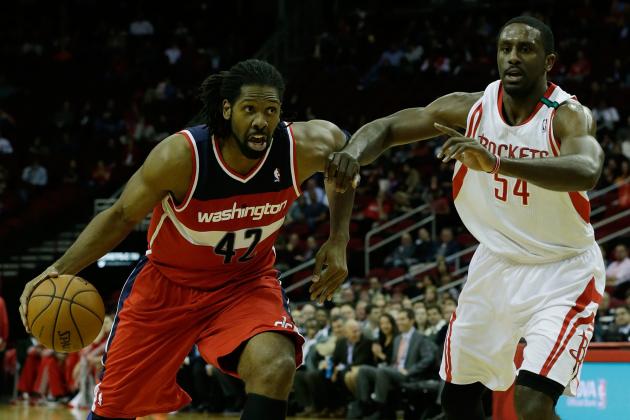 Scott Halleran/Getty Images

An offensive juggernaut so far, the Rockets are an even 30—dead last—in points allowed per game.
Although they score 104.2 PPG, they give up 104.8 PPG, even with Omer Asik in town to help protect the rim.
Asik's impact on the glass and blocking shots has been great. Houston is sixth in the league in rebounds per game, and Asik himself is averaging a block per game.
However, that kind of defensive effort is deplorable for a team that averages over 100 points—100 points should win games.
Look for team defense to really step it up a notch if this team wants to make a run towards the playoffs later in the season.
If it can't, it will be a long season of relying on Lin and Harden to bail the team out down the stretch.
McHale knows defensive principles, so it's going to come down to maximizing the ability of what's really not a very athletic starting five.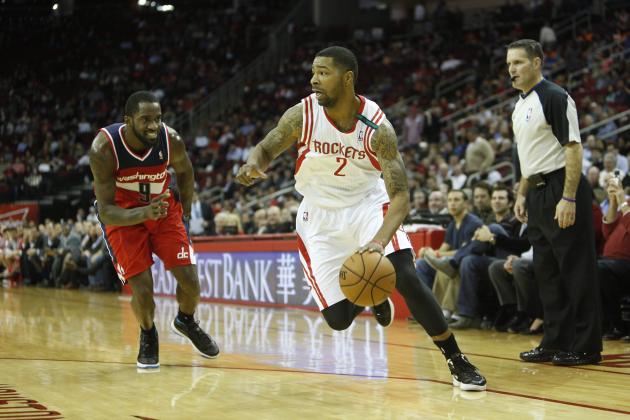 Thomas Campbell-USA TODAY Sports

With two different coaches and a slew of unproven talent, the Rockets have had to focus on finding rotations that work.
This has led to some serious confusion in the second unit, leaving the media wondering who will get the lion's share behind the starters each night.
Greg Smith and Marcus Morris are battling for minutes. Same for Daequan Cook and Carlos Delfino—two sharpshooters who haven't stood out enough to distinguish one from the other.
However, certain aspects of the rotation have started to emerge since McHale returned from his leave, and one of those things is that Lin won't be giving way to Toney Douglas in the fourth quarter anymore this season.
Don't sleep on Terrence Jones, and don't forget about Royce White, the two rookies left from this year's draft class (Jeremy Lamb was traded for Harden).
There's a lot of talent behind these starters, and we might be seeing a case where the hot hand trumps all on any given night.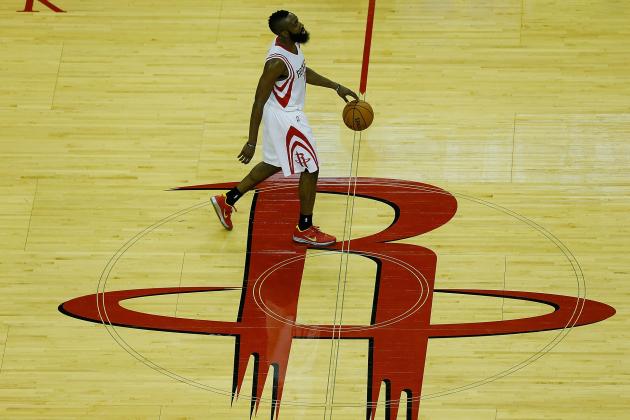 Scott Halleran/Getty Images

Sure, he's cooled off. And yes, Harden takes away ball time from Lin.
But the guy can flat out play.
He's gone from the NBA's top sixth man to a 25 PPG scorer, and that wouldn't have been possible in Oklahoma City over the next 10 seasons.
Harden has led the Rockets to wins over Chicago, New York and the Los Angeles Lakers but has proven his closing skills aren't quite there yet.
I'm certainly not a fan of settling in the fourth quarter—which is what I think Harden's biggest problem is as a player—but with enough time in a clutch role, he has all the tools to turn it around.
In any event, Houston is on the sweet side of the deal that brought Harden to South Texas.
He's the cornerstone to a franchise that had been looking for a star since Tracy McGrady and Yao Ming left town.
It found one—and it has a huge beard to boot.