Jets vs. Titans: 8 Keys to the Game for Tennessee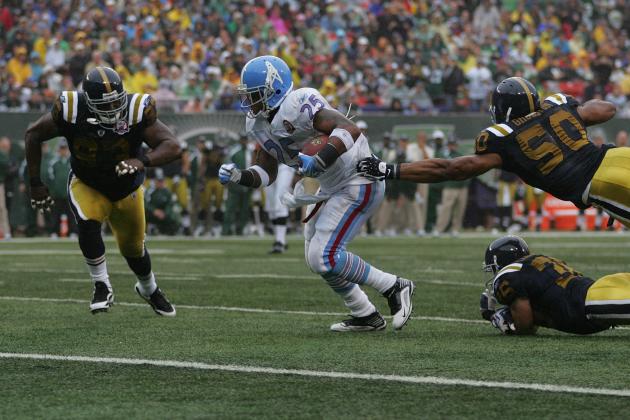 Jared Wickerham/Getty Images

Just a few years ago, the New York Jets, led by legendary quarterback Brett Favre, came to Tennessee looking to upset a 10-0 Titans team, which they did. Things could not be more different for both franchises today.
The Titans have managed to lose two close games in the last three weeks, and that's not a good sign. Against both the Jaguars and Colts, they started strong, but were unable to hold on, losing both games.
That's the bad news.
The good news is that both games left on their schedule (Jets and Jaguars) are winnable home games.
That said, the Titans are going to have to buckle down and get it done if they want to win either of them and not turn the season into a total embarrassment.
Here are eight things they'll need to do to topple their first opponent, the New York Jets.
Begin Slideshow

»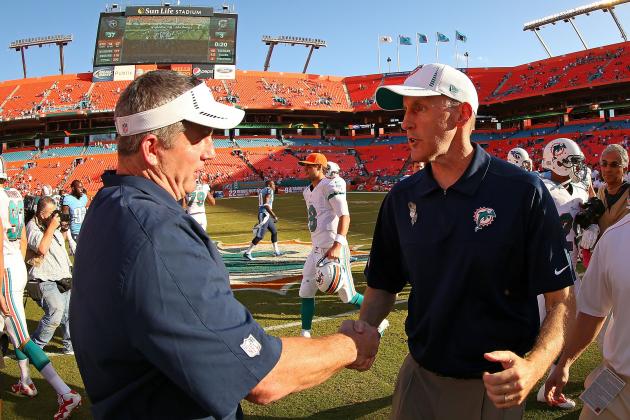 Mike Ehrmann/Getty Images

Remember a few weeks ago when the Titans whooped the Dolphins 37-3? What happened to that team?
The Titans have still looked solid in the first half of their last few winnable games. Against the Colts, Jake Locker didn't miss a pass in his first drive and led the Titans to a touchdown.
The first drive against the Jaguars was similar, and if not for a couple of dropped passes and failures to stay in bounds, would have led to the same result.
Their play against the Colts in their first meeting was the same to a lesser extent. They started off with a lead, and then the Colts had to come from behind to "win" it.
The Titans look like a team in the playoff race in the first half and they need to keep that performance up this week against the struggling Jets.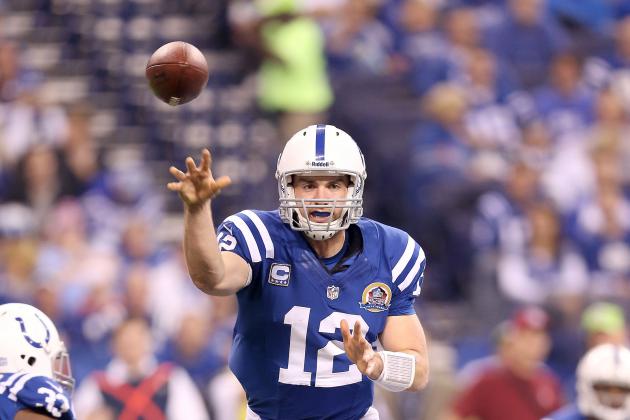 Andy Lyons/Getty Images

Nothing I said in the first post applies to the Titans in the second half. After halftime, they look like a team picking first overall in this year's draft.
They've surrendered come-from-behind wins to the Jaguars and Colts (twice), and have looked absolutely horrible doing it.
They need to look at some game tape long and hard and figure out what's going wrong. Is the other team adjusting to what they're doing? Are they fatigued? Do they take plays off when they have a lead?
Whatever it is, they need to find it and fix it.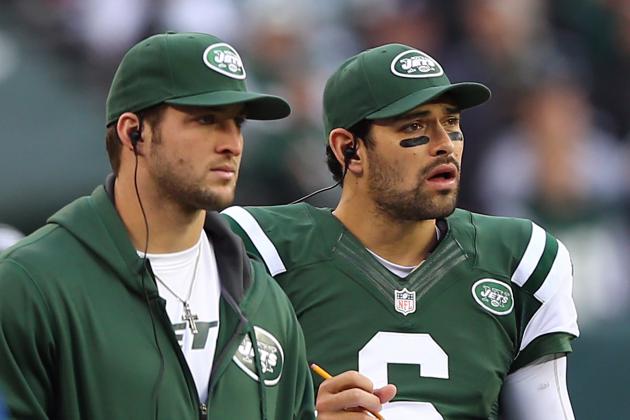 Elsa/Getty Images

Am I saying that Mark Sanchez is the Jets' biggest offensive threat? No (that'd be Nick Mangold?).
However, he's still the team's quarterback and his position is in jeopardy. He's going to be about as fragile as a quarterback can be, and if the Titans get him to start playing like he did against the Cardinals (when he was benched), there's a chance he'll be benched again.
I know the Jets eventually won that game, but that's because the Cardinals only scored six points. If it had been a better team than the Cardinals, the Jets would have lost that game.
So even if you have to give up some rushing yards, rattle Sanchez. Nothing tears a team up like a good quarterback controversy, and since the Jets are in the midst of one, the Titans must take advantage.
Andy Lyons/Getty Images

The Jets defense can be dangerous, even though it's without its best player. If you attack it too aggressively, you'll have some turnovers and sacks coming your way.
The better way is to play against it conservatively. It takes an elite defense to shut someone out, so the Titans will eventually score. I say trust your defense to stop New York's horrible offense.
I've been angry at the Titans for being overly conservative in the last few weeks, but this is a week to make an exception.
Sometimes, slow and steady wins the race, so if the Titans don't take many risks and give the Jets points on turnovers, they'll outscore them.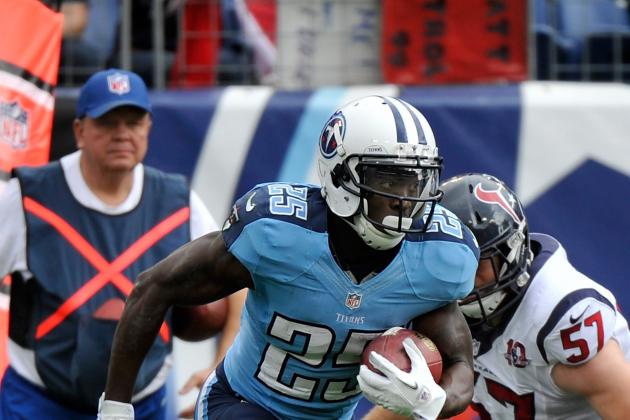 Frederick Breedon/Getty Images

Another area to watch out for if you're playing conservatively on offense is special teams. All it takes is one big return to put points on the board.
The Titans' special teams have been good for the most part all season, so I'm not too concerned about the Jets killing the Titans there.
That said, again, if the Jets catch the Titans sleeping just once on a kick or punt return, then that's another touchdown between the Titans and victory.
On the other side, Darius Reynaud needs to find a balance between taking the ball out of the end zone every time and taking a touchback every time. He seems to be all about one or the other.
Rob Bironas also has to improve his accuracy if the Titans are going to win with a conservative game plan. Missed field goals will kill you in close games.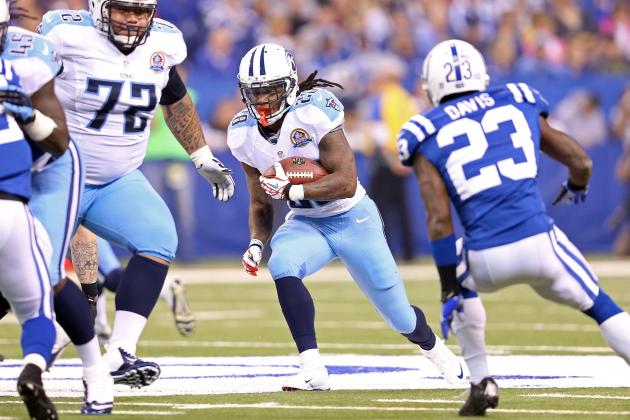 Andy Lyons/Getty Images

I know that the offensive line is about as banged up as it can possibly get, but the coaching staff needs to get it in as good a condition as it can.
Kevin Matthews and Jake Locker weren't entirely in sync last week and it caused some problems. Maybe the Titans should consider moving Fernando Velasco back to center and just making up for it with different blocking schemes.
With David Stewart out, maybe they adjust by not having Chris Johnson run off the tackle alone, but run with a tight end or fullback leading the way as an extra block.
Johnson got nothing done last week, and the Colts aren't exactly known for stuffing the run. The offensive line isn't going to get any less injured between now and season's end, so he'll need to step up too.
However, no matter how much the offensive line pulls itself together or how much extra effort Johnson puts in, the Titans won't get much on the ground without some innovation by the offensive staff.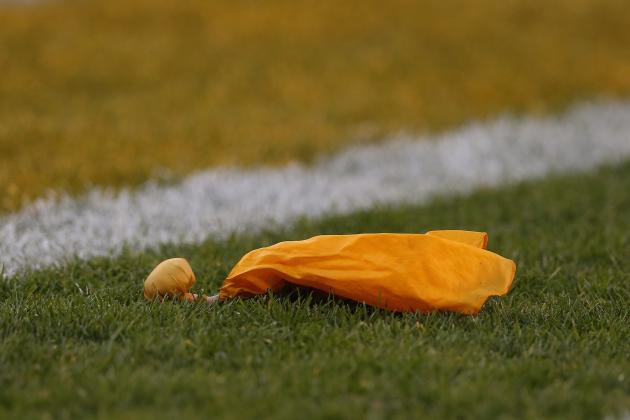 Jonathan Daniel/Getty Images

The Titans caught a lot of penalties last week against the Colts and they deserved nearly every one.
Now, like I said in the last slide, the offensive line was banged up and full of replacements who haven't had a whole season of playing together, but if they don't want to shoot themselves in the foot again, they need to get their act together.
Then, of course, the rest of the team doesn't have the excuse that the offensive line does and there were plenty of penalties for encroachment as well.
When one part of the team gets banged up, it's up to the others to step up and make up the difference. That needs to happen this week against the Jets.
If the other groups can avoid the stupid penalties, then the offensive line's shortcomings won't hurt the team nearly as badly, but all groups need to work on playing with more discipline.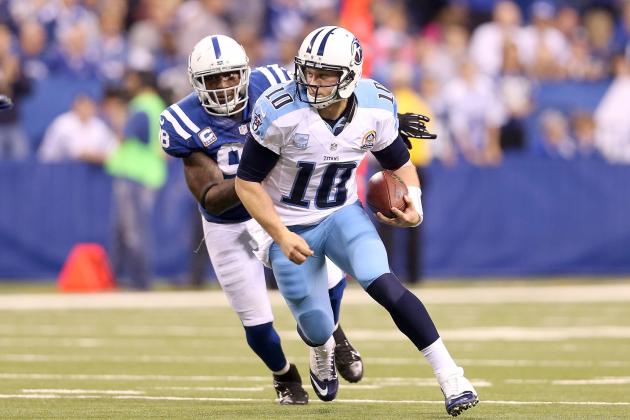 Andy Lyons/Getty Images

With Jake Locker, more than any other player on the Titans roster, it's been a tale of two halves. Now, not all of this is Locker's fault. After all, he's in his first year as a starter, he's getting little help from the running game, his offensive line is banged up and the team just changed offensive coordinators.
However, even with all that, he's looked outstanding at times. He's played great for entire halves, and earlier in the season, entire games.
Then, seemingly from out of nowhere, he starts doing a Blaine Gabbert impression.
Locker doesn't have to try to make big plays every time he has the ball, but he doesn't need to check down or throw the ball away in every risky situation either. Like Reynaud and kick returns, Locker has to find a balance.
Now, like I said, he's effectively a rookie, so these things will come with time, but against a good defense like that of the Jets, they're going to need to come a lot sooner.