WWE: Top 10 Entrance Themes of 2012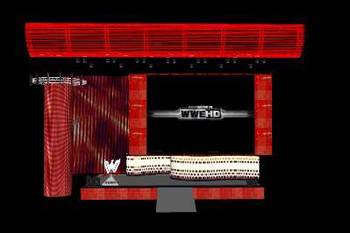 Pro wrestling is as much theater as it is athletics, and perhaps the most important part of wrestling outside of the ring is a wrestler's entrance. A good entrance can help get a wrestler over, or it can make him a laughingstock.
Today, as in the past, a good entrance adds to the excitement—or lack thereof—of a live event.

I know that "best" is a subjective term, so I make no claims that my opinions on the best entrances are more valid than the opinions of others.
With that in mind, here is my list of the top 10 entrances of 2012.
10. Ryback
Ryback is hungry, he hits hard and his entrance is exhilarating. When you hear Ryback's theme, it sounds like the theme of a man ready to destroy his competition.
I'm not really a fan of "Feed. Me. More." being added, but it at least links the theme to the wrestler.
9. AJ Lee
A.J. is one crazy chick—and is it just me, or does her theme music perfectly match her on-screen personality?
It sounds good, and it's catchy, but it kind of drives me crazy after hearing it for a minute—like A.J. She looks good (understatement), but she's a bit crazy.
Crazy chicks are pretty cool, though.
8. Eve Torres
Eve is pretty much the perfect embodiment of the term "Diva." She's so full of herself. She's one of the best Divas today—she's good looking, and she knows it.
Her theme reflects that attitude.
7. Alex Riley
Alex Riley is a guy I thought would be getting more TV time by now. He's got a pretty good look and he's solid on the microphone, but he has been mostly appearing on Superstars.
Regardless, he's got a great theme.
Now, if only he could perform better and make it to TV...
6. The Rock
The Rock came back to the WWE and helped drive WrestleMania XXVIII to the highest buyrate of any WWE pay per view ever.
Is there any entrance that gets you on your feet as fast as his? I know that when I hear it, it's like a jolt of adrenaline.
5. CM Punk
The lyrics of CM Punk's theme are absolutely perfect for him. Punk fans are often guilty of creating a "cult of personality" around him.
The song sounds arrogant, defiant and angry—just like Punk.
4. Christian
Christian is a guy who has done it all.
He's a former world champion, and he'd held many other titles as well.
His song goes back to his days as Captain Charisma, and just seems to fit his style and mannerisms well.
3. Brock Lesnar
The song title says it all: "Here Comes the Pain."
If there is any one entrance that sounds like an ass kicking, it's Lesnar's.
Lesnar can legitimately beat people down, and his theme reflects that. It just feels menacing.
2. Drew McIntyre
Drew McIntyre is generally viewed as a disappointment. He was supposed to be a big-time star. That never materialized. However, when he was getting his push a couple of years ago, he got a great theme song.
Too bad his career has been a bust. I do like him in 3MB, though...
1. John Cena
I know what you're thinking—and yes, John Cena had the best entrance theme of the year.
However, it isn't exactly what you're thinking.
In March, John Cena came out under his old "Doctor of Thuganomics" gimmick—how I have missed that Cena.
Hearing that old theme brought back a rush of memories from the Ruthless Aggression Era. It made me happy, and perhaps gave us a taste of the future. Could a Cena heel turn be on the horizon?
What Do You Think?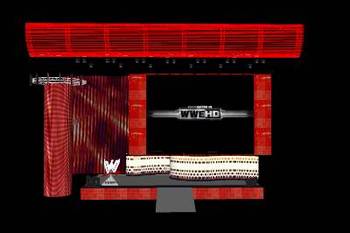 So what do you think? What themes belong (or don't belong) on this list?
Discuss below and make sure to tell me how right I am!
Keep Reading