Power Ranking the NBA's Best Big-Market Teams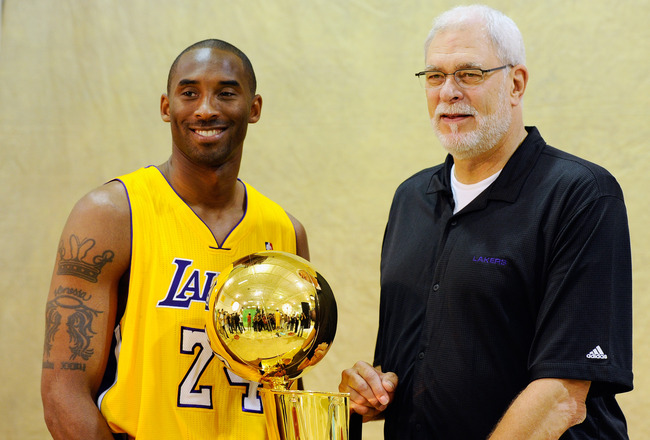 Kevork Djansezian/Getty Images
To say that big-market teams run the NBA would be a gross understatement.
For instance, of the 65 NBA Finals that have taken place in the sport's history, 33 have been won by the large-market Los Angeles Lakers and Boston Celtics franchises, alone.
Today we see teams in the largest cities and markets collecting the majority of current stars, who are captivated by the allure of bright lights and big endorsement deals.
Not all of the big boys are successful, however, as some large markets have struggled to produce quality teams and attract top stars.
Here are the top 10 big-market teams* ranked by historical success.
*Market sizes were defined by sportsmediawatch.com, and only the top 10 were ranked.
10. Los Angeles Clippers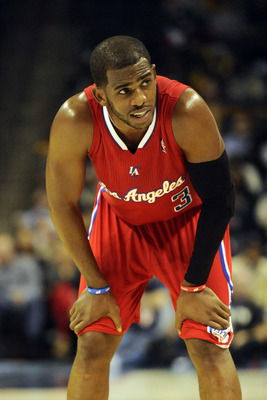 USA TODAY Sports
Market: Los Angeles, California

Number of TV Homes: 5.667 million

Franchise Winning Percentage: 0.370

NBA Titles: 0
While the Clippers franchise is off to a hot start in 2012-13, the previous 42 seasons haven't been quite so glamorous.
Having lived in the shadow of the Lakers for nearly 30 years since they've called L.A. home, the Clippers have made the playoffs just eight times in 42 seasons.
Things are looking up, however, as Chris Paul and Blake Griffin are going for back-to-back playoff appearances for the first time since the 1991-93 seasons.
With Griffin locked into a long-term contract and Paul likely to sign his own version of the same this offseason, the future for the Clippers is bright, even if the past hasn't been.
9. Brooklyn Nets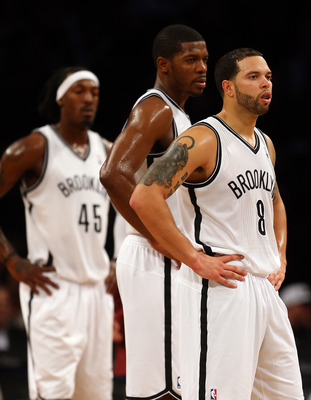 Elsa/Getty Images
Market: New York, New York

Number of TV Homes: 7.515

Franchise Winning Percentage: 0.434

NBA Titles: 2 (ABA)
The Nets have called New York, New Jersey and now Brooklyn home.
Joining the NBA in 1976-77 from the American Basketball Association, the Nets have struggled in the shadow of the New York Knicks, with just 16 trips to the postseason in 37 NBA seasons.
From Rick Barry to Julius Erving, and from Jason Kidd to Deron Williams, the Nets have had their share of Hall of Fame players to represent the New York area.
Now calling the borough of Brooklyn home, a winning attitude has returned to the Nets as they've moved to a brand new arena with plenty of high expectations.
8. Atlanta Hawks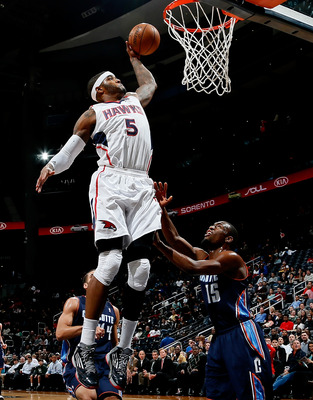 Kevin C. Cox/Getty Images
Market: Atlanta, Georgia

Number of TV Homes: 2.407 million

Franchise Winning Percentage: 0.495

NBA Titles: 1
The Hawks have called Atlanta home since the 1968-69 season, with their only championship coming in 1958 as the St. Louis Hawks.
The smallest market of the top 10, Atlanta has made the playoffs the past five seasons and is likely to make it a sixth straight trip in 2012-13.
With 14 NBA Hall-of-Famers having played for the Hawks, perhaps no one has represented the franchise as well as Dominique Wilkins, who played for Atlanta from 1982 until 1994. His 30.3 points per game in 1985-86 led all players in scoring.
The Hawks have had their ups and downs and are currently only a few good seasons away from reaching a franchise-winning 0.500 percent.
7. Dallas Mavericks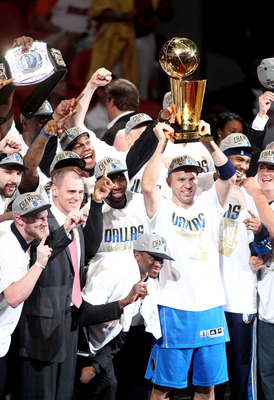 Marc Serota/Getty Images
Market: Dallas-Ft. Worth, Texas

Number of TV Homes: 2.595 million

Franchise Winning Percentage: 0.505

NBA Titles: 1
One of the relatively new NBA franchises, the Mavericks didn't begin play until the 1980-81 season.
Despite their infancy in the league, it's hard to find a team that has been as successful over the past decade as the Mavs.
With one championship and two trips to the Finals in the past seven years, Dallas has made the playoffs each of the past 12 seasons, despite rotating in three different head coaches.
This is no doubt thanks in large part to Dirk Nowitzki, the franchise's best player in 33 years of existence. An 11-time All-Star, Dirk was MVP of the 2011 NBA Finals, the first and only title in Mavs team history.
6. Golden State Warriors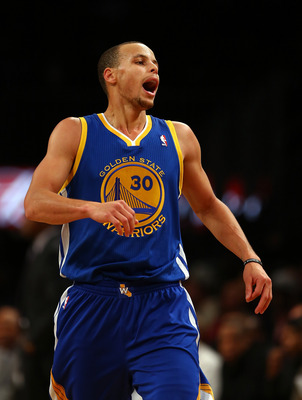 Elsa/Getty Images
Market: SF/OAK/SJ, California

Number of TV Homes: 2.524 million

Franchise Winning Percentage: 0.458

NBA Titles: 3
The Warriors have have undergone a series of moves in their history and are one of the NBA's longest-tenured franchises.
First debuting as the Philadelphia Warriors in 1946-47, the W's moved to San Francisco in 1962 but didn't become the Golden State Warriors until 1971-72.
Currently calling Oakland home, the Warriors will move into a brand new arena in San Francisco, likely around 2017. The move will return the Warriors to their former home over 40 years after they left the city by the bay.
With three titles under their belt, the W's rank fifth in league history in total titles.
And with a young core of Stephen Curry, Harrison Barnes and Klay Thompson, a fourth one may only be a few seasons away.
5. New York Knicks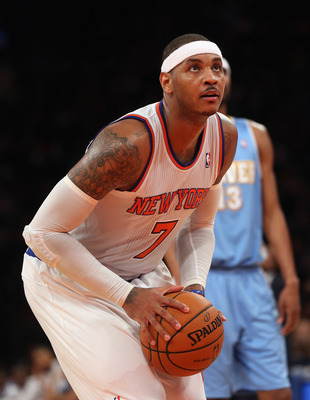 Bruce Bennett/Getty Images
Market: New York, New York

Number of TV Homes: 7.515 million

Franchise Winning Percentage: 0.499

NBA Titles: 2
The Knicks are a staple of NBA history, as their name and colors have been in existence for 67 seasons now.
With the largest market of any NBA team, the Knicks have enjoyed a rich history highlighted by championship seasons in 1969-70 and again in 1972-73.
In total, the Knicks have made eight appearances in the NBA Finals, with their most recent trip being in 1999, where they became the first no. 8 seed ever to make it to a championship.
With 41 total playoff appearances in their 67 seasons, the Knicks can be considered one of the best franchises in basketball history and are once again off to a great start in 2012-13.
4. Philadephia 76ers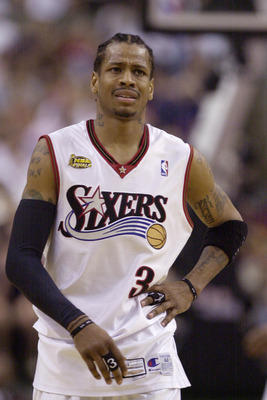 Ezra Shaw/Getty Images
Market: Philadelphia, Pennsylvania

Number of TV Homes: 3.016 million

Franchise Winning Percentage: 0.532

NBA Titles: 3
The Sixers first came to existence as the Syracuse Nationals in 1949-50 before moving to Philadelphia in 1963-64.
With nine total trips to the NBA Finals, the 76ers rank third in league history in total championship appearances, despite amassing just three wins.
Some of the best players have come through Philly, with Charles Barkley, Wilt Chamberlain, Moses Malone, Julius Erving and Allen Iverson all calling southeast Pennsylvania home at some point in their careers.
The U.S.'s fourth largest TV market has seen its beloved Sixers make the playoffs 47 times in 64 seasons, with a nice, young, defensively minded team looking to stretch that mark to 48 this season.
3. Chicago Bulls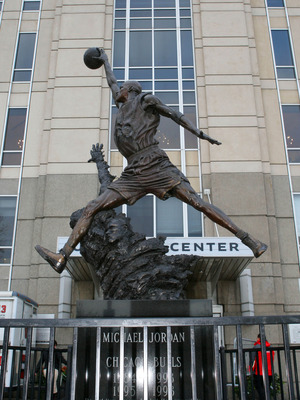 Dennis Wierzbicki-USA TODAY Sports
Market: Chicago, Illinois

Number of TV Homes: 3.503 million

Franchise Winning Percentage: 0.519

NBA Titles: 6
The Bulls can thank Michael Jordan, Scottie Pippen, Phil Jackson and the 1990's for their high ranking in NBA historical lore.
Chicago enjoyed two three-peat title performances in the 90's behind the best basketball player to ever grace the hardwood. Jordan finished his career with 11 scoring titles and five MVP awards to go along with his six titles with the Bulls.
After a six-year hangover during the late 90's and early 2000's, the Bulls have once again returned to prominence with seven trips to the playoffs in the last eight years.
With Derrick Rose leading the way, the Bulls are once again a championship contender when their star player is healthy. And with a strong supporting cast and an excellent head coach in Tom Thibodeau, the Bulls will look to build on their six titles, the third most in NBA history.
2. Boston Celtics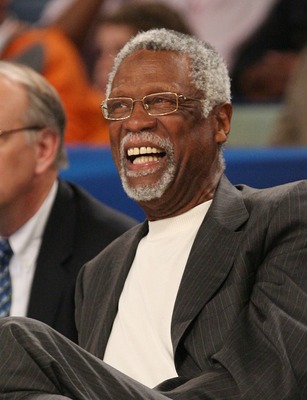 Bryan Bedder/Getty Images
Market: Boston, Massachusetts

Number of TV Homes: 2.460 million

Franchise Winning Percentage: 0.595

NBA Titles: 17
The Celtics franchise is, quite simply put, legendary.
Its 17 titles is the most in NBA history. What's even more remarkable is the fact it has won those 17 titles in only 21 trips, for a 17-4 Finals record history.
The names are synonymous with basketball in general: Bill Russell. Larry Bird. Bob Cousy. Kevin McHale. Robert Parish. Red Auerbach.
All helped to build different Celtics dynasties while carving out their mark in NBA history.
In total, 30 Hall of Famers have donned a Celtics jersey.
In 67 seasons, the Celtics have made an astounding 50 trips to the NBA playoffs.
While they have no doubt been a top team for decades, one team still remains surpasses them in the big markets and the NBA in general.
1. Los Angeles Lakers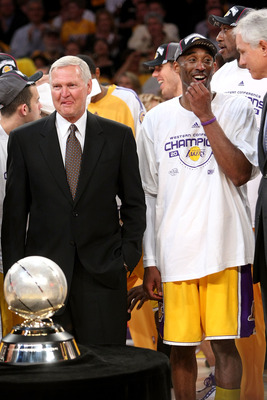 Stephen Dunn/Getty Images
Market: Los Angeles, California

Number of TV Homes: 5.667 million

Franchise Winning Percentage: .619

NBA Titles: 16
The Lakers franchise has been so dominant, they've made an appearance in nearly half of all NBA Finals.
In 65 total seasons, the Lakers have made the playoffs a whopping 59 times. Starting in Minneapolis in 1948, the Lakers enjoyed 12 successful seasons and 11 playoff appearances, including five championships, before moving to L.A.
The players who have donned the purple and gold over the years are legendary: From Wilt Chamberlain to Shaquille O'Neal, Magic Johnson to Kobe Bryant and everyone in between, the Lakers have been a staple for Hall of Fame players, with 16 players and four coaches having enjoyed calling L.A. home.
While they've had their struggles this season, no team has been as successful in NBA history as the Los Angeles Lakers.
Keep Reading